Top 15 Best Blog Name Generators in 2023
The Most Popular Extension Builder for

Magento 2
With a big catalog of 224+ extensions for your online store
Blogging isn't just for bored people anymore.
53% of marketers believe that blogging as their number one lead generation tactic. However, with the number of blogs online about to reach around 31.7 million in 2021, it's essential to find a way to stand out.
One of the most critical things you will do when launching your blog is to decide what to name it. A perfect blog name is a fantastic way to differentiate your brand from the crowd. However, it's challenging to find the right title in an increasingly saturated marketplace. So, what should you do?
The simple answer is to use a trustworthy blog name generator. This article will guide you through the 15 best blog name generators to help you develop an appropriate one.
Let's dive into it!
Table of contents
What is a blog name generator?
Simply put, a blog name generator is a tool that helps users come up with unique and nice-sounding names. Most of such generators can:
Suggest a number of different business name ideas based on the keywords you type in
Check if the domain corresponding to the name is available or is already taken
Often help users buy and register the name they want for their blog.
In fact, there are two distinct types of blog names, including:
Keyword-based names
The words or phrases that people type in an address bar of a browser while searching for content are called keywords. If you can generate a name that matches top keywords, partially or exactly, both search engines and people can find your blog more easily. That's why some users prefer a keyword-based name.
Let's say, if you're launching a blog about reviewing songs, you might name it "Review Songs" with the domain reviewsongs.com. If the domain isn't available anymore, you can play around with prefixes and suffixes to come up with variations.
However, bear in mind that there'll be many similar-sounding names in the same niches, and it may be hard to be unique. New visitors may feel overwhelmed, and your blog can't be their first choice if it is not SEO-rich enough.
Brand-based names
Blog name generator tools can help you come up with coined words or phrases, which can be developed over time into brand names.
If the blog is all about you and your daily life, you can adopt your own name.

Or if you have been selling something, a clothing item, for instance, and it enjoys any level of popularity, you can use that too. The name may have specific goodwill attached to it, and you can tap onto that for your blog name.

You could also start with a totally coined name, which means nothing but sounds nice when you say it. Such names can own the potential to grow into big brands. Do you remember some well-known brands like "Google" and "Twitter" started off as unknown names? Try feeding in initials, syllables, letters, or parts of words in your blog name generator to create a totally new word.
Related topic: What is a Blog?
What makes a good blog name?
Choosing a blog name is an art, no matter what type of blog you are starting. You should choose a name that showcases your personality, makes your topic apparent, and can grow with your business.
On top of that, your blog name should:
Be short. A perfect blog name should be short, as no one wants to reach a blog with a lengthy and hard-to-remember name.

Be easy to spell. If your blog name is too hard to spell, visitors will likely misspell it when trying to find you online. For this reason, avoid adding special characters, double letters, and numbers as well.

Be unique and brandable. Your blog name can be nothing in a pool of similar names within a niche. So, try to pick a name that grabs visitors' attention and stick with it.

Contain keywords. If you are blogging about traveling, for example, you should use the keyword "traveling" in your blog name, so visitors can easily find you on the web.

Avoid too narrow niches. Chances are you might have a specific niche in mind, but going too narrow can be harmful to your content development process in the long run. For example, you want to start a food blog about beef steak recipes, and name your blog "Beef Steak of The Day." This name may work right now, but years later, when you want to expand your content to not just beef-steak-restricted, there is no turning back, or you will have to create a brand new blow.
Now that you know how to choose a proper name for your blog, let's start with the top blog name generators right now!
List of 15 best blog name generators
Nameboy
Nameboy is one of the most long-standing blog name generators, but its continuous innovations make it one of the best tools out there.
Nameboy is a versatile URL, website name, and company name generator. It allows users to find domain names using a search bar and the opportunity to register the domain name. The results you get will depend on how much information you give the tool.
Creating a domain name is fast and straightforward with Nameboy. All you need to do is enter a primary keyword, then a second keyword, if you want. Then, you can specify whether you accept a domain name with a hyphen.
Other features of Nameboy include:
Allow users to log in and save the available domain names they like in a cart for later registration of the domain name. Simply hit the "Login" on the upper-right corner of the search page, you can save available domain names in your search cart of domain names.

Allow you to keep track of the domain names you currently own in order to manage them. Once you sign in, click the Domain Cart, and click "Add names I own." After choosing "Manage" next to each domain in your list, you'll reach the original registrar's management page.
The tool will create a massive list of domain names for you to choose from. You can then register a domain directly from the list of name results. Let's look at the example below with the keyword "online business" on Nameboy.
Now, you can pick the best blog name from hundreds of results. Unless you find a perfect name, you can search again using different keyword synonyms, combinations, and more.
Once you've come up with a name for your blog, you can click the "View Details" button next to your blog name chosen. By doing so, you can open the Bluehost website, which lets you register your blog name and buy hosting for it.
Domain.com
People know Domain.com as a very popular domain name registrar, but it also has a useful blog name generation tool. Domain.com can show you dozens of blog names with the respective cost for registration.
When you search a keyword, it'll check if the .com domain for the word is available. If not, it'll suggest other related names for you, with both new and premium domain names. For instance, let's try to find a name for a food review blog. If you enter "food review" as your keyword, you'll see the search results below.
The .com domain for that name is no longer available, but the .net version is available for a premium price. Besides, there're a lot of options with different extensions. You just simply scroll down the page to see more blog name suggestions.
When you find a blog name that matches your preference, you can add it to your cart. Meanwhile, you can purchase a Google G Suite email that suits your blog name, powerful web hosting, SSL certificate, and a SiteLock plan to protect your website from hackers, malware, and viruses.
Namobot.com
Aligning the domain name for your website with the name of the company for it to grow. However, that is easier said than done. However, with Namobot.com, say goodbye to troubles finding the right domain name for your business. With over 30 million unique combinations, you can guarantee a unique domain name that is relevant to your business and incredibly catchy as well. Not just that, but you can also browse different categories to guarantee the right domain name according to your aesthetic as well.
Helpful Features
Social Media Integration. Namobot has been integrated with many famous social media platforms including Facebook, Instagram and Twitter. This helps come up with a domain name according to social media trends, making sure that it is a hit on social media!
App name creation. Not just domain names, but Namobot can help you with naming other aspects of your business, such as your mobile app name!
Varied Idea Generation. It is powered by state-of-the-art AI that can generate a variety of different ideas, including SEO optimized words, with just a single prompt.
Lean Domain Search
If you are looking for a speedy solution to your naming woes, Lean Domain Search is packed full of fantastic ideas. As one of the most popular blog name generators on the market nowadays, this search engine lets users gather thousands of suggestions within a matter of seconds.
To help you come up with the best choice, the site helps you:
Sort and filter search results. Lean Domain Search provides simple popularity, length, or alphabetically sorting of your search results. Additionally, you can filter search results to find the domain names that either start or end with your search term.

Confirm the availability. When you click on a domain name, a small window will pop up to check whether the domain name is available. It also checks whether the mane is available on Twitter.

Identify previously registered domain names. When you click on a domain name that was already registered by someone else, the name box will turn pink.

Keep track of your favorites. You can certainly mark a search result that you like to keep track of. You just need to click the star symbol next to the domain name in the availability confirming window.
For instance, if you're planning to start an online fashion blog, you may try to use "online fashion" in your blog name. Let's search for the terms.
Once you're done with a perfect blog name, you will see registration options with Bluehost or WordPress.com. Choosing Wordpress.com means using the Wordpress.com website builder. If you would like to host your blog yourself, you can register your blog name and buy hosting at Bluehost.
For more information, read our full comparison on fully-hosted WordPress.com vs. self-hosted WordPress.org.
Wordoid
Wordoid is a totally free and intelligent naming tool that generates a catchy and distinctive name for you. It can actually invent new words and do it automatically. Phonetics' rules are often followed as well as roll off the tongue. These words won't be found in a dictionary, but they sound like real words.
There are five simple choices for you when creating names in Wordoid:
Languages. Wordoid supports five languages in total, including English, French, Spanish, German, and Italian. You can choose more than one language to blend them.

Quality level. There is a quality level option that defines how the words will look. You can choose from high, medium to low. The higher the quality, the more natural your name will be.

Pattern. You're given the choice of entering a short fragment or not by leaving that field blank. If you enter a short fragment, you can choose whether it should appear at the beginning, containing, or ending. If not, Wordoid will create entirely at random.

Length. You're able to set the length to a minimum of 5 and a maximum of 15 characters. This section is essential because short ones look better than long ones.

Domain names. You can choose to either show or hide Wordoids with .com and .net names availability. By hitting "show," the site will show whether the domain name is available and where.
Name Mesh
When you enter your own targeted words and search on Name Mesh, you'll be offered a selection of common short domains, similar domain names, SEO-focused, mix, and fun suggestions. These selections allow you to find the perfect name for starting your blog or creating a website.
The main features of Name Mesh include:
Each domain is marked with either green for available or red for not available. You can see the name's social availability on both Facebook and Twitter, and hide the unavailable domains.

You can set a maximum length of characters for your blog or domain name.

Additional extensions, such as .com, .net, .co, and .io, can be turned on or off, giving you more or fewer extension choices. You can check new generic top-level domains, which are often available such as .email, .link, .domains, and many more.
NameStation
NameStation is another simple yet effective way to boost your creativity when you are looking for a blog or domain name. The striking thing about this generator is that it rates the potential domain authority and quality of your results based on how search-engine-ready your name appears to be. This is valuable for anybody planning a digital marketing campaign.
Another outstanding feature of NameStation is the available community-powered name resource. If you are not impressed by the suggestions that NameStation offers, you can check out what other people think you should name your website or blog based on the keywords you've entered. After all, there is nothing quite like human creativity.
Panabee
If you're finding a blog name generator that is above all simple to use, you will love this one. Panabee is one of the simplest name generators online.
It only requires users to enter one keyword or two, and it automatically merges the words/ terms, adds characters, or spells the words backward. Additional names can be created by dropping the first letter, dropping the last vowel, doubling the last letter, or adding the keyword twice. You can also try different domain extensions as Panabee supports many, such as .net, .com, .org, .us, .in, etc. and checks their availability.
What makes it unique is that you can check if your chosen name is available across different social media platforms. This unique feature can play an integral part if you want to grow your brand.
Your blog or domain name will be registered if it's available at GoDaddy with a click on the name. Terms related to your keyword are shown to you below the name suggestions. Also displayed to you below it are public posts and links from Google and Facebook.
Apps related to your keyword from the Google Play Store and Apple App Store are displayed on the right side. Besides, both registered and available international domains are also displayed.
IsItWp Name Generator
As a website built with WordPress, IsItWp has a great free tool helping you land on the perfect name for your new blog. All you have to do is enter one or two keywords, and let the tool do the rest.
Once you hit the "Generate Names" button, you will see a list of names based on your keywords. If you find an appropriate blog name, click "View Details" and you'll be able to buy the domain through Bluehost. You can get a free domain name, SSL certificate, as well as discounted hosting that starts at only $2.75 each month.
Domain Wheel
Domain Wheel is an awesome free tool that helps you create suitable blog names, domains, and URLs. You're given the option of adding one or several keywords, and the blog name generator will provide you with the best available options.
The results are divided into a few different sections. The first section is domains that include your target and related keywords, and either a .net, .com, or .org extension. Next, you can find a list of completely random domain names that have been generated by the tool. In the last section, you'll find names that sound like the keyword(s) you inserted, or random keywords but still related to your target keywords.
Just hit anything that interests you, and you can get an entirely new set of results. Once you're done, register your blog name directly by clicking on the "View Details" button.
Domains Bot
Thanks to its clean interface, Domains Bot becomes a popular blog name generator tool that attracts a large number of users. Like other tools in this list, you only need to enter your keywords and click the search button.
You can then refine your list further by allowing or disallowing synonyms for each keyword, selecting the top-level domain extensions (TLD) to be included, your price range, and more.
In addition, you'll be shown a list of available and already-registered domain names. For each suggestion shown, you'll see its social availability. Next to each suggestion, when clicking the "Buy" button, you will be directed to a list of suggested domain registration providers and their prices.
Shopify Business Name Generator
If you have been using the Internet long enough, you're probably no stranger to Shopify. This platform has a ton of practical tools for online business owners, including its business name generator tool.
With this free name generator, you can quickly find the right name for your blog. You should start by entering a word that you want to include in your blog name, click the "Generate names" button, and immediately receive a wide range of blog name ideas that are checked for domain name availability.
By clicking on the blog name idea you like most, you'll be guided through a number of steps for reserving the name on Shopify. This tool is ideal for anyone planning to sell products on their blog. Note that you can take that blog name, then register and purchase it on any other site.
Read more: What is Shopify? How to Start Your E-commerce with Shopify?
Domain Hole
We chose Domain Hole as one of the best blog name generators because of the fantastic level of detail it brings to finding the perfect name.
There are various kinds of searches available for you to run on Domain Hole, including the "Name spin" option, which changes up the already taken names. You can also search specifically for URLs that have currently expired.
There are about 10 filters for you to refine your options. For example, you can decide whether you need the name to have certain domain authority, or whether you want your domain to be at a specific price level. Besides, hyphens and numbers, which make it harder for visitors to find you online, can be excluded.
NameSmith
NameSmith isn't simply one of the best blog name generators around; it is also an excellent source if you need help naming your product, or business too. You can let it play around with up to five keywords, or create completely random names from scratch.
NameSmith applies a lot of different strategies to find the perfect name for your blog, including prefixing, suffixing, rhyming, or completely transforming the words you've suggested. The tool also searches for the availability of domain names over 18 unique 18 TLDs. You can pick from between four registrars to register your name in a matter of minutes.
Instant Domain Search
As its name refers, blog name search results appear instantly when you type your keywords in the search field. You'll find hundreds of domain names in Instant Domain Search, and immediately know if they're available or not. You can even make an offer on the domains that are marked in red.
In case you find a blog name that you like, you can buy it by clicking the link on the site that leads you right to GoDaddy. These names can come with premium prices, but for bloggers with a big budget, the price might be worth it.
Dictionary Domains
Last but not least, Dictionary Domains is what it says on the label. It seeks out words in a dictionary that still might be available as a domain name. You can get new domain names sent to your inbox. The domain search result words are actually listed by the frequency.
If you are not fixated on top-level domain name extensions like .com, the chances of finding a dictionary word domain name are high. A set of filters can help narrow your choices by word length, domain extension, and choice of plural words.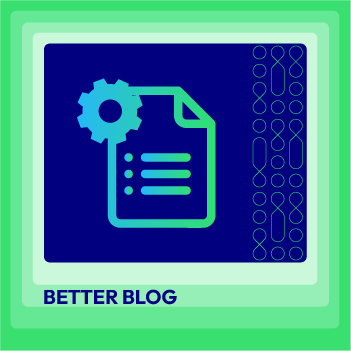 Boost your website traffic and engagement with diverse features
Check it out!
The bottom line
There you have it - 15 blog name generators to play around with. You can realize that picking out a name for your blog is crucial as it's a huge part of your online identity.
If you are planning to grow your blog into a business, consider creating a brandable name. Or, if you want your blog to be SEO-friendly, a name based on keywords is advisable.
Thinking of it can be a head-full; however, with blog name generators' help, you can slide through this essential step with no hassles. So, take your time, get help from them, and craft an unforgettable name.
Haley is a content creator at Mageplaza. When not working, she spends time on travel adventures, books, and food tasting. As growing up, she wants to read, learn, and experience more things to adapt herself to this ever-changing world.
Website Support
& Maintenance Services
Make sure your store is not only in good shape but also thriving with a professional team yet at an affordable price.
Get Started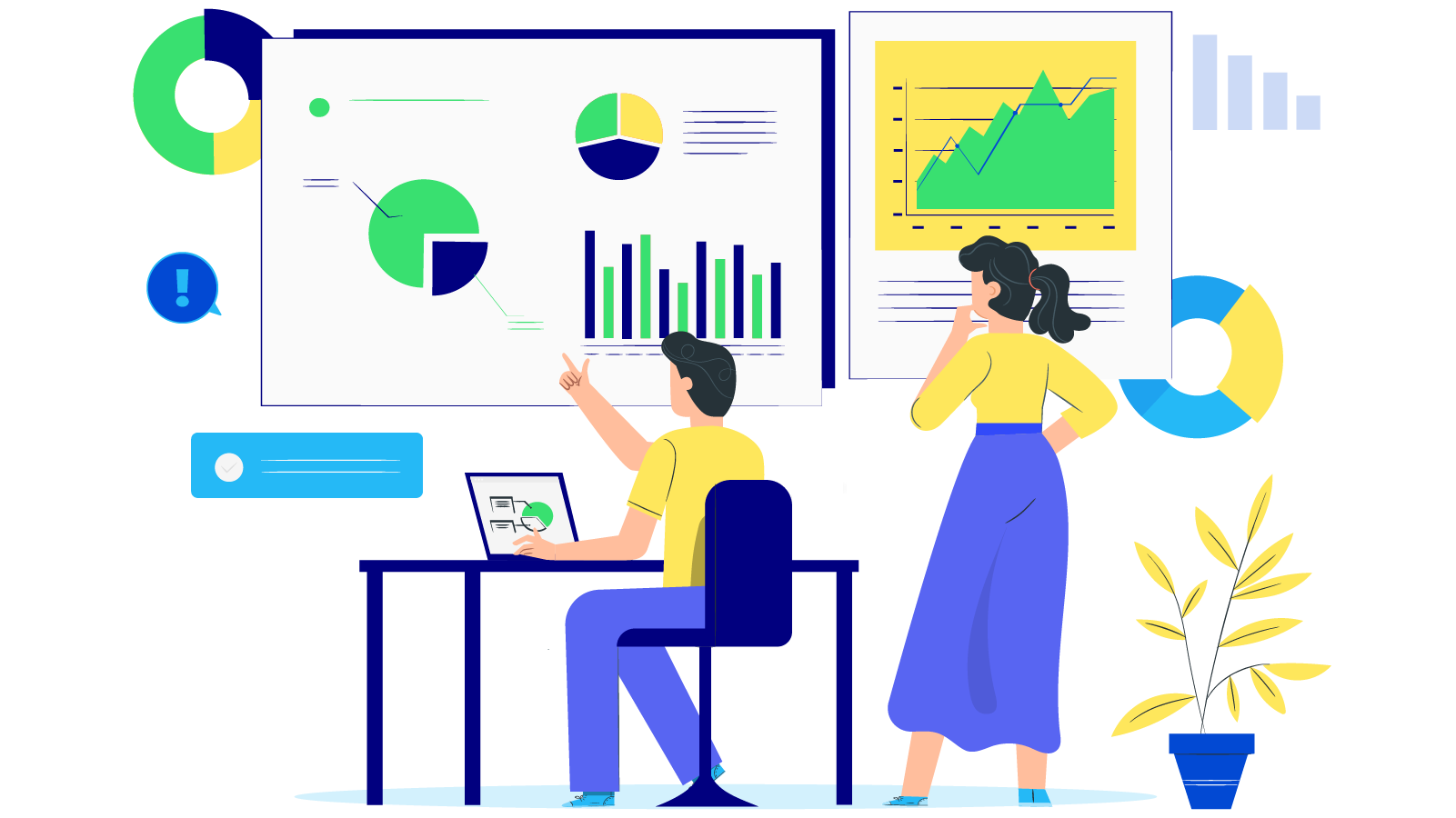 New Posts



Subscribe
Stay in the know
Get special offers on the latest news from Mageplaza.
Earn $10 in reward now!