20+ Best Photography Books That You Should Have
The Most Popular Extension Builder for

Magento 2
With a big catalog of 224+ extensions for your online store
The Internet is a vast treasure of inspiration for photographers. Everywhere you visit, from Instagram to Pinterest, you will find pictures that stimulate your creativity and make you take your camera.
However, nothing is better than choosing a book and becoming immersed in the pages in this technologically-driven world. It is more meaningful when you hold information in your own hands. And it feels more satisfying when you turn page by page.
Photography has been transformed over the years. There are always brand new concepts to learn, useful techniques to discover, but there's no proper substitute for selecting an inspiring book. An excellent photography book will cover three essential elements: well-curated pictures, appealing and informative content, and a meaningful message.
Our finding of the 21 must-have photography books will bring you a chance to start exploring and obtaining valuable photography knowledge.
Table of contents
The Collection of The 21 Best Photography Books for you:
1. On Photography
Surprisingly, it's a book about photography that doesn't have any image within the text. On Photography is written by Susan Sontag who is an American writer, filmmaker, philosopher, teacher, and political activist.
Her photography-related essays show the influence of modern photography on the world. Besides, she helps you understand that while photographs have expanded your approach to knowledge and your method to learn our history and foreign lands, they've also restricted your perceptions of reality and desensitised you to terrible human experiences.
Suggested for: Anyone engrossed in exploring more about the philosophical aspect of photography and how it impacts society.
2. Looking at Photographs: 100 Pictures from the Collections of the Museum of Modern Art
Looking at Photographs belongs to a photographer, historian, curator, and critic John Szarkowski who worked as the Director of Photography at the Museum of Modern Art in New York for 29 years. With each image in the book, Szarkowski explains what makes the work prominent and worthwhile.
The rare glimpse can inspire artists, helping them understand the creative process while broadening their knowledge of and appreciation for art. It seems to be like spending the day at the museum without losing the comfort of home.
Suggested for: Anyone engrossed with learning the artistic possibilities of photography.
3. Best Business Practices for Photographers (Third Edition)
Taking great photos is only a small part of what it means to be a photographer - there's so much more to learn. John Harrington digs deep into the business side of photography, showing how entrepreneurs can succeed in negotiating projects, manage their operations, and interact with customers to make them come back more.
Best Business PracticesBest Business Practices for Photographers has been updated and improved since it was first released. Therefore, this document's information is still relevant and beneficial to photographers working in the current market.
Suggested for: Anyone searching for a roadmap to opening a profitable photography business.
4. Why People Photograph: Selected Essays and Reviews
https://amzn.to/34QWyzchttps://amzn.to/34QWyzc from a renowned photographer of the American West includes a set of poetic, original essays to dive into the essence of photography. Robert Adams helps photographers consider what they are going to shoot, why they want to shoot it - what message are they expecting to convey via their photo?
Besides, the book walks you through the aesthetic philosophy behind some famous photographers' pieces, providing the audience a different insight into the creation processes of their favorite images.
Suggested for: Anyone who loves to see the photographer as an artist, not just a man behind the camera.
5. Studio Anywhere: A Photographer's Guide to Shooting in Unconventional Locations
Particularly helpful for new photographers with a low budget, Studio Anywhere by Nick Fancher gives an unlimited source of ideas that will help you take stunning photos in less-than-perfect conditions. As a commercial and portrait photographer, Fancher masters in shooting in imperfect situations, and he reveals his secrets to you via this book.
The practical information contained in this book is especially necessary for street, documentary, or travel photographers who may not control the scenes they're photographing. Moreover, the book can be a great help even if you don't often use a bare-bone style. Reading the book is a good way to train yourself to be prepared to shoot in a sudden moment and still have a splendid final product.
Suggested for: Anyone who would like to reduce the amount of equipment they use without affecting their photos' quality.
6. The Photographer's Eye: Composition and Design for Better Digital Photos
The author of The Photographer's EyeThe Photographer's Eye, Michael Freeman, has published over 100 books, including more than 40 books related to photography. In this writing, Freeman instructs readers to explore what it takes to make a perfect photo, turning the concept of composition into the idea of arranging graphic elements into a stunning design.
As the appealing composition is one of the most critical elements to successful photography, this book will help photographers advance their work effectively. It offers some vital tools so that photographers can look at the whole process of taking photos in a completely different way.
Suggested for: Anyone who wants to learn about how different elements in an image interact with each other.
7. Mastering Aperture, Shutter Speed, ISO, and Exposure
Some basic photography terms can be complicated for both beginners and experienced photographers. Mastering Aperture, Shutter Speed, ISO, and Exposure turns out to be a great guide, explaining all the fundamentals of photography in a simple and accessible way. That brings you more control over your work's quality.
You will understand exposure and its components, shutter speed, aperture, ISO, and how they work together. Each photographic term is clearly explained and highlighted with bold caps. Moreover, handy charts and relevant images are added to help you absorb better and recognize what can be complicated and confusing concepts.
Suggested for: Anyone who is not familiar with photography terminology.
8. The Visual Toolbox: 60 Lessons for Stronger Photographs
If you want to join a masterclass in photography but cannot manage time or afford the expense, make a copy of this book. Nomadic photographer David duChemin has traveled around the world shooting for humanitarian projects and has produced a collection of books focusing on a wide range of photography-related topics.
The Visual Toolbox offers a primary "curriculum" to help photographers explore more than just how to operate a camera. It shows how to take photos that provide more profound visual experiences for your audience. duChemin illustrates every concept, such as negative space, balance, incorporating mood and motion, and shooting at the right moment. Additionally, he also invites the audience to play with these concepts more practically.
Suggested for: Anywho who search for inspirational photo assignments to spark their creativity.
9. The Negative
Some of the most widely known images during the 20th century were produced by American landscape photographers Ansel Adams. His prowess of the technical aspects of photography is remarkable, and his secrets are shown via his collection of photography books.
<a href="https://amzn.to/3k2dsBi target="_blank" rel="nofollow">The Negative</a> is the second book in the collection, where he expresses insight into his "zone" system of exposure. Even though Adams concentrates on film photography in his books, his lessons are as important today as they were when they were first released.
Suggested for: Anyone who has a love for black and white photography.
10. The Photographer's Guide to Posing: Techniques to Flatter Everyone
Being in the top 10 fashion photographers worldwide, Lindsay Adler has much experience in posing subjects. Within this book, she shares her knowledge of editorial photography, provides tips and tricks on creating the most beautiful poses that would be helpful to any wedding or portrait photographer.
Rather than providing page after page of recommended poses, Adler dives into the thought process behind posing, indicating what works and what doesn't for a number of body types and situations, including couple, group photos, etc. If you are requested to organize a number of people into a nice-looking shot, you'll get why this book is such a valuable treasure.
The Photographer's Guide to Posing suggested for: Anyone who takes photos of people - from selfies to family gatherings to wedding parties.
11. Light Science & Magic: An Introduction to Photographic Lighting
Photographic lighting is not a simple subject to comprehend, but because the light is among the most vital elements of a fine photo, it's absolutely an essential one. Light Science & Magic collects priceless secrets from three experienced commercial and editorial photographers, discussing the concepts behind different lighting techniques and how each affects the final image.
The most worthwhile technique you can get from this resource is the ability to predict how your lighting setup will be before you stand behind the camera. That enables you to acquire your product as expected, whether you use artificial or natural lighting.
Suggested for: Anyone who searches for detailed information of the science behind lighting for photography.
12. The Dramatic Portrait: The Art of Crafting Light and Shadow
When you've achieved a proper understanding of the theory behind photographic lighting, it's about time to explore how to utilize it in the right way. The Dramatic Portrait book explains how light and shadow work together to produce more brilliant, captivating photos, especially when it comes to portraiture.
From his experience as a lecturer at Pratt Institute and the New York Film Academy, Chris Knight provides plenty of pragmatic information, with a bit of humor to make it easy to absorb for readers. Even those who have difficulty grasping technical explanations can learn something helpful from this teacher.
Suggested for: Anyone who would like to take nice portraits with perfect light.
13. Read This If You Want to Take Great Photographs
If you don't like books packed with diagrams, graphs, and technical jargon, you can consider picking this book. Hendry Carroll, who established the United Kingdom's leading provider of painting, photography, cooking holidays, and courses, brings explicit knowledge including five significant sections: light, exposure, composition, lenses, and seeing.
With useful tips and iconic photos, Carroll showcases readers about how they can create striking photographs in an accessible way. He also wrote some other photography books that focus more on specific areas, such as landscapes and portraits, and even an instruction to growing your brand on Instagram.
Read This If You Want to Take Great Photographs suggested for: Anyone looking for a basic knowledge of everything that contributes to taking a great image.
14. Steal Like an Artist: 10 Things Nobody Told You About Being Creative
When young writer and artist Austin Kleon was requested to give a presentation to college pupils in upstate New York, he postulated that creativity refers to embracing influence and ideas to combine them and regenerate things in your way.
Then, Kleon continued with other volumes examining how artists should share their work and grow an audience, how to be creative during hard times.
Steal Like an Artist suggested for: Anyone who can be discouraged by efforting to catch up with the great work they see on Instagram.
15. Photography Q&A: Real Questions. Real Answers
In this volume, editorial and commercial photographer Zach Arias gives detailed responses to over 100 questions from the public, including business-related topics like pricing, branding, marketing, work/life balance, providing technical advice about photography fundamentals.
Photography Q&A includes personal anecdotes and milestones in the author's career and helpful worksheets to support photographers to grow their businesses. This is an inevitable source for photographers to bring their careers to a higher level.
Suggested for: Anyone who is seeking real-world solutions to problems faced by peers in the industry.
16. Understanding a Photograph
This innovative collection of messages by art critic John Berger discusses how we see the world around us. The inspirational, eloquent texts cover themes such as war, culture, and politics via the unique lense of art and experience expression. Besides, Understanding a Photograph book uses literary language to illustrate the role of photography in the shaping of the present society.
There's no doubt that photography is a means that affects various aspects of the world beyond the field of art and culture. This selection is worth reading for photographers who want to know how powerful their photos can be.
Suggested for: Anyone who wants to discover how photography relates to the media world.
17. The Headshot: The Secrets to Creating Amazing Headshot Portraits
In the social media era, having a gorgeous looking head-and-shoulders portrait is something that matters to everyone, not just models and actors. The Headshot book by portraitist Peter Hurley is a great help if you want to learn how to get decent looking headshots.
You'll have an opportunity to access the same techniques the author used to take beautiful headshots of celebrities and Fortune 500 CEOs.
In addition, Hurley also reveals his trade secrets for catching authentic smiles and genuine expressions instead of people's standard that always makes a headshot look lackluster and boring.
Suggested for: Any photographer who wants to create better shots for their customers.
18. The Essence of Photography: Seeing and Creativity
Most photography books concentrate on the technical facets of the craft, discussing how cameras work or what the rules of composition are. Meanwhile, The Essence of Photography book dives deep into the less practical aspects of things to provide readers the tools to create more impressive photos - images that elicit reactions from their audience.
It's something every photographer desires to obtain, but it's a difficult thing to get. As an exhibiting photographer, Bruce Barnbaum helps readers turn their photography from a tool for capturing moments into a chance to give personal artistic statements. Besides, he analyzes how you feel about a particular science and how you can then show that feeling to the audience via your image.
Suggested for: Anyone who has an interest in achieving editorial work or fine art.
19. The Decisive Moment
For generations, photographers all over the world have gotten inspiration from this amazing book. It's an opportunity to learn from a French photographer - the father of modern photojournalism. Even though Henri Cartier-Bresson passed away in 2004, his style of "real life reportage" had a significant influence on the evolution of today's street photography.
The Decisive Moment illustrates that a photograph should record a split-second scheme which tells the truth about the broader situation, via text and incredibly-reproduced images from Cartier-Bresson's decent body of work.
Suggested for: Anyone who wants to enhance their ability to capture a scene that includes a story.
20. The Hot Shoe Diaries: Big Light from Small Flashes
The book's author - Joe McNally is one of the few prolific photographers. He has shot around the world for Sports Illustrated, Life, Time, and National Geographic. After a long time, he has accumulated an impressive portfolio of brilliant work - and has shot in some unique places.
The Hot Shoe Diaries provides a collection of the true stories behind some of his successful captures, with a focus on his lighting. With a humorous and friendly voice, McNally expresses his thought process that achieves perfect light and shadows with small hot shoe flashes.
Suggested for: Anyone interested in exploring how to leverage a small amount of light.
21. Magnum Contact Sheets
There's no easier way to learn photography than by grasping what contributes to creating a great photo. Magnum Contact Sheets analyzes the creation of some of the most emblematic photographs ever, examining the creative approaches, strategies, concepts, post-processing related to their production - even the result a photographer had in mind as they take the photo in question.
This is how the world's most famous photographers shoot and edit their photos. With a crucial analysis of the backstory of each photograph, this book offers readers a profound understanding of what it needs to create a high-quality image.
Suggested for: Anyone interested in the creative process used by the best figures in the industry,
Summary
Apparently, there is an unlimited number of books that can improve your experience and skills as a photographer. However, we think that these 21 photography books are worth your reading. You can choose the most suitable book from that list, depending on which skill you want to gain.
If you know some other photography books that deliver interesting and helpful information, you can share with other readers by leaving the books' names in the comment section.
Website Support
& Maintenance Services
Make sure your store is not only in good shape but also thriving with a professional team yet at an affordable price.
Get Started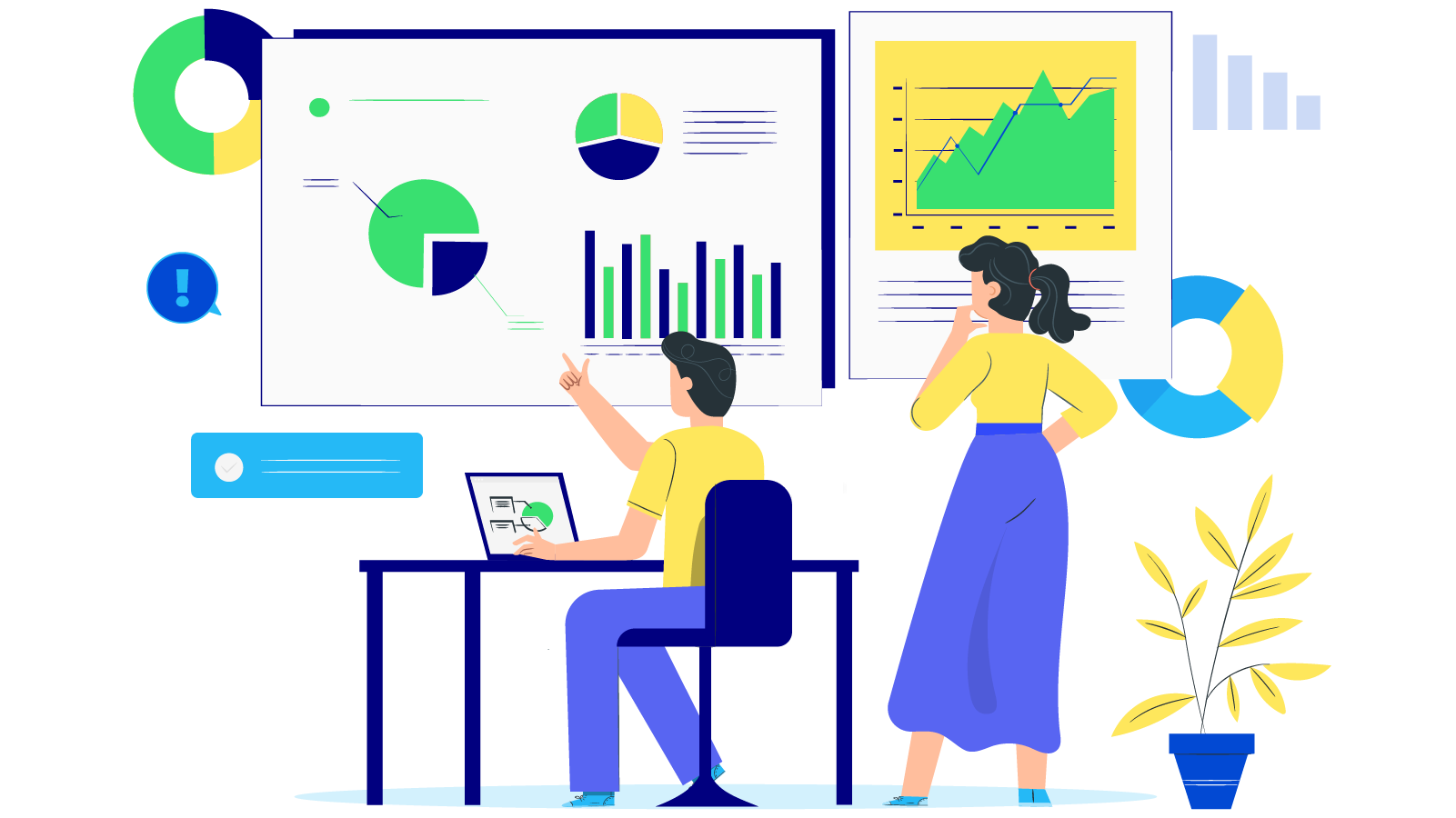 New Posts



Subscribe
Stay in the know
Get special offers on the latest news from Mageplaza.
Earn $10 in reward now!