7+ Best Magento 2 Booking Extensions Free & Paid in 2023
The Most Popular Extension Builder for

Magento 2
With a big catalog of 224+ extensions for your online store
eCommerce is always the way of the future. Most people use smart devices to buy or book their wanted product and service online instead of going to the physical store.
Still, for a highly sophisticated platform like Magento, building a robust booking and reservation system from scratch is not a task that can happen overnight.
In this case, a Magento booking extension is the best optimal solution if you have any idea of turning your site into an event-driven website. We give you a list of the 8 best booking extensions that support Magento 2 versions in the marketplace.
Let's get started!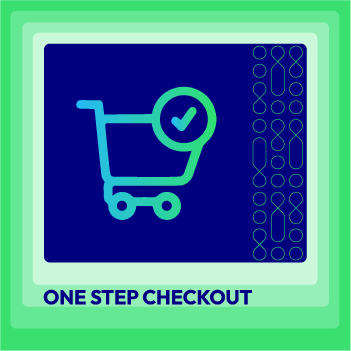 One Step Checkout for Magento 2
Cut down 80% of checkout time & increase 30% of conversion rates
Check it out!
Table of Contents for Magento
Why need a Magento Booking extension?
These days, the booking system has become an essential part of businesses that work in the service space, such as restaurants, hotels, or online travel agencies.
It comes as no surprise when each of us, at least once, books a flight or hotel reservation on popular booking websites, for instance, Booking.com or Expedia.
Benefits of a booking extension:
Help you manage all bookings automatically thanks to the support of the advanced booking system

The booking extension also take responsibility for saving and updating all the critical data related to the bookings' information made through your site

Merchants can easily create the most convenient and straightforward booking process that customers can quickly book your service without any friction

Save you a lot of time and money hiring a development team to build a Magento 2 booking system from scratch

A booking system apparently comes with many benefits on generating sales and managing all the bookings automatically. However, it's indeed a challenging task for those who want to build such a seamless booking system themselves.
With the booking extension already on the market, all you have to do is find and install a suitable one into your store's backend to get it working.
Read more: How to Build a Hotel Website in Magento?
7+ Top Magento 2 Booking and Reservation extensions
1. Magento 2 Rental Booking System by Sales Igniter
Sales Igniter has been solely focused on building rental bookings extensions and plugins for over 12 years, thus our solutions are much more robust and tailored to the rental industry. Thousands of hours of programming time have been invested into our fully-featured Magento Booking / Adobe Commerce Booking and rental system. It fits the needs of a wide variety of rental industries such as electronics rentals, party and event rentals, beach equipment, baby equipment, and heavy equipment rentals. We have done small and large custom rental software development so if you need custom features or site development please let us know.
Outstanding Features
The most complete rental system for Magento Open Source / Adobe Commerce available

Exclusive: Support for regular product type reservations, as well as configurable and bundles / packages

Exclusive: Online rental contract signing using a typed or drawn (using mouse or mobile touch) and contract generation. Your PDF rental contract will be ready to go and attached to the order email.

Exclusive: Send and Return tracking, including the ability to release reserved inventory for early returns

Exclusive: Serial number tracking with RFID / QR / Barcodes for granular control of your products

Exclusive: Support for multiple inventory centers. Track rentals and bookings across all your different locations and add your stock levels for each location individually. We fully integrate with the Multi Source Inventory feature of Magento Open Source / Adobe Commerce

Down to the minute inventory tracking of rental bookings with a drop down selector for time of day rentals as an option

A variety of rental calendar styles and options are available including choose by start and end date, choose by the start date plus a fixed rental length, or a global calendar widget that can be configured for the homepage or sidebar

The most complete rental reports with a monthly, weekly, and daily breakdown showing you what is in stock for multiple products at a time. Clicking each day will show you what rentals were made for that day
Pricing
Regular Version: $499 includes all 100+ features, support for all product types, inventory reports

Pro Version: $899 add pro installation and extended support, rental contract signing and pdf generation, rental extensions allowing customers to extend their rental order, rental product maintenance tracking

Multi Source Inventory: $1399 adds support for rental inventory warehouses using the multi source inventory component of Magento / Adobe Commerce

Multi-Vendor Marketplace addon: $699 fully featured rental marketplace where you can have vendors list their products for rent / booking on your website and take a commission
2. Magento 2 Booking and Reservation by Magenest
This Booking and Reservation extension for Magento 2 offers a much more comprehensive solution for store admins to create and manage all the business's bookable products compared to others.
With this extension, you can systematically manage all your booking details and reservation products from the admin panel. Furthermore, assign work and keep track of the employees' progress on specific tasks related to customers' bookings.
Outstanding features:
Create and manage booking & reservation products effectively at the store's backend

Set a schedule for reservation products on a specific day

Manage and allocate time slots for appointments

Offer flexible pricing with different pricing rules: recurring, discount for early bird reservations, special occasion, etc.

Manage tasks associated with staff. Store admins can assign bookings and reservations to particular employees systematically

Create custom email templates to send to customers/ staff when you cancel/ disapprove booking request, order status changes, or the booking order is confirmed, etc

Manage booking orders for both store and individual staff

Able to upload a profile image of your team to gain more trust from customers when booking at your site
Pricing:
For Magento Community: $249

For Magento Enterprise: $799

Installation service (optional): $50

Support service (optional): Free for the first 6 months, $50 for 9 months, and $120 for 1 year
Versions supported: CE, EE 2.1.x, 2.2.x
3. Magento Reservation And Booking System Pro by MageBay
The next option you should take into consideration is the Magento 2 Reservation and Booking developed by MageBay.
This module offers out-of-the-box features that allow you to turn your Magento site into an online booking and rental system with no difficulty. With this extension's support, you can:
Easily create bookable products or service with a specific booking time as hours, date, or hours interval

Facilitate the booking process of customers with the booking calendar so that they can choose specific dates and hour to book any product or service easily

The admin can create fully functional booking systems for multiple products or hotels with different room types

Enable update book status for every day

Launch various promotional campaigns when customers book a product or service for a particular day and hour

Create hotel booking product and multiple room types

To bring back the most user-friendly experience for customers, the module is optimized with a booking calendar, Ajax technology for filtering, sorting, and loading pages

Efficiently manage orders and transactions systematically at the backend. You can conveniently import booking price from CSV
Pricing:
MageBay offers 4 module options for Magento merchants to select, including:
Basic: $129

Standard: $199

Professional: $499
Each pricing plan offers you the ability to create a booking system from primary to highly complicated based on your business's size and requirements.
Versions supported: Magento 1.x and 2.x
4. Magento 2 Booking and Reservation by Magetop
For merchants who want to convert their Magento stores into an event-driven site, the Magento 2 Booking and Reservation extension by Magetop can be a good option. This module comes with the most basic features a booking system should have.
Outstanding features:
Allow creating a user-friendly booking process that customers can easily book products or services according to their needs right on your website

Offer dynamic time control over the booking system Merchants can freely add time slots, duration of each time slot as well as the number of served customers per slot

Able to add "exclude days" on the booking system, for instance, stores closed on weekends, holidays, or other occasions

Customers can see the location on the map for the product or service that they have made an appointment via the booking system

The store admin can also add discounts or add-ons for each product or service

Add add-ons and deals for each product
Pricing:
For Magento Community edition: $149 (Basic module)

For Magento Enterprise edition: $248 (Basic module)

Support package (optional): $50 for 6 months and $100 for 1 year
Apart from that, the Booking and Reservation extension of Magetop offers 3 module versions: Basic, Standard, Professional, and Premium. Each module comes with different levels of options which you can see in the table below.
Versions supported: Both Magento CE and EE 2.2.x, 2.3.x, 2.4.x
5. Magento 2 Booking and Reservation by Webkul
The third name on this list is the Magento 2 Booking and Reservation System developed by Webkul. Unlike other booking extensions, the one of Webkul offers Magento users 2 types of bookings for any store's products. They are:
Many Bookings in One Day

One Booking For Many Days
Along with other advanced features, the store admin can create a user-friendly booking and reservation system where customers can easily book products based on their needs.
Outstanding features:
Able to include time for booking and time slots for breaks as well

Support real-time booking

Once a booking product is created, customers can see their booking details (such as date and time slot) in the cart

The extension is built on MVC and ORM system

Offer dynamic event creation and display for booking

You can also choose the booking slot for reservation

Great UX and UI for event display and booking
Pricing:
For Magento Community: $99

For Magento Enterprise: $198

Installation service (optional): $19.8

Support service (0ptional): Free for the first 3 months, $39.6 for 6 months, and $49.5 for 1 year
Versions supported: Magento 2.0.x , 2.1.x, 2.2.x, 2.3.x, 2.4.x
6. Magento 2 Appointment Booking System by Cedcommerce
Just like other booking and reservation extensions, Cedcommerce's Appointment Booking System allows you to enable online appointment bookings effectively. Most importantly, this module enables customers to fix their booking details on your website via simple steps.
Outstanding features:
Easily configure all features of your booking system from the admin panel

Allow adding time slots, duration of each time slot, and the number of served customers per slot. The admin can also add time slots separately for each day on a week or all days

Quickly check appointments scheduled along with the calendar

Manage and configure all the bookings made by customers via your booking system

Get a separate dashboard for appointment orders and calendar at the backend

Display the location on the map for the product or service that customers make the appointment

Users can easily book their wanted appointments by filtering based on type, availability, location, and price
Pricing:
For Magento Community: $49

For Magento Enterprise: $99
Versions Supported: Magento 2.3.x.
7. Magento 2 Booking System by Amasty
The Booking System of Amasty lets merchants create more than one booking page. You can customize the whole booking process with locations, price, products, appointment duration, and so forth.
Outstanding features:
The store admin can add any product to the booking system with a separate booking schedule, stock availability

Offer 2 booking types: Multiple bookings for one day vs. One booking for several days

Allow setting the days and times for the whole booking system or particular product and services

Apply Ajax technology on the frontend calendar as well as the booking process in order to bring back a seamless booking experience

Launch multiple promotions for early bookings and special occasions

Automatically notify customers about their booking status (placed, confirmed, or canceled)

Easily manage all the bookings on a ticket gird
Versions supported: Magento CE, EE 2.x
8. Magento Booking and Reservations by aheadWorks
Another booking extension you should not miss for your Magento site: the Booking and Reservation released by aheadWorks.
A feature-rich Magento module that supports store admins creates and manages their reservation work and the whole booking process effectively.
Outstanding features:
Offer flexible booking options based on "exclude days" rules to suit various needs of the business

Enable to adjust the booking prices by days/ hours for date-time-date and time-based products

Allow setting time restrictions for booking and reservations

The booking tab offers users all essential information with a calendar widget and orders overview

Support AJAX for a faster and more seamless booking process

The interface is user-friendly for both the admin and customers

The admin can even check the number of days the booked product/ service is kept in customers' abandoned cart
Pricing:
For Magento Community: $299

For Magento Enterprise: $1.799
Versions supported: Magento CE (1.4.1.1 - 1.9.3.10) and EE (1.12.0.0 - 1.14.3.10)
9. Magento Bookings and Reservations by Fmeextensions
This module of Fmeextensions gives online merchants the power to turn a regular Magento site into a fully functional online booking site to sell bookable products and services.
It gives your customers a frictionless booking experience of hotel rooms, appointments, tickets, and many other bookable products.
Outstanding features:
Automate the whole booking process without any need of staff members

Able to set tier pricing for all of your bookable products or services. This means that you can add time restrictions on each product and offer discounts on it as well

Enhance user experience with the advanced features of the module's booking calendar such as time schedule, showing available hours to set the date, etc.

Support Cron job to send notifications via emails to both admin and customers each time a booking is made

Allow adding staff member profile info and contact details for the customers

Ability to personalize time slots, buffer time for specific products on the product page
Pricing:
For Magento Community: $175

For Magento Enterprise: $424

Installation service (optional): $35

Free upgrades and support
Versions supported: Magento CE (1.4.x - 1.9.4) and Magento EE (1.8.x - 1.14.x)
The bottom line!
Investing in a Magento 2 booking extension can make life easier for both customers and businesses. Not only allows you to manage all bookings effectively, but these modules also enable appointment booking services at the customer's convenience.
It would be best if you gave each module on this list a try to find the best option that's affordable and meets your needs.
We hope this post can be a helpful reference for those who are searching for the right booking extension for Magento 2.
Thanks for reading!
As a content executive at Mageplaza, Mia Hoang understands the value of content marketing lies in the engagement between the customers and companies. Her wish is to bring a unique voice, different perspectives, and new light for every audience.
Website Support
& Maintenance Services
Make sure your store is not only in good shape but also thriving with a professional team yet at an affordable price.
Get Started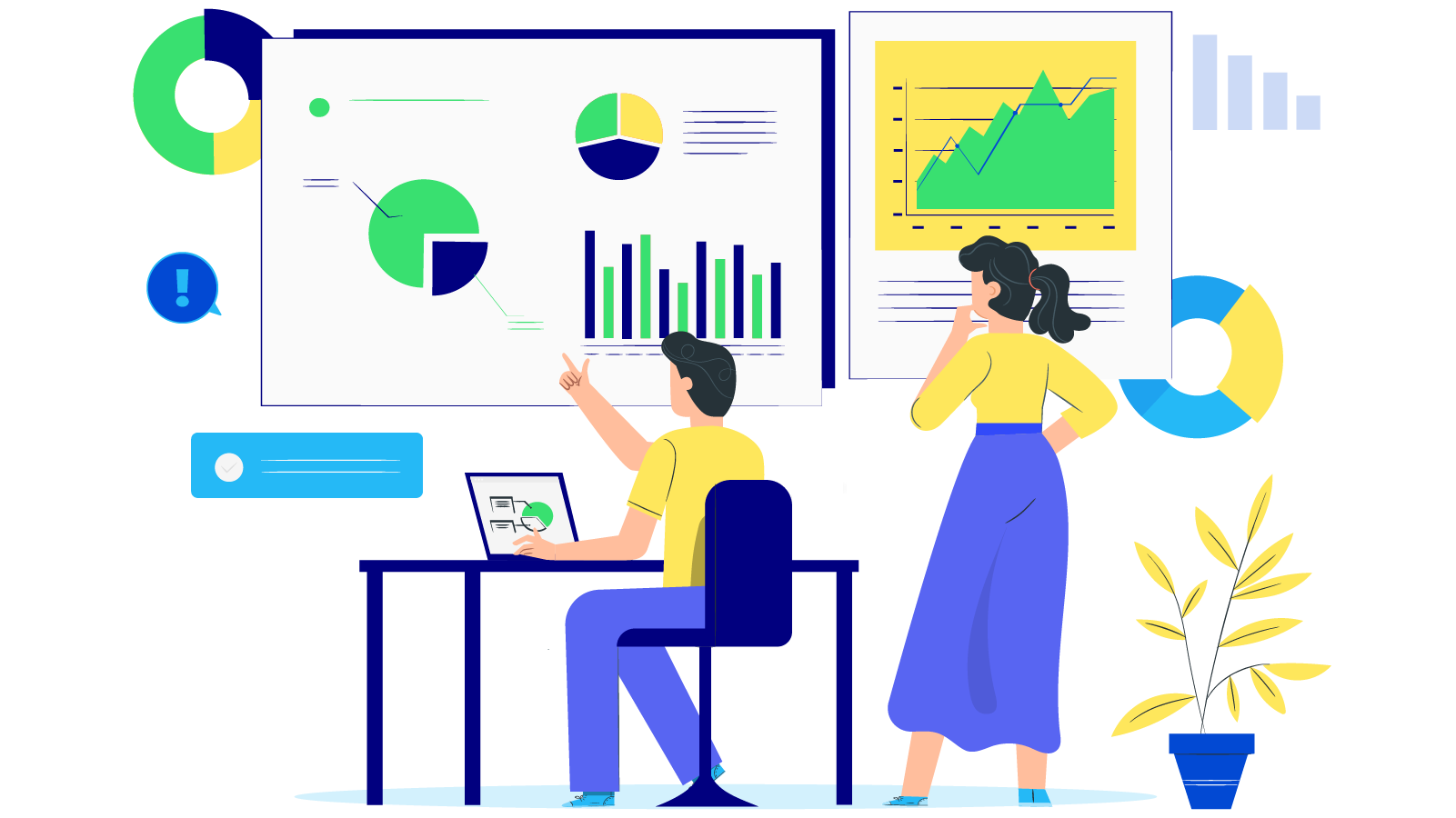 New Posts



Subscribe
Stay in the know
Get special offers on the latest news from Mageplaza.
Earn $10 in reward now!