How to Beef Up Sales in eCommerce with SMS Marketing?
The Most Popular Extension Builder for

Magento 2
With a big catalog of 224+ extensions for your online store
5 billion people in the world have the ability to send and receive SMS messages. That's a lot of people. And for all you eCommerce patrons out there, this number is an enticing prospect indeed.
In fact, text messages have a 209% higher response rate than telephone calls, Facebook, and even email. What better way to reach more customers quickly and efficiently?
That being said, SMS marketing has a turbulent reputation. For a time, it was associated more with spam than anything of real value. But times are changing.
Done right, SMS marketing is highly effective. It's one of those eCommerce retail skills that all businesses should brush up on. By avoiding unsolicited, indiscriminate SMS blasts and using text marketing appropriately, you'll start to discover the many benefits of SMS for eCommerce sales.
We know it can be difficult to know where to start, but we're here to help. In this article, we'll be discussing the ins and outs of SMS marketing for eCommerce, and some best practices to help you boost sales with the help of a simple text message.
What is SMS marketing?
SMS marketing is a type of digital marketing in which eCommerce businesses send information, reminders to inactive customers, and/or promotional content via a text message.
SMS marketing is differentiated from spam text messaging because it requires users to opt-in to the service.
In other words, customers will not receive marketing SMS messages unless they consent to do so. So forget the cold call script of days gone by!
Why is SMS marketing important for eCommerce?
SMS marketing is a great tool for the eCommerce marketer's repertoire. And here's why.
Relevant SMS marketing performed in accordance with SMS best practices promotes high engagement rates from customers. It also benefits from a less saturated environment than other marketing channels, such as small business email marketing campaigns and social media. This is the perfect combination for building strong, returning customer portfolios.
SMS makes up for the very thing that email lacks. Immediacy. SMS is fast, direct, and boasts fantastic open rates compared to it's digital marketing counterparts.
Let's take a closer look at some of the benefits. SMS Marketing services such as Lightspeed also offer advanced result tracking and loyalty features.
SMS is fast
Text messages can be sent and received in the batting of an eye. And, these days, most of us keep our mobile devices on us 24/7. That means your marketing promotions, reminders, and messages are more likely to be viewed immediately. In fact, 90% of text messages are opened within just three minutes of receipt.
Amazing open rates
SMS open rates are quite astonishing: 90%-level astonishing. Yes, that's right. Research has shown that SMS open rates can be as high as 98%. Not only is that a staggeringly high number but it's also staggeringly higher than email open rates, which average just 20%.
But why is this? Well, if you think about it, text messages are perfectly bite-sized for rapid consumption. When we receive a text message, our phone will alert us with a sound and a notification. Plus, text messages are short, direct, and easily read in seconds.
Soaring engagement rates
Here's another thing: SMS is also leading the way when it comes to engagement. Thanks to their short length, text messages are often read in full. Caller ID control often gets in the way of customers and promotional phone calls. But SMS marketing engagement rates are impressive. SMS messages generate a sense of direct urgency. Plus, they're quick to consume and that encourages customers to act.
Improves your ROI
But what does this all mean for your finances? Good things, that's for sure! SMS marketing is great news for your ROI. SMS marketing is relatively inexpensive and generates a lot of response for very little cash (remember 98% of those messages are being opened).
Targets your audience on mobile devices
Last but not least, think of it this way. How many people do you know who aren't using their mobiles throughout the day? Zero, right?
These days, there are 5.22 billion unique mobile users around the world. And we're spending way more time on our mobiles than anywhere else. In fact, according to Statista, mobile internet usage has more than quadrupled over the last ten years (see table below).
That means all those links, surveys, promotions, or promos that you're linking to in your SMS marketing messages can be acted on almost instantly.
eCommerce SMS use cases
So now for the practical bit. We know SMS boasts some killer stats, but how are eCommerce businesses actually mobilizing SMS messages (in real terms) for success?
There are many different ways to use text messages for eCommerce SMS marketing purposes. Different SMS styles appeal at different checkpoints along your customer journey.
Let's take a look.
Welcome messages
The perfect welcome. Welcome messages are the type of texts you want to send to new customers or subscribers. As soon as a client signs up for your mailing list or provides their contact details with a purchase, it's time to reinforce your brand relationship with a quick text.
Email welcome messages are already standard digital marketing practice, but why not stand out from the crowd with an SMS welcome to boot? Just remember that you only want to be doing this if your subscriber expressly opted-in to SMS messaging from your company.
Now, what should you put in your welcome message? A welcome message can be anything from a friendly hello to an introduction to your green marketing credentials or a nice introductory promotion to get the cogs turning in the right direction.
Special occasions
Here's one to make your customers feel special. Remember their special dates and occasions. For example, you might want to send out a special discount on your client's birthday or a seasonal holiday.
The classic birthday marketing email is so last season, so why not bump things up a notch with a complementary SMS? 10% off for their birthday, a freebie for Christmas… The possibilities are endless, and your customers will love you for it.
Limited-time promos
Nothing gets people moving like running out of time. Late for the bus? You bet I start running. About to miss out on an amazing one-time-only, limited-time offer? Yup, you bet I get my phone out and start applying for those sweet, sweet deals. It's basic human psychology, after all.
That's why time-sensitive promotions are so effective. And where better to deploy these quick-fire sales tactics than via SMS? Offers (especially fleeting ones) drive sales like nothing else. Pop in some key phrases to stir up the excitement and you're good to go.
Cart abandonment SMS
Cart abandonment emails are very common. A customer leaves their purchases incomplete at checkout. Later that day, they might receive an email reminding them about their incomplete transaction. Hopefully, they will change their mind and finish the order.
That's the general idea. But why not expand this theory to SMS? By adding text messaging to your cart-abandonment strategy, you'll increase the number of customers who return to purchase. It's a win-win.
Post-purchase support
Let's talk about post-purchase support. This is often overlooked by eCommerce businesses, but it's actually super important. Post-purchase support shows your customers you care and that you value the quality of service you're offering.
And providing post-purchase support need not be complicated. In fact, it can all be done via SMS. Examples include purchase breakdowns, shipping timelines, order updates, product photos, and transaction updates. You'll ease your customers peace of mind and keep everything running smoothly. Plain sailing all the way.
Feedback collection
Customer feedback is invaluable for any eCommerce business. It helps you know whether your content, products, and services are meeting your customers' expectations and find ways to improve in the future.
What better way to get customer feedback than via SMS? With such great response rates, SMS is arguably the best platform to ask for feedback. A quick experience score or 'would you recommend?' style checkbox is ideal.
Conversational marketing
Conversational marketing refers to a customer-centric style of dialogue between business and client. This strategy has been growing in popularity over the years because it's a highly effective way to improve your customers' experiences and drive revenue in the process.
Applying conversational marketing techniques to your SMS marketing campaigns is really simple. The key to conversational messaging is engagement, understanding, and relationship building.
SMS best practices for beefing up eCommerce sales
So, what can we do to beef up our eCommerce sales with SMS? The key is using text messaging the right way.
And we've got some handy tips and tricks up our sleeve that might just help you out.
1 - Get permission
Tip number one. Get permission. Always. Only send text messages to those customers who have expressly signed up for SMS communications from your business. This shows respect and stops your marketing campaigns being sent to the trash can.
2 - Use the right platform
Use a robust SMS platform. This will boost efficiency. Look for a platform with great marketing automations so you can send out messages to your subscriber lists without the need for manual administration. It's worth looking at all-in-one customer relationship management (CRM) solutions for integrated marketing tools.
3 - Quality over quantity
Aim to send no more than five SMS marketing messages each month. Remember the age-old saying. It's quality over quantity for a reason. Too many messages and you'll turn yourself into spam. That's not conducive to customer engagement. So, keep things relevant and carry out regular regression tests to make sure your SMS software is still performing at its best.
4 - Provide (and add) value
Make sure every single message has value to offer your customer. Remember, we're not sending out blanket SMS campaigns here. Focus on valuable, targeted content and promotions. Value comes in many forms. It could be as simple as a welcome email or a unique sale offer.
5 - Segment your subscribers
If you're not already segmenting your subscribers, it's time to do so. There are plenty of tools out there to help you achieve this.
Data analytics can quickly segment your text and email lists into groups of customers with similar interests, shopping habits, or simply those in the same location. That way, you can ensure you're sending relevant promotional material to the right people at the right time.
Beef up those sales with savvy SMS marketing
So there you have it: it's time to beef up those sales with some savvy SMS marketing. This is simple yet effective. With soaring open rates and amazing engagement, you'll be sure to capture the imagination of customers far and wide.
Everyone can benefit from SMS marketing - cloud computing companies and fashion retailers alike. Just remember to keep things relevant, prioritize personalization, and stick to quality over quantity. That's your recipe for SMS success.
Author bio: Sunny Dhami is the Senior Director, EMEA Product Marketing & GTM for RingCentral. He has extensive Marketing experience across SaaS, Telecommunications and Technology sectors within companies such as Vodafone, Reed Elsevier, Calor Gas and SapientNitro.
Website Support
& Maintenance Services
Make sure your store is not only in good shape but also thriving with a professional team yet at an affordable price.
Get Started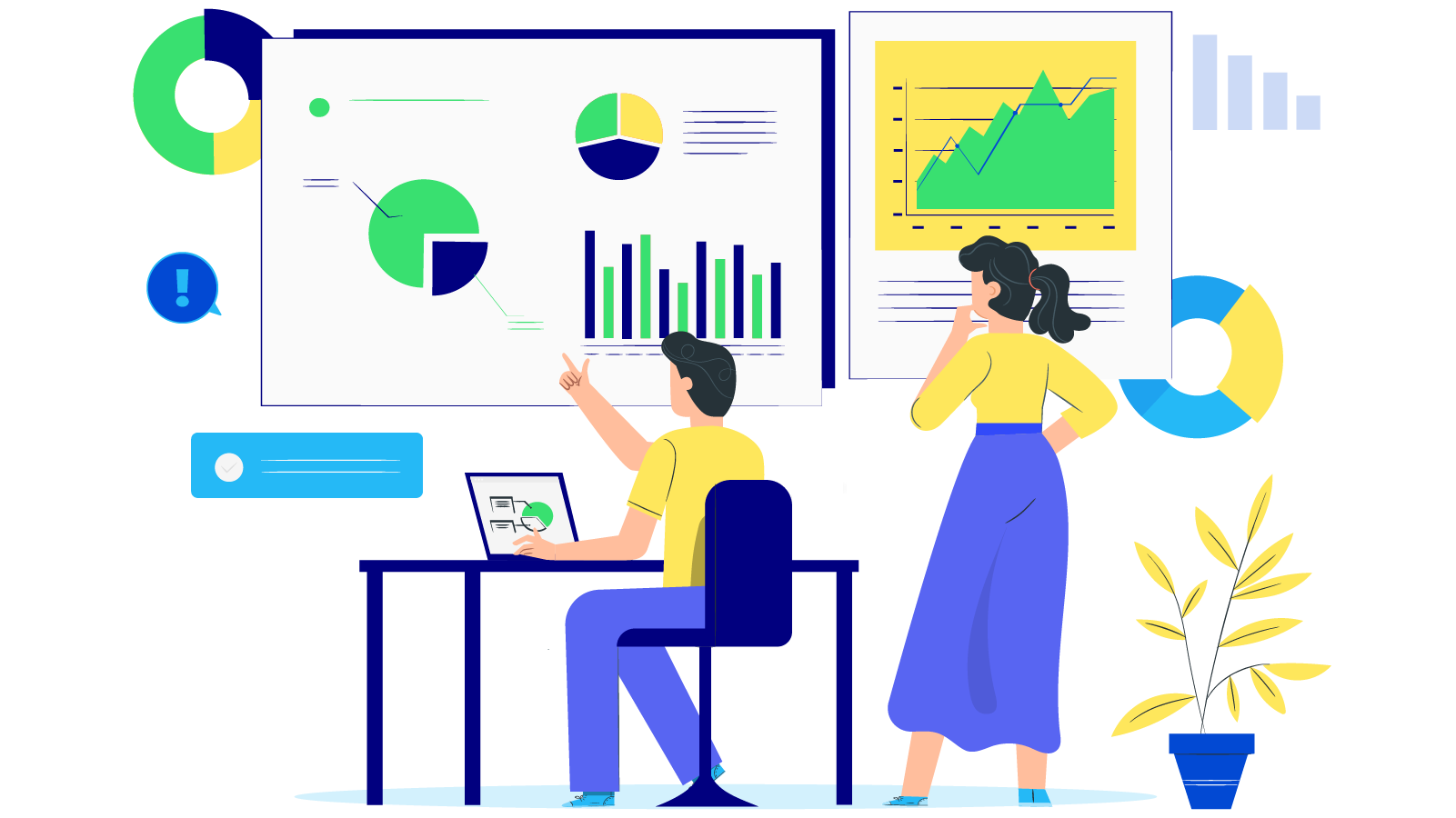 New Posts



Subscribe
Stay in the know
Get special offers on the latest news from Mageplaza.
Earn $10 in reward now!