Alibaba Cloud vs. AWS: Which Offers More Value for Your Business?
The Most Popular Extension Builder for

Magento 2
With a big catalog of 224+ extensions for your online store
When making a cloud service provider comparison, the media mainly focuses on the "big three" providers: Amazon Web Services (AWS), Google Cloud Platform (GCP), and Microsoft Azure. They're indeed leading the cloud market, but that's not the whole story.
In recent years, a few other "secondary" providers, like Alibaba Cloud, have made their way into the market, offering more options to choose from. But are they really worth looking at? And could one of them become the next big provider?
In this blog post, we'll dig deep into Alibaba Cloud vs. AWS comparison, and help you answer these above questions.
Buckle up!
Table of contents
What is Alibaba Cloud?
If you have been living outside of Asia, and haven't ever heard of Alibaba Cloud, you're not alone. Alibaba Cloud is a cloud provider not widely known in the US, but it's taking China by storm and giving AWS a run for its money in Asia.
Since its inception in 2009, Alibaba Cloud has been leading in cloud computing and AI (Artificial Intelligence), and providing services to thousands of enterprises, government organizations, and developers in more than 200 countries and regions.
The company initially focused on the Chinese market and then eventually spread to neighboring countries. It wasn't until 2015 that Alibaba Cloud began to work globally with a large investment of $1 billion. In the same year, it opened its first data center in the US and launched in Europe one year later.
Alibaba Cloud's growth is attributed in part to the booming Chinese economy, as the Chinese government continues digitizing and bringing its agencies online and into the cloud. Additionally, as the principal E-commerce system in China, Alibaba holds the status as the "Amazon of Asia."
It's hard to imagine a cloud provider (or E-commerce giant) could gain such achievements, but the company has its sights set on surpassing AWS to dominate the worldwide cloud computing market.
What is AWS?
As a subsidiary of Amazon, Amazon Web Services (AWS) is one of the most comprehensive and broadly adopted cloud platforms, offering more than 175 fully-featured services from data centers globally.
AWS has 77 availability zones in which its servers are located. These serviced regions are divided to let users set geographical limits on their services (if they choose so), while providing security by diversifying the physical locations in which data is held. Overall, the company spans 245 countries and territories.
Since 2006, AWS has provided secure and reliable services for companies of all sizes in the world. With AWS, users can easily requisition compute, storage, database, and other Internet-based services to power their business. Since users only pay for what they use with no upfront capital costs and low operating costs, AWS becomes the most cost-effective way to deliver computational resources, stored data, and other apps to end-users.
Alibaba Cloud vs. AWS: Market Share
According to Synergy Research Group in Q2 2019, AWS led the globe's cloud computing market with a 33% market share, and Microsoft Azure came in second with 18%. With a 5% market share, Alibaba Cloud came in fifth, just a few percentage points behind third and fourth placers Google Cloud Platform and IBM Cloud.
So far, market figures for 2021 show a continuation of the upward demand for cloud computing amidst the pandemic, as more and more businesses shift their workloads to the Azure Cloud Services. As cloud computing demand rises significantly, Alibaba Cloud grows even faster, although it probably won't overtake AWS as the world's top-cloud-provider anytime soon. Nevertheless, it's already the Asia-Pacific market leader as of May 2021.
Alibaba Cloud vs. AWS: Key Features Comparison
Global coverage and stability
Alibaba Cloud's global infrastructure is spread across 22 regions and 63 availability zones, with multiple zones in each region. It also has its own CDN (Content Delivery Network) with more than 2,800 nodes spread across 70 countries in 6 continents, ensuring fast and reliable access to your web applications from anywhere.
Meanwhile, AWS enjoys the most expansive coverage among cloud service providers, serving over 245 countries and territories through a network of 24 regions and 77 availability zones. It has a strong presence in China, though it pales in comparison with Alibaba Cloud. Recent AWS innovations include Local Zones in Los Angeles, which are ideal for high availability and fault tolerance in low-latency applications. Another one is expected to be set up later this year.
Alibaba ECS vs. AWS EC2
The standard compute services offered by Alibaba and AWS are ECS (Elastic Compute Service) and EC2 (Elastic Cloud Compute), respectively. Both of them are Infrastructure-as-a-Service (IaaS) offerings, and provide the same following features:
The ability to choose from multiple instance types
The ability to create custom images
Support for virtual and bare-metal servers
Compatibility with a number of Windows and Linux-based operating systems
To be specific, Alibaba ECS offers auto-scaling and auto-provisioning of ECS instances and different scenario-based instance types for small and large companies. It offers Dedicated Host Clusters for companies that want servers reserved for their use only and CPU options such as turning off hyperthreading. Alibaba Cloud ECS is considered the number one IaaS provider in the Asia-Pacific market.
Meanwhile, using AWS EC2, companies can configure secure virtual servers on-demand and manage their storage without any upfront costs. Specifically designed with developers in mind, AWS EC2 gives companies complete control over their computing resources, which can be any of more than 300 instance types. And it comes as no surprise that AWS EC2 remains the world's IaaS leader.
At the moment, the main differences between them are that AWS caters to more regions, and that Alibaba Cloud offers a broader set of instance families. Alibaba Cloud has currently offered only a handful of regions in the US and Europe, and none in South America. AWS has broader geographic coverage across the world, including two regions in China.
Storage
Both Alibaba Cloud and AWS offer block, object, and file storage service.
Alibaba Cloud's storage services include Elastic Block Storage (EBS), Object Storage Service (OSS), and Network Attached Storage (NAS). On AWS, the equivalents are Amazon Simple Storage Service (S3), Elastic File System (EFS), and Elastic Block Store (EBS).
Both of them also provide "cold" storage services for cost-effectiveness. Almost all the core features are the same. So, you can consider the lower price point of Alibaba Cloud as the winning point.
Advanced security features
Alibaba Cloud and AWS take security very seriously, which comes with many standard features, such as malware removal software, proprietary web application firewall, malicious traffic filtering, and automatic backups.
Additionally, AWS has an excellent data protection service, providing encryption for all cloud-based data and traffic and protection against unauthorized access. You can further improve your security by managing different identities, permission levels, resource availability with AWS Identity Services.
On the other hand, Alibaba Cloud is well-known for its premium Anti-DDoS software and infrastructure. While most services only offer protection against DDoS attacks of a certain magnitude, Alibaba Cloud provides global protection thanks to its Global Traffic Scrubbing policies. Whenever you're subject to a DDoS attack, malicious traffic will be redirected to scrubbing centers that are closest to the source, so that your service availability is not affected.
Other services
Over the past years, AWS has expanded upon its cloud computing and storage offerings to provide a more comprehensive array of cloud-based services. These range from the CloudFront CDN and the Fargate container service to Lambda serverless computing, and many more.
Alibaba Cloud offers a similar collection of services. Its answer to AWS Lambda is Alibaba Cloud Function Computing. And it provides a container service as well.
Comparing each service on Alibaba Cloud and AWS is beyond the scope of this blog post. However, you can realize that both aim to offer a comprehensive suite of Cloud Service Market Share Data that extend far beyond basic compute and storage resources.
When it comes to community and awareness, AWS has a better presence, especially among English-speaking users. It is virtually impossible to find an English-speaking IT professional who has not heard of - and probably used - AWS services.
In contrast, Alibaba Cloud remains poorly known in Western countries. Its English-language documentation is also not as thorough; some essential data about its services and pricing is only posted in its own forums rather than integrated into the official documentation. That said, Alibaba Cloud is obviously in the midst of working hard to expand its presence in Western countries and improve its services for English-speaking customers.
NOTE: To help you better understand Alibaba Cloud vs. AWS: Key Features Comparison, we've compiled the following table. Let's take a closer look at this!
| | Alibaba Cloud | AWS |
| --- | --- | --- |
| Global coverage and stability | 22 regions and 63 availability zones | 24 regions and 77 availability zones |
| Covers all continents? | No | Yes |
| Standard compute service | ECS | EC2 |
| Storage services | Block, object, and file | Block, object, and file |
| Supported operating systems | Windows, Linux | Windows, Linux |
| Bare-metal server option? | Yes | Yes |
Alibaba Cloud vs. AWS: Pricing
Alibaba Cloud offers two payment options to customers: pay-as-you-go and subscription. The pay-as-you-go method allows payment for the actual resources your company uses, and is recommended for use cases where traffic can spike or drop at any time. The subscription option requires upfront payments over a particular billing period, and is ideal for long-term use in applications without sporadic traffic levels.
AWS also offers the pay-as-you-go pricing option, and your company gets volume-based discounts when you use more services. Besides, Reserved Instances (RI) is another AWS billing option, which allows you to buy reserved capacity for your needs and choose from No Upfront, Partial Upfront, and Full Upfront payment options. With this option, you can save as much as 75% over the pay-as-you-go method.
In terms of pricing, Alibaba Cloud seems to gain a distinct advantage over AWS. However, Alibaba Cloud's pricing options might not be that much better when you account for the substantial savings you can get from AWS RI.
Alibaba Cloud vs. AWS: Free Trial
Both Alibaba Cloud and AWS allow subscribers to use and access their cloud solutions and services on a trial basis.
Alibaba Cloud recently allows its customers to choose from 16 free trial products and over 20 always-free products. Subscribers even have the option to assess the quality of elastic computing, databases, storage, and application services.
At the same time, AWS allows subscribers to use and access its cloud platform, products, and services through the free tier. Users can choose from several always-free, trial, and 12-month free AWS solutions and services.
Alibaba Cloud vs. AWS: Pros and Cons
Pros and cons of Alibaba Cloud
Pros:
Growing rapidly and strongly
A wide range of services
Top-notch security features
Has the funding to become a powerhouse
Reasonable and affordable pricing plans
Cons:
New into the US cloud market
Potential compliance issues - Alibaba Cloud is not an American company, so it runs the risk of having sensitive data on servers entirely outside of the US or loss of data completely
Some of its website tools, such as the online documentation and pricing calculator, are not as advanced as some other cloud providers
Pros and cons of AWS
Pros:
An incredible diverse array of services and tools
Wide global coverage
Reliable encryption and security
Allows for flexibility and affordability
Cons:
Billing can be a bit confusing
AWS EC2 instances have limits
AWS doesn't include enterprise-grade support by default, and customers need to buy Business tier support for this
The bottom line
It's said that it is always better to go with the leader in the group. Alibaba Cloud is the leader in China, while AWS rules the world. But unlike other Alibaba ventures, Alibaba Cloud has penetrated the market aggressively and is looking to compete directly with AWS.
Whether your business goes with Alibaba Cloud or AWS, you should think carefully of your business needs, such as specific features, security, or budget. By doing so, you can choose the one that offers more value for you.
Haley is a content creator at Mageplaza. When not working, she spends time on travel adventures, books, and food tasting. As growing up, she wants to read, learn, and experience more things to adapt herself to this ever-changing world.
Website Support
& Maintenance Services
Make sure your store is not only in good shape but also thriving with a professional team yet at an affordable price.
Get Started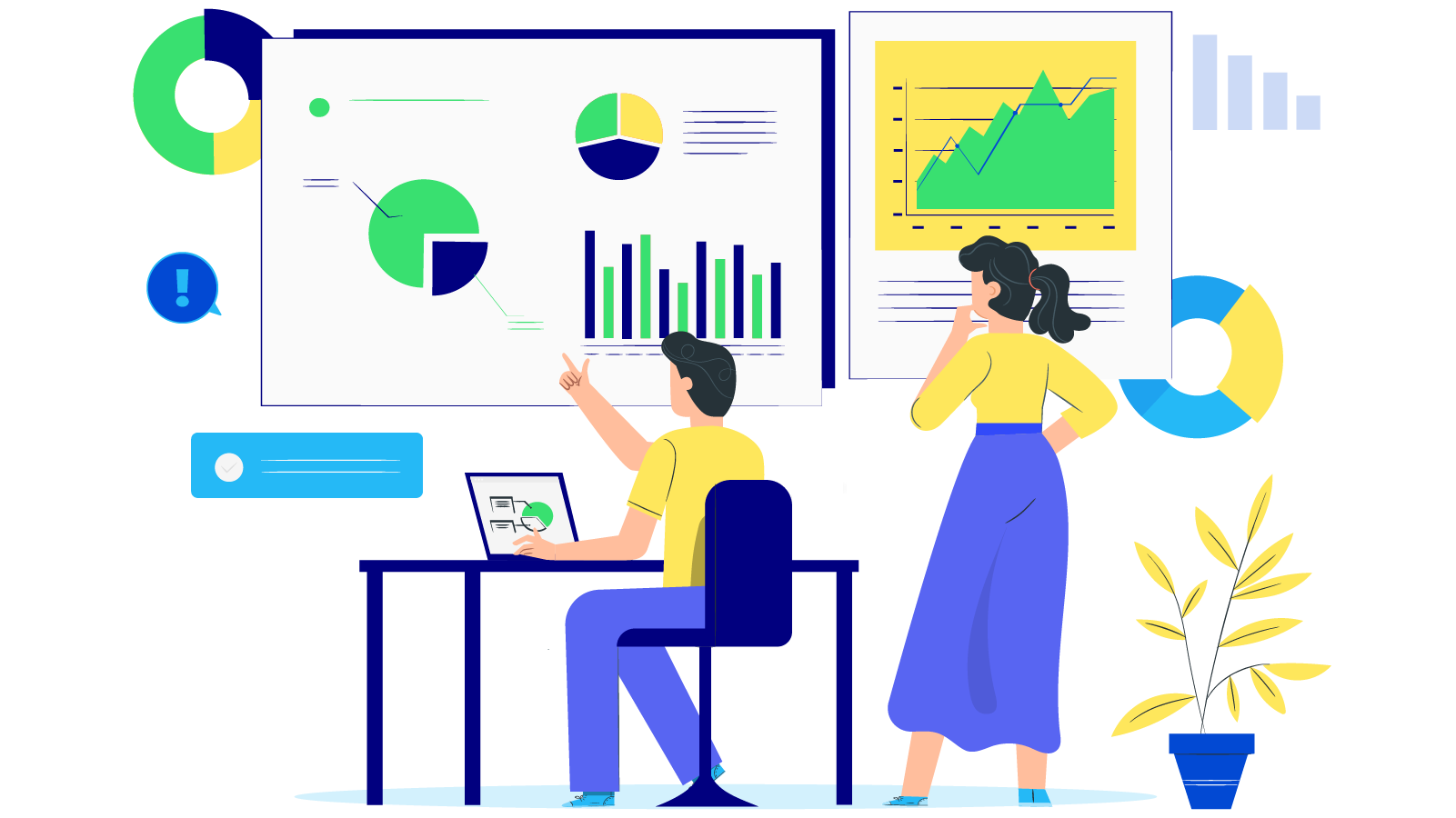 New Posts



Subscribe
Stay in the know
Get special offers on the latest news from Mageplaza.
Earn $10 in reward now!