What is an Account Manager? How to Become an Account Manager
The Most Popular Extension Builder for

Magento 2
With a big catalog of 224+ extensions for your online store
At some point, most business leaders have looked at the list of their best clients and thought, "It would be really terrible if we lost any of these accounts." These clients represent a disproportionate percentage of your revenue, refer new prospects to your business, and give you credibility in their space.
But who is in charge of protecting those customers from competitors who are no doubt courting them?
The answer: Account managers.
In this comprehensive guide, let's explore what an account manager is, what an account manager does, and how to become an account manager.
Table of Contents
What is an account manager?
First of all, an account manager is an employee taking charge of the day-to-day management of a customer's account with the business. They bridge the gap between their employer and the particular accounts (customers) they have been assigned to handle.
Account managers are responsible for overseeing client accounts once a sales rep has closed the business. They serve as the client's day-to-day point of contact, maintain client satisfaction, monitor account renewals and upsells, and help clients make the most of the product or service they've purchased.
It is common for account managers to perform a wide range of different roles. They usually need to adjust their focus depending on their client's specific situation, and how satisfied that customer is with their current account status. The account manager would generally serve as a combination of a salesperson, customer service representative, financial advisor, and technical specialist.
According to Glassdoor's statistics in 2018, an account manager's average base salary is $67,461 per annual. And the average additional cash compensation is $18,153/ year.
Related topics:
What does an account manager actually do?
Companies hire account managers to make sure that customers feel that their needs and expectations are met. You might have heard that it is less expensive to keep existing clients than to seek new ones. In other words, focusing on retention can significantly offer a greater return on investment for most businesses. And it is the responsibility of an account manager to make the process smooth.
Account managers are an integral part of the sales team. Their main responsibility is ensuring client satisfaction after they've signed the sales contract. Generally, account managers handle multiple client accounts at once. They frequently meet both the client and the internal sales team to learn as much as they can about the account to best offer the client support.
To be specific, on a typical workday, an account manager is expected to:
Serve as a communication hub between existing customers and the company
Maintain a long-standing relationship with existing customers and the company
Work with sales and marketing teams to prepare presentations and sales pitches
Monitor the client's budget, explain costs and negotiate new terms if necessary
Provide progress reports to clients and top management
Offer new products or services to existing customers as appropriate and relevant
Keep up on changes, trends, and competitor actions that might affect clients
Manage and solve any customer issues or complaints
Account manager requirements
Account Manager Education
Educational requirements for account managers may vary from one company to another. In general, candidates should have at least a bachelor's degree in business administration, sales, marketing, or another relevant field.
To boost their earning potential and secure a superior position, many account managers also choose to earn a master's degree, often in marketing or business administration. Some organizations may see a master's degree as an adequate substitute for experience requirements.
Account Manager Training
Most companies prefer candidates with some previous experience as an account manager, or in similar leadership roles. Meanwhile, others may accept applicants with experience in lower-level positions in the same field.
In addition to a bachelor's degree and relevant work experience, an account manager may require specific training in the department or industry in which their company operates, as well as the software they use.
On-the-job training opportunities are often for similar lower-level roles, such as junior account manager or assistant account manager. They train future account managers in the most vital job aspects, such as making sure existing customers are satisfied and finding new clients.
Account Manager Certifications
Certifications allow candidates to prove their qualifications to current and future employers. Account managers can earn certifications to get a more in-depth understanding of this job, as well as to improve their expert skills. Certifications can advance an account manager's career path by enabling them to be trusted with key accounts.
The Strategic Account Management Association offers training courses for anyone looking to sharpen and certify their account management skills. Their Certified Strategic Account Manager program makes sure the graduate achieves hard and soft skills for a great career as an account manager in any industry they choose. The course is only available to those already employed as account managers and can be the next step in an account manager's career path.
Account Manager Skills
Successful account managers need a combination of well-rounded knowledge of the company's products or services and effective communication skills. Below are some essential skills that an account manager needs to have:
Communication. Being an account manager critically requires strong interpersonal skills. As a close link between the company and its clients, the account manager frequently interacts with both sides to ensure their opinions are heard and needs are met. They need to be proficient in communicating through all available channels: in person, over the phone, and via email.

In-depth understanding of the organization. Account managers usually play the main representative role of the company's image in the eyes of their clients, so they need to be knowledgeable in any company-related aspect. More than a strong knowledge of the company's products and services, the account manager should be aware of department operations and the company's overall short and long-term strategies.

Strategic thinking skills. An account manager strategically fosters long-term relationships with customers. While sales professionals focus on closing specific deals, account managers need to understand the company's vision and figure out ways to establish continuous partnerships.

Customer service skills. An account manager has to understand what customers want and expect from the company. By doing that, an account manager can satisfy clients and generate new deals from existing clients.

Leadership. This skill helps account managers pitch and implement their ideas successfully. They should be confident to make sure both clients and management embrace their strategies.

Negotiation skills. They need to develop strong negotiating skills to satisfy both their customers and the company. They should create win-win strategies and make business relationships mutually beneficial.

Basic computer skills. Keeping track of all accounts and their history requires some basic technology skills. This often implies a good knowledge of the company's customer relationship management (CRM) software, the word processing, and spreadsheet software.

Multitasking. Account managers typically work on multiple accounts simultaneously. They need to be able to selectively emphasize critical aspects of each account while maintaining close attention to detail.
Account managers vs. Account executives
While many people suppose that account managers and account executives are the same positions, they're actually quite different.
Both account managers and account executives work directly with clients; their key focuses differ in essential ways. Account managers begin their relationship with clients after they have signed the sales contract and become existing customers. They then maintain the relationship between the customer and the company indefinitely.
Meanwhile, account executives make the first contact with potential customers and focus their work on moving the customer through the sales funnel from a potential lead to an existing customer.
However, the two roles aren't always separate. At smaller businesses, these roles may be combined. It's larger agencies and organizations that can afford to split up new business and account management roles.
How to become an account manager?
Step 1. Earn a bachelor's degree
A bachelor's degree in business administration, communications, marketing, advertising, or public relations (PR) can help you prepare for a career as an account manager.
In these learning programs, you'll learn about maintaining your company's image and promoting its products to customers. You'll also have the chance to develop your critical thinking and problem-solving skills, as well as enhance experience in speaking and writing.
Success Tip: You should complete an internship, which helps you a lot in work experience, professional growth, and networking. You can pursue internship courses in areas like copywriting, media management, and account services.
Step 2. Gain relevant and hands-on experience
The primary skills required to become a successful account manager, such as communication or multitasking, can be gained through an internship course or entry-level position. These positions can include junior account executive or assistant account manager, and other marketing or sales roles.
Day-to-day duties might include managing accounts and making sure current customers are happy. Because most account management jobs require some experience directly related to the field, future managers may need to start with one of these entry-level positions. Excellent performance and experience can lead to a job as an account manager or higher level.
Step 3. Achieve professional certifications
Professional certifications provide comprehensive knowledge of account management and other necessary soft skills. They also distinguish you as a committed account manager.
Step 4. Apply for account manager positions
Once you've completed the above three steps, you can start applying for jobs as an account manager. Alternatively, you are able to obtain a promotion at your current company following an internship course or a few years in a relevant entry-level position.
You should prepare a resume highlighting your highest level of education, relevant skills, and experience to secure an interview. Your work experience section should include some points, such as:
The name of the company or organization
The period you worked there
A summary of your duties, contributions, and achievements.
Step 5. Consider pursuing a master's degree
If you want to expand your role further and potentially become a key account manager, you should consider pursuing a master's degree in business administration or another related field. A master's degree may also be a useful alternative to on-the-job experience for some companies.
Read more:
The bottom line
Being an account manager is an exciting thing, especially when it can improve your hard and soft skills a lot.
So, do you think becoming an account manager is interesting? You can share your viewpoints with us in the comment box below. We're always willing to hear from you!
Haley is a content creator at Mageplaza. When not working, she spends time on travel adventures, books, and food tasting. As growing up, she wants to read, learn, and experience more things to adapt herself to this ever-changing world.
Website Support
& Maintenance Services
Make sure your store is not only in good shape but also thriving with a professional team yet at an affordable price.
Get Started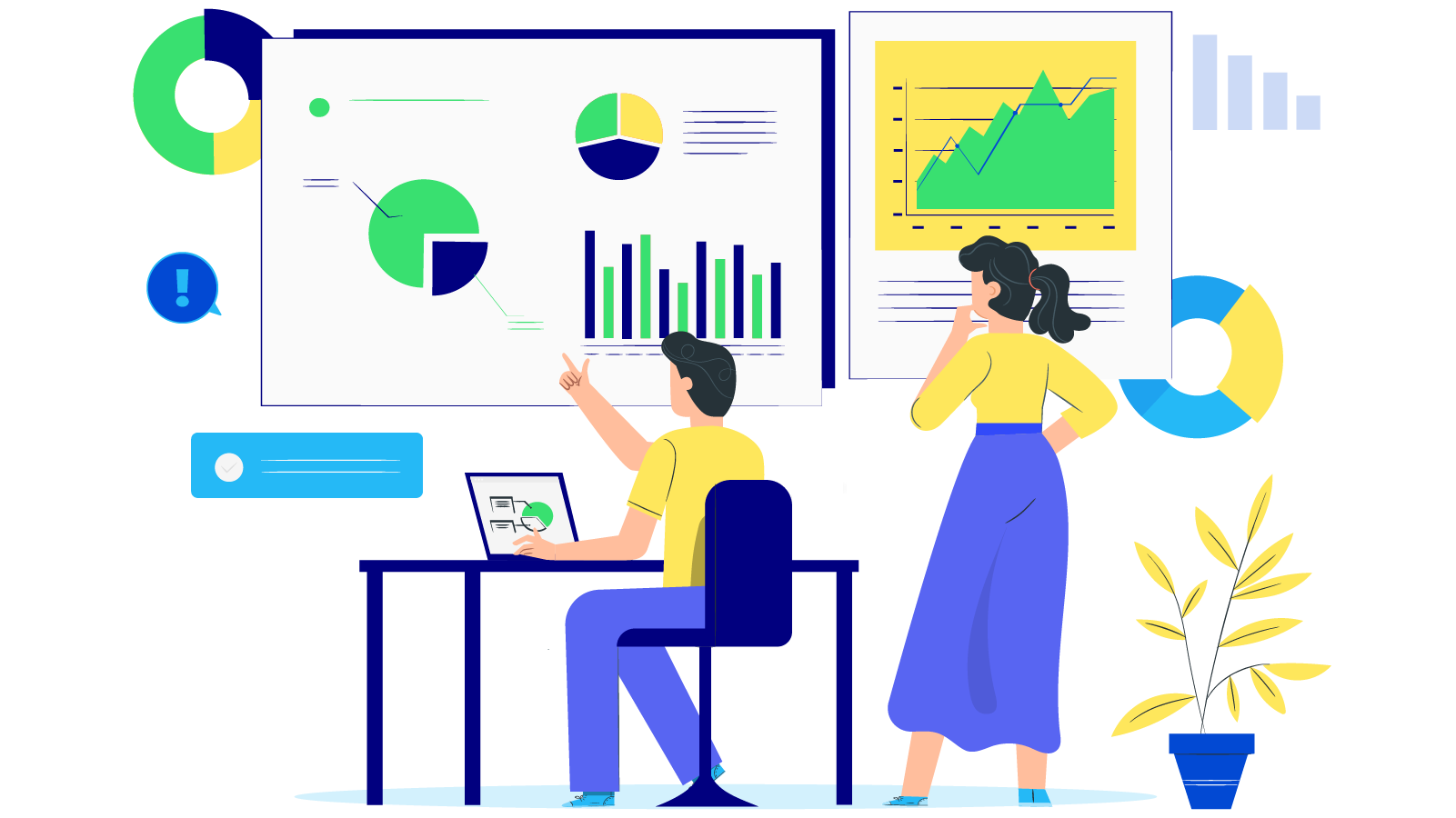 New Posts



Subscribe
Stay in the know
Get special offers on the latest news from Mageplaza.
Earn $10 in reward now!