What is a Sales Engineer? How to Become a Sales Engineer
The Most Popular Extension Builder for

Magento 2
With a big catalog of 224+ extensions for your online store
Have you ever had a thought that all sales jobs are the same? If yes, think again. Sales jobs can vary greatly depending on the types of products and services being sold.
In the fast-paced technology world nowadays, advanced knowledge plays a critical part of the job. Who can fully understand the technical aspects of the products and close the deal for businesses?
A well-trained sales engineer.
So, in this article, we'll spend time getting to know what a sales engineer is, what a sales engineer does, and how to become a sales engineer.
Let's get started!
Table of contents
What is a sales engineer?
First of all, sales engineering is a hybrid of sales and engineering, which exists in commercial and industrial markets. Purchasing decisions in these markets are made differently from those in other consumer contexts; they're based more on technical information and rational analysis and less on fashion, style, or impulse.
A sales engineer, therefore, is both a salesperson that understands and can apply engineering knowledge and an engineer that understands how to sell technical systems. Sometimes they're called "systems engineers," "field consultants," or "pre-sales support." They not only sell but also provide advice and support.
A sales engineer's role is typically found in B2B settings, where they sell complex products to other businesses. In the US, sales engineers often work a full-time schedule, and their average salary is $79,808 per annual.
What does a sales engineer actually do?
Sales engineers often bridge the gap between sales functions and product development. They must be able to apply their technical knowledge to help sales reps persuade prospects to choose their products.
Depending on the nature of sales at each company, sales engineers can spend a lot of time traveling to meet their customers, and their hours can vary depending on the needs of their customers.
On a typical workday, a sales engineer can expect to:
Collaborate with sales teams to know customer requirements, respond to RFPs (Request for Proposals), prepare custom quotes, statements of work or pricing when needed
Consult with customers and engineers to assess equipment needs and system requirements
Plan and modify product configuration to meet customer needs
Prepare and deliver technical presentations to explain products or services to customers
Arrange for different demonstrations or trial installations of equipment
Create sales contracts for products or services
Read more:
Sales engineer requirements
Education
Some industries typically require a bachelor's degree in a related discipline such as engineering or science, but other sales engineers only need to pursue a two-year degree. However, a worker without a degree, but with previous sales experience, as well as technical training or experience, may become a sales engineer. It will depend much on each company's recruiting requirements.
Training
Sales engineers require comprehensive training and experience with products or services they support. Some examples include operating and maintaining technical systems, programming automated machinery, and evaluating hardware and networking needs for computer systems. Besides, sales engineers undergo extensive on-the-job training courses to gain a thorough knowledge of their company's products and services.
Certifications
Certifications illustrate the education level and experience you've obtained as a sales professional. Though currently there are no available certifications specifically for sales engineers, many people may benefit from general sales certifications, because sales, as a practice, is standard across many industries. Some examples of sales certifications include:
Certified Professional Sales Person (CPSP). This certification is offered by the National Association of Sales Professionals (NASP), which consists of a six-week online program teaching modern sales strategy, as well as behavioral training for lasting success.
Participants learn how to integrate the emotional and social needs of buyers and guide them through the buying process. The course is best suited for CEO's, business owners, sales executives, sales professionals, and other people interested in starting a career in sales. This certification can be achieved by enrolling and completing the program with the NASP.
Certified Professional Salesperson (SCPS). This certification is offered by Sales & Marketing Executives International, Inc. (SMEI), which is a desirable designation for sales professionals. The course approaches sales with a "Partnering to Create Value" theme aimed to convey that all successful sales transactions should create value for both salespeople and buyers.
This online and self-guided course provides a thorough understanding of sales, including how to discover customers' needs, design value propositions to meet those needs, and negotiate them to buy. To achieve this certification, apply for and complete the course offered by SMEI, and complete the exam with a passing score within one year of your application date.
Skills
Sales engineers need strong technical skills for products or services they support, as well as strong soft skills to connect with people. By having these skills, they can close a deal that creates value for both the company and the customer.
To be specific, here are some skills need for a sales engineer to be successful:
Technical. Of course, this skill includes in-depth industry knowledge and technical expertise for installing and supporting the product and service sales. For example, if a sales engineer works for a B2B software company and supports a prospect who doesn't have a technical background, he needs to understand and explain the functionality of the software.

Logic and reasoning. This skill involves applying general knowledge to a specific context to produce meaningful conclusions. It requires sales engineers to understand each customer's needs and design an appropriate solution to meet those needs.

Interpersonal. This skill requires to develop strong relationships with customers to create customer satisfaction and loyalty. Sales engineers use this skill to build and support their customer base throughout their professional relationships.

Persuasion. This requires the ability to influence others' minds and behaviors by communicating the value and benefit of the products/ services. It involves careful listening and responding to customers' concerns to alleviate those concerns and promote the sale. Sales engineers apply this skill to negotiate deals that are mutually beneficial for the company and customers.

Social perceptiveness. This involves the awareness of the others' reactions and the ability to understand why they react like that. This skill is essential for sales engineers to accurately interpret customers' response to the sales strategy and adjust the approach to meet their needs. It is also vital for guiding customers through the buying and implementation process.
How to become a sales engineer
After the fundamental information of the sales engineer job, do you feel interested and excited about becoming a professional sales engineer?
In this section, we will compile the most common steps for you to pursue your career as a sales engineer.
1. Choose an industry
For sales engineers, there is no one-size-fits-all track for landing a role. Examples may include construction, manufacturing, science, or information technology.
So, research sales engineer positions and decide which industry interests you the most. This may also contain a specialty within the industry, including architectural design, automated machinery for automobile manufacturing, laboratory equipment, computer hardware equipment, or computer software systems.
2. Pursue an education
As we state above, many sales engineers have a bachelor's degree in computer science, engineering, or other related technical fields of study. Some sales engineers also have educational backgrounds on business or science and undergo technical training on the job.
Depending on your chosen industry, pursue a degree in relevant discipline. Conduct research on your industry's education requirements and pursue an education to build your knowledge in the field and meet the education requirements.
3. Earn professional certifications
Professional certifications provide in-depth knowledge of psychology and sales strategy. They also distinguish you as a committed sales professional.
4. Gain relevant work experience
Search for job opportunities in your chosen industry to gain experience working with the products or services you would like to sell. This will help you gain profound knowledge about the product/ service and build credibility as a salesperson.
In addition, gain experience in general sales to learn and develop your own personal sales strategy. It will help you decide whether a career as a sales engineer is the right piece of your life.
5. Prepare your resume
An effective resume can give you excellent job opportunities as a sales engineer. You should include your highest level of education, technical, other relevant certifications, and previous working experience on your resume.
Your work experience section should include:
The company and organization's name
The period you worked there
A summary of your responsibilities, contributions, and achievements.
6. Apply to sales engineer positions
After achieving the required education, certifications, and experience, you need to review the current job market for your intended industry and geographical location. Choose positions that you are qualified for based on required years of experience, as well as level and type of education. These pieces of information are often mentioned clearly in job descriptions (JDs) of companies and organizations.
This step makes sure you optimize your job search and increase the likelihood that employers contact you for an interview. Use the resume you have crafted and a cover letter that summarizes your suitability for that specific role and company.
Related posts:
The bottom line
Being a sales engineer is an appealing thing, especially when you're tech-savvy and good at communicating with others. Additionally, the advanced engineering and technology industry are developing at a rapid pace, which means a lot of opportunities are waiting for you.
Do you think becoming a sales engineer is interesting? What do you think about this job? You can share your opinions with us in the comment section below!

Marketing Manager of Mageplaza. Summer is attracted by new things. She loves writing, travelling and photography. Perceives herself as a part-time gymmer and a full-time dream chaser.
Website Support
& Maintenance Services
Make sure your store is not only in good shape but also thriving with a professional team yet at an affordable price.
Get Started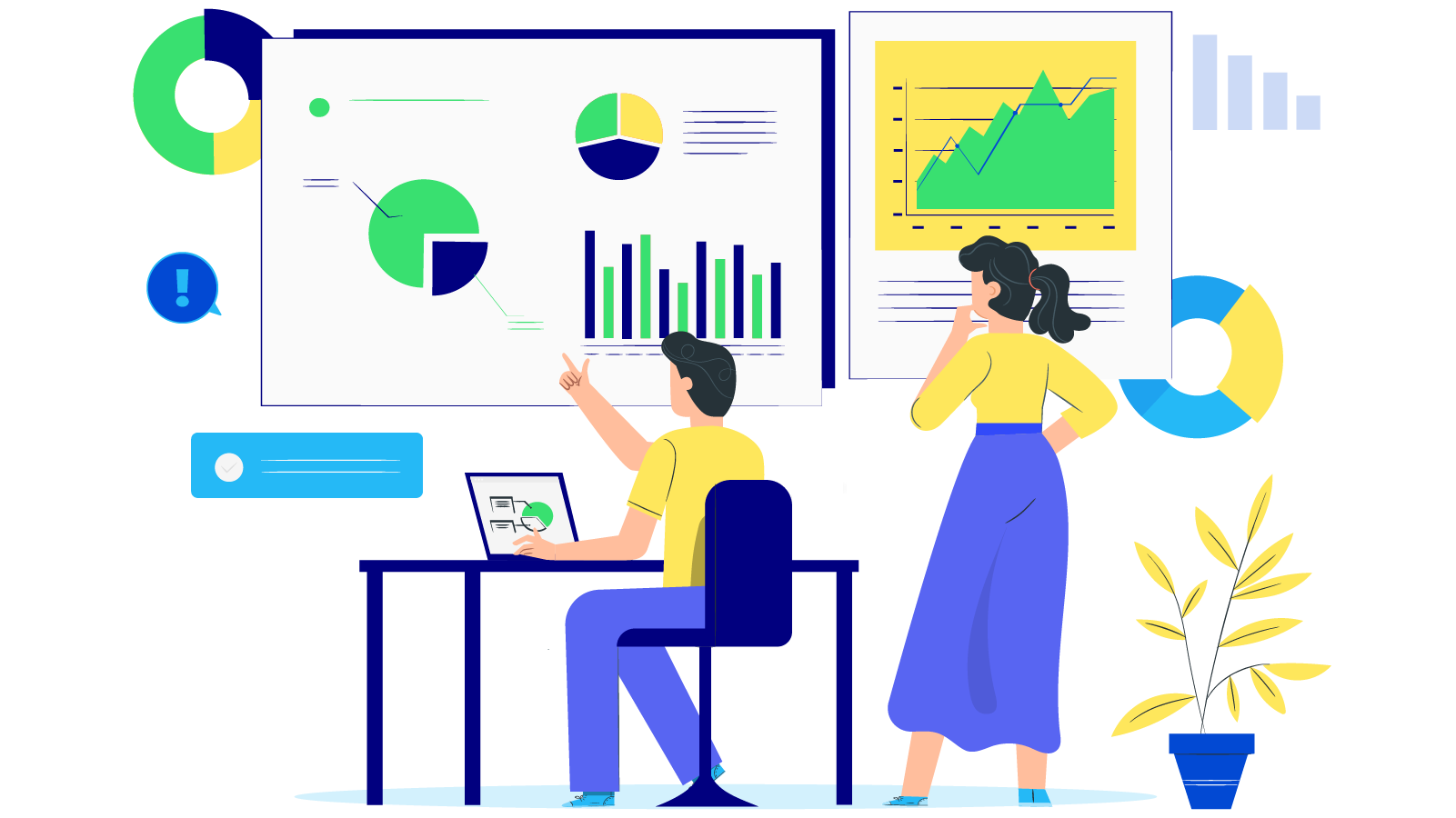 New Posts



Subscribe
Stay in the know
Get special offers on the latest news from Mageplaza.
Earn $10 in reward now!