Magento 2 Top B2B Extensions
Magento 2 Top B2B Extensions in 2021
The Best 12 Magento 2 Top B2B Extensions extensions from hundreds of the Top B2B Extensions extensions in the market as derived from Mageplaza Ranking which is using Mageplaza scores, rating reviews, search results, social metrics. The bellow extensions were picked manually by Mageplaza experts, if your Top B2B Extensions does not include in the list, feel free to contact us. The best Top B2B Extensions list is ranked and result in 2021, the price from $119 to $499. Find more Magento 2 extensions here.
Here is a list of Best Top B2B Extensions for Magento 2:
Magento Vendor
Name
Highlight features
Description
Price
Actions

mageplaza

Better Change Qty by Mageplaza

Suggest quantity dropdown displaying appealing discount prices
Customize the steps of product quantity
All categories and product attributes are compatible with the extension
Purchasers are free to fill preferred quantities in the box
Enable/Disable hiding Tier Price Notice of Magento Default
Work well with Mageplaza Quick View and Ajax Cart extensions

Mageplaza Better Change Qty for Magento 2 is a smart way to attract consumers to choose favoured product quantities including appealing discounts. Hence, customer experience and satisfaction are all improved, obtaining more conversion rates as well as profits for online stores.

mageplaza

Call For Price by Mageplaza

Allow replacing Add to cart button with multiple options
Enable setting a specific Call for Price action to specific products or categories
Flexibly set the visibility for store view and customer group
Support advanced Call for Price Report
Allow admin to manage all information of customers' requests

Magento 2 Ask for Price assists online shop owners to manage the product price displaying. This added module for Magento 2 is useful to specific purposes that drive buyers to contact to store as well as hide product prices effectively.

mageplaza

Quick Order by Mageplaza

Customers can search for products instantly by using the products' names or SKUs
Add products to cart in bulk directly or through a CSV file
Select numerous products with different attributes by duplicate a row
Freely customize the extension's design to suit the store's theme
Allows customers to buy various products at once with a few clicks

Magento 2 Quick Order extension by Mageplaza is an excellent extension for e-commerce B2B stores. This extension has several great features which could help your wholesales customers check out quickly and conveniently. To be more specific, a large number of products can be searched in a blink of an eye by using SKUs or uploading a CSV file. Besides, customers can add numerous products to their cart with only a few clicks. Consequently, it improves the efficiency and accuracy in the bulk order placement process, which would reduce the cart abandonment and increase your sales significantly.

Top B2B Extensions by

Allow customizing the rounding of the price and applying the mass price adjustments
Attributes, custom options, and images can be copied and spread easily
Delete multiple products fastly
Releate products to create up-sell and cross-sell
Edit the actions menu and display the necessary options

Mass Product Actions by Amasty is an extension which helps you increase the efficiency when managing the catalog. Instead of spending hours updating the product catalog, you can finish it in a couple of clicks only by selecting products and choosing the method to spread the modification to all the items. Besides, you can also change the prices, manage the attribute sets and categories, spread images, custom options, and related products. In addition, bulk modifications can be applied to multiple products. And you can tweak the actions menu to display only required actions.

boostmyshop

Top B2B Extensions by Boostmyshop

Give you information about the product like available stock, customer orders for out-of-stock products and alerts about stock minimums
Import orders by multi-currency manage and integration of import duties
Match your products with one or several providers at the same time
Send an order's copy in PDF form to your provider through email with one click
Identify delivery errors, incorrect quantities and incorrect product references immediately

Procurement Management by BoostmyShop is an extension which allows you to integrate your product list with Magento 2. With this extension, you can match a catalog of products with a provider or match one product with various providers. It can help you compare the prices and availability of several different providers instantly. Besides, this extension gives signal whenever your stock has reached a significant minimum or even when a customer has made the order for an out-of-stock product. By using this feature, you can minimize a significant profit loss.

bsscommerce

Top B2B Extensions by Bsscommerce

Complete the keywords automatically when customers typing on the search box
Select and show popups which match the product suggested result
Add various products to the cart at the same time
Improve the order speed with CSV import function
Apply fast order for the specific customer groups which are chosen

Magento 2 Wholesale Fast Order by BSS Commerce is a useful extension for B2B business. It allows customers to purchase a large number of products at the same time which can save their shopping time significantly. On top of that, customers are no longer have to visit product pages one after another to add those products to their cart. Instead, they could buy all the products in an order form. As a result, it makes the ordering process becomes simple and easy which could encourage customers to make more purchases.

bsscommerce

Top B2B Extensions by Bsscommerce

Improve the ordering's speed by show all children products in a table
Display product's information like the availability, SKU, unit price, quantity and subtotal
Add multiple products to cart at once
Display the price range of the configurable products
Calculate the total amount automatically

Configurable Product Grid Table View by BBSCommerce is an extension which allows displaying the associated products and all of its information such as product availability, SKU, unit price, quantity and subtotal in a table. It, as a result, can lead to a significant increase in the shopping experience of wholesale customers. Besides, customers can add products in bulk to their cart just after a single click and also the total quantity, the total price will be calculated automatically, which is really convenient for wholesalers.

creativeminds

Top B2B Extensions by Creativeminds

Allow a Magento customer account to have multiple user accounts
Help B2B businesses to grant limited access sub logins
The account owner can add/ edit/ remove user accounts at any time
Giving limited access to additional users to ensure the store security
The Master account can make sure that sub-account can not add or change the shipping address

Multi User Account by CreativeMinds is a useful extension for shop owners who are looking for a way to create multiple user and sub-accounts under one master account. These accounts have different user permissions. Using this extension, you can create employee accounts with company logins. As a result, a subaccount user can gain approval to make a purchase faster. With B2B stores, once they have created multiple user accounts, the companies can control user roles, and also limit the access and abilities of sub-user.

bsscommerce

Top B2B Extensions by Bsscommerce

Allow using the checkbox, quantity box, and selected icon to add products to cart in bulk
Provide Add all to cart button which can support bulk ordering
Display a popup includes product details with checkout link and buttons
Allow admin to apply the module for a specific customer group
The button and pop-up's design and content are highly customizable

Add Multiple Products To Cart is another extension developed by BSSCommerce. It provides a workable solution to simplify the purchase process for B2B businesses and wholesale customers. More specifically, it allows customers to add various products to their cart at the same time without having to visit too many product pages. Besides, it shows the pop-up which includes the products details such as images, prices, or checkout link, which reminds customers about the products that they have added to the cart. As a result, it would help reduce the cart abandonment of your store and increase the revenue considerably.

magedelight

Top B2B Extensions by Magedelight

Apply individual product price discounts for different customers
Display offer page in frontend includes all products which have special prices
Allow setting fixed price or tier price for each customer
Import/ export special discounts for selected products and categories for each customer
Set the global discount percentage for all product catalogs

Price Per Customer by MageDelight is an extension which allows you to apply different special prices for different customers to reward them for their loyalty. Besides offering individual prices, you can also provide all your customers a discounted price for a selected product category. Moreover, admin can add tier price for wholesalers who buy products in bulk, which could encourage your customers to make more large quantity purchases from your store to gain special prices.

webkul

Top B2B Extensions by Webkul

Increase the order speed by using SKU search or product name
Provide dashboard which showed various metrics
Send email notifications to admin, supplier, and customers
Display products section on the supplier microsite
Support various Marketplace Add-ons

Magento 2 B2B Marketplace by Webkul is an extension which will help convert your store into B2B Marketplaces such as Alibaba Indiamart, or ThomasNet. By using this extension, you can create an online platform where business buyers and suppliers around the world can connect and do business transactions with each other. B2B Marketplace extension has various features for B2B commerce such as Separate Supplier Microsite, Request Quotations, Quick Order, Contact Supplier, Supplier Reviews, etc.

bsscommerce

Top B2B Extensions by Bsscommerce

Allow multi-users to utilize a shared Company Account and take actions based on their roles and permissions
Setup Custom Prices and assign them to the right customers/ customer groups
Collect more valuable customer information with a unique B2B Registration Form
Facilitate Quick Ordering to fasten purchasing process
Streamline the pricing negotiation with the Request for Quote ability
Enable purchase orders (PO) as a payment method for B2B customers

The BSS B2B Package is an all-in-one solution that covers every step of a typical corporate customer flow ranging from the first approach, product inspection, dealing, order placement process, to the post-purchase stage. BSS Commerce has included in Magento 2 B2B Extension Package must-have features for sustainable B2B development.
These 12 Top B2B Extensions are ranked based on following criterias:
Rating review on Magento Connect, Magento Marketplace and vendor's website.
The price, features.
The vendor's reputation and Search Engine Ranking.
Social media metrix such as Facebook, Twiiter, Google+.
Mageplaza team and expert review.
Top 12 Top B2B Extensions Vendors
Thank to every vendor that has made this Top 12 Top B2B Extensions list! This is the most comprehensive list of best Top B2B Extensions on the internet and we are honoured to have you as part of this!
We would like to give the best commendation for all of vendors who have done the number one of Top B2B Extensions brief! It is appreciated to be the most awesome and exhaustive result from searching on Google. We are pretty proud of your appearance of this task. Many thanks for your benefaction to our lives!
If you want to add or remove an item in the Top B2B Extensions list, feel free to submit your extension at Submit form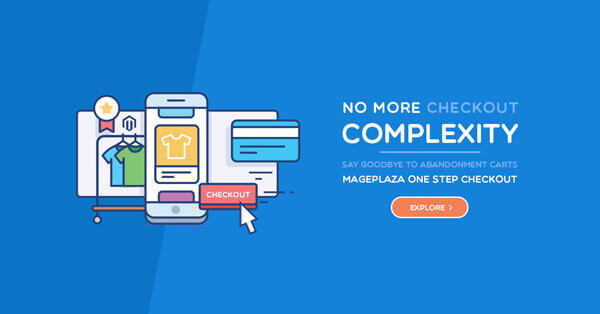 Comments for Top B2B Extensions
---
---