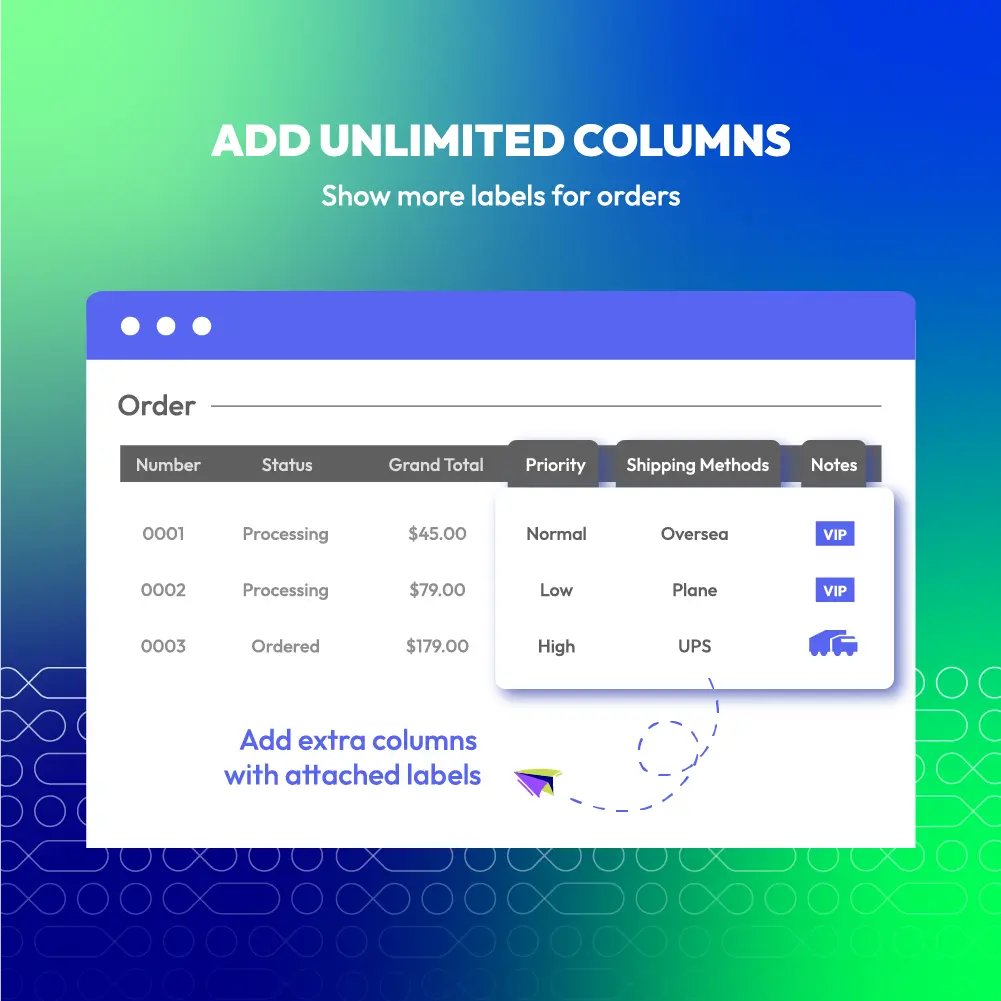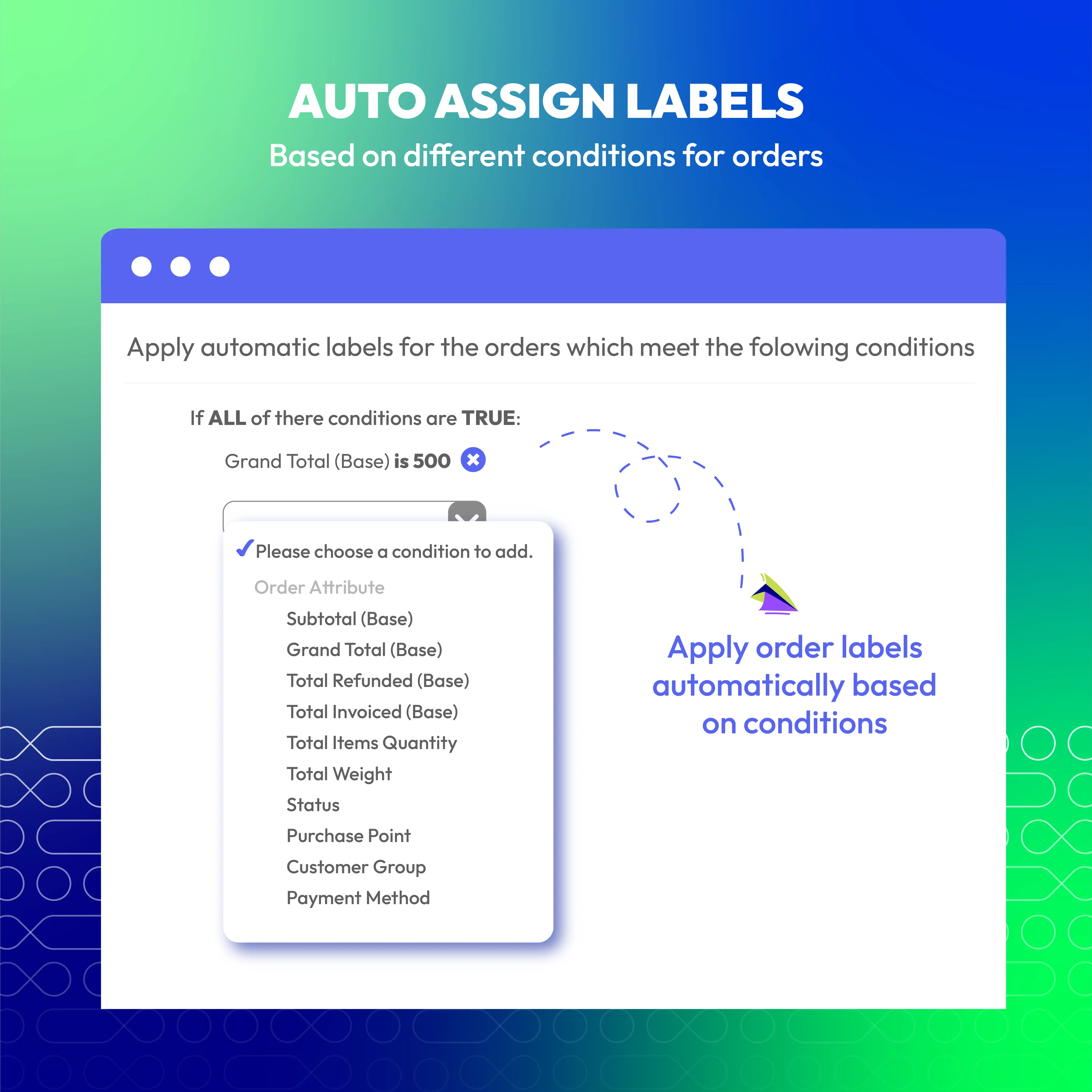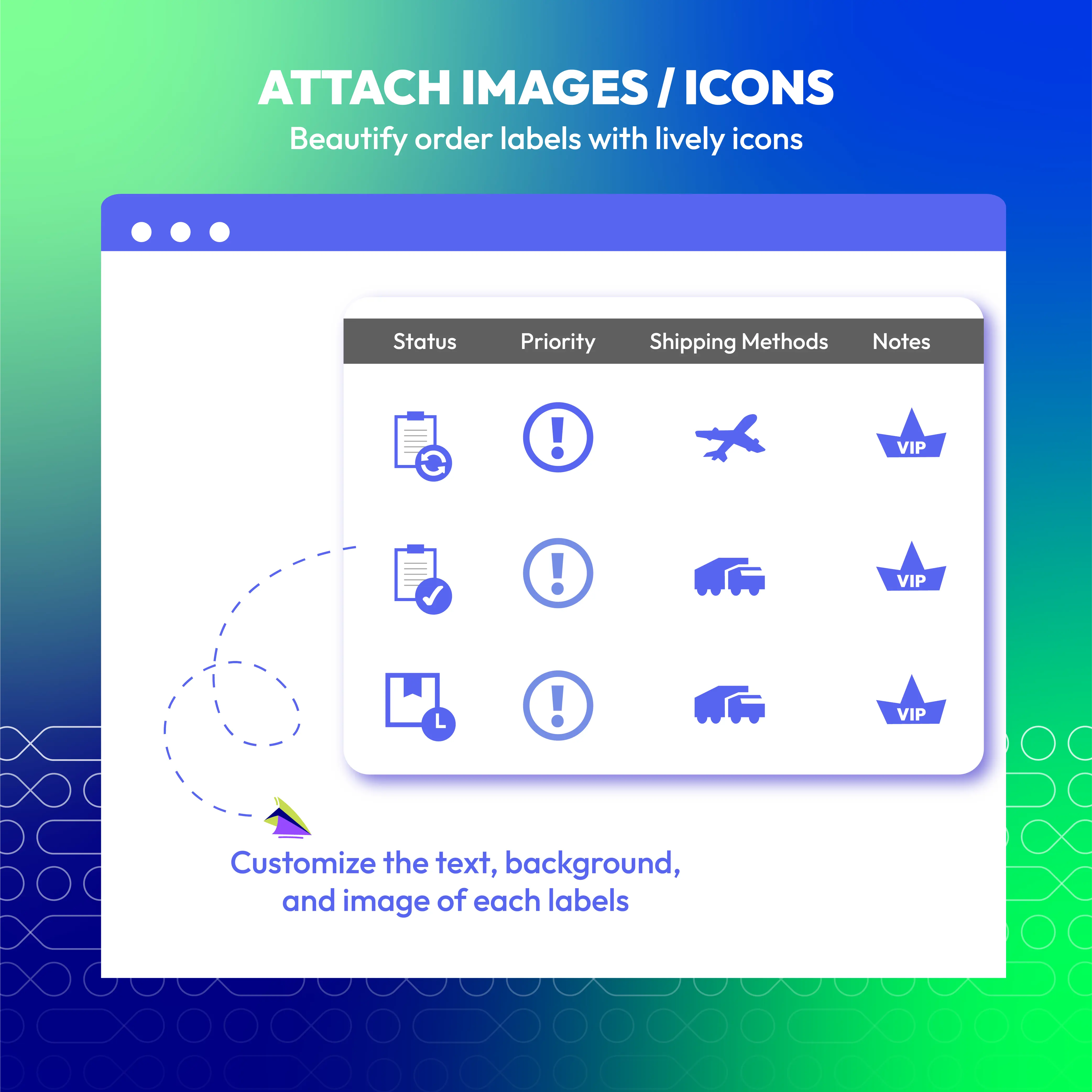 60-day Money Back
Frequent Update
365-day Support
Magento 2 Order Labels extension
v4.0.4
Magento 2 Order Labels extension allows adding extra columns, then auto-assigning labels with colorful images or any icons to orders at the backend order grid. Order Labels helps to clarify the orders recorded at the admin backend with better information and illustration.
Need API/GraphQL for Magento 2 Order Labels? Chat now

CE/EE/B2B/Cloud/ Adobe Commerce 2.2.x, 2.3.x, 2.4.x
Chat now
Problems
With the configuration of Magento 2 Default, admins are not allowed to create more column to fill in other information of orders at the order grid. The store lacks space to add more necessary information at order grid. When stores have many orders and collect various order specifications, they would like to show it out to the order grid to quickly view and notice.
With Magento 2 Default, notes, flags, or any images are unable to add. The content of each available column is not able to modify with icons. The store can also miss the important/urgent orders due to not having any special remarks. Another issue is that when stores have a lot of orders, it is demanding to give priority levels for processing. This requires some extra noting tools to highlight and remarks to manage the important or urgent orders well.
Solutions
Add unlimited columns to include order information
Add remarks to orders to highlight easily
Enhance working experience of store admins
Extra columns can be added easily
Use colorful text, any icons
Take note and beautify order grid
Pricing

Choose your suitable edition
Standard
Crafted for a great webstore start
$
69
($99)
first year
Supports for Magento 2 Community Edition
Enterprise
Great for an enterprise solution
$
269
($299)
first year
Supports for Magento 2 Enterprise Edition
Highest priority support
There is not any limitation to the quantity of extra columns. You can freely create new columns at the admin backend.
Yes, definitely. At the Order Labels configuration, you create a new label, select display type including Image and upload any image you want.
Please go to Stories > Order Status, select any status and upload the image you want.
Firstly, you have to set the auto-assign conditions such as total, shipping info and so on. Secondly, go to General Configuration and click the Run button to activate.
No. It is the one-time payment and no hidden cost.
Wonderful plugin
Only needs a glance to know the order status now. Wonderful plugin and great support.
GREAT SERVICE
As always - The support service is so fast and professional. We are always a Mageplaza fan. Thank you!
Worthy
Extra collums and lively designed icons are what makes this extension worthy. I really love this. And I think everyone will agree with me once they use it. Thank you.
Vincent Grant
-
Verified Purchase
Exciting
Good job team! The order labels make everything exciting and engaging, reduce time spent on reading in details. It's easy to understand and the guide is straightforward.
Gibson
-
Verified Purchase
Amazing labels
Order labels help me manage orders better. I do not have to spend as much time as before reading order status thanks to these amazing labels. At first, I don't think I really need it, but now I cannot do without it.
Remy Scott
-
Verified Purchase
Want to do extension customization?
Custom request
Let us know your requirements
v4.0.4 (Magento v2.4.x)

31 August 2023

Update use color picker jQuery
Fix bug eqp
v4.0.3 (Magento v2.4.x)

23 June 2023

Compatible with Magento v2.4.6
Fixed some minor bugs
v1.0.6 (Magento v2.3.x)

28 December 2021

Compatible with Magento v2.3.7
Fixed minor bugs
v4.0.2 (Magento v2.4.x)

28 December 2021
v4.0.1 (Magento v2.4.x)

06 June 2021

Compatible with Magento v2.4.2
Fix minor bugs
v1.0.5 (Magento v2.3.x)

06 June 2021
v4.0.0 (Magento v2.4.x)

18 February 2021
v1.0.4 (Magento v2.3.x)

18 February 2021
v1.0.3 (Magento v2.3.x)

17 August 2020

Compatible with Magento v2.3.5
v1.0.2 (Magento v2.3.x)

14 July 2020

Fixed grid filter error with multiple labels
v1.0.1 (Magento v2.3.x)

28 May 2020

Compatible with Magento 2.3.3
Fixed auto assign label error
Improved code style & performance
Fixed minor bugs
v1.0.0 (Magento v2.3.x)

31 May 2019

Initial Release
General Configuration
Enable/ Disable Order Labels extension

From the backend, stores admins can select Yes to turn on the extension. If they want to disallow this extension, they can easily select No.

Add new columns and names

With the support of Order Labels, store admins are able to add unlimited columns and names.

llow/ Disallow removing manually-added labels when using auto-assign conditions

Admins can chose to skip manually-added order labels or not when applying auto-assign conditions.

Click "Run" to activate the auto-assign conditions to set labels automatically.

One of the most striking features of Order Labels extension is auto-assign labels for orders based on different conditions.
Configure Order Labels
Create name for new order labels

Order Labels extension allows store admin to create a name for new order labels.

Enable/ Disable the order labels

It is easy for store admins to allow/ disallow the order labels by selecting Yes/ No option in the backend.

Select the columns which include new order labels

Magento 2 Order Labels support the admins to choose the column to include the order with ease.

Set the display order for each label

By entering the number in the Sort Order field at the backend, admins can easily set the display priority for the label.

Set the display type for the label: Image or/and text

There are many display types of the label, including Image Only, Text Only, Image And Text, and Text And Image. From which, admins can easily select the display type for the label.

Upload the image for the label

With Order Labels module, the label of each order can be more eye-catching with uploaded images.

Enable/ Disable auto-assign labels

At the Auto-Assign Labels configuration, store admins can select Yes/ No option to allow/ disallow auto-assigning labels.

Set the auto-assign conditions based on order attributes

Interestingly, store admins can apply automatic labels for the orders which meet the particular conditions from order attributes.

Add labels for order status at the Order Status grid

Order Labels extension allows admins to add many labels working as notes/ remarks for orders. Hence, online store owners can conveniently save and view the essential information of orders.

Compatible with other extensions: Order Grid, Product Labels, Order Attributes, Same Order Number,
Why choose Mageplaza Magento 2 Order Labels
Mageplaza provides consistent and customer-centric extensions for your Magento 2 store.
We don't sell products for one time. We provide lifetime solutions which help our customers thrive with their businesses.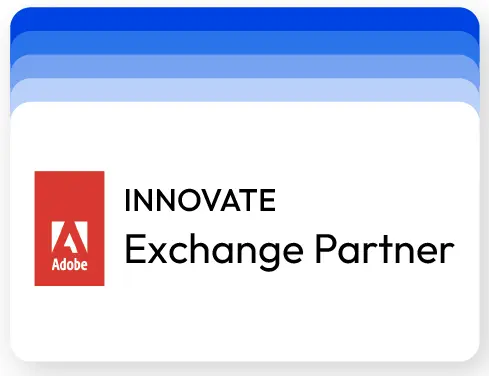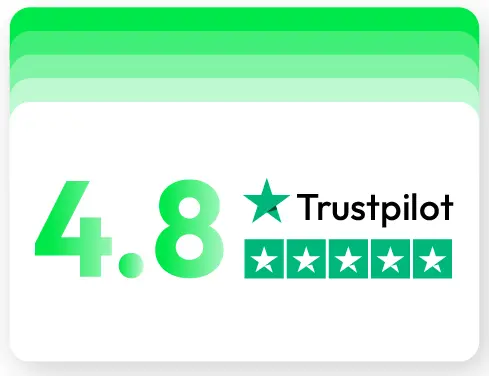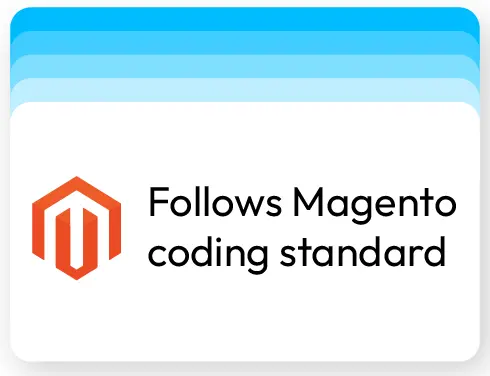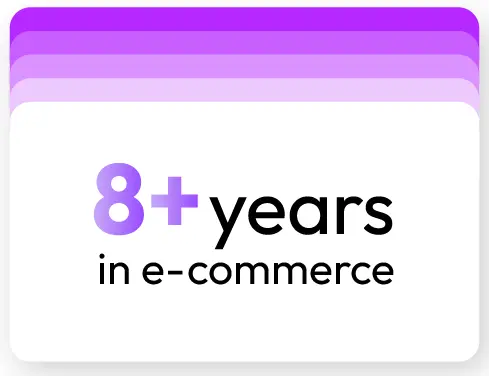 60-day Money Back
Extensive 60-day money-back period. You love it or get a full refund no questions asked.
Extensive Support Timeframe
Mageplaza provides support 16 hrs/day, 5.5 days/week to guarantee the seamless operation of our extensions on your store.
Install via Composer
Simple installation via composer helps you save time and eliminates technical issues during future updates.
Frequent Updates
Intensive update roadmaps ensure great performance, bug-free, highly compatible, and innovative extensions.