Mageplaza Affiliate - 5 Case Studies on Actual Magento 2 Stores
Mageplaza Affiliate - 5 Case Studies on Actual Magento 2 Stores
Affiliate marketing can be simply put as a marketing method when a third party refers a brand or a product to potential customers in exchange of a commission offered by the brand. Creating a successful affiliate campaign brings you more customers, more sales, as well as higher search engine rankings, all with low-cost advertisements. In fact, 80% of survey respondents claimed that they ran affiliate marketing programs Rakuten Advertising).
If you haven't considered this marketing method for your store, start right away so you do not fall behind your competitors. If you are running one but want to optimize it and stand out from the crowd, then Mageplaza Affiliate extension is your opportunity. Now, let's dig in how Magento 2 stores are doing with their affiliate programs.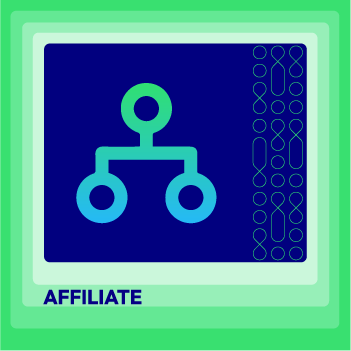 Affiliate Extension for Magento 2
Effective and trending marketing tool to promote stores via a network of affiliate partners
Check it out!
Table of Contents
Affiliate marketing facts that you need to know
What's happening in e-commerce affiliate marketing?
Obviously, advertising through affiliate recommendations is becoming more and more popular, and online stores are having their own ways to apply this in their business. Let's find out through the following case studies.
Learn more about Affiliate Marketing
Real-life Affiliate Marketing programs of Magento 2 stores
Case study 1: Uplifters - Affiliate program with sounding titles
Uplifties is a brand that specializes in selling sports bras for new moms to bring them comfort during daily activities and newborn feeding.
Uplifties calls its affiliates as 'Ambassadors', which can generate a stronger bond between the brand and customers. To access the Affiliate program, you need to log in your account and find the 'My Affiliate' section in the left column.
After logging in the account, shoppers can sign up to be an affiliate by going to the 'Signup Affiliate' page. Here they can find the Affiliate Information, if they are referred by others, they can fill in the email or code. Below it there is a full Terms and Conditions section and a Checkbox to verify their agreement. Then, they only need to hit the 'Create an account' button, and everything will be settled.
Case study 2: Health Journeys: Affiliate Programs across different platforms
Health Journeys is the creation with view to supporting and improving the power of mind to heal quickly and change positively via guided imagery audio tapes. Until now, it has produced about 90 titles, appeared in 90 countries and more than 3000 hospitals and health practitioners. Not only does it stop at creating audios, but there also are other products such as books, candles, or other home essentials that assist the healing process.
Mageplaza Affiliate Professional version allows Health Journeys to run a program with multiple tiers. As you can see from the below image, there are 2 tiers: General and Professional with different commission levels.
As stated in their information page, affiliates can refer new customers through many platforms such as social media, emails, blogs, or texts. Not only does this bring more options for the affiliates, but it also expands the reach to potential customers.
Read more about 8+ Best Affiliate strategies
Case study 3: Jade Bloom takes advantage of Multiple Commission Tiers
Jade Bloom believes that maintaining health by using natural solutions from plants and soil can prevent prescription drugs usage, except in necessary circumstances. Its products range from essential oils to natural products for skin, hair, or oral care.
The brand launches the affiliate campaign in which 4 commission tiers are applied. Each tier's commission policy is well explained in the 'My Affiliate' page. The benefit will be calculated based on the percentage amount of the order value.
Besides, to withdraw, customers are required to have gained at least $25 in commission and have at least purchased once. By using Mageplaza Affiliate Ultimate version, Jade Bloom can easily set these rules. This tactic ensures that the store does not have to process a too small amount of commission.
Case study 4: Crystal Clear Memories - Use of Ultimate Affiliate extension with multiple ways to refer customers
Crystal Clear Memories was founded by Dan in Tampa, Florida. From the start of making acrylic photo frames and selling on Amazon, today he creates engraved crystal product lines to help customers easily show their customized memories. The store's site also gives their buyers the best experience by providing the live preview so that they can see what the product will look like before making a purchase decision.
Customers who want to become a partner can sign in their account, and click onto 'Affiliates' for further information:
The steps are presented short and clearly in the 'Affiliates' page with useful links to read more. Besides the common way of creating the store's account, customers also can become an affiliate by joining the ShareASale affiliate network.
There are various ways for affiliates to share and get commission:
Affiliate link: An URL of your own will be created and any sale from the new customers in the next 90 days will be given to you.
Promo code: When customers use your promo code when shopping on the site, you will receive commission.
SMS Live Preview Code: A unique SMS Live Preview can be used on the SMS Live Preview platform. Shoppers can preview the photo via SMS and click on the given link to make the purchase.
Share Your Creation: The referrer can share his own crystal creation, and once the referred customers click on the shared link, they can purchase that creation with ease.
The brand also configures the minimum balance requirements for withdrawal to be $20.
Case study 5: Indus Valley: Quick Link placement and Email Notifications
With 25 years of experience in the beauty industry, Indus Valley strongly believes in the natural origin usage in skincare products. The company manufactures vegan organic products extracted from nature plants to take care of users' skin, hair, and body. No animal tests are taken, and sales also exclude China, because this country requires brands to test their products on animals.
Indus Valley places its 'My Affiliate' in the common location to be found: the website's footer, in the 'Quick Links' section. In this way, customers can navigate quickly, which improves their experience
Another feature of Mageplaza Affiliate extension is sending email updates to the affiliates. That is why once marketers have created the account, they will receive an email that welcomes and notifies them about basic information of the program. Later, if there is any change in the balance or withdrawal, they will also be updated about it quickly.
Common mistakes to avoid in Affiliate programs
Benefits of using Affiliate extension by Mageplaza
Expand your customer base: Your affiliate partners will introduce you to potential customers that sometimes you cannot target or reach easily
Low-cost advertising: Large spread and effective results with just a small payout, so that you are rest assured that the investment will be worth it
Boost sales: New customers come and make purchase decisions instantly thanks to the power of word-of-mouth marketing
Engage existing customers: Being present in your existing customers' minds by encouraging them to engage with you via sharing
Retain customers: If the affiliates get benefit from introducing your business to others, they tend to stay and become long-term customers
Reduce workload: Necessary rules can be configured automatically with ease. All of the imports and exports processes are made quick and convenient so you do not have to waste time manually updating data.
Track results and make adjustments: The reports will give you more insight into how your affiliate marketers are doing, so you can quickly adjust the rules to enhance the program
Standard vs Pro vs Ultimate: What's suitable for your store?
With the Standard version, you can expect the following amazing features:
Set commission balance and withdrawal requirements
Create Affiliate URLs
Send email updates on balance
Two commision types: based on total or a fixed amount
Deduct commission in case of cancelled or returned orders
Enable withdrawal request
Allow commission on tax and fees
Import and Export data
Of course the Standard version still serves your basic needs, but it has several limitations that you should consider if you want more. Here are exclusive features of the Pro and Ultimate version:
Allow multiple campaigns
Create multiple tiers
Create affiliate banners
Provide reports of Affiliate transactions (Ultimate only)
Create credit charts for Affiliates (Ultimate only)
API Support (Ultimate only)
Final words
Taking advantage of Affiliate marketing is a wonderful tactic for your online business to follow, because it surely brings you more sales with less financial investments and efforts.Mageplaza Affiliate extension gladly assists you in creating such a perfect affiliate program, so that you can manage it with ease and gain better results. We cannot wait to hear your sharing or any related questions, so feel free to contact us.
---
---
Harper is a content creator by day, and a coffee lover by night. She loves exploring the world of content and uses her interesting findings, experiences and passions to give readers what they are looking for. Her ultimate hobby is travelling, which helps her learn and grow.
Subscribe
Stay in the know
Get special offers on the latest news from Mageplaza.
Earn $10 in reward now!