3 Things to Consider When Selling Your eCommerce Business
The Most Popular Extension Builder for

Magento 2
With a big catalog of 224+ extensions for your online store
If nothing else, the coronavirus pandemic has shone a light on the underlying value of eCommerce. Online shopping has never been more popular, and even once the world resumes some semblance of normalcy, indications are that consumer behavior has shifted permanently. It should therefore come as no surprise that the market is now rich with fully-capitalized investors looking to purchase an eCommerce business of their own.
That's good news for you if you're in a position to sell. It means that, with proper planning, you should have no trouble finding a marketplace for your business. This does not, however, mean that you can ignore the key indicators that create value for your business.
Selling any business can be a complicated, involved process. The fact that the eCommerce business you're selling operates primarily online does not entirely change that fact. While online businesses transfer more easily, especially if there is no brick-and-mortar component, there are factors to take into consideration as you prepare to list your business for sale.
Table Content
Know What Makes Your Business Valuable
The most important question you must ask yourself when you're selling is where your business's core value lies. What is it about your eCommerce business that makes it a sound investment for a buyer? Why would someone be interested in buying your company rather than someone else's?
As noted by eCommerce Platforms, a digital resource for eCommerce entrepreneurs, the most valuable eCommerce sites generally have the following characteristics in common:
Diversified traffic, with regular leads being generated from organic search, referrals, social media, and advertising.
At least one to two years old, with well-documented statistics on traffic and year-over year growth.
A strong brand, absent of any major concerns (lawsuits, copyright claims, low barriers to entry, etc.).
A large volume of repeat customers.
Stable revenue, or revenue with high growth potential.
A diverse product portfolio, with no hero SKUs.
Low logistical requirements, with a proven order fulfillment process.
No unnecessary operational expenditures.
Part of a niche or industry with high consumer interest.
High profit margins.
Established relationships with suppliers and vendors.
High engagement via social media and/or mailing lists.
Beyond the above, there must also be something unique about your brand. Something that makes it valuable to your customers. Something you do better than all of your competitors, better, perhaps, than anyone else on the market. A good value proposition gives you an advantage over your rivals and is often what the prospects use to evaluate you.
Understand this unique selling point. Attractive numbers are all well and good, but the best businesses offer more than good margins. They offer a trusted brand, a unique experience, and, by association, a dedicated audience.
In short, they stand out. You're going to have considerably less success selling a generic eCommerce business than you are a well-designed, fully conceptualized brand. As for what defines such a brand?
There are a few things.
Your core narrative. What does your brand value? Why was it founded, and what ideals serve as guiding pillars for business decisions?
Your unique value proposition. What innovations, additions, or tweaks do your products have that your competitors are lacking?
Your marketing and social presence. A good brand has a strong personality, one which ties into its core narrative and is evident across all its marketing materials, from social media through to paid advertising.
Quality products and services. A good eCommerce business has a large audience and high sales volume. The best eCommerce businesses also have these but offer excellent products as well.
A strong visual identity. Good brands are recognizable. From colors to imagery, they have a clear visual style to them which is both easily recognizable and memorable.
A long-term strategy. Even if you're planning to sell your eCommerce business, you should have a general roadmap for growth and expansion charted out, as much for your buyer as for yourself.
Make Things as Foolproof as Possible
You likely have a very particular way of doing things where your business is concerned. It is imperative to create standard operating procedures for everything within your organization. It is imperative that anyone purchasing your business from you is able to understand at a glance how everything works.
Whoever purchases from you is likely to have a different way of doing things, and you need to account for that. You need to provide comprehensive documentation on every single facet of your organization. In doing so, pay particular attention to the following.
Get your financials in order. If you haven't already been keeping detailed, clean financial records of your business, it's time to start doing so. It's imperative that a prospective buyer can see, at a glance, a complete record of your business's revenue and expenses. These need to be on an accrual basis, and recorded via actual accounting software — Excel spreadsheets simply will not cut it.
Organize your contracts. Just as you should be keeping comprehensive records of your finances, so too should your prospective buyers be able to view a thorough accounting of all staff, vendor, and supplier contracts managed by your business. It may also be worthwhile to provide buyers with a brief summary of what each contract entails, and with whom each contract is signed.
Streamline your operations. Before you sell, take the time to re-examine and evaluate your eCommerce business's operating procedures across the board, paying particular attention to opportunities for the reduction of cost and complexity. The more your business runs itself, the greater its value to prospective buyers.
Create help documentation. Even once your systems are streamlined, don't assume that using those systems is something anyone could figure out on their own. Draft up a complete set of guidelines on the basics of running your business. The idea is that anyone should be able to pick things up where you left off, regardless of their expertise.
Get your partners involved. Inform your vendors and suppliers of the impending sale, and make sure you provide a complete address book with their contact details to whoever purchases your business from you.
Discuss matters with your employees. A sale, generally speaking, shouldn't be something that comes out of the blue. If your eCommerce business employs any internal staff, communicate with them about the upcoming transition, and how it might impact their role at your business.
As you may have surmised, these things all take time. This is why it's advisable to start preparing your business for selling well in advance of the sale. Depending on how much prep work there is to do, you might need to take as long as a year to get everything in place.
Do Your Research
Finally, you cannot simply make your sale on a whim. Just as you must understand your business's unique selling points, you also need to be aware of the current market conditions. Although COVID-19 has created a somewhat favorable climate for eCommerce in general, this does not mean you can sell at any time whatsoever.
It's important to remember that no matter how favorable the market happens to be, a sale is not guaranteed. There are multiple factors that can impact not only your sale price but whether or not you can sell in the first place. These include, but are not limited to:
The current market season. Is it a slow season for your market, with lower sales and revenue, or are you on the cusp of a seasonal high?
The sales market for your sector. Are there a lot of other sellers in your niche, or do you generally not have to worry a great deal about the competition? What is the typical sales value for a site such as yours?
How and where you'll sell. Is a broker a better match for your particular sales objective, or would an online market be the correct choice? Ideally, what you'll want to do here is create a shortlist of potential markets and sales avenues.
Who you are selling to. Is your eCommerce website in a niche that requires a certain level of specialized knowledge, or is it general enough that most people will be able to grasp the basics of what you do? – Your eCommerce business's demographics. If you haven't already created buyer and audience personas, now is the time to do so. First, this allows prospective investors to gain an understanding of what audience they themselves should be targeting post-purchase. Second, it demonstrates further that you've put thought into your business, and that you've more to offer than strong margins.
Conclusion
It can be complicated and somewhat daunting to sell an eCommerce business.
But it doesn't have to be. Do the necessary legwork beforehand, and you'll make things considerably easier on yourself. Understand what makes your business valuable and unique, know-how and where you'll sell, and take the necessary measures to prepare yourself and your business for the upcoming transition.
The more preparatory work you do, the better. Have a lot of conversations with industry experts, brokerages, and others to see what timing and process will be for the sale of your business.
Author bio: Christopher Moore is the Chief Marketing Officer at Quiet Light, an entrepreneur-led organization that aids in the preparation, marketing, negotiation, and closing on sales and acquisitions of six, seven, and eight-figure online businesses. He has a strong background in nonprofit management and media.
Website Support
& Maintenance Services
Make sure your store is not only in good shape but also thriving with a professional team yet at an affordable price.
Get Started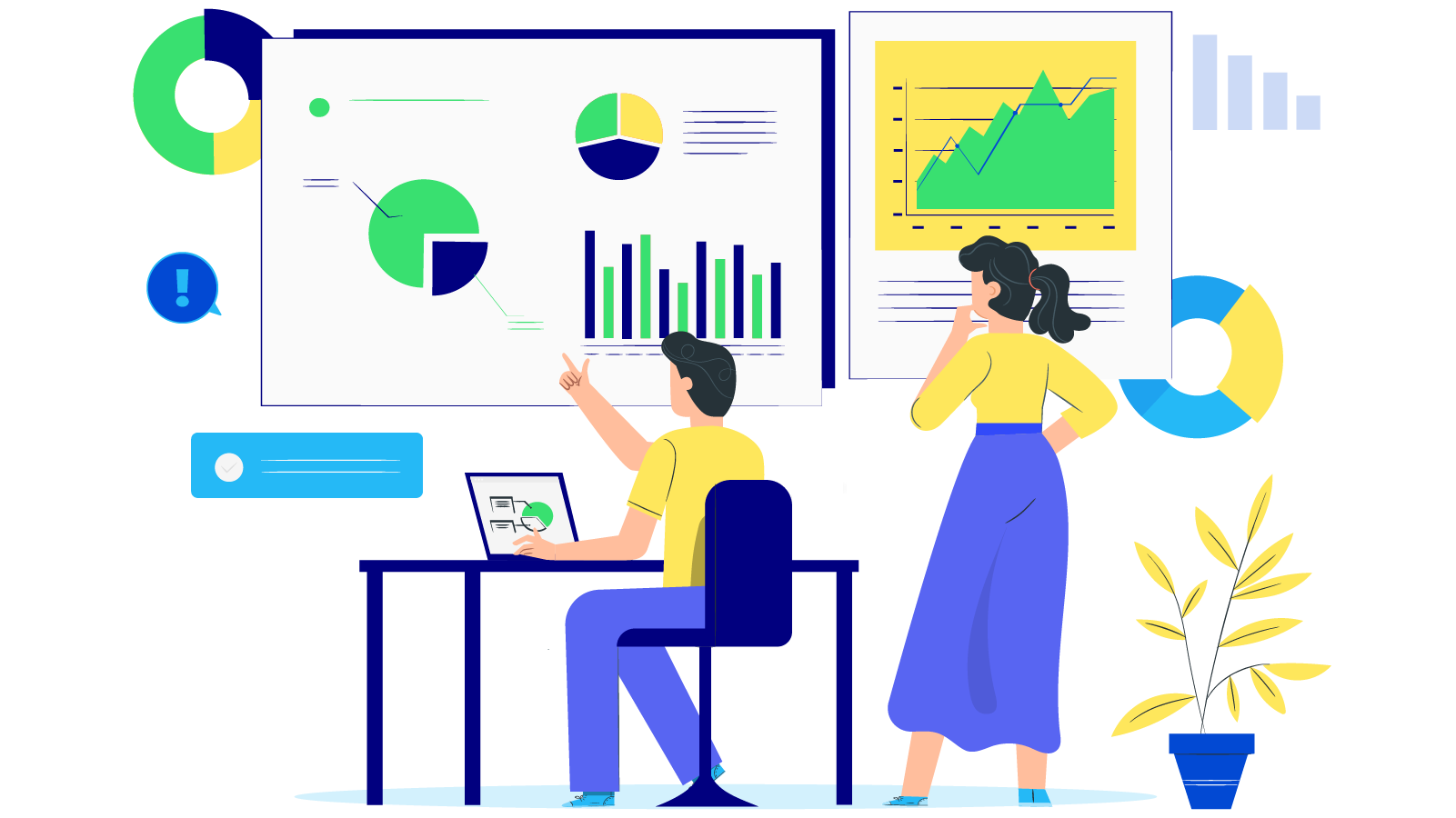 New Posts



Subscribe
Stay in the know
Get special offers on the latest news from Mageplaza.
Earn $10 in reward now!