Infographic - COVID-19 and e-Commerce through statistics: Understand challenges & opportunities
The Most Popular Extension Builder for

Magento 2
With a big catalog of 234+ extensions for your online store
Time to sit down and have a look at the recap on COVID-19 and its impact on many aspects of the world business. You might have seen it has shifted the purchasing behaviors desperately. There are two sides to every coin, you can choose to look at one or both sides of this crisis.
Whether you like it or not, you probably have to stay with it and find the best way to eliminate the damage of this novel virus. Let's talk about the negative and positive impacts of COVID-19 on the e-commerce realm.
Download COVID-19 & e-commmerce statistics PDF
Table of contents
E-commerce businesses' challenges amid COVID-19
Supply chain disruptions
China is the biggest manufacturer of the world, and many Chinese plants and factories have fallen in the past month. By some estimates, the manufacturing capacity of China has decreased by 40%. With many of you having outsourcing suppliers, this has been a big problem. When many factories are closed, you may no longer have additional supplies and can only use your inventory coverage just for some weeks. If goods are running out of stock, you might have to cease selling them because your supply chain is incredibly fragile.
To tackle this problem, you might want to seek other suppliers outside China to continue running and make a new plan to reduce your reliance on one outsourcing supply chain.
Fortunately, at the present time, China has contained the rapid spread and plants have been back into action. Within one or two months, the supply can be recovered.
Unexpected stock fluctuation and consumer demand
COVID-19 has been spreading to over 190 countries and many of them are in lockdown. Customers everywhere flock to both online and offline stores to buy foods, necessities, and other products in response to "stay-at-home".
Being fearful of the supply shortage, customers add multiple items to their cart at different stores or even place orders but then cancel them. This leads to the uncertain stock demand, which puts the stock condition in fluctuation and also out of control.
This purchasing behavior of customers makes it tough for e-commerce stores to manage the inventory during this time.
Customers' tight budget
As COVID-19 is hitting hard, Bank of America forecasts that 3 million people will lose their jobs in the upcoming weeks in the U.S alone.
In Canada, there are more than 500,000 applications for Canadian unemployment benefits made so far until the end of the 3rd week of March.
There are more and more jobless people who couldn't afford the mortgage rent. Consumers will become wary while choosing what to buy during this time.
As you can see, at the moment, the extremely high-demand products are foods, healthcare, household maintenance products, etc. Thus, if non-essential businesses don't find ways to attract their customers, the dark days may come.
Employee and customer safety
Employee's safety is always the top priority of all businesses because protecting human resources is actually protecting the business. Amid COVID-19, due to the ban on non-essential travel, more than half (52%) of US business professionals said that they are encouraged to work from home.
However, with many e-commerce businesses, there are workers, who still work at the workplace, are exposing themselves to the virus threat. They are inventory or delivery workers, who can not work online.
For customers, while staying at home, they still meet the shippers to receive good packages and touch the product's surface when using.
The peak in website traffic
AT&T, the world largest telecommunication company, reported that they have seen network traffic skyrocket. Phone calls over Facebook's apps soared by more than 100%.
Facebook reduced its video quality in Europe to ease the pressure on the network. Youtube decreased its default video quality to standard definition (480p).
At the same time, you might already see the traffic strain when customers flocked to your e-store to buy essential products as COVID-19 has hit the online infrastructure over recent weeks. The huge traffic at one time can result in network congestion which affects your site performance seriously.
E-commerce businesses' opportunities amid COVID-19
The changing behaviors
On the bright side, COVID-19 has been bringing many customers to e-commerce stores. Bricks-and-mortals have closed in large numbers and people prefer online shopping to avoid physical contact. The statement that e-commerce will significantly grow due to the COVID-19 is now receiving two schools of thoughts. Some say that the trend is just temporary while some believe that the changing behaviors are going to last for a long time.
However, numbers never lie. According to a survey by Coresight Research, 74.6% of US internet users were avoiding shopping malls and 52.7% were avoiding general shops.
Sooner or later, you will see customers search for products the same as yours. And if you don't prepare for the new purchasing behaviors, you will fall behind other competitors in the market.
Up-coming celebrated days in a lockdown situation
On celebrated days, people exchange gifts and wishes. However, this year, many special days will probably take place online.
As a result, people will go to online shops to buy goods and other products to prepare for their home celebrations or exchange gifts through the postal channel. Be ready for this trend and provide your customers with the best products as well as the best services.
Weathering the storm – what should you do?
Seek alternative suppliers
Given the worldwide anxiety of the pandemic, you should identify and onboard possible alternative suppliers. When China is recovering its production, but with all the uncertainty of the multi-level supply chain, you have to review the supply base at all levels and plan for dual sourcing.
This chart shows possible alternative suppliers across the world where you might find the solution to this issue.
Show stock status immediately
As mentioned above, the supply and demand shocks can hit you hard with the supply and demand shocks. While you are aware of your stock condition, your customers are not.* They can empty your stock anytime and if you don't prepare for this wave, you might drop a chance to help and support your customers during this crisis.
To online stores which are built on Magento 2, the limitation of stock statuses causes the lack of stock information for buyers. Hence, you might immediately lose customers to other stores or fail to keep buyers coming back for your products when they are back to stock. To solve this problem, Mageplaza developed an extension called Custom Stock Status. Mageplaza Custom Stock Status for Magento 2 makes it less confusing for your customers while shopping by automatically showing stock status including stock condition, stock number, etc.
Let's say, if you are selling essential products for this COVID-19 season and you know that many customers are seeking them, showing the stock status is a good idea.
Because the customer's budget can be extremely tight, they will have to select what to buy first and next. Be informed about the stock condition, they can manage the spending better and be extremely thankful for your action.
Another example is when you are selling less-essential items such as supplements or household supplies. Think about sticking the "hot-seller" stock status label on those products. Will your customers be encouraged to add them to the cart?
Double down on user experience
While travelling is restricted, people live most of the time online; therefore, foot traffic decreased significantly and online traffic increases at the same rate.
Many businesses are going online, your e-commerce competitor list is going to be longer and the online market will become more competitive. When your products themselves might be the same as your competitors, what would you do to stand out from the crowd?
Mageplaza's advice is to pay attention to user experience.
How do you want your customers to feel when interacting with your store?
To increase conversions, you should enhance your store in search and navigation, product filtering and checkout abilities during this epidemic.
User Experience Solutions for Magento 2
Significantly improve shopping experience for your online store
Speed up the search process
During the COVID-19 season, customers don't want to wait. First, make sure your website's visitors can find the product they need. In other words, your search tool should display the search results instantly once a customer types a letter.
If you are wondering how to make this possible, Mageplaza Magento 2 AJAX Search will help. Your customers will receive the results when they start typing and by doing this, the search results will never get them wrong.
If you have ever been in the situation when you mistype the letters or type the alternative product names but get zero search results, you might understand why this feature is the best cure.
Strike for better product filtering
On the other side, be locked at home, some of your customers will have more time to browse around shops, so prepare for (even) fancy product filtering.
The utter chaos of the condition out there is enough, customers need no more of it in your store.
Treat them better with the filtering system, don't just show the products there and leave them alone. Make it smooth to sort out the products in need and reduce the time spent on finding.
If you think that this quality is what you are looking for, Mageplaza Layered Navigation helps you to revive your store in a comprehensive manner because it contains all of these full-blown well-crafted abilities:
Instantly show search results by Advanced Ajax Search
Evenly filter products by categories, prices, attributes, ratings
Freely customize the filter criteria. You can learn how to do it right here.
Peace of mind: when you know you have done the best to leaven your customers' day up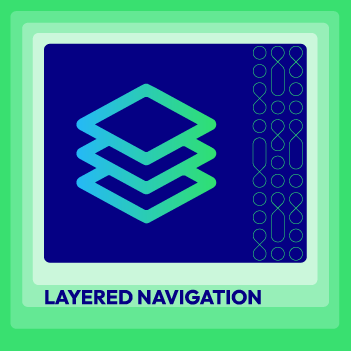 Layered Navigation for Magento 2
Simplify your shopping experience with our advanced search and filter options
Check it out!
Streamline the checkout process right away
Fears around the checkout process have risen since the COVID-19 hit and the delivery has been put in the uncertainty condition.
Now, many questions are popping up in the customers' head while they proceed to checkout:
How much do I need to pay for shipping?
Which payment methods can I use?
When will I receive my products?
Why is this check out process so lengthy?
Can I make an order without creating an account?
If you can get rid of all of the obstacles, you might see the upward trend in your conversions.
How can you tackle all the obstacles mentioned above?
Provide estimated delivery dates
Provide a custom delivery date choice
Provide accepted payment methods and shipping fees right in a single checkout page Provide tracking codes
Let customers write some notable comments on their preferred receiving method to ensure safety during COVID-19 crisis
Allow checkout as guests so everyone can make orders
Mageplaza is here to help you accomplish all of those immensely important tasks by a single tool. You can use this extension to optimize your checkout page and win the customers' hearts by covering such tiny hard-to-recognize obstacles.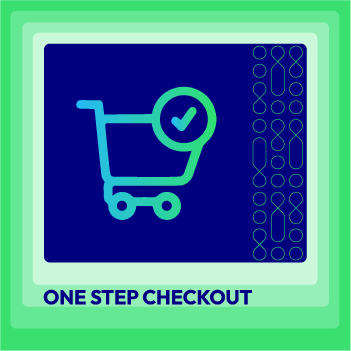 One Step Checkout for Magento 2
Cut down 80% of checkout time & increase 30% of conversion rates
Check it out!
Improve SEO - stand in the 1st search result page
Under no circumstance, should you ignore your site's SEO score. As the online market has been becoming increasingly crowded, you have to fight for a higher rank on SERPs.
Adapting the requirements of Google and other search engines, you can better your on-site SEO quickly. However, not all merchants can understand the technical aspects of SEO and that's why some store owners are still struggling to improve the store rank on SERPs.
If you have the same headache with those merchants, take a look at our compact solution here. With comprehensive features in hand, you can now take a break from worrying about:
Duplicate content: same contents with different links - Google doesn't like this
Rich Snippet: short information about your store displayed on customers' SERPs
Metadata Template: make perfect "submit form" for search engines to read your website's content
Many a little make a mickle. Doing SEO in the right way from the smallest part leads you to success in the ocean of data.
Turn your native app to PWA
Mobile shopping has expanded its footprint to every corner of the market. You might already be conscious of building your ecommerce store with mobile-friendliness, however, it's not enough now.
With the strain COVID-19 has put on the network, you may need to think about transforming your store's mobile version to PWA.
Standing for Progressive Web Apps, this technology basically pre-cache part of the web app' content so that customers can interact with your store at a blazing pace.
You can learn how to integrate PWA to your Magento store or get PWA themes for Magento 2.
Also, here are 10+ best Magento PWA providers
Every storm has a silver lining - Mageplaza COVID-19 Support Campaign
Mageplaza supports 25% for all young e-businesses
As mentioned before, the fact that you sell things on online platforms does not prevent you from negative effects during the coronavirus pandemic. It depends on how you have responded or are able to respond to the COVID-19 situation. Apparently, new businesses and inexperienced online stores may be suffering a lot because of the lack of preparation, financial stability, and a sustainable amount of loyal customers.
It's never easy to start a business up. Even when you have succeeded in building an e-commerce website, there are still a lot of things to do to maintain and grow your business. It can be a shock to any new online store at this historic time and Mageplaza understands this.
Mageplaza, as one of the leading extension builders in the marketplace, wants to share the difficulties with all new Magento 2 stores and agencies/developers during the pandemic. With all businesses/agencies which have established for under 2 years or are planning to start up, please contact [email protected] to get exclusive 25%-discount support for all extensions.
(Infographic) COVID-19 and e-Commerce through statistics: Understand challenges & opportunities
Magento Support
& Maintenance Services
Make sure your M2 store is not only in good shape but also thriving with a professional team yet at an affordable price.
Get Started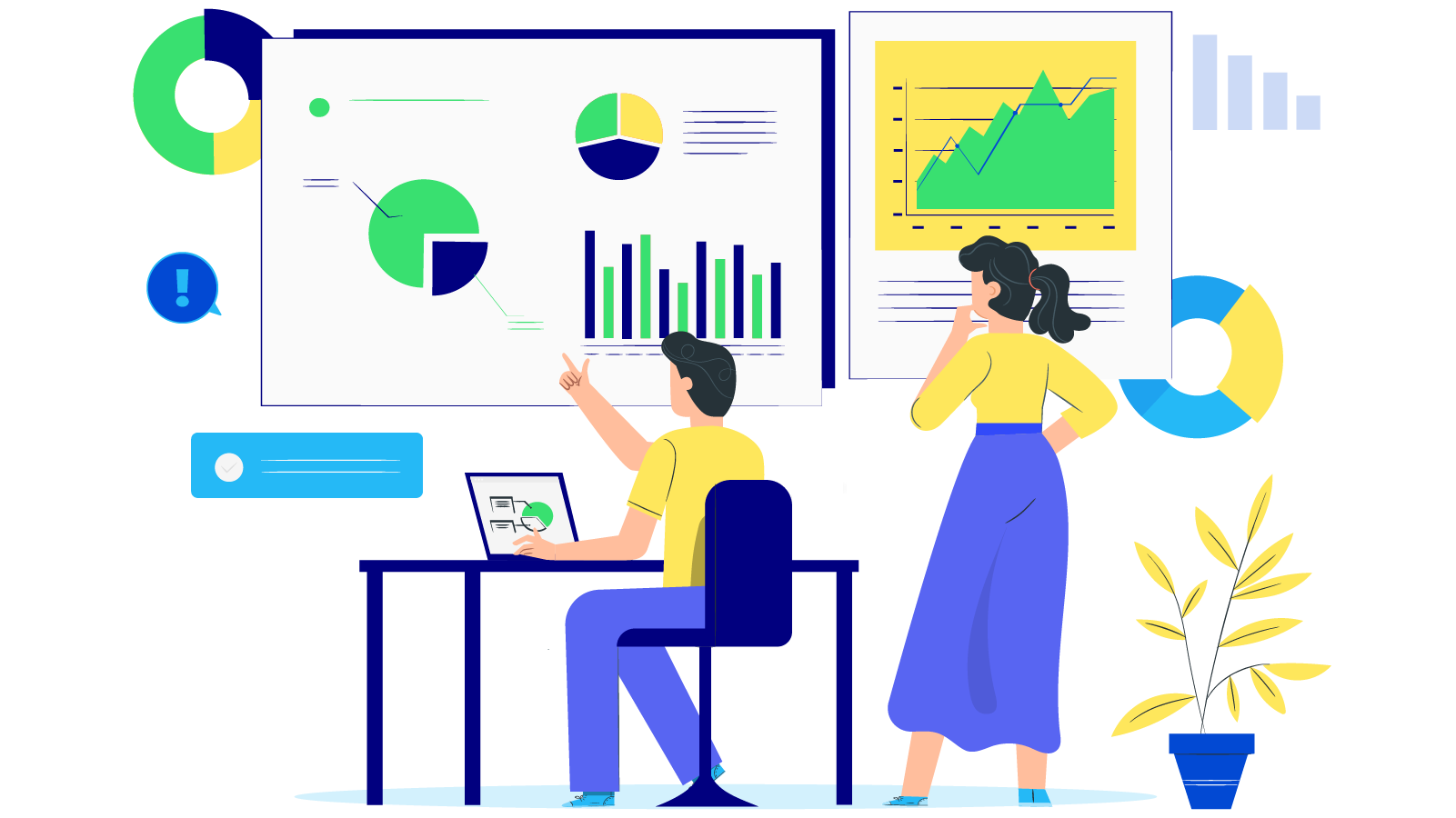 New Posts


Subscribe
Stay in the know
Get special offers on the latest news from Mageplaza.
Earn $10 in reward now!