Store Localization - Solution for global ecommerce stores
The Most Popular Extension Builder for

Magento 2
With a big catalog of 224+ extensions for your online store
Overview
Nowadays, physical distance has been no longer the limitation of commercial activities. Global ecommerce stores show their own possibility to deliver product value to customers all over the world. Whenever determining to approach any new market, the very first need-to-do task is that you have to localize your product, your store performance. Store site language and the currency has never been an exception. This article will mainly focus on how dispensable multiple localized store views are. In addition, common issues that global Ecommerce websites may have to face in Store localization, and the appropriate solutions will also be discussed detailedly.
Main Contents
What is store localization?
Any effort to make customers have the buying experience appropriated with their countries, cultures, language ability, we call it Store Localization. Especially, for an Ecommerce website, customers should be able to experience their expected language, currency or even localized products.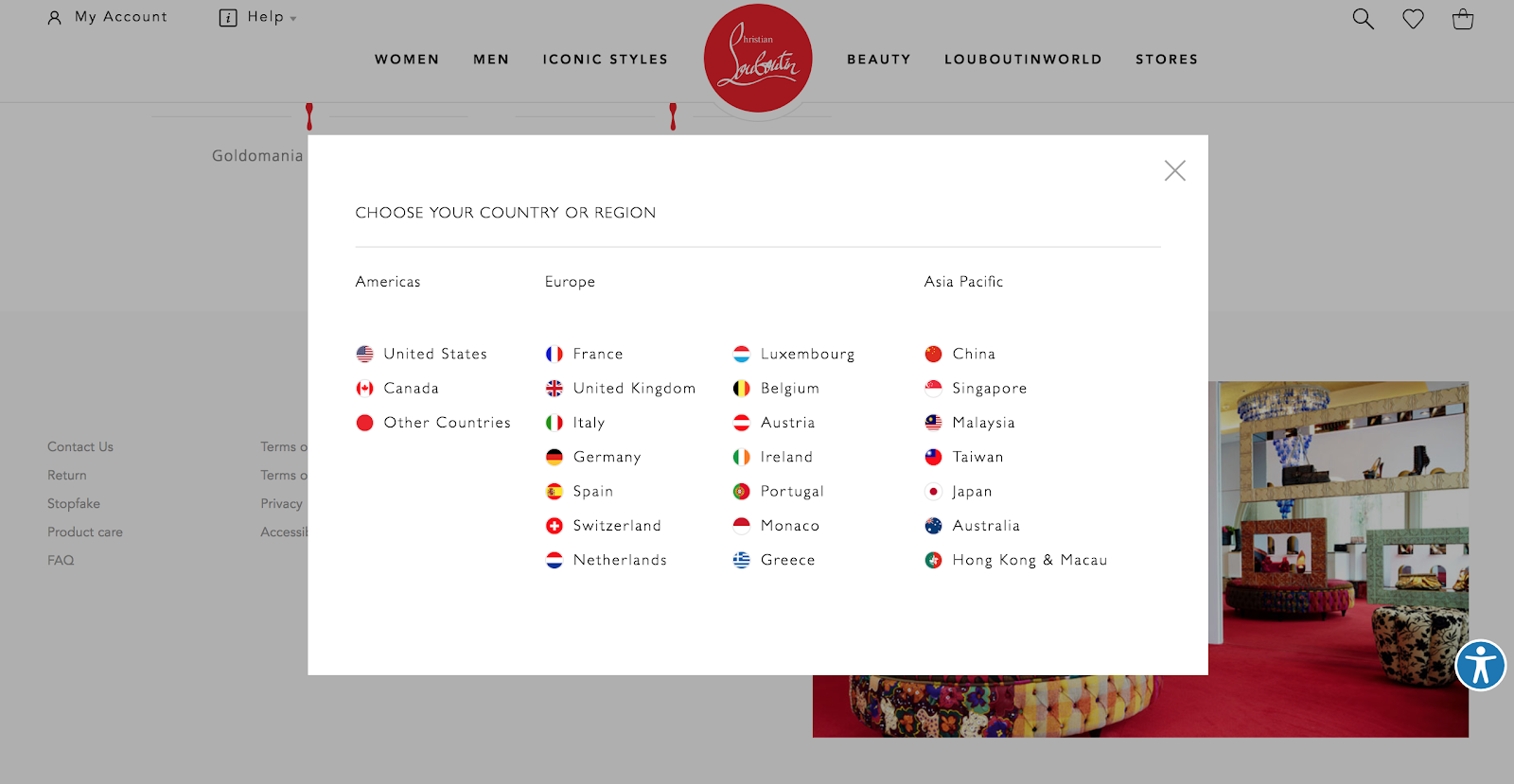 Why need to localize the site?
Wonder why the store view needs to be changed according to customer's current country/ region? Let's look at the following reasons:
Demand to switch to the stores which are appropriate to customers' countries
Incorrect languages or currencies can be the biggest obstacle to your possibility of purchase. Customers may have difficulty in perceiving information from your site if it isn't in their own language. Even worse, they even do not understand anything at all. This circumstance may prevent you from approaching a large group of customers and possibly hurt your revenues badly.
Need to change the currency to suit specific countries
Once a customer is interested in your product, they would never expect to see an incorrect price with an unknown currency. An individual is often familiar to one currency only so displaying pricing in an inappropriate currency may lead to unexpected confusion as well as a misunderstanding in product prices. Consequently, customers will be more likely to abandon your site because of the unfamiliarity.
Make store sites to be more user-friendly
Store view which represents customers' own language and their exact needed information will be the best place to experience shopping. Accordingly, buyers may be awared that they are recognized by the store and are treated as an official group of customers. In this way, their willingness to purchase will increase someway.
Create the professional look to multi-national stores
Feature multiple store views, show languages switcher button, ask customers whether they want to change to the appropriate language, by this way your store will be known as a global business, serve customers come from different countries on the world. With multi-country store views, automatically language and currency adaptation, your store site will look professional than ever.
What problems stores may face while doing store localization?
Customers fail in finding local store view changing button
The button to change store view is not always visible enough for customers to find out. This inconvenience may result in a bad shopping experience of customers. Worse yet, obviously customers will abandon a site that they have done everything but fail to inactivate their current language.
Incorrect language and currency
Even when the language is not a big barrier for a foreigner customer to navigate and understand what they are seeing on your site, incorrect currency can matter. A French should see the product price in the French Euro measurement system, probably. The incorrect currency may bring customers many difficulties in their buying process; consequently, your outcome suffers this disadvantage first.
Unexpected store view auto-change
If possible, do not be hesitate to use a store switcher tool. It can assist your customer in experiencing their shopping without language inconvenience, but take note that inappropriate store switching can cause unexpected results. Especially, for store view auto-switcher, the tool may detect then give out customers' area wrong recognition. Or maybe, the current area is not the home country of the customers, the auto-selected language showing right on your site may be further than their ability to understand. To limit these circumstances as much as possible, the store switcher should be applied appropriately.
How should a great store switcher be?
For certain websites, your store view switcher should be automatic, which means customers have already seen their own language right when access to your website. The auto-redirect store view is obviously necessary. However, as discussed above, the language auto-detected sometimes can redirect customers to an unexpected store view. Base on your store's purpose, the local population structure as well as language ability, some of the following methods can be applied to store view switching for the best customer experience:
Automatically detect and redirect to appropriate store view
Apply a standard IP location detector which can give out the correct geographic position recognition
Suggest customers change to appropriated store view to avoid unexpected changing
Featuring language changing suggestion by a notification or popup so that customer can easily see
Set store switcher for certain appropriate web pages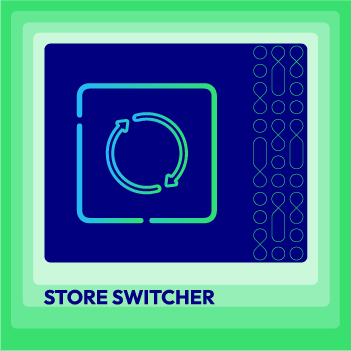 Store Switcher extension for Magento 2
Easily switch between stores using a dropdown menu that appears on every page of your website.
Learn more
An optimized localization solution for Magento stores
For those who are running Magento 2 Ecommerce website, the good news is that right now, store view switching has been no longer a big problem, with Store Switcher Extension by Mageplaza.
Let's see what are the outstanding possibilities of Store Switcher module:
Detect a customer's current location by using GeoIP
With the support of GeoIP, the current country customers are living can be recognized quickly. Depending on customers' IP addresses, the current site will automatically change to the appropriate local site, or there is a notice suggesting changing store.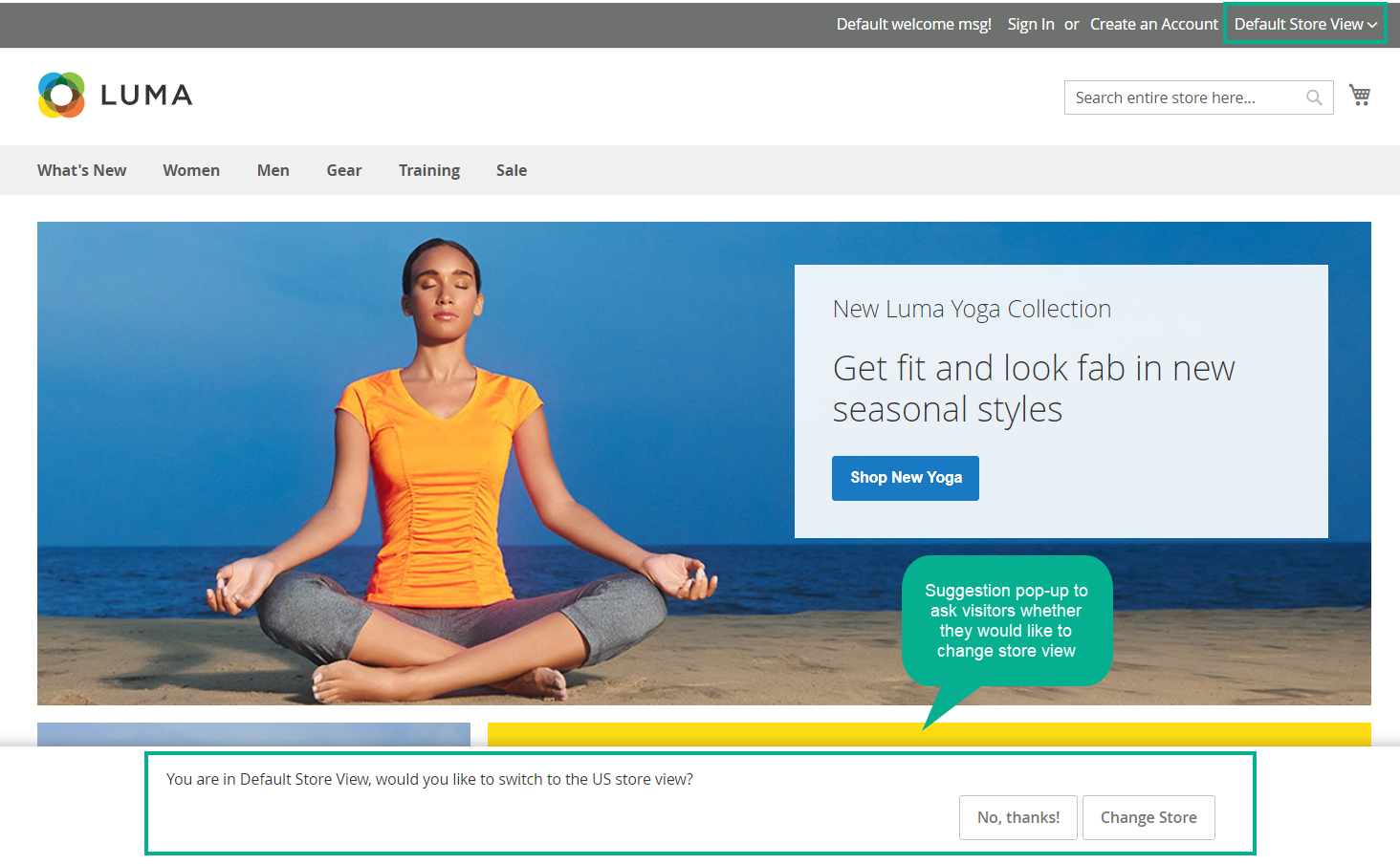 Local area auto-detecting technology
With the assistance of GeoIP technology, the country customers are living currently can be detected quickly. Based on the recognized IP addresses, the current site will automatically be changed to the appropriate local site or change to the suggested language in the popup.
Automatically update price and language
Store Switcher Module allows the admin to set store views redirecting action - automatically or manually. If the store switching mode is automatic, the visitor accessing to your store site will be auto-redirected to the appropriate local store view.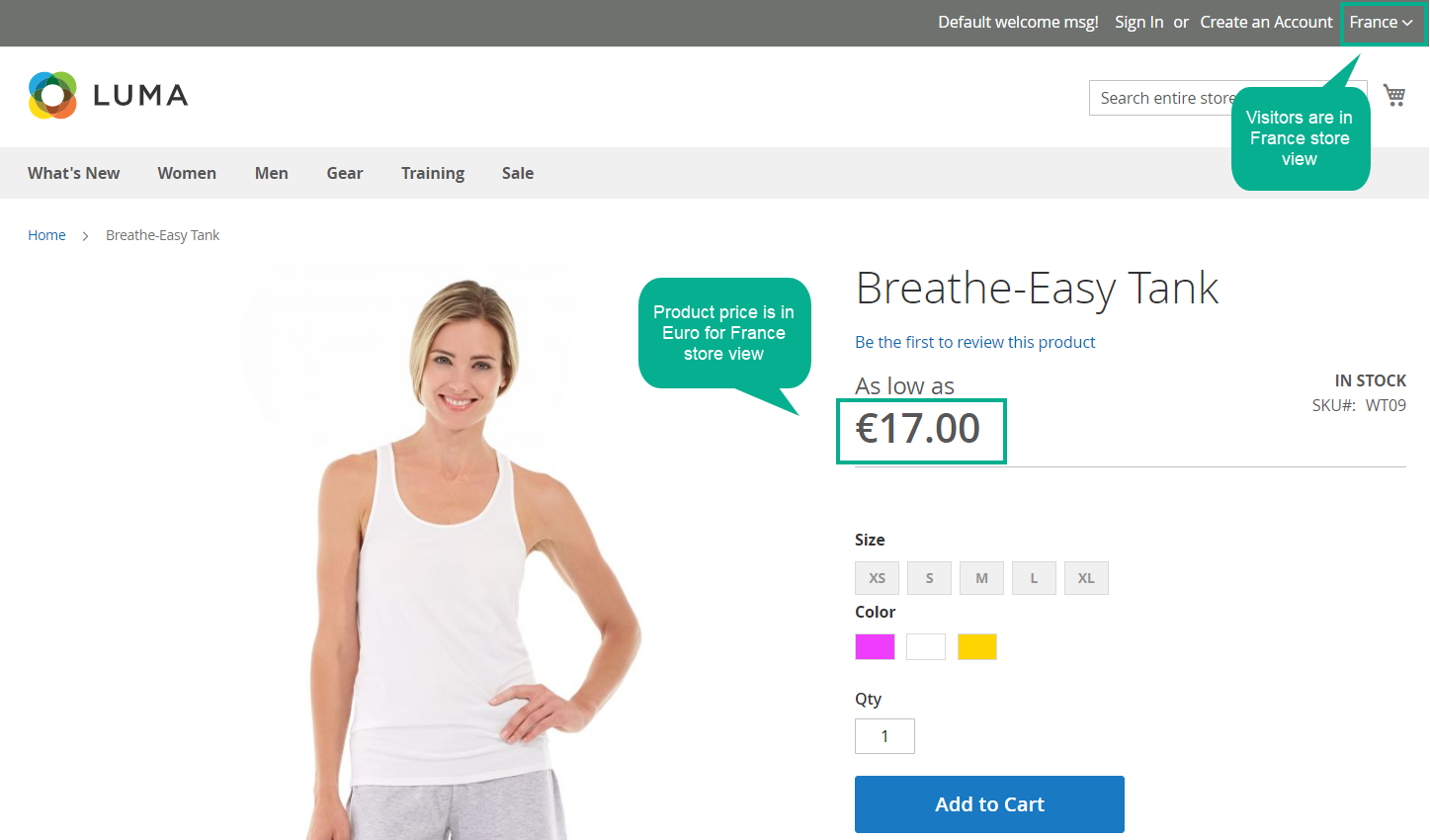 Suggest customer switch the store
In case the switching mode is set as manual, an advanced notice in pop-up format will be shown to ask customers whether they want to change to the suggested language.
Auto-switch to an appropriate currency
Store Switcher supports multi-location Ecommerce store to automatically update the price according to the current position of visitors.
Select specific page type and countries to apply store view rule
Store view switching can be optionally applied to the selected pages by admin configuration from the backend. The selections include Home Page, All Pages, and Specific Pages. Admins can also exclude certain IPs, or set priority for store view rule so that the suggestion (or auto-direction) can be applied according to on their purpose. All the rules can be easily viewed and edited via the management grid.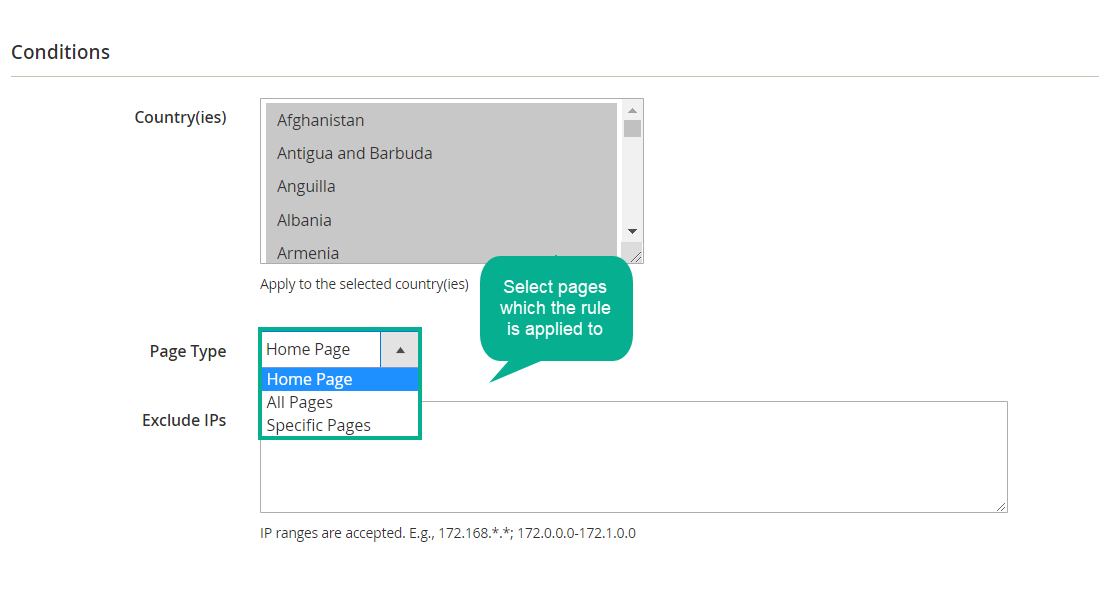 Final words
Localization makes internationalization, which means you have to successfully approach each of single targeted markets before becoming a large-scale global Ecommerce store. Magento 2 Store Switcher will be supportive assistance help you bring better shopping experience to customers from different countries, which significantly contribute to your online business's success.
Get Magento 2 Store Switcher now
Website Support
& Maintenance Services
Make sure your store is not only in good shape but also thriving with a professional team yet at an affordable price.
Get Started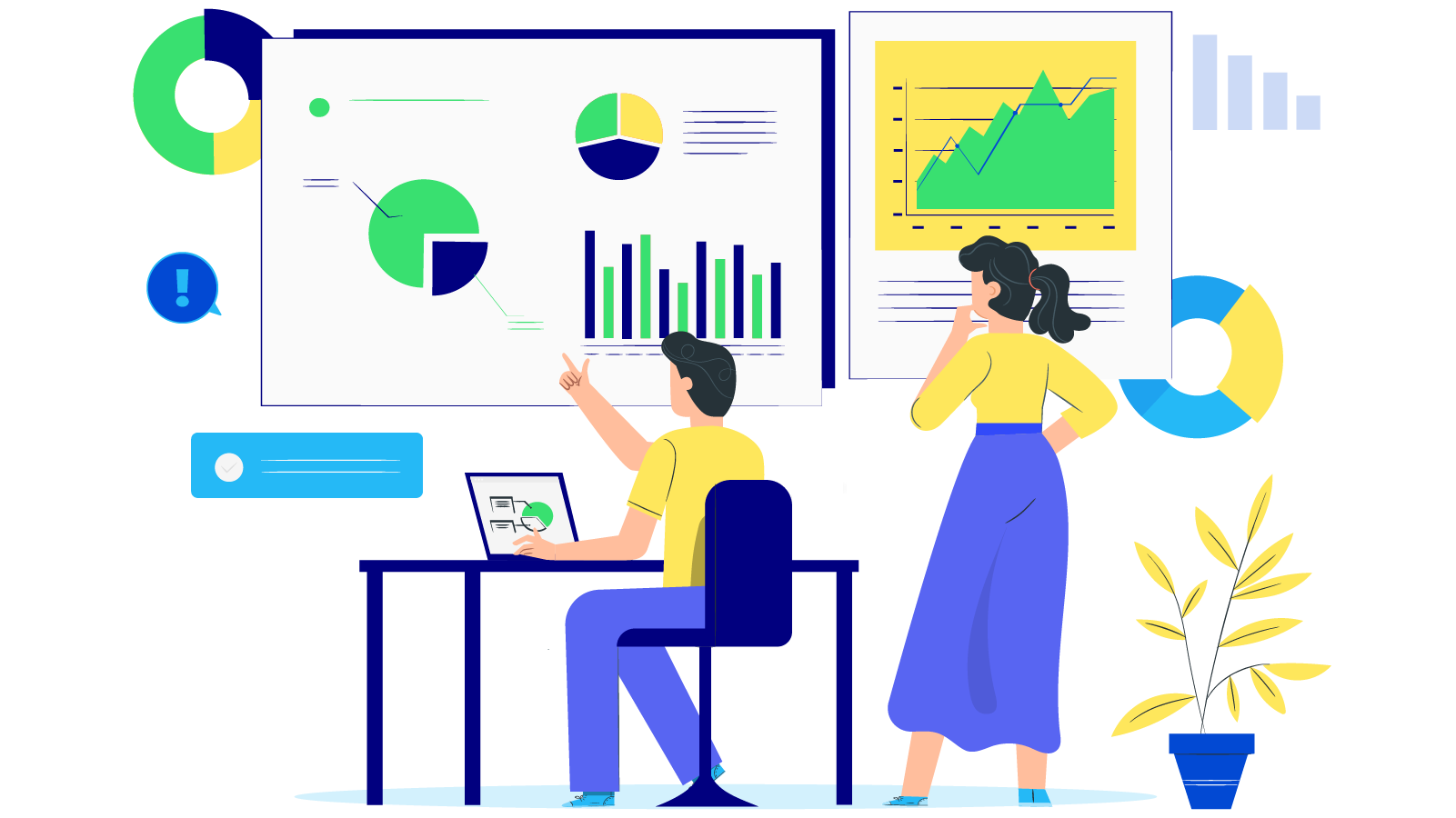 New Posts



Subscribe
Stay in the know
Get special offers on the latest news from Mageplaza.
Earn $10 in reward now!