What is SAAS in eCommerce? Pros, Cons, Future, Practices
The Most Popular Extension Builder for

Magento 2
With a big catalog of 224+ extensions for your online store
Have you ever come across the term SaaS (Software as a Service)? Probably not! But what if I say have you ever used software through the internet rather than installing it locally? That's what this is all about. The following post emphasizes the significance of software as a service in the eCommerce realm these days.
By running operations like Office 365, Salesforce, Google apps,businesses are trending towards software as a service. Being a term thrown around a lot lately, SaaS eCommerce is just a small bit and piece of the entire industry. Plus, feeling intimidating at first is very common but that doesn't mean it is simple and straightforward. For better understanding read away the post.
Table of Contents
What is SaaS?
SaaS means Software as a Service. It's a cloud-based service in which rather than downloading software to a desktop PC or business network, an app is accessed via an internet browser instead. The software app could be anything, ranging from office software to unified communications among an array of other available business applications. In software as a service, a user need not pay for the software itself. It works as a rental, in which users could use it for a specific time and pay for software usage. An offshore outsourcing like Tatvasoft could provide SaaS solutions to organizations.
Key Advantages to SaaS
Less time to get it working
In contrast to the traditional method, a SaaS software app is installed and configured already. An instance in the cloud could be provisioned and in just a couple of hours, the app is ready to use. This considerably lessens the time allocated in configuration and installation, and could minimize concerns that could get in the way of developing software.
Integration and scalability
Typically, SaaS solutions reside in the cloud that are scalable with other offerings. In comparison to the traditional model, users need not purchase another software or server. They just have to enable a new offering. Moreover, the SaaS provider owns that server capacity planning.
Lesser costs
When it comes to costs, the SaaS has a differential since it lives in a shared multi-tenant space wherein both hardware and software license costs are lower than the traditional model. Another advantage is the customer base could be increased, because it enables SMEs to use a software that they wouldn't otherwise use because of the high license cost. The expenses in maintenance are also reduced because the providers own the environment and divided among the customers that use the solution.
New upgrades and releases
SaaS solutions are upgraded and become available to customers. The effort and costs associated with new releases and upgrades are lesser than the traditional model. The traditional model usually pressures a user to purchase an upgrade, or pay for specialized services to acquire the upgraded environment.
Seamless use and perform concepts proof
Using SaaS offerings are easy since they already have the best practices and samples. Users could perform concepts proof and test the functionality of software or a new release feature ahead of time. In addition, they could have more than a single instance with different versions for smooth immigration.
SaaS Disadvantages
While SaaS sounds great, just like everything else, it's not perfect. Hosted apps come with several bottlenecks that should be addressed. Some of the key disadvantages to SaaS are the following.
Control-loss
Software apps that are in-house provide business owners with high control. With a hosted solution, much of that control is to a third party provider. If you don't like to rely on someone else to manage vital business apps, it may not be the right platform of choice.
Requirements in connectivity
SaaS software is web-hosted; thus you could not use the apps without an internet connection. If the internet provider goes down or mobile workers are in an internet dead zone, there won't be access to data or software.
Finite apps
While SaaS is very popular, there still are a lot of software apps that do not offer a hosted platform. It may be necessary to host certain apps still on site, particularly if the organization relies on several software solutions.
Slower speed
SaaS apps in general run at slower speeds compared to client/server apps. While the speed is still quite good, you should be prepared for the possibility of a computing scenario that is less than instant.
Say Goodbye to Slow Page Loading
Get Website Performance Audit. Speed it up - earn more sales & customer satisfaction.
Get Website Audit
Variable features and functions
In most instances, hosted apps are restricted in function. It's common for a hosted solution to lack some features and functionalities, which are standard in a client/server counterpart. You may have to evaluate every app on a case-to-case basis to ensure that the solution offers the needed features.
SaaS, making sense in eCommerce
Software-as-a-service eCommerce platforms offer the fastest launching of an online shop. At the same time, it saves the cost in design and development. These solutions are the way to go today, so it is helpful to expand knowledge regarding SaaS eCommerce at all times. Going for a SaaS eCommerce platform is one of the best decisions to make eCommerce is growing continuously and growing as fast as seven times the rest of the industry. There are several factors that contribute to the growth, which include enhancement in customer experience, convenience and customer behavior changes. In just a few years for instance, mobile devices and applications have altered how consumers purchase in a radical way and thus successful companies have adapted to the changes rapidly. Businesses changed due to the continuous change in customer demand and requirements.
How to apply SaaS to eCommerce?
Concentrate on what drives business
Even the most successful business operations have limitations in resource, and there's a sense wherein the business software reflects the priorities of an organization. Will the priority be on software upgrade maintenance, server maintenance, data security standards or focus on what drives success? This is the choice between managing the company's eCommerce infrastructure and software or choosing a SaaS eCommerce solution at an enterprise level. eCommerce solutions that are in enterprise-level enable a business to concentrate on what makes it a success. The IT department, as well as decision makers could focus on what gives a company a competitive edge.
Software-as-a-service helps scale during peak sale times
Retailers should be able to scale during peak times, otherwise they could lose revenue and even offend the clientele. With SaaS, scaling is easy. You could find software outsourcing services that demonstrate the times of page response of less than 200 milliseconds when the website is having as much as 500,000 requests every minute. An organization should be concerned in product fulfillment, with customer experience and inventory levels during peak periods.
Makes for faster implementation and integration
In many, if not in the majority of instances, SaaS platforms take less integration and implementation time than other solutions. A software-as-a-service solution usually includes optional extensions as well as add-ons to connect to the enterprise platform with other SaaS apps.
Provides better eCommerce ROI
Money would make you agile. In a turning market, a company has to respond accordingly. Thus, having financial resources is a powerful and distinct advantage. It's for this reason that businesses work for effectiveness and efficiency. Moreover, it's for this reason that ROI is very critical. Additionally, enterprise SaaS eCommerce solutions provide a better return on investment compared to competitive platforms. Software-as-a-service minimizes or even eradicates high upfront expenses that companies allocate on licenses and hardware in projects. It further minimizes customization costs in favor of lighter-weight and point-and-click configuration and the best practices built into the applications.
SaaS Shopping Carts
SaaS eCommerce hosted solutions allow small web retailers to open functional shops with less cost eCommerce platforms as well as shopping carts are often technically easy to employ and a wonderful idea to get help from a professional developer.
Shopify Cart
More than 15,000 online merchants use this cart for everyday transactions. Without question, the eCommerce SaaS solutions are stable and reliable. Shopify furthermore boasts of an online shop builder that's easy to use. There are several free themes and premium ones available.
Magento Go
In the eCommerce SaaS field, it's a relatively new entry. However, it carries the brand of what could be the sole most popular licensed eCommerce platform. The editions, community, professional and enterprise of Magento server more than 110,000 web merchants, which include huge multi-channel retailers.
Volusion Cart
It provides a great shopping experience with a lot of customer-centered features, such as product image zooming and product comparison tools. Also, Volusion does not charge fees on orders and provides a lot of free themes.
Demandware.
SaaS solutions are often focused on small and medium business organizations in the eCommerce field. The cart in contrast offers a product that is best suited for medium or bigger online retailers with established marketing and promotional teams already, but opts not to build and host an in-house shop. Thus, Demandware is a very robust solution.
NetSuite
Provides a complete SaaS solution and more ERP and CRM tools as well. The SaaS service aims at medium retailers looking to acquire back-office efficiencies and boost growth. Has many effective tools to track lifetime customer value, keeping track of customer interaction, web traffic and multi-tier pricing as well.
Things Top SaaS Organizations Should Look Out For
Analytics takes center stage
More business organizations this year would likely adopt specialized analytic tools. Now is the right time for companies who have long fought with trusting data within their fingertips to embrace the new solutions provided by SaaS solutions, which deliver reliable numbers.
Freemium becomes constant
Refers to the SaaS company strategy to minimize one of the major adoption hindrances, which is the budget. Regardless of the debate on the effectiveness, Freemium is still a great user acquisition technique for organizations.
More vertical-centered SaaS apps
SaaS companies that are vertical-centered tend to see faster growth compared to horizontal companies. They additionally form the largest part of the market, overall. Both businesses and employees enjoy the tools, which are designed specifically for industry requirements.
All-in-one, in trend again
The all-in-one is a true benefit in markets that are oversaturated. Simplicity is a great win, particularly for small organizations.
SaaS as a buying services platform
The services are great and is a reliable business model. More entrepreneurs this year would innovate ways of building scalable service companies within easy-to-use software-as-a-service platforms.
More practical Machine Learning applications
While many B2B employees and small businesses are making use of SaaS solutions, a few utilize SaaS products powered by both machine learning and artificial intelligence. Competent businesses build more products relying on machine learning as well as AI for detection of security and fraud, automating healthcare, personalizing marketing and taking advantage of the application gap.
SaaS is not exclusive to the big guys anymore
A lot of small and medium SaaS organizations are bootstrapped and profitable. This year, more entrepreneurs would realize that a software-as-a-service company does not necessarily have a VC-backing or a billion-dollar valuation to be great.
Read more:
Avada: An example of SaaS company
AVADA is an eCommerce solution provider founded in 2017 and backed by profound expertise i software and app development. The company understands the difficulties as well as the constant needs of online businesses about building, maintaining, and maximizing the effectiveness of their powerful asset - eCommerce websites.
Avada's mission is to help 1 million online businesses grow their revenue. With this mission, the Avada team has consistently tested and released innovative apps designed to resolve specific problems of any online Shopify store. Along with high-quality products, Avada puts customers at the center of its business. That's why supporting customers is always given at the best standard.
See more about Avada apps on Shopify app store:
Website Support
& Maintenance Services
Make sure your store is not only in good shape but also thriving with a professional team yet at an affordable price.
Get Started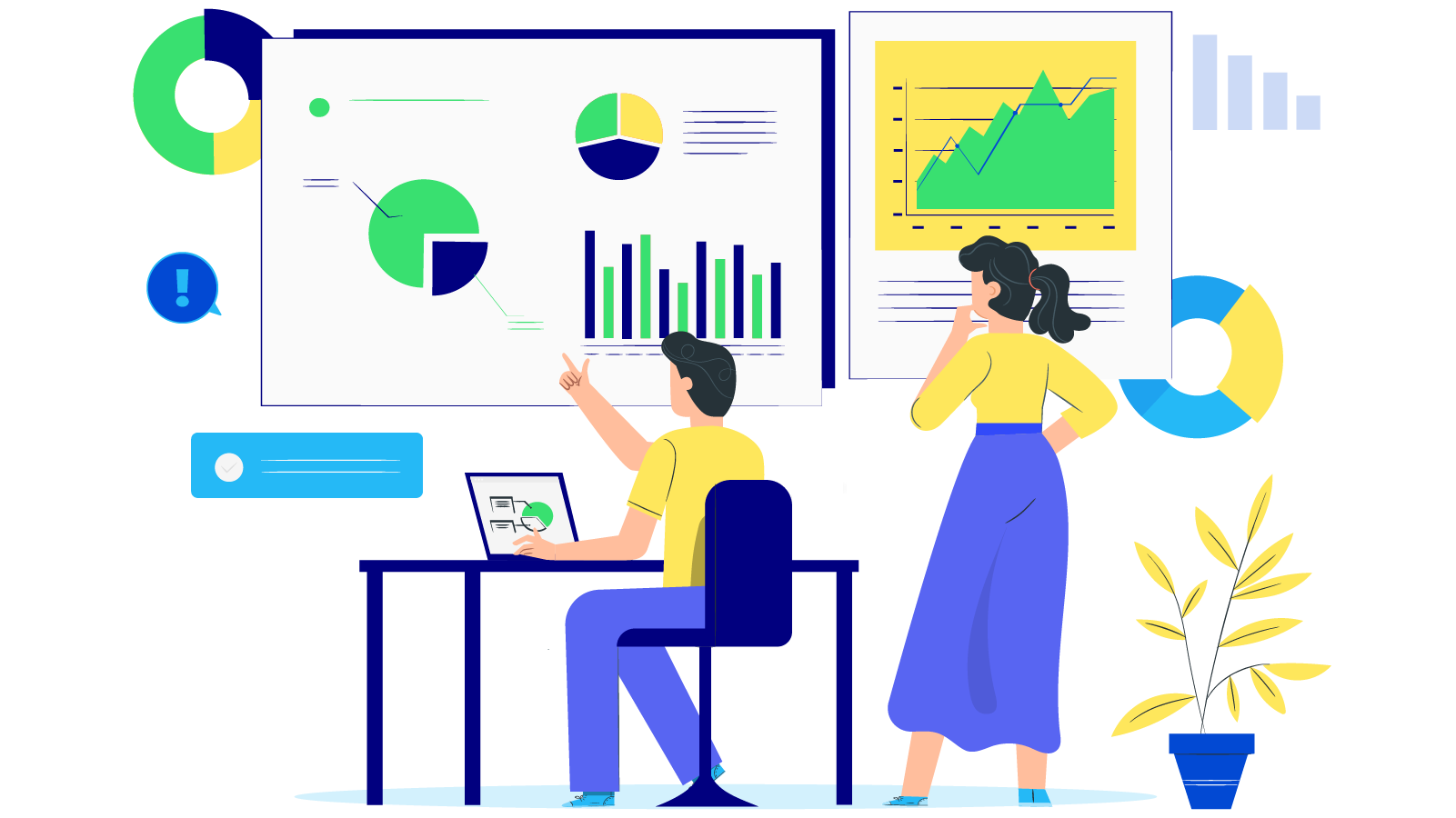 New Posts



Subscribe
Stay in the know
Get special offers on the latest news from Mageplaza.
Earn $10 in reward now!