Top 10 Inventory Management Software for Ecommerce in 2023
The Most Popular Extension Builder for

Magento 2
With a big catalog of 224+ extensions for your online store
Understanding your current stock levels is a fundamental factor in establishing a thriving business. The most effective inventory management software operates in real-time, guaranteeing smooth and error-free transactions, whether your customers make purchases online or visit your physical store.
Nonetheless, it's crucial to recognize that the requirements of retail stores and restaurants vary from those of small manufacturing facilities, so selecting the appropriate tools tailored to your specific business needs is paramount. In the following sections, we will delve into what inventory management software for ecommerce entails, explore its various types, and offer some recommendations to help you choose the right one.
Table of Contents
What is Inventory Management Software?
Inventory management software is a specialized application that serves as a centralized repository for storing data concerning a company's inventory. It aids in the automation of various inventory management tasks. This software enables businesses to efficiently oversee and monitor their inventory levels, as well as manage orders, sales, and associated processes.
Contemporary inventory software has the capability to seamlessly connect with a company's enterprise resource planning (ERP) application and accounting software. This integration results in a comprehensive and holistic view of the entire process, encompassing ordering, procurement logistics, and the monitoring of pricing for purchased and sold stock items.
Benefits of inventory management software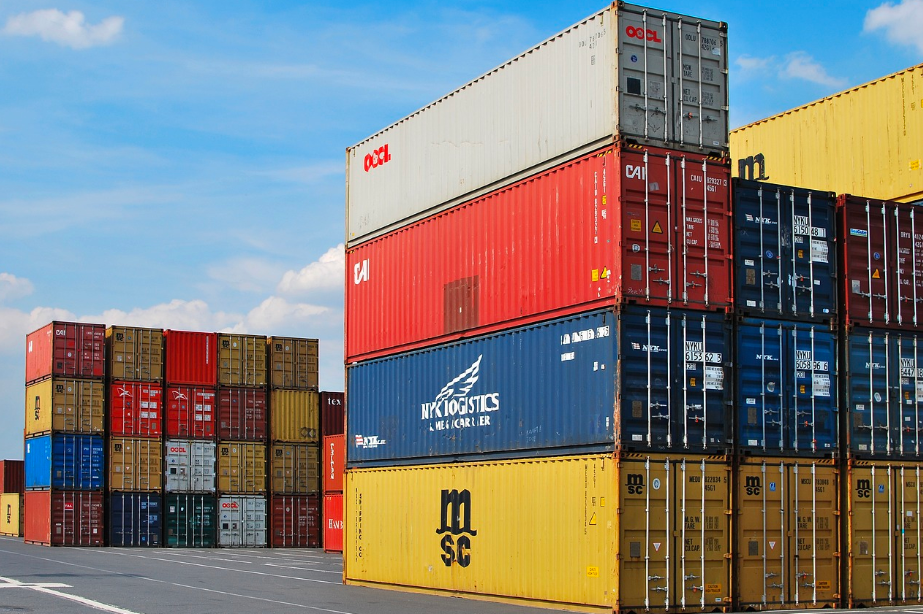 Inventory management software is utilized by businesses of all sizes and across various industries, offering a range of benefits, including:
Enhanced Accuracy and User-Friendliness: In the pre-computer era, businesses had to manually handle inventory tasks, involving order slips, paper receipts from suppliers, and printed purchase records. However, manual entry is time-intensive and prone to errors. Inventory management software for ecommerce digitalizes this process, leading to improved accuracy and making it easier for businesses to maintain records and streamline their operations.

Integration Capabilities: Software solutions allow for seamless integration of inventory data with other systems, such as accounting. This integration reduces input errors by eliminating duplicate data entry and centralizes crucial information. This leads to a more efficient and error-resistant workflow.

Increased Efficiency: Inventory management software assists in making purchasing decisions when stock levels are low. This helps eliminate issues related to dead stock (excess inventory that may expire or remain unsold) and reduces the risk of stockouts or overstocking. It optimizes inventory levels, leading to more efficient resource allocation.

Cost Savings: Accurate inventory tracking enabled by this software results in cost savings for businesses. They only purchase stock they are reasonably confident they can sell, reducing excess inventory. Additionally, automated systems can reduce the labor hours required for inventory management, potentially lowering payroll costs.
In summary, inventory management software offers businesses the advantages of improved accuracy, streamlined operations, integration capabilities, enhanced efficiency, and cost savings by optimizing inventory levels and reducing manual work.
Common features of inventory management software
Given the plethora of best inventory management software for ecommerce options, it's crucial to carefully assess which features are essential for your specific business operations. Not all features may be necessary for every company. When in search of ecommerce inventory management software, here are several key features to prioritize:
Ecommerce Integration: For small and medium-sized businesses that engage in both online and retail sales, seamless integration with various back-end systems, such as accounting software, is essential. This integration enhances efficiency and accuracy in managing inventory across different sales channels.

Automatic Reordering: Automating the reordering process, typically triggered when stock levels fall below a specified threshold, is a significant advantage of ecommerce inventory software. It helps prevent delays caused by stock shortages and frees up valuable time for focusing on other critical aspects of your business. More advanced systems can utilize historical sales data to predict when reordering will be required.

POS Integration: Inventory management software for ecommerce should offer robust integration with modern point-of-sale (POS) systems. This means that when a product is sold, whether online or in-person, the software automatically updates inventory counts and maintains a record of current and historical sales data.

Accurate Cataloging: The primary objective of the best ecommerce inventory management software is to provide precise and up-to-date information about the quantity of items in stock. Whether data is recorded through radio frequency identification (RFID), barcodes, or manual entry, the software should reliably store this data. Additionally, it should be capable of cataloging detailed item information, such as serial numbers, colors, sizes, and should be easily searchable for convenient retrieval.
When selecting ecommerce inventory software, carefully evaluating these features and aligning them with your business needs can significantly contribute to improved efficiency and accuracy in inventory management.
3 types of inventory management systems
1. Just-in-time (JIT) management
Just-in-Time (JIT) inventory management is a strategy that involves ordering stock only when it is required to meet customer demand, in other words, on a just-in-time basis. This approach aims to minimize the amount of inventory a business needs to maintain, resulting in cost savings and reduced demands on warehouse management. However, JIT systems may face challenges in coping with sudden spikes in demand or unexpected disruptions in the supply chain.
2. Bulk shipping
In contrast to Just-in-Time (JIT) inventory management, bulk shipping involves ordering stock in substantial quantities, which are then stored in your warehouse in anticipation of future orders. This method can result in cost savings since it enables the transportation of significant quantities of goods in a single shipment, thereby reducing transportation costs per unit. However, it also carries the risk of overordering and the accumulation of deadstock, items that remain unsold and may become obsolete or expire.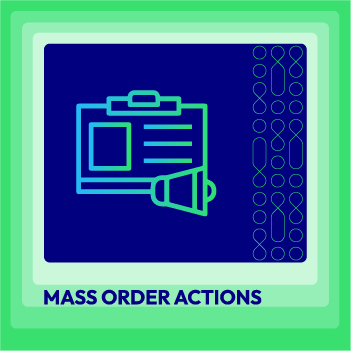 Mass Order Actions for Magento 2
Allow admins to apply various actions on mass orders at the same time, saving workload and time for businesses
Check it out!
3. Perpetual and periodic strategies
In contrast to Just-in-Time (JIT) inventory systems, perpetual inventory systems continuously update their data, providing real-time insights into your inventory, irrespective of stock levels. These systems typically come with higher costs and demand more user input. Conversely, periodic inventory systems involve cataloging stock within specific time intervals (e.g., monthly or quarterly), offering a more affordable but often less current perspective of your inventory.
It's important to note that different types of software are designed for each inventory management system. Software for JIT inventory management differs from that used for bulk shipping or perpetual and periodic inventory systems. While it's possible to mix and match various software solutions, practicality and efficiency can be compromised as some may not be compatible with others, potentially leading to integration issues.
Overviews of the 10 Best Inventory Management Software for Ecommerce
ShipBob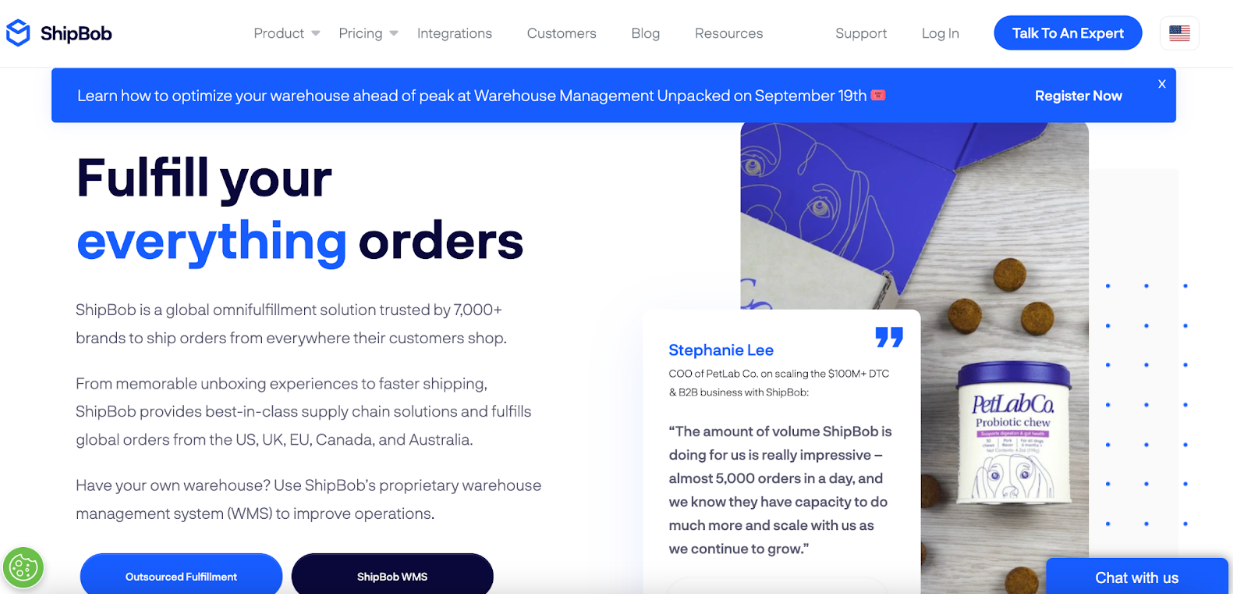 ShipBob is an inventory management software designed for ecommerce businesses, offering real-time inventory visibility and efficient supply chain management. Its advanced analytics provide insights into inventory health, customer orders, and sales data, with customizable filtering options. ShipBob also offers an inventory forecasting feature to predict demand based on historical sales, current stock, and sales projections.
The software's automated order management system enables real-time order processing, tracking, and shipment, and it can be customized with features like kitting, bundling, and personalized unboxing experiences. Notable features include dashboards, data export/import, data visualization, external integrations, inventory tracking, multi-user support, notifications, product catalog management, shipping management, API access, and order management.
ShipBob seamlessly integrates with popular ecommerce platforms like Shopify, Amazon, BigCommerce, Magento, Squarespace, Square, Walmart, Wix, and WooCommerce.
Pros:
Suitable for small businesses
Scalable solution, offering inventory-only or full 3PL capabilities
Includes built-in order tracking
Cons:
Not always updated in real time
Would benefit from additional native integrations
Linnworks
Linnworks is an inventory management software for ecommerce that offers order automation tools and multichannel listing capabilities.
Linnworks provides ecommerce businesses with the means to efficiently manage orders and inventory across various selling platforms, including Amazon, Ebay, Magento, and Shopify. The platform allows for bulk listing and updates, along with price synchronization across multiple channels. Users can effectively oversee their inventory, monitor inventory performance, and utilize the stock forecasting feature to anticipate and meet demand.
Linnworks also excels in automation, offering capabilities for order workflows, purchase orders, and warehouse operations. By automating these tasks, businesses can reduce errors and enhance order processing efficiency. The platform further provides predictive insights and performance tracking.
Noteworthy features of Linnworks include inventory syncing across sales channels, stock forecasting, real-time consumption tracking, multiple warehouse location management, automatic product listing updates, and shipping management.
Linnworks boasts a broad range of integrations with platforms and services such as Allegro, Amazon, BigCommerce, Buy on Google, EasyShip, eBay, Etsy, FedEx, Magento, Michaels, QuickBooks, ShipBob, Shopify, Walmart, Wayfair, Wish, and WooCommerce.
Pros:
Excellent customer service
Capable of managing multi-channel systems
Offers the ability to create rules for dispatch and integrated invoices
Cons:
Lack of SAP integration
User interface could be more user-friendly
SkuVault
SkuVault is an advanced, cloud-based inventory management software for ecommerce designed to effectively address common warehouse efficiency challenges.
I selected SkuVault because it enables companies to efficiently manage their inventory and fulfill their supply chain management needs while optimizing productivity. SkuVault's reporting features offer in-depth insights into inventory performance, highlighting essential metrics that assist users in refining their inventory management strategies. Users can monitor item movement, inventory counts, and receive configurable alerts for low-stock situations, all accessible directly from the dashboard and customizable to meet their specific requirements.
SkuVault also provides tools for analyzing sales patterns and forecasting inventory requirements, empowering users to make data-driven decisions that can boost sales, enhance supplier relationships, and increase profits. The software facilitates easy management of product lists, offering support for SKU duplication and bundling. Additionally, it allows users to manage product attributes like color, size, and weight, enabling unique details assignment to each product variant. SkuVault's product management features support the creation of variable listings on popular marketplaces like Amazon.
Notable features of SkuVault include inventory tracking, order fulfillment, multi-channel selling, real-time inventory tracking, data analytics, cycle counts, automated reordering, barcode scanning, inventory forecasting, real-time data synchronization, inventory picking and quality control, advanced analytics and reporting, and support for multiple warehouse management.
SkuVault seamlessly integrates with a wide range of platforms and services, including Amazon, BigCommerce, eBay, Etsy, GeekSeller, Magento, Microsoft Dynamics, NetSuite, QuickBooks, Salesforce, RetailPro, Sellbrite, ShipRush, Shopify, Square, WooCommerce, and many others.
Pros:
Abundant training materials and helpful staff
Supports secondary/alternate SKU
Capable of managing kitting and light manufacturing operations
Cons:
Mobile app could use improvement
Difficulty in identifying aged or stale inventory
Zoho Inventory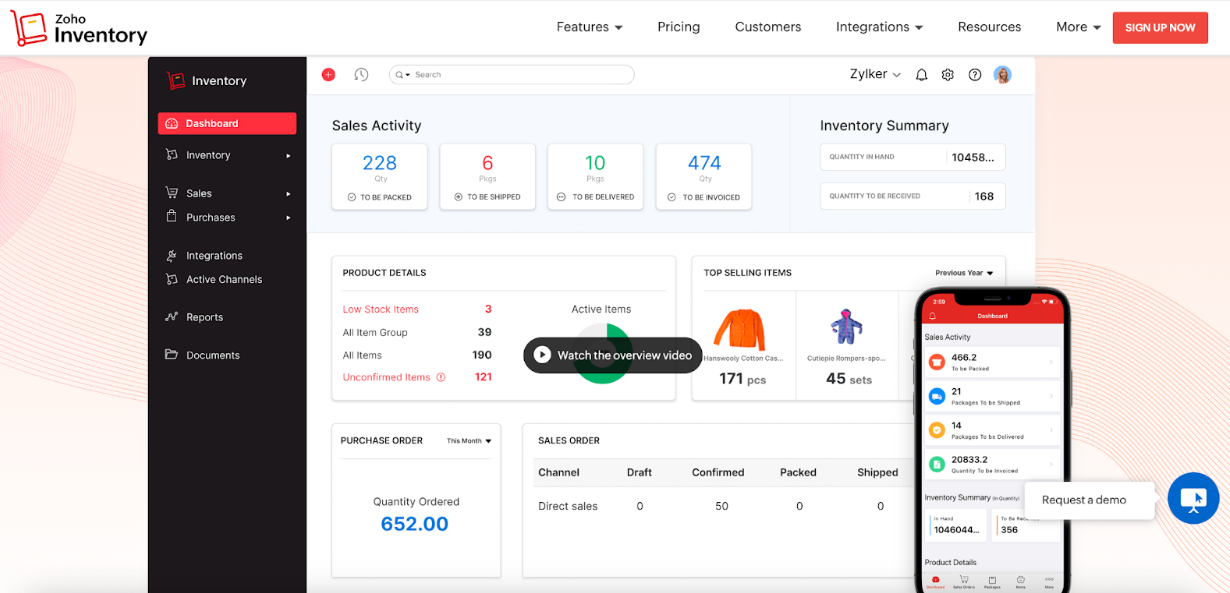 Zoho Inventory is a cloud-based inventory management system that is part of the broader Zoho business software suite. It offers an appealing option for small businesses operating on tight budgets, as it provides a free plan accommodating up to 50 orders per month. Additionally, there are affordable plans available for businesses with higher sales volumes.
My choice of Zoho Inventory is driven by several factors. First, it provides the assurance of partnering with a reputable software company renowned for its excellent customer service. Furthermore, businesses have the flexibility to begin with a free account and then scale up to access additional features as their needs evolve.
Zoho Inventory stands out as an impressive inventory management solution thanks to its user-friendly interface, robust feature set, and seamless integration with other Zoho applications and third-party software. It equips businesses of all sizes with efficient tools for tracking stock levels, automating order management, and generating insightful reports to enhance supply chain operations. Key features like multi-channel selling, barcode scanning, and real-time inventory updates empower businesses to streamline inventory management, reduce manual errors, and enhance overall efficiency.
Notable features and integrations of Zoho Inventory include vendor-managed inventory, reporting, analysis, lot traceability, purchase order creation, backorders, drop shipments, serial number tracking, shipment estimating, tracking, bill of materials, and delivery confirmation. Mobile apps are available for both Android and iOS devices.
Zoho Inventory offers native integrations with various ecommerce platforms, PoS systems, shipping services, and payment systems, including Amazon, Etsy, eBay, Shopify, Magento, Bigcommerce, WooCommerce, TradeGecko, and others. Custom integrations are also possible through paid Zapier accounts.
Pros:
Suitable for a wide range of business needs
Highly customizable
Affordable pricing options
Cons:
Some features may exhibit slowness
Improvement needed in tech support
Sage X3
Sage X3 is a powerful Enterprise Resource Planning (ERP) and inventory management system that assists companies in responding to changes, reducing excess inventory, and cutting costs. It offers the flexibility of deployment in the cloud, on-premises, or through a hybrid approach and is designed to function as a multi-company, multi-country, and multi-site solution.
I've chosen Sage X3 for its inventory management capabilities, which rely on real-time supply chain data to support organizations in making informed decisions regarding stock volume and whether to restock or discontinue items. The software also aids in automating procurement processes while maintaining control over inventory costs.
Sage X3 stands out as a robust inventory management solution due to its extensive feature set and user-friendly interface. It provides real-time visibility into inventory levels, allowing businesses to optimize stock levels and minimize holding costs. By automating tasks like order processing, replenishment, and demand forecasting, Sage X3 streamlines operations and reduces the risk of overstocking or stockouts. The platform's scalability and customizable reporting tools empower organizations to adapt to evolving inventory needs and make data-driven decisions, ultimately enhancing efficiency, accuracy, and profitability in inventory management processes.
Noteworthy features and integrations of Sage X3 encompass financial management, supply chain management, manufacturing management, business intelligence, multi-company and multi-site capabilities, compliance and regulatory support, mobile accessibility, workflow automation, and integration capabilities.
Sage X3 integrates seamlessly with other Sage applications and a range of industry-leading software solutions, including Boomi, Certify, erpCommerce, Planful, Lynq, Prophix, Skynamo, SPS Commerce, YayPay, and more.
Pros:
Capable of handling stock for multiple companies
Effective quality control processes
Robust set of features
Cons:
Standard version lacks document management
Room for improvement in financial reporting
Fishbowl
Fishbowl is a hybrid warehouse and manufacturing ecommerce inventory management software solution primarily designed for organizations that use QuickBooks. Notably, it is utilized by several prominent organizations, including General Electric, Mercedes-Benz, NASA, the U.S. Air Force, and the U.S. Army.
I chose Fishbowl because it offers a comprehensive software suite that seamlessly integrates with QuickBooks, a widely adopted accounting program. Fishbowl enhances QuickBooks by adding essential inventory features that QuickBooks lacks, such as barcode scanning and part tracking.
Fishbowl is recognized for its effectiveness in inventory management, catering to businesses by providing a broad range of features. These include real-time stock level tracking, automated order processing, and advanced reporting capabilities, all of which enable businesses to optimize their inventory operations. Fishbowl is particularly well-suited for small and mid-sized companies due to its user-friendly nature and smooth integration with popular accounting and ecommerce platforms. This accessibility makes it a comprehensive solution for streamlining inventory management processes, reducing costly errors, and improving overall supply chain efficiency.
Fishbowl offers a variety of standout features, including inventory tracking, multi-location management, part tracking, auto purchasing, vendor management, pick and pack, kitting, order fulfillment, payment processing, and order management. Additionally, Fishbowl provides training and support to assist users in making the most of its capabilities.
Fishbowl's native integrations cover more than 50 popular software applications and ecommerce platforms. These include Amazon, Clover Connect, eBay, HubSpot, Magento, NetStock, Salesforce, Shopify, QuickBooks Desktop, QuickBooks Online, Xero, Zencart, and many others.
Pros:
Supports remote user access
User-friendly interface
Real-time inventory visibility
Cons:
Pricing may be steep for smaller businesses
Could benefit from more customizability
Cin7 Omni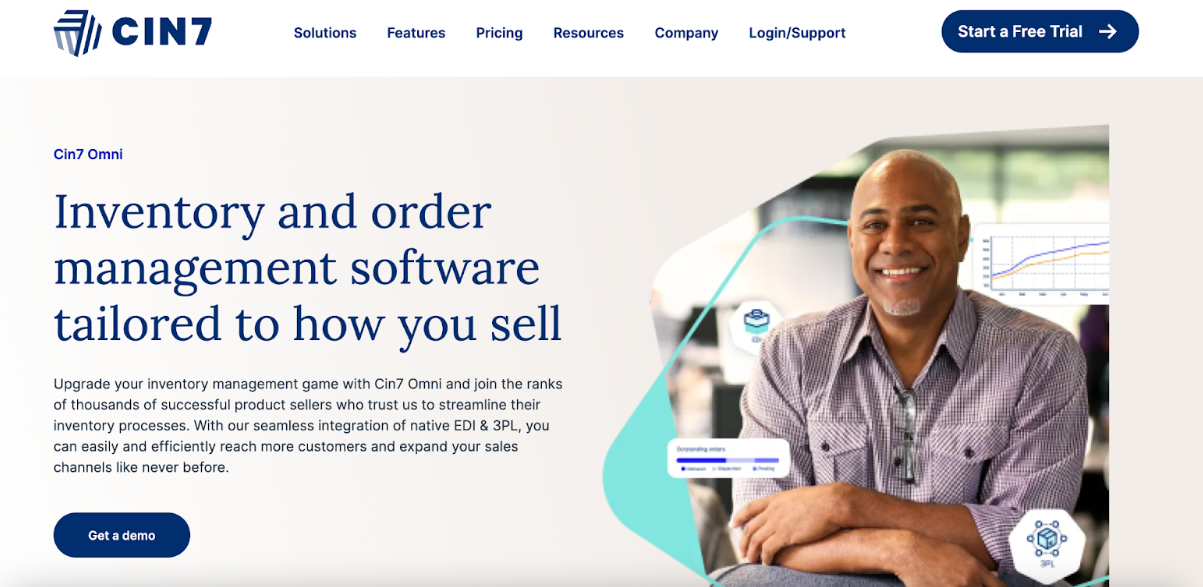 Cin7 is a cloud-based inventory and order management software solution designed for ecommerce businesses that manage multiple sales channels. Cin7's platform allows online retailers to effectively oversee online, B2B, retail, and wholesale channels.
My choice of Cin7 is driven by its comprehensive, all-in-one platform, which serves as an alternative to Enterprise Resource Planning (ERP) systems. Cin7 offers integrated modules for ecommerce, retail, B2B sales, manufacturing, marketplaces, logistics, and Electronic Data Interchange (EDI) management. This integrated approach provides significant value to businesses that may require ERP-like functionalities but do not have an ERP system in place.
Cin7 Omni stands out as an excellent inventory management solution due to its holistic approach to handling inventory across various sales channels and distribution networks. It excels by offering a centralized platform that seamlessly integrates with diverse ecommerce platforms, marketplaces, and third-party logistics providers. This integration empowers businesses to efficiently manage their inventory in a complex omnichannel environment. With features like real-time tracking, demand forecasting, and automated order processing, Cin7 Omni not only optimizes inventory levels but also enhances visibility and control. This reduces the risk of stockouts and overstocking while ensuring accurate, timely order fulfillment. Consequently, it serves as a valuable asset for businesses seeking to streamline inventory management in today's omnichannel retail landscape.
Cin7 offers a wide range of standout features, including inventory management, built-in EDI and point of sale, inventory control, order management, order automations, built-in third-party logistics (3PL) integration, Amazon FBA and seller integration, inventory reporting, B2B ecommerce capabilities, and comprehensive reporting.
Cin7 seamlessly integrates with over 700 popular accounting, ecommerce, warehouse, and shipping platforms through a combination of native integrations and third-party connectors. Prominent platform integrations encompass Etsy, EVO Payments, GoSweetSpot, Magento, Mailchimp, PayPal, Salesforce, ShipStation, Shopify, Walmart, Wayfair, WooCommerce, and many others.
Pros:
Manages multiple sales channels and distribution networks effectively
Offers a vast number of integrations
User-friendly interface
Cons:
Some users experience long loading times
Occasional delays in customer support
MRPeasy
MRPeasy is an inventory management software for ecommerce designed to assist manufacturers in optimizing their order, supply, and production processes.
I've selected MRPeasy because it provides users with the capability to manage and track stock levels, order lifecycles, and inventory performance metrics within the platform. The software aids in the optimization of manufacturing processes through features such as automated reordering and an integrated order fulfillment system. Users can efficiently manage stock levels by placing purchase orders from multiple vendors simultaneously. Additionally, MRPeasy generates picking lists for warehouse workers and shipping labels automatically.
The software offers the ability to generate reports on various aspects of inventory management, including total revenue, cost per item, and the average time from order placement to delivery. MRPeasy can also produce reports related to order histories, shipment statuses, and on-hand stock levels. These reports enable businesses to identify areas for improving process efficiency and reducing inventory management costs.
Notable features and integrations of MRPeasy include automated reordering, stock level notifications, barcode scanning, auto-generated picking lists, warehouse lifecycle tracking for batches and lots, and comprehensive reporting.
MRPeasy seamlessly integrates with various platforms and services, including BigCommerce, Magento, Pipedrive, QuickBooks, ShipStation, Shopify, Ware2Go, WooCommerce, Xero, and more. Additional integrations are accessible with a paid Zapier account.
Pros:
Offers automated production planning features
Affordable option suitable for small and medium-sized businesses (SMBs)
Flexible functionalities to accommodate unique business needs
Cons:
The tool is relatively simple and may lack some more specific features
Customer support is not accessible by phone
Sortly
Sortly is a cloud-based inventory management software solution designed to cater specifically to the small business market. Its simplified user interface and intuitive design make it well-suited for small and growing businesses, including those operated by sole proprietors.
Sortly offers an interface that is easy to use and requires minimal training, making it a user-friendly option for organizations with modest inventory management needs. Furthermore, Sortly provides mobile apps for Android and iOS devices, allowing users to manage their inventory remotely. This feature makes it a practical choice for business owners who are frequently on the move.
Sortly excels in inventory management, especially for businesses that prioritize simplicity and organization. Its user-friendly interface and intuitive design make it effortless for users to catalog and monitor their inventory, ensuring that items are readily accessible and manageable. With capabilities such as barcode scanning, custom labels, and multi-location tracking, Sortly simplifies the process of organizing and monitoring inventory across different sites or departments. Moreover, its cloud-based accessibility enables real-time updates and collaboration, facilitating efficient inventory control and minimizing the risk of discrepancies or inefficiencies. Sortly's straightforward approach positions it as an ideal solution for businesses in search of an uncomplicated yet effective inventory management tool.
Easily attach barcodes to products, customize the barcode design, and print them
Check it out!
Sortly offers several standout features, including location tracking, barcoding, activity tracking, audit trails, customizable access profiles, note and tag addition to items, photo uploads, item search and tracking, customizable QR labels, and UPC, ISBN, and EAN barcode scanning for item identification. Users can also set reminders for loaned items, warranty expirations, or return dates.
Sortly is currently in the process of developing API integrations with popular accounting and ecommerce providers such as Shopify, QuickBooks, and Xero. However, API access is included only in their Enterprise-level plan.
Pros:
Ability to export folders
Simple process for adding new inventory
Capability to share inventory lists
Cons:
Lack of a location section
Limited reporting capabilities
Lightspeed Retail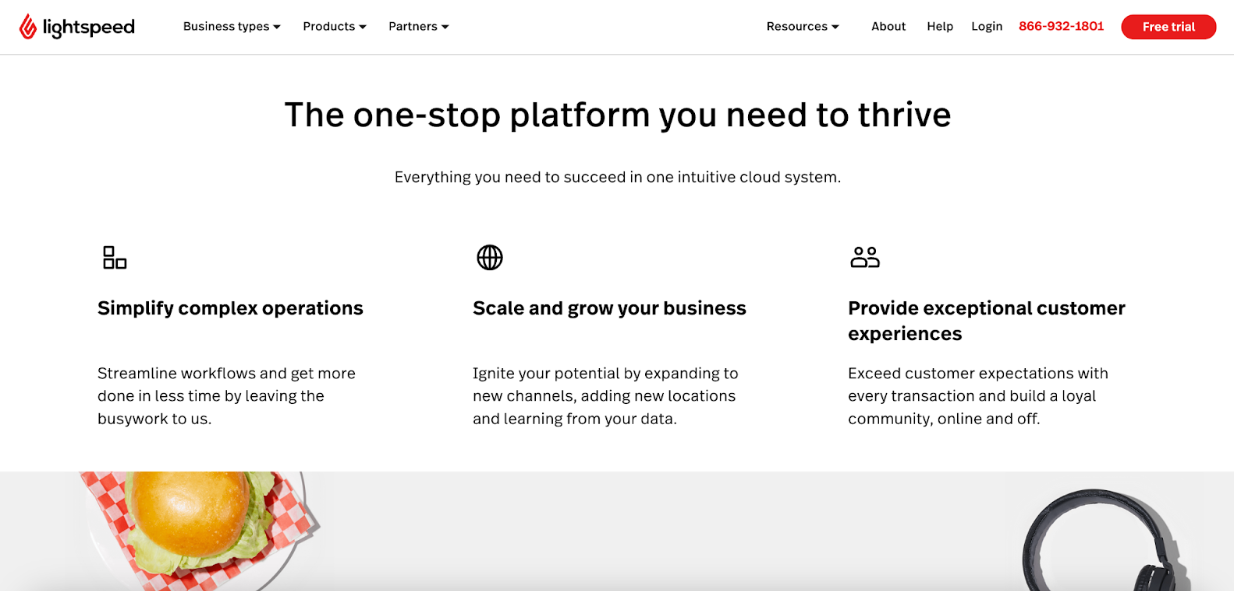 Lightspeed Retail is a combined point-of-sale (POS) and inventory management program primarily tailored for small retail shops. It offers robust stock tracking tools, extensive integrations, and notable e-commerce capabilities.
Lightspeed Retail is a web-based inventory management tool that caters to both brick-and-mortar and e-commerce stores. Its industry-specific options and in-store sales functionality position it as a top choice for retail businesses. The program is cloud-based and includes an iPad version for efficient in-store customer checkout. It supports average cost and FIFO (First-In, First-Out) inventory valuation methods.
While Lightspeed Retail's primary service is point-of-sale, it also provides robust retail inventory management features. Additionally, it offers integration with SkuVault, a warehouse management system, to expand its capabilities. Some of the key inventory features for retail shops include bulk price changes and automated discounts, tracking inventory levels and SKUs across multiple locations, coupon management, synchronization of e-commerce and in-store inventory, customer reorder guidelines, COGS (Cost of Goods Sold) calculations, support for bundled products, catalog file imports from vendors, and the ability to create and send purchase orders.
Lightspeed Retail offers integration with various applications, including Kimoby, Pointy from Google, RetailNext, and Retail Toolkit.
Pros:
Offers a 14-day free trial without requiring a credit card.
Integrates with applications across 29 categories, enhancing flexibility and functionality.
Cons:
The basic plan does not include e-commerce functions, potentially limiting its utility for online-focused businesses.
Not compatible with Android devices.
Some small retail shops may find certain features unnecessary or overly complex for their needs.
Conclusion
In today's business landscape, finding trustworthy cloud-based ecommerce inventory management software is essential for efficient and real-time inventory control. The list provided here offers a selection of reliable cloud-based solutions that can assist you in managing your inventory effectively.
Rest assured that these options are designed to meet various inventory management needs and are likely to provide customer satisfaction. Feel free to explore and try them out to determine which one best aligns with your specific requirements.

Marketing Manager of Mageplaza. Summer is attracted by new things. She loves writing, travelling and photography. Perceives herself as a part-time gymmer and a full-time dream chaser.
Website Support
& Maintenance Services
Make sure your store is not only in good shape but also thriving with a professional team yet at an affordable price.
Get Started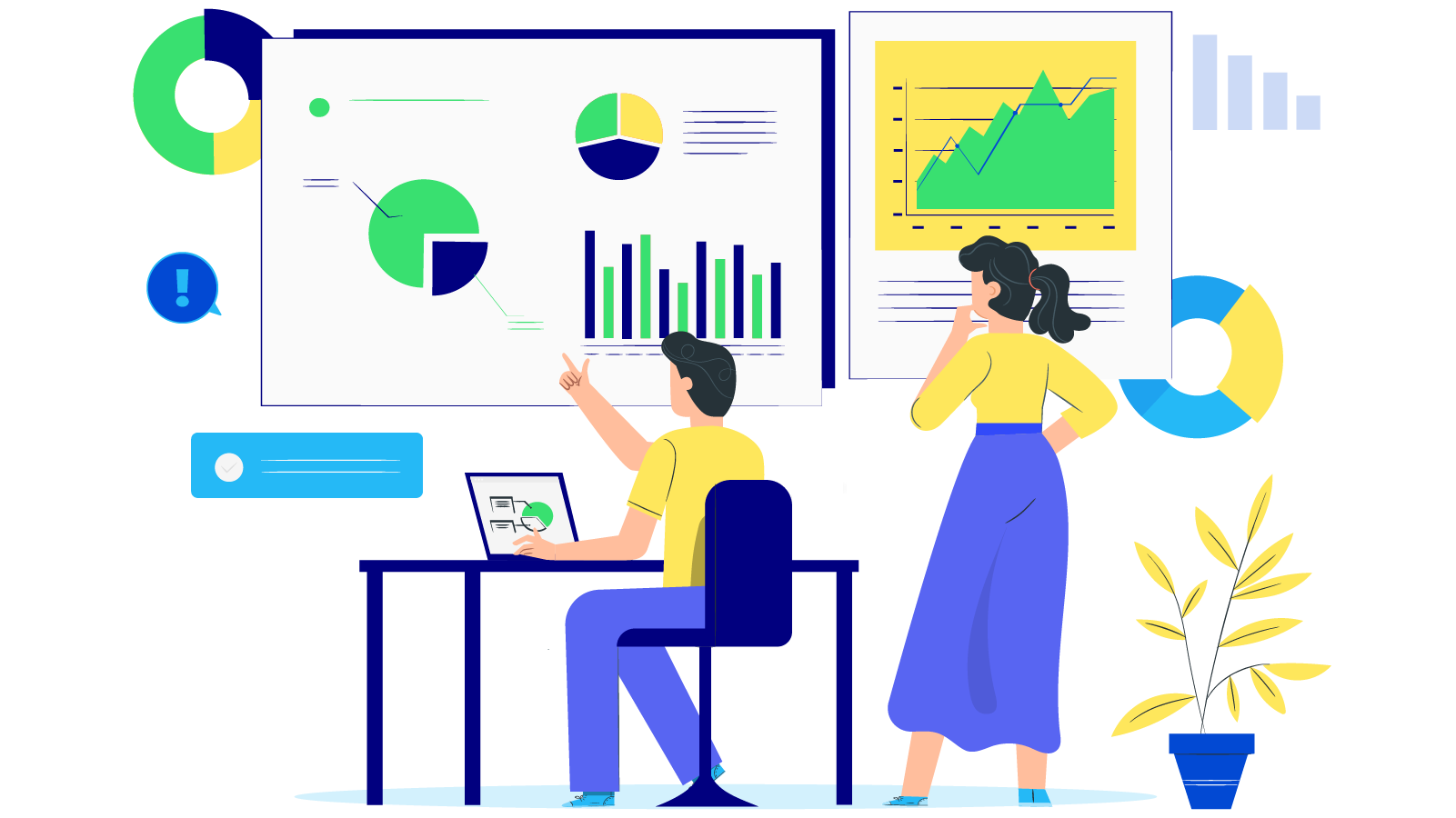 New Posts



Subscribe
Stay in the know
Get special offers on the latest news from Mageplaza.
Earn $10 in reward now!