Top 8+ Magento ERP Integration Software for online businesses
The Most Popular Extension Builder for

Magento 2
With a big catalog of 224+ extensions for your online store
Each department or team in an online business needs to access different data in various points of view. Sadly, in Magento 2, it is impossible to share and update all data in one place only. You have to deal with areas such as inventory, finance, and human resources separately.
How about integrating all capabilities into your Magento store?
Don't worry, ERP (Enterprise Resource Planning) software will help!
Let's start exploring Top 8+ available Magento ERP integration software - their features as well as pros and cons, to select your own method.
Magento Integration Service
by Mageplaza
Connect Magento store with other apps instantly with experts' help
Learn more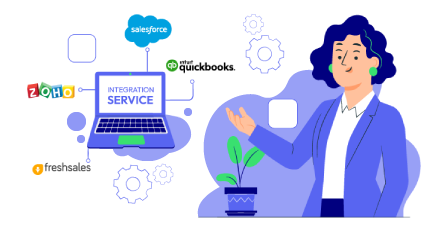 Table of Contents
What is Magento ERP integration?
The ERP application stands for Enterprise Resource Planning, which automates various business activities, ranging from accounting, manufacturing, to sales, marketing and human resources.
Magento ERP integration indicates the process of connecting ERP (Enterprise resource planning) software with the Magento platform to use data across systems. With this integration, real-time data is analyzed to make better business decisions.
Why you need Magento ERP integration
Centralized data: You can gather all data in one place to access them easily anytime you want.
Enhanced productivity: No more manual data enter, now you only need to let the tool work automatically.
Advanced analytics: Because of timely access of updated data, you can be ready for more business decisions.
Cost saving: You do not need to spend on development team training if you no longer manage your business on multiple platforms.
Inventory management: Track all orders and come up with production strategies thanks to sales report.
Unlimited scalability: A stable performance will be delivered regardless of a large number of SKUs, partners or customers.
Features of a Magento ERP software
Automation: All tasks can be automated using ERP software, such as accounting, invoicing, payroll and more. Not only does this feature reduce workload for employees, it also reduces human error caused by unavoidable reasons.
Data Analysis: First, it will analyzers information of your business, such as client, sales, or production data. After that, ERP software can identify trends and patterns, which helps evaluate task effectiveness and forecast future business decisions.
Reporting: The data is well presented via eye-catching graphs and charts, making it easy for any users to understand the results.
Accounting: One of the most popular features that businesses look for in an ERP software is accounting. All tasks related to payments, sales, or cost management will be taken care of by automated accounting system.
Sales and Marketing: Online businesses are able to keep track of marketing activities, ranging from tracking orders, shipping, creating billing documents, processing payments and solving return requests.
Customer Relationship Management: As ERP systems can be integrated with CRM tools, users are benefited from both of them. CRM solutions will handle all lead/traffic information, as well as marketing automation and sales activities to easily build a closer relationship with customers for better customer service.
Human Resource Management: This HR management module is a breakthrough solution for businesses as they can easily control all steps in the recruitment process, such as hiring, payroll, onboarding, leave, and more. It allows detailed information reach all teams, and complex functions such as tax work to be automated.
Supply Chain Management: In the process of manufacturing, other third-parties and stakeholders will be involved, which requires all inventory and delivery data to be visible across platforms.
Integration: ERP software enables all above capabilities work together seamlessly to support all components of the business. Be prepared for all applications to work harmoniously and improve your productivity in no time.
Top ERP Integration Software for Magento 2
1. Odoo ERP system
Odoo is a multinational company with a headquarter in Belgium, which provides business apps to assist the sales pipeline and business operations in general. The software is widely used by millions of businesses due to its variety of more than 30 core modules and other supplementary apps.
It centralizes all processes in a single platform to be accessible from any device. Also, the unique selling point of this tool is that it is compatible with other platforms and flexible to be custom as an open-source system.
Features
CRM
Accounting
Point of Sale
Marketing
Finance Management
Inventory Management
Customer Support
Reporting
Customization
Pros
Open-source development model
Large ecosystem
Excellent usability across all apps
Regular annual releases
API friendly
Flexible pricing plans (free plan included)
Cons
User training required
Confusion in new version updates
Explore Magento Odoo Integration service by Mageplaza
2. SAP ERP system
SAP stands for Systems Applications & Products in Data Processing - one of the oldest and most popular ERPs. It was established in 1992 and provided various solutions for business data.
The platform attracts over 200 million cloud users all over the world in 180+ countries. It supports a wide range of business management criteria; however, it requires complicated integration when connecting to non-SAP applications.
Features
Improve capital planning
Expand your products or services reach
Identify operation risks
Protect your business from security threats or other data breaches
Optimize human capital, accounting and finance, and more
Pros
Tailor-made system with high personalization abilities
Reliable data sharing system to centralize database
Complex transactions are well handled
Powerful data processing capabilities
Cons
System conflict with outdated systems, requiring additional configuration and re-engineering
High cost
Training required
The complex integration process
Regularly updated versions
Poor UX/UI
3. Oracle ERP
Oracle ERP is popular due to its best practices and built-in standards to help with business process automation. It uses cloud connection to help companies in building better IT, engineering, sales, marketing, and other services. Thanks to the ERP solution, businesses can enhance productivity and control better with lower costs.
Features
Ledger and Configurable Accounting Features
Inventory Management
Order Management
Security
Project planning and execution
Risk Management
Logistics/Supply chain planning and monitoring
Pros
Free trials
Oracle Financials Cloud that has full features of financial management
Risk Management Cloud helps you reduce the financial risks
Cons
Customization requirements when features that a company needs are not included in the default modules
High maintenance cost, which is not suitable for small companies.
4. Microsoft Dynamics 365
Microsoft Dynamics 365, released in late 2016, provides a way to bring CRM (customer relationship management) and ERP together to create such a scalable and flexible ecosystem. The combination will improve transactional data from many sources, get rid of duplicated data, and offer an enterprise-wide single source of truth.
What makes the application outstanding is its affordable cost and free and automatic updates. Thanks to this advantage, small companies with low budget can still get the most updated versions.
Features
Email integration: Outlook 365
Smart search
Sales insights
Customer insights
Finance and Operations apps
Supply Chain Management
Marketing
LinkedIn integration
Pros
Include all Microsoft products
Easy-to-use low-code platform
Fully scalable
Able to develop your own apps or integrate third-party apps
AI-powered workflow
Cons
Unfriendly user interface
Costly customizations
Mobile app does not include all features
Low data storage limits
5. Infor ERP
Infor ERP is one of the simplest ERP system, as it focuses on the manufacturing and distribution industry. This tremendously popular ERP vendor has been selected in the Top 4 largest ERP (in terms of popularity), after Oracle, SAP, and Microsoft.
The system supports industries such as fashion, food & beverage, automotive, apparel, healthcare, high tech & electronics.
Features
Finance and accounting
Supply chain management
Project management within one interface
Customer and order management
Planning and scheduling
Pros
Industry specific versions
Centralized data storage
Backup data automatically
Secure tracked transactions
Advanced reporting capabilities
Cons
High cost to plan, configure, custom, test and implement the software
Time-cosuming deployments
Additional indirect cost
6. Sage
Sage ERP comprises of diverse features set up ready for the user, all related to bookkeeping and accounting, as well as detailed reports, inventory tracking, and human resources.
It offers different software products for different business types and industries. This British cloud-based accounting system is favoured by small to medium-sized businesses due to the cost-effective pricing plans, short implementation time, and auto backups.
Features
Sage Intact - accounting and financial management
Sage People - human resources management
Sage 200 - finance and business management
Sage X3 - complete business management solution and more
Pros
Free trial
Affordable costs
Comprehensive reporting function
Strong inventory tracking
Multiple customization opportunities
Easy integration with third-party solutions
Cons
Difficult setup
Over-complicated features
Cluttered homepage needs customizing
7. IFS ERP
IFS automates tasks and limits the number of essential tools for each process to reduce the needed integrations and third-party usage. Thanks to this feature, it can reduce costs and improve business efficiency.
Features
Finance
Manufacturing
Human Capital Management
Customer Relationship
Supply Chain Management
Procurement
Pros
Highly customizable
User-friendly
Long history in ERP market
Cons
No free trial
The interface often sends error messages
Expensive, not affordable for small businesses
Complex features could be too much for basic needs
8. Katana ERP
Katana - a manufacturing ERP that constantly evolve with regularly updated features - is claimed to increase business productivity by 82% with a short implementation time of less than 7 days.
If you are a manufacturer, this application is made for you. All of the inventory data is updated real-time in a tidy dashboard, giving you a more visualized outlook of your manufacturing process. Using the data gathered from the software, online merchants can improve business strategies for better production efficiency.
Features
Omnichannel order management
Automatic inventory management
Purchase order management
Sales order insights
Production planning
Stock level optimization
Pros
Free trial included
Accessible via the cloud
User tutorials and other learning tools are provided
Friendly UX design
Flexibility to prioritize tasks
Ability to group and categorize anticipated capacity
Cons
Lack of contact syncing
Batch tracking system needs improvement
Missing features compared to traditional systems
ERP Integration Methods
There are 3 common types of ERP integration methods you will come across:
Point-to-point integration
If you only have to connect two pieces of software, this could be your quickest solution. However, this is not the case for modern businesses. As the number of connections increase, the burden on the technical department becomes bigger. Therefore, it is not recommended to those who use lots of software solutions.
Enterprise Service Bus (ESB)
This on-premises software architecture facilitates data sharing and communication across many applications. Although ESBs excel at vertical scaling, they struggle with horizontal scalability. They are therefore a bad option for companies who need to integrate with third parties and SaaS providers.
Integration Platform as a Service (iPaaS)
iPaaS platforms enable businesses to sync apps quickly without any coding requirements, and suitable to connect to SaaS products. They are flexible and cost-saving, which is a great option for businesses.
To consider the right integration method for your business, you should take into account criteria like budgeting, training, security, technocal resources and integrations needed now and in the future.
And if you think ERP integration is time-consuming, or you just simply don't want to spend a fortune on training, Mageplaza has Magento ERP integration service ready.
With our integration service, you can rest assured about any extra training, and can instantly update product info, manage inventory, and save a huge amount of time.
We have:
Experienced specialists who lead and take care of your project
Best industry practices to help you leverage platform's full capabilities
Quickest turnaround time thanks to ready-made solutions
Transparent process that lets you track status and update any thing you need
Affordable package options that suit your needs
2 months post-release support to assist you further
If you do not see the app you want to integrate with in our list, leave your details and we will assist you right away!
The bottom line
To select the right integration method for your business, you should take into consideration criteria such as functionalities, the integration capabilities, ERP vendor, costs, implementation process, and support in the future. We hope this blog post will help you understand basic features, pros and cons of each ERP software for better Magento ERP integration.
In case you find ERP integration to your Magento platform tricky, try our integration service and our experts will help you with everything.
Website Support
& Maintenance Services
Make sure your store is not only in good shape but also thriving with a professional team yet at an affordable price.
Get Started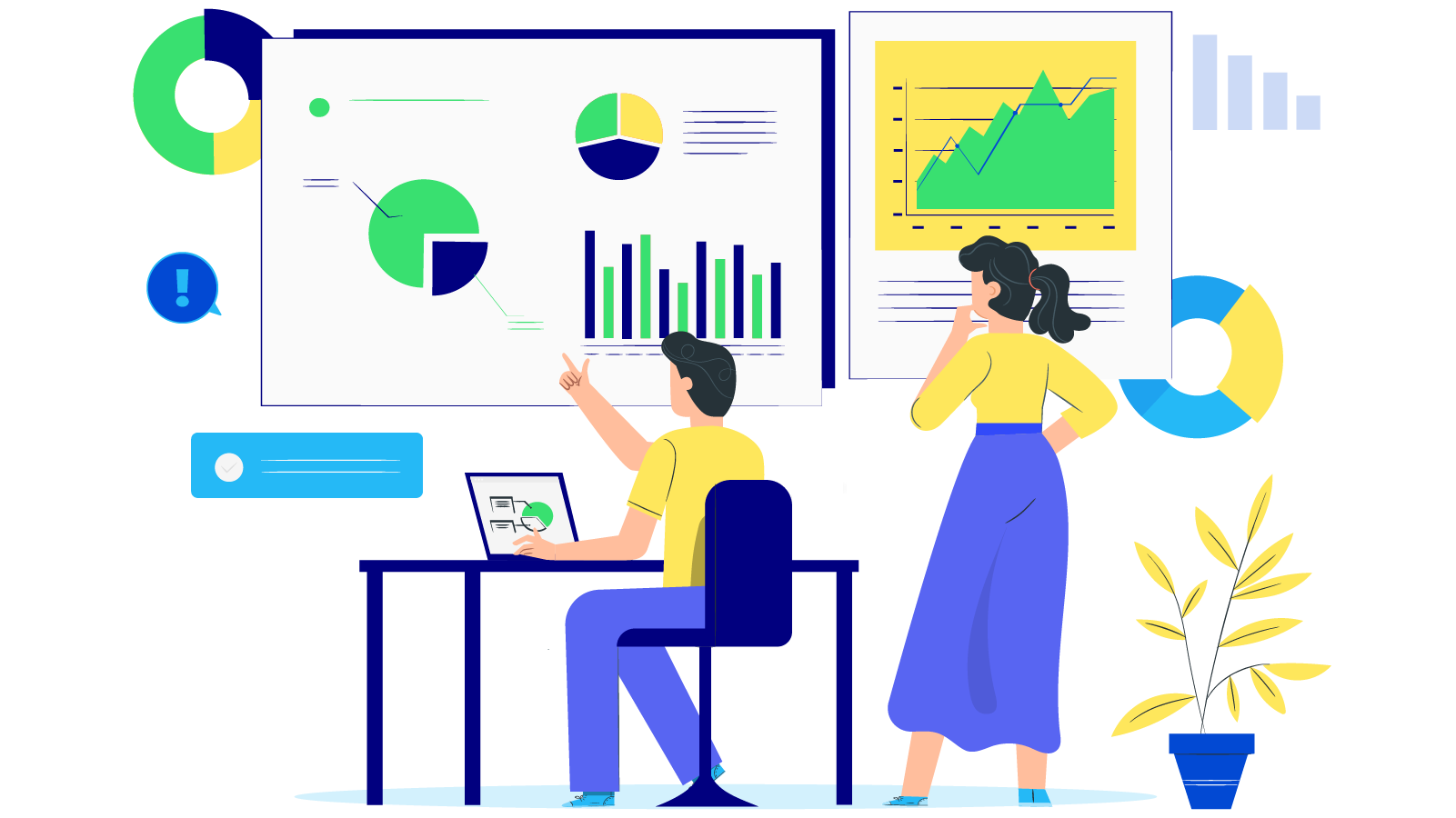 New Posts



Subscribe
Stay in the know
Get special offers on the latest news from Mageplaza.
Earn $10 in reward now!