How to fix duplicate content in Magento 2
Most webmasters and SEOer understand that search engines do not like duplicate content. So how search engines will do when there are many pages like such as the content. According to some statistics, up to 29% of pages is actually duplicate content.
Duplicate Content is the same content that appears in many places on the Internet. When multiple versions are the same, it is very difficult for the search engine to distinguish which version relates more closely to the user's search query. Therefore, search engines will rarely display duplicate content pages, and instead choose the articles that are likely to be the original version or choose the most relevant version.
The three biggest problems that Duplicate Content causes
Search engines can not distinguish which version is copied, which version is the root.
Search engines don't know how to direct link metrics (Mozrank, Moztrust, copyright, anchor text, link juice …) to a web page, or keep separate between versions.
Search engines don't know which version to choose for the search results.
With the appearance of duplicate content, webmasters face the problem of losing rank, reduce traffic, and SE will give less accurate search results.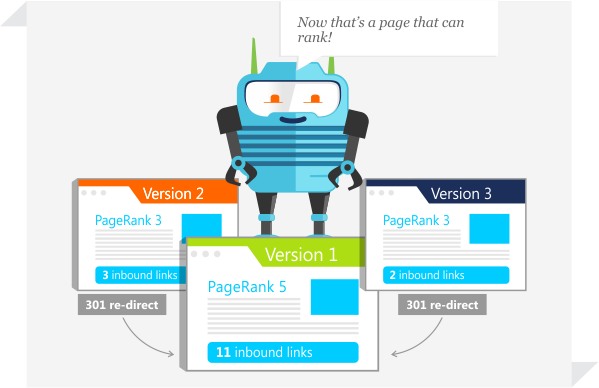 Why does duplicate content occur?
Identifying duplicate content is not the whole content and title saying the same thing, a word. Search engines evaluate duplicate content through a number of key factors:
URL parameters
URL parameters such as click tracking and some analysis codes can cause duplicate content issues.
Print version
Printed versions of a content can cause duplicate content when multiple versions of the page are ranked.
Copy content
Duplicate Completely: The most obvious case when content is 100% duplicated is only the only difference is the Url.

Partial Duplicate: The most original case is the only difference in layout, image, and a little bit of the word.

Cross Domain: The case is like a piece of content, usually taken from the original and posted as many sections on different websites.
WWW and non-WWW
There are many SEOers who do not pay attention to this. So, they have pushed the website into Duplicate Content. Duplicate Content Website will be penalized by search engines, they will remove (depending on the level) the search results on the results page for pages with too much duplicate content. This will make the site re-rank and even completely be removed from the rankings.
How to fix duplicate content
There are many ways to fix duplicate content issues, but the most important thing is that you must understand "How to convey content on the web that is relevant and beneficial to customers". In addition to the remedies to deal with search engines like "301 redirects, Rel =" canonical ", you should base on the gist and write content according to own opinion as well as ask questions or exclamation to the reader, etc.
Here are simple ways to fix duplicate content issues:
301 redirect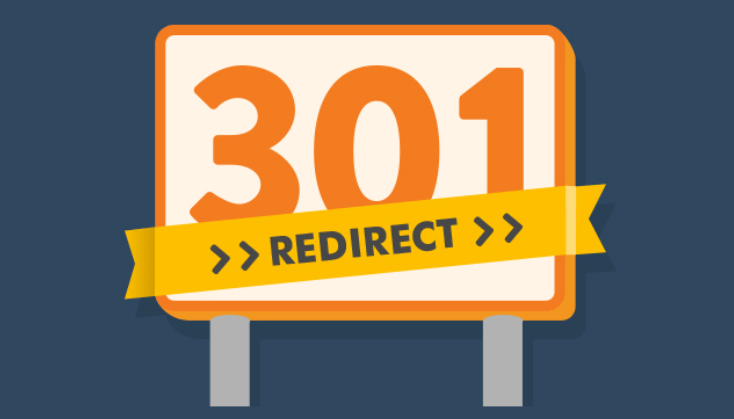 In many cases, the best way to combat duplicate content is to set up a 301 redirect page from the "copy" page of the original content page. When pages with high rankings are well combined into a single page, they no longer compete with each other, which creates a stronger relevance and overall positive signal. This will positively impact on the ability to be well ranked in search engines.
Do not make users feel bothered because of being able to see the same content anywhere. When discovering duplicate content sites, use a 301 redirect that takes them as well as search bots to an address.
Rel="canonical"
Another option to deal with duplicate content is to use the rel = canonical. The rel = canonical associated with a link juice is the same as a 301 redirect, and to implement it often takes more time.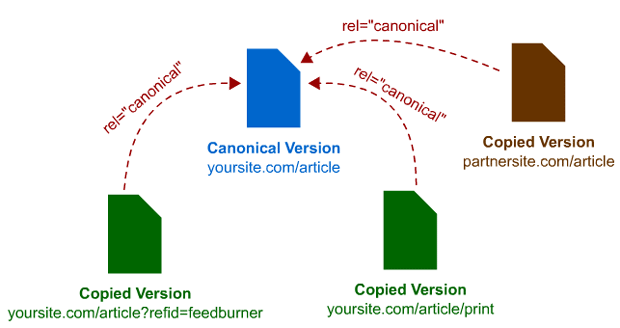 Meta Robots
The meta robots with "no index, no follow" values can be executed on web pages that do not need to be included in the index of the search engine. This allows bots to search crawl links on a given site but not include them in the rankings. This is especially useful with page breaks.
Code sample meta robots

Parameter Handling in Google Search Console
Google Search Console allows you to set up your site's preferred domain and handle different URL parameters. The main drawback of these methods is that they only work for Google. Any of your changes here will not affect Bing or any other search engine.
Preferred domain
This should be set for all sites. It's a simple way to tell Google if a certain website should be displayed "yes" or "no" www in the search results pages.
Conclusion
Duplicate content is always a painful problem for SEO, so it is necessary to minimize the risk of this problem. Invest in your content with useful information, differentiate yourself from the rest of the site and ask for copyright issues when another website wants to get your information. Hopefully, through this article, you already know what duplicate content is about and pay more attention to this issue.
With Mageplaza SEO extension, by adding Canonical URL Meta, those duplicate content will be automatically prevented and will help to boost your SEO performance outstandingly.
New Posts

Subscribe
Stay

in the know

Get special offers on the latest news from Mageplaza.
Earn $10 in reward now!