Clickfunnels $19 Plan Review [2021 Latest Updated]
The Most Popular Extension Builder for

Magento 2
With a big catalog of 224+ extensions for your online store
Have you ever thought about getting a powerful sales funnels builder like Clickfunnels with only $19?
For many small and medium-sized businesses, the Clickfunnels original plans can be too expensive and unaffordable. Then this Clickfunnels' special offer for $19 per month can be what you are looking for.
However, there is no such thing as free lunch!
Read on for having a deeper understanding of Clickfunnels $19 plan and whether it's still available.
Table of contents
What is Clickfunnels?
For those who don't know Clickfunnels, it's a great toolset designed to help you set up and monetize your web using profitable sales funnels.
Of course, Clickfunnels is not the only choice you could have when it comes to the best sales funnel builders. But the truth is that Clickfunnels is definitely one of the fastest and most powerful tools that turn you from an amateur into a master in the online marketing field.
You can get everything you need to build a complete sales funnel, like:
A user-friendly page editor for high-converting landing pages

Create a variety of funnels with full functionality for distinct marketing purposes

Set up affiliate programs via Clickfunnels' Backpack

Offer built-in email marketing automation for follow-up campaigns

Create membership sites and many more
You can read our Clickfunnels in-depth review for a more detailed view of this legendary platform that digs deep inside each feature, pro and con of Clickfunnels.
Clickfunnels $19 plan
Clickfunnels $19 plan: Updated information
At first, the $19 plan was designed to aim at those entrepreneurs who are unwilling to commit to a pricier plan without being sure if such software works for them.
However, in 2019, Clickfunnels announced that they would discontinue the $19 plan in favor of the new Clickfunnels pricing plans.
What is Clickfunnels Shared plan: The $19 plan
Shared Funnel is a limited plan, which costs $19 a month. The truth's that it is not a commonly known package from Clickfunnels.
The target users of this plan are generally new Clickfunnels as well as small businesses who just want to work with a small part in the sales funnels that have been "shared" with them.
In other words, this plan is only available if you sign-up to Clickfunnels using a special link shared by a current user to share the funnel with you. It means that you need a sponsor who gives you a link where he/ she shares the Clickfunnels account with you.
Clickfunnels $19 plan: Overview
Thing brings us to Clickfunnels' $19 plan is quite clear.
Clickfunnels is indeed powerful and multi-functional, but it doesn't come at a low price.
Especially if you are running a startup with a shoestring budget, Clickfunnels' primary plans (the $97 and $297 packages) are unreasonable
Then the $19 plan is sure to look like an attractive deal you can't refuse. This plan was somewhat of a middle ground between Clickfunnels' free trial account and a promotional offer.
It's like customers can keep using their accounts after a 14-day free trial but don't have to pay at least $97 for Clickfunnels regular plan.
What you get in the Clickfunnels Shared Plan
Benefits of the Clickfunnels $19 plan include:
Number of funnels: limited to 3 funnels only that are shared with you

Number of pages: limited based on those who your account shares with

Number of visitors: Up to 5.000 (while the $97 plan is limited to 20.000 visitors/ mo and the other tier is unlimited)

Unlike the full plan, the benefits you get in the shared plan has a lot of limitations in the feature-set. As a result, there are many premium features in Clickfunnels you can not experience.
In exchange, you can have the first experience at a very reasonable price - only $19 per month.
If $97 per month is indeed an immense amount to start with, the $19 plan seems more possible for the startups. That's why it's considered as Clickfunnels cost-sharing plan designed for new Clickfunnels users.
Clickfunnels Shared Plan's limitations
However, don't be excited too soon as something cheap is not always the best deal.
Though the $19 plan was indeed a budget-friendly solution, it had several drawbacks:
Users have up to 3 active shared funnels in their accounts. These funnels are what you imported using a link that an existing Clickfunnels user gave to you

Can not create your private funnels or add pages to the shared funnels as you don't have access to the page builder tool. You can only use the page editor tool for editing in basic

The funnel type you can customize depends on the person who shared it with you. So it can be an opt-in, sales funnel, a lead generation, membership site, etc and you can not decide
The $19 plan: Comparison to $97 plan and $297 plan
Firstly, let's look at 2 current plans that are touted on Clickfunnels' official website - the Clickfunnels and Clickfunnels Platinum.
Clickfunnels (the standard plan): cost $97 per month. The cheapest tier with some restrictions to advanced features and numbers of funnel and page that users can create

Clickfunnels Platinum (the pro plan): cost $297 per month. Go one step up from the starter plan with unlimited funnels, pages. Open access to Clickfunnels advanced features (for example, Clickfunnels Backpack or Follow-up Funnels)
Actually, there's still one more plan called the TwoCommaClubX ($2.497 a month). The most comprehensive plan with unlimited funnels, premium training programs, priority support, etc. does online marketing to you like a walk in the park.
However, with this special package, you need to be approved to join by Clickfunnels. They only choose those with high potential and resources that suit their program to be TwoCommaClubX's members.
No matter what, each plan comes with a significant amount of access to Clickfunnels' core features solely for those who need to create an entire website with code-free customizations.
Check out my Clickfunnels pricing guide and review for more details.
The $19 plan: Assessment
Let's break down the plan view for 2 target audiences.
For the $19 plan's users
Apparently, the $19 plan has lots of limitations. Of course, it doesn't have as many facilities as other packages at a much smaller price.
This can create an incomplete experience for the users. Furthermore, they also don't have the chance to experience Clickfunnels to its fullest potential.
For the sponsor (who accept to share their funnels with you)
In a different aspect, the Clickfunnels Shared plan was particularly beneficial for independent Clickfunnels affiliates.
With each individual signing up for an account via a share funnel link, the independent Clickfunnels affiliate would gain a commission from the parent company Etison LLC.
Magento API Integration Service by Mageplaza
Connect your store with any 3rd-party software and boost customer experience quickly and efficiently.
Learn more
How could you get Clickfunnels for the-lowest-price?
Option 1: Experience the Clickfunnels free trial in 14 days
Free trials are a tricky thing. In exchange, you get a set amount of time to explore all the feature-set in Clickfunnels to make the most informed decision whether to have a long-time commitment with this software provider.
14 days might not be long enough for you to experience all benefits of Clickfunnels as it has a very steep learning curve. However, it's enough to give you an overall estimate of the whole platform and decide whether Clickfunnels is right for your business.
Click here to get your free 14-day trial.
Overview of Clickfunnels free trial
After submitting your email address and password, Clickfunnels offers you 2 options:
14-day trial for the Standard plan ($97)

14-day trial for the Platinum plan ($297)
Some might convince you to take the $94 free trial versus the $297 route, which I'm afraid I have to disagree with this viewpoint.
Basically, it's a free trial, so why won't you take this chance to explore even the advanced features in the Platinum package during your 14 days?
And you can always downgrade to the $97 plan at the end of your trial period. All you need to do is send an email for Clickfunnels team support for making the change. It's risk-free.
To make it clear, the trial plan you choose will decide the number of benefits you could get within 14 days. If you go for the $97 trial plan, you can not experience advanced features in the Clickfunnels Platinum.
Bonus tips for your trial plan
No matter what plan you choose ($97 or $297 plan trial), consider the following prior tasks:
First, you should schedule your onboarding call on day 1 of your free trial and manage your time to what these Funnel Flix offerings:
One Funnel Away that show you how all pieces of your funnel work together

Ad Skills that teaches you how to generate traffic to your sales funnels

Choose one Business Owner from 30 Days video to learn and take experience

Join A Virtual Hackathon and ask questions (only available for the Platinum free trial)
At the same time, you can hang out in the Clickfunnels' private community to study from experienced users.
Option 2: Get Clickfunnels discounted offers
Funnel Builder Secrets
Funnel Builder Secrets is a special discounted offer of Clickfunnels to help you master every aspect of building profitable funnels. So far, this is the comprehensive package that Clickfunnels offer its users to make a funnel.
This option can be quite expensive with small businesses. However, the benefits its users take back are enormous. You should take advantage of this offer only if you decide to go with this platform in the long-run strategies and aim to be an online marketing master.
Clickfunnels offers 2 discounted packages:
The 6-month package: costs $1.997 (include 6-month free access to Clickfunnels Platinum and other exclusive advantages)

The 12-month package: cost $2.997 (include 12-month free access to Clickfunnels Platinum and other exclusive benefits)
Secrets Masterclass
Secrets Masterclass is a special training program bundled with 6-month free access to Clickfunnels Platinum and other amazing bonuses, including:
One Funnel Away (30 Day Challenge)

10X Secrets Mastery Program

Traffic Secrets/ Ad Skills

Virtual Daily Funnel Hack-A-Thon's
You can get all of the above benefits for only $997.
Apart from these offers, Clickfunnels also have different promotional packages you should know. Click here to learn more about Clickfunnels discounted offers.
Option 3: Be an affiliate of Clickfunnels
There's one way that you can make Clickfunnels pay for itself. That is signing up for Clickfunnels Affiliate Program.
By doing this, you can earn recurring commissions if one person signs up via your affiliate link to get started with the 14-day free trial.
For those who don't know, Clickfunnels offers up to 40% commission for every affiliate on all of their front end products. Plus, you also get more $100 commission for sales of:
Clickfunnels' new affiliate can gain a 20% commission on purchases of Clickfunnels subscriptions that your front end buyers sign up for.
Once you reach at least 40 active Clickfunnels' members paying for their membership under your affiliate id within at least 30 days, you can upgrade your commission to 40% commission per month.
What's special is that this is a monthly recurring commission. It means that as long as they keep paying for their account, you still get your commission.
Wrap up!
To go from an unknown to a professional and monetizable website, entrepreneurs and marketers have to deal with many daunting challenges.
Clickfunnels is a tool that helps you gain a competitive edge in the online marketplace. Have you ever thought about taking a Clickfunnels trial?
Stop wasting your time for hesitation and scale your business with Clickfunnels today!
As a content executive at Mageplaza, Mia Hoang understands the value of content marketing lies in the engagement between the customers and companies. Her wish is to bring a unique voice, different perspectives, and new light for every audience.
Website Support
& Maintenance Services
Make sure your store is not only in good shape but also thriving with a professional team yet at an affordable price.
Get Started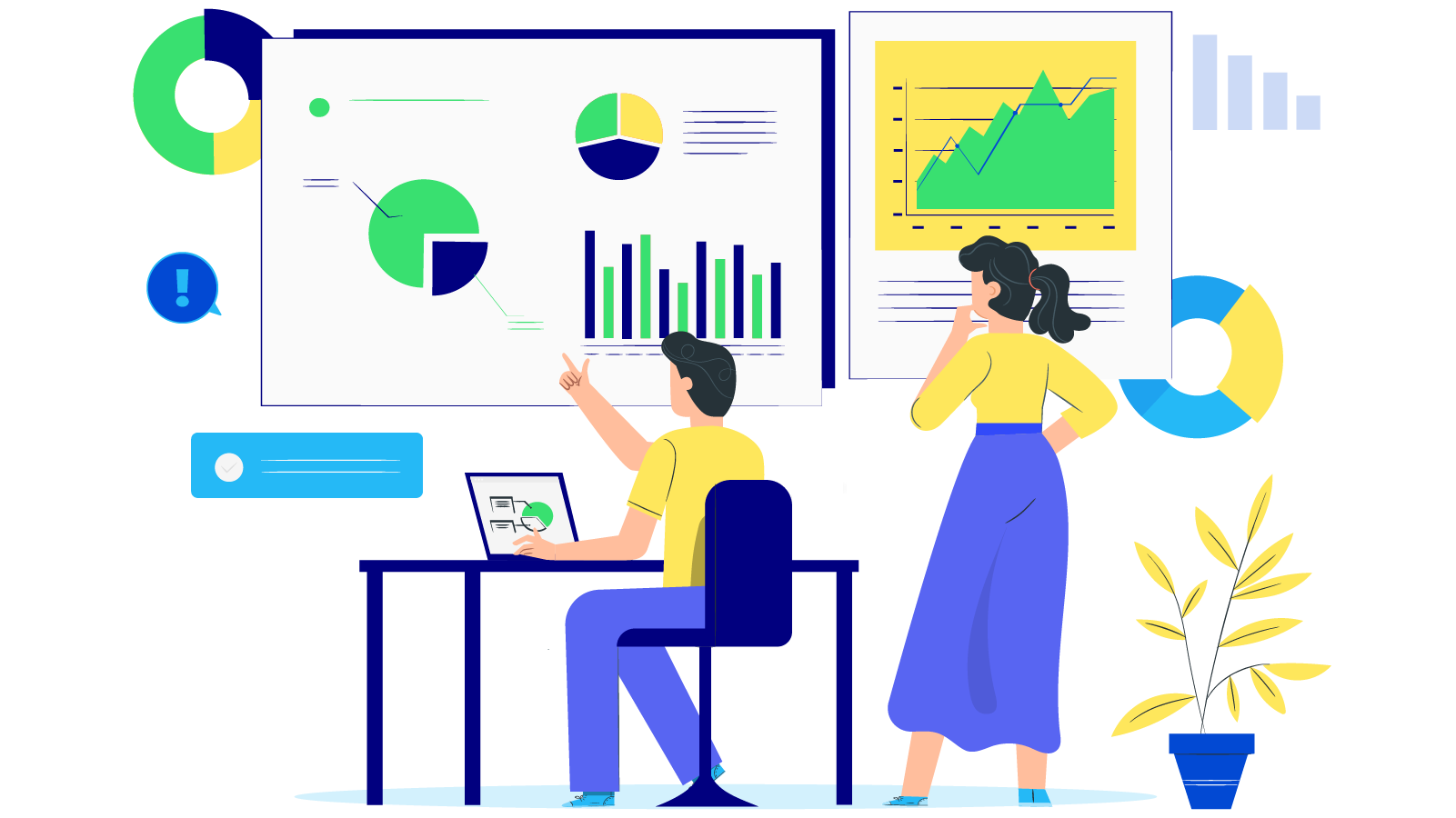 New Posts



Subscribe
Stay in the know
Get special offers on the latest news from Mageplaza.
Earn $10 in reward now!