9 Best Bluehost Alternatives (Compared & Reviewed)
The Most Popular Extension Builder for

Magento 2
With a big catalog of 224+ extensions for your online store
The typical "I might need a website" process run like this:
You have an excellent idea for your E-commerce business. You probably install WordPress due to its easy-to-use and robust design. Now, it's high time to decide which web hosting provider you want to use.
And you don't even know where to begin!
Many people may go with Bluehost for their WordPress hosting. Because after all, it's been serving the online community for a number of decades without major problems. Plus, it is relatively easy to set up and comes with a free domain, making it a decent choice for anyone launching their first website. Make no mistake, we highly recommend Bluehost and consistently consider it one of the best hosting companies.
However, just because Bluehost is so popular, it doesn't mean it is the right choice for your personal needs. Keep in mind that it's worth weighing your options before committing to Bluehost's long-term plans.
Fortunately, we've done all the hard work for you. The list of our handpicked 9 best Bluehost alternatives is guaranteed to deliver the best performance and value for money.
We have a lot to discuss in this blog post, so get comfortable as we guide through the best alternatives to Bluehost. We should begin now!
Table of contents
Why should you consider Bluehost alternatives?
As you are looking up Bluehost alternatives, chances are you're more concerned about what Bluehost doesn't do so well. But before stepping into the drawbacks, let's mention what Bluehost does effectively.
Bluehost offers a wide range of hosting plans, such as affordable shared, VPS, and dedicated hosting. It now manages more than 2 million websites from all around the world. It also becomes one of only three WordPress-recommended hosts since 2005.
It has an intuitive and fantastic hosting management dashboard. So, if you are a newbie, Bluehost can make it about as easy as possible to make a website, which is superior. Additionally, Bluehost does a great job of constructing value-added options, even in their low-cost plans. For example, you can get:
A free domain name for the first year
Free SSL certificate
Built-in caching
Staging websites
However, if you used to launch your website with Bluehost, you might notice some areas where Bluehost isn't as sturdy as it looks. Based on some surveys and benchmarks, we'll show you why.
Performance. First of all, many users report Bluehost's suboptimal web page load occasions. In ReviewSignal's 2018 performance benchmarks, Bluehost carried out poorly within the battery of assessments, while most of the other options on this checklist performed reasonably effectively. So, should you prioritize web page load occasions, you can find somewhere else.

Support. Many customers are not really satisfied with Bluehost's help. In a hosting survey conducted by CodeinWP in 2018, among over 830 WordPress customers, Bluehost was rated only 3.2/ 5.0 when it came to customer support. Their WordPress-specific support wasn't significantly better, at 3.4.

Migration. Most web hosting providers don't charge when you switch from another hosting provider to theirs. But Bluehost leaves your pockets empty if you want to migrate, when it charges $149.99 for migration.

Pricing plans. Last but not least, while its costs are generally reasonably aggressive, it does require you to enroll for longer plans if you wish to get the best deals. In reality, for absolutely the lowest worth, it is essential to commit up to 3 years at a time. The lack of monthly billing options makes it somehow less attractive than other competitors.

Add-ons and upgrades. Bluehost might attract you at first with its cheap hosting plans. Nevertheless, you need to pay extra dollars for additional security and updates, which leaves you questioning whether it's worth investing in such expensive add-ons that you could get for free with other hosting providers.
Suffice to say, Bluehost took a beating with these above downsides, which brings up an interesting question: How can it remain so popular when so many of its users are unhappy? The answer may be its affiliate programs, which pays out a hefty $5 million in 2019 alone to its participants. At $65 per referral that comes out to around 77,000 new customers who found their way to Bluehost by paid recommendations.
Bluehost may look like an ideal solution to beginners, but it might not be the right option for advanced users. With that in mind, here are the 8 best Bluehost alternatives for your reference.
You might be interested in: Bluehost Reviews: Is This Web Hosting as Good as They Say?
Say Goodbye to Slow Page Loading
Get Website Performance Audit. Speed it up - earn more sales & customer satisfaction.
Get Website Audit
9 Best Bluehost alternatives
1. DreamHost
DreamHost is one of the oldest web hosting companies with nearly 20 years of experience, which guarantees a fast and secure hosting solution. The company is also an officially recommended WordPress hosting service.
DreamHost comes with its own control panel, allowing you to manage your website with ease. It offers different scalable hosting solutions in addition to being a domain registrar. One of DreamHost's most vital points is that it provides a 100% uptime guarantee and stays true to its word.
The company has numerous security features with free SSL on all the plans. Amazingly, you can host unlimited domains on one account. If you get stuck, you can reach the DreamHost support team 24/7 through live chat, email, and social media channels. Besides, you can go through its collection of documentation options to find the right solution for yourself.
DreamHost's key features:
Free domain and privacy protection
Free SSL certificate
Unlimited domains on one single account
Unlimited bandwidth
Unlimited disk space
100% uptime guarantee
One-click WordPress installation
Custom hosting dashboard
Automatic backups
24/7 support
A 97-day money-back guarantee
DreamHost pricing plans: DreamHost offers different pricing plans for each of its services, including:
WordPress hosting: starts from $2.59/ month
Website hosting: starts from $2.59/ month
VPS hosting: starts from $10/ month
WP website builder: $2.59/ month
Dedicated hosting: $169/ month
Cloud hosting: $0.0075/ hour
Read more: Bluehost vs. DreamHost Comparison
2. HostArmada
HostArmada undoubtedly ranks as one of the best Bluehost alternatives for all kinds of users. Its WordPress hosting plans have reasonable prices, and can go blow-for-blow with most other providers when it comes to functionality.
But what makes HostArmada outstanding is not its pricing tiers, it's the loading times. Thanks to an advanced caching feature, HostArmada becomes one of the fastest WordPress hosting platforms available. Plus, it keeps your site extremely safe by offering you free SSL, backups, account isolation, and many more.
Unlike Bluehost, HostArmada has a stellar support team that is available 24/7 via various channels. It also has a massive knowledgebase and hundreds of video tutorials to assist you.
HostArmada's key features:
Free SSL certificate
Free Cloudflare Content Delivery Network (CDN) setup
Unlimited bandwidth
Automated backups and WordPress updates (including plugins)
Excellent security system, including its unique Anti AI Bot system that protects your website from millions of threats every day
Fast loading speeds with advanced caching techniques
Free migration
24/7 support
HostArmada pricing plans: HostArmada comes with three pricing plans, including:
Start Dock: $2.99/ month
Web Warp: $4.93/ month
Speed Reaper: $5.92/ month
If you're a beginner, you should go with the Start Dock Plan. You can host only one website in this plan, with up to 10K visits/ day. It is the best hosting plan for bloggers who want to start their own blog. In case you have a huge amount of traffic on your website, you can go with the Speed Reaper Plan, which can handle up to 120k visits per day.
3. HostGator
HostGator is another trustworthy web hosting provider that offers fierce competition to Bluehost. It is one of the leading hosting solutions that guarantee an uptime of 99.99%, and free domain name for the first year.
The scalability offered by HostGator is great with tons of flexibility. It has a wide range of membership packages, SEO tools for E-commerce businesses, and a drag-and-drop builder that allows you to create mobile-responsive websites in a matter of minutes.
But that's not all. HostGator makes it easy to transfer content from your existing site onto their server, taking special care to make sure that all the files, scripts, and databases integrate smoothly after the migration. This is particularly useful if you already have a Bluehost site and are considering changing the hosting provider.
HostGator's key features:
An intuitive drag-and-drop website builder with great mobile-friendly themes
Super-fast web thanks to multiple layers of caching, CDN, low-density servers, and more
99.99% uptime guarantee
Unlimited email and subdomains
Free SSL certificate, domain, and website migration
Free advertising credit for Bing and Adwords
A 45-day money-back guarantee
HostGator pricing plans: HostGator provides three different plans. All the plans of HostGator come with a free domain, free SSL, free website transfer, unmetered bandwidth, and one-click WordPress installs.
Hatchling Plan: starts at $2.75/ month
Baby Plan: starts at $3.95/ month
Business Plan: $5.95/ month
4. A2 Hosting
When it comes to high-quality hosting, A2 Hosting never compromises. A2 Hosting customers are able to use different tools and developer-friendly services, with impressively speedy loading times (just a few milliseconds)!
Regardless of the plan you pick, you get unlimited bandwidth and storage on all plans. A2 names its support team "Guru Crew," and offers instant solutions for your problems 24/7 through live chat.
A2 Hosting is more appropriate for hosting a small company or a growing E-commerce giant. Its services can be actually scaled to meet each individual's unique needs, while its real appeal is empowering developers wanting to build a website tailored specifically for their personal or business needs.
A2 Hosting's key features:
Unlimited bandwidth and space
Free SSL certificate
Free site migration
Multiple server locations
99.9% uptime guarantee
Anytime money-back guarantee policy
24/7 support
A2 Hosting pricing plans: Its plans start from $2.99/ month with all essential and advanced features to grow your online venture.
5. GoDaddy
By powering more than 78 million domains, GoDaddy becomes one of the biggest domain registrars globally. It offers a reliable web hosting experience for customers by delivering maximum speed and page loading times.
You can set up your website with one-click installation of WordPress and an intuitive panel. Plus, if you want to try, you can make use of its free site builder for a custom design. As security features are imperative for all website types, so in addition to providing a basic firewall protection, GoDaddy implements virus and spam protection. Moreover, the company does continuous monitoring and DDoS protection to each account.
GoDaddy is undoubtedly a competitive option to Bluehost, but you should still keep some limitations in mind. Firstly, while most Bluehost alternatives include a free SSL certificate even in their most basic plan, GoDaddy includes this in its higher-tier plans. Secondly, GoDaddy offers many add-ons and extra features, making it never the cheapest provider on the market.
GoDaddy's key features:
Reliable place to buy a domain name
A beginner-friendly and industry-leading control panel
1-click installation of over 125 applications
Unlimited bandwidth on all plans
All-in-one solutions for beginners and advanced users, as GoDaddy provides various products in one place
GoDaddy pricing plans: GoDaddy's starter plan starts at $3.99/ month to $8.49/ month for the ultimate plan. All the plans come with a 30-day refund policy if you pay annually. If you pay monthly, you have only 48 hours to change your mind. Once again, be careful looking at the prices on the website, as they're heavily discounted during the first term to attract new users.
6. InMotion Hosting
This US-based company is one of the most trustworthy web hosting providers that deliver extra-fast performance with custom server caching, SSD drives, and the latest PHP 7 versions.
InMotion Hosting is an excellent choice for beginners and experienced users, as the setup process is effortless with one-click installation. For WordPress users, InMotion Hosting comes with a free WordPress installation. Furthermore, it offers top-notch security features like free SSL certifications, DDoS attack protection, custom firewalls, automatic updates, hack protection, and more, which keep you out of threats.
InMotion has a team of dedicated experts who are always available to assist you. In addition to main support channels, InMotion Hosting also paves the way for their customers by offering support through Skype.
InMotion Hosting's key features:
Unlimited bandwidth
Free drag-and-drop website builder
Free domain for lifetime
Free SSL certificate
Free daily backups
Free site migration
Innovative speed technologies (SSD, Optimum Cache, CloudLinux, etc.)
90-day refund policy
Excellent customer support via multiple channels (including Skype)
InMotion Hosting pricing plans: the cheapest way to enter InMotion is through its shared hosting plan, which starts at $5.99/ month, followed by other hosting plans, such as WordPress hosting, VPS hosting, and more from $6.99/ month.
7. InterServer
InterServer made onto our list of best Bluehost alternatives due to its developer-friendly options, together with a simple and easy-to-use hosting environment. Instead of offering various plans, InterServer shows up with a single all-in-one plan. Similar to Bluehost, you can save your money by purchasing for a longer duration, like 3 years.
InterServer comes with SSD-based storage and global content caching for fast services. The most distinguishing point is that you can host unlimited domains on a single account. And unlike Bluehost, you're allowed to create an unlimited number of professional email accounts.
InterServer offers an in-house developed security solution for blocking web attacks, malware scanning, firewalls, and removal. In fact, you can save slightly more on Bluehost compared to InterServer, but at the time of renewal, the cost will go up. Although InterServer introductory pricing is a little bit higher than its competitors, it locks the price, so at the time of renewal, you have to pay a lower price than that of Bluehost to continue the services.
InterServer supports about 450+ apps, which you can install with one-click installer. The company provides 24/7 customer support via live chat, phone, and tickets. It also maintains tons of helpful material related to WordPress, Joomla, email, and so on.
InterServer's key features:
A comprehensive plan with unlimited data transfer and storage
Unlimited domains
Unlimited email accounts
Free website migration
Easy-to-use control panel
Weekly free backups
Fast loading time
Consistent uptime record
Price lock guarantee for life
30-day money-back guarantee
InterServer pricing plan: the all-inclusive web hosting plan of $5.00/ month has everything you need to power your website.
8. TMD Hosting
TMD Hosting is an excellent choice if you are looking for a more feature-rich, cost-effective, and fast Bluehost alternative. TMD Hosting is an outstanding package empowered by cutting-edge hardware and premium security, allowing you to operate in a reliable and secure environment.
Compared to Bluehost, TMD hosting offers its plans at relatively low pricing. With just $2.95/ month, you can get unlimited bandwidth, SSD-based storage, and one domain. Besides, all TMD Hosting's plans come with a free SSL certificate, which can be implemented with a few clicks without any coding skills.
To be honest, TMD Hosting's security features are more solid than those of Bluehost. In addition to firewall protection, the company utilizes Live Malware protection by ButNinja. To ensure low latency services, TMD Hosting offers data centers in multiple locations, so you can choose the one near your target audience.
Another area where TMD Hosting clearly beat Bluehost is its refund policy. Bluehost offers a refund within 30 days, while TMD Hosting is backed by an almost risk-free 60-day money-back guarantee. TMD Hosting experts are not only available for 24/7 support but also keep a constant check on your server to provide a trouble-free experience.
TMD Hosting's key features:
Free website migration
Free domain name
Free daily backups
Unlimited bandwidth and SSD storage
Solid security features
60-day money-back guarantee
Active 24/7 support
TMD Hosting pricing plans: You can start using TMD Hosting from $2.95/ month with different services, including web hosting, cloud hosting, WordPress hosting, VPS hosting, reseller hosting, and dedicated servers.
9. UltaHost
UltaHost believes that security and top-notch customer service are the most critical elements of hosting. It is unmatched in this aspect among providers of VPS in USA and around the world.
To this end, UltaHost invested in the latest and most modern technological solutions, as evidenced by the fleet of servers equipped only with NVMe SSDs. This is how UltaHost created completely bulletproof, high-performance, trouble-free, and reliable web hosting.
The offer includes VPS in USA, its more powerful version - VDS, shared hosting, and dedicated hosting. UltaHost has also created packages optimized for different platforms: WordPress Hosting, eCommerce Hosting, Social Media Hosting, and Video Platform Hosting.
Try UltaHost's services, and you'll never think about switching providers again.
UltaHost's key features:
Unlimited bandwidth, free website migration;
Free SSL certificate and free daily, automated backups;
Supreme bulletproof security system composed of WAFs, protection against malware and DDoS, and BitNinja Security System;
Top-notch 24/7/365 customer support via multiple channels;
Top-class server components and hardware (SSD NVMe included in all hosting packages);
Outstanding performance and blazing-fast speeds anywhere in the world;
30-day money-back guarantee;
99.9% uptime guarantee;
Multiple server locations all over the world.
UltaHost Pricing Plans: For only $2.90/mo. you can run your WordPress website on perfectly secure, reliable hosting with NVMe SSDs. Shared Hosting plans start at $3.29/mo, VPS Hosting from $5.50/mo, VDS from $37.50/mo, and Dedicated Hosting from $129.90/mo.
The bottom line
Bluehost indeed offers a decent web hosting solution for users. But why do you have to be stuck with Bluehost's downsides when multiple alternatives offer better features at about the same price?
We hope you got enough knowledge of which Bluehost alternatives are best for you. But you have any doubts, please let us know! We're always willing to hear from you!

Marketing Manager of Mageplaza. Summer is attracted by new things. She loves writing, travelling and photography. Perceives herself as a part-time gymmer and a full-time dream chaser.
Website Support
& Maintenance Services
Make sure your store is not only in good shape but also thriving with a professional team yet at an affordable price.
Get Started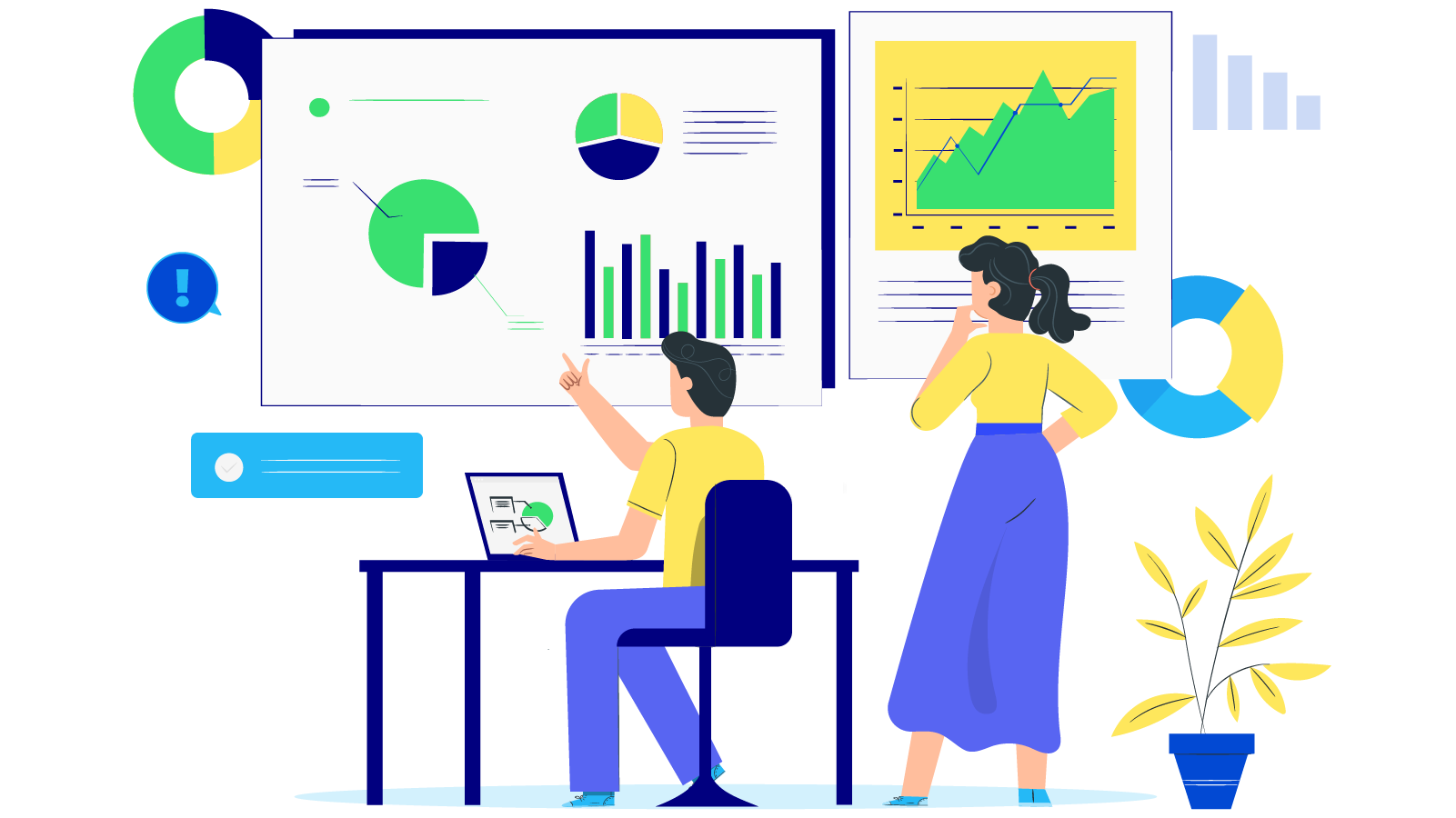 New Posts



Subscribe
Stay in the know
Get special offers on the latest news from Mageplaza.
Earn $10 in reward now!