7+ Best Influencer Marketing Platforms to Promote Your Campaigns
The Most Popular Extension Builder for

Magento 2
With a big catalog of 224+ extensions for your online store
No matter if you are a solopreneur or part of a team, you are already fighting tooth and nail to create your own audience. That's the whole reason for existing!
However, beyond building your own audience, another effective way to get yourself in front of the audience's eyeballs is tapping into an existing audience that other people have already built.
Those people are called influencers.
Actually, you can just poke around the Internet and find them yourself. There are plenty of influencers you can connect with, no matter what niche you are operating in.
However, a much better approach is to use a platform that is specially designed for influencer research. Such tools can actually help you find, analyze, and connect easily with the most relevant and authoritative influencers in your niche.
To help you get started, we've collected 7 best influencer marketing platforms to promote your campaigns.
Let's get started right now!
Table of contents
What is an influencer marketing platform?
An influencer marketing platform is specifically designed to hold a database of active social media influencers. These platforms' primary purpose is to connect you - the brand owner, with the influencers.
Generally, an influencer marketing platform works as follows:
The brand creates an account on the platform.
The brand searches the platform's database to search for influencers with the right audience to promote a particular product or service.
The brand selects a circle of influencers and submits a proposal.
The influencer then sees the proposal and decides whether he/ she wants to work with the brand or not.
The influencer that accepts the proposal creates promotional content for the brand.
The platform provides statistics to help the brand measure the performance of the content created by the influencer.
Influencer marketing platforms have a detailed overview of each influencer. Influencers often have social data and influencer scores affected by qualities such as content creation, audience engagement, brands they've worked with, etc. These graphs make it more simple to sort out the more relevant influencers for your business to the non-relevant ones.
Related topic: The Importance of Influencer Marketing
Why do you need to use an influencer marketing platform?
Many brands wonder if they should invest in an influencer marketing platform or pay an agency like Tiddle to work for them. In fact, each option has its own benefits; your final decision depends mostly on what you are trying to achieve (and the means you have).
There are multiple reasons why you should work with an influencer marketing platform. Below are the main reasons:
It can save you a significant amount of time (and even money!). Searching online for influencers manually will take a lot of time, while hiring an agency can be costly. So, having tons of influencer data on one platform will make everything faster and easier. To save time and money when doing the influencer marketing method, be sure you use a platform that makes it simple to find the right influencer.

It can boost campaign effectiveness. Influencer marketing platforms let you monitor and analyze campaign effectiveness with any influencer working with you. This way, you can identify which influencer helps you generate profit to scale your business and the other way around.

It requires a higher level of brand involvement. Influencer marketing platforms often require a much higher level of brand involvement than agencies. Platforms provide tools needed to plan, launch, and manage campaigns and deliver measurable plans. But the tasks themselves still need to be completed by the brand's in-house marketing teams.
What should you look for in an influencer marketing platform?
To help you make your own decision, we've nailed down the most important factors to look for when choosing an influencer marketing platform.
Ease of use
Before adding any new piece of software to your marketing mix, easy and simple are keywords to focus on. A complex implementation process can eventually derail your project before you even begin.
Because there are a lot of data points you'll need to observe, ensure the influencer platform has automated workflows that can grow with your expanding business. Search for features such as easy workflow, scheduling, the ability to track various assignments from your influencers, and the option to structure or customize programs the way you work.
Influencer relevance
Don't waste your time and money on mismatched influencers. An influencer marketing campaign is only as effective as the influencer you choose. A suitable platform will ensure you're matched with influencers who will be a solid fit for your brand. Keep in mind that relevance is key.
Cost
The old adage, "you get what you pay for" can apply here. Although you shouldn't spend beyond your budget, be aware of low-priced influencer marketing platforms that overpromise and underdeliver.
Many influencer marketing platforms will charge per post, but what if the content doesn't perform well? Quality is much more vital than quantity when it comes to successful influencer marketing. It is not a content numbers game. So, take advantage of a platform that offers a full-scale approach so you can get the best possible ROI.
Now once you're familiar with the meaning of an influencer marketing platform, its benefits, and essential criteria - let's proceed to practice the influencer marketing method that would bring ten tons of traffic to your website with the help of our list of 7+ recommended influencer platforms.
7+ Best Influencer Marketing Platforms
1. NeoReach
NeoReach is a top influencer marketing platform with a database of over 3 million experts - and it provides a significant level of detail on each of them.
The platform allows you to effortlessly search its listings or upload and manage your own using over 40 unique filters. You are able to narrow down your search based on keywords, profile performance, social channels, and audience demographics, such as gender, language, location, and more.
NeoReach is not limited to influencer discovery, though. It also has all the tools you need to manage your influencer relationships, notes, contracts, and historical campaign data.
Its dashboard serves as a centralized hub for communications, with a messaging function for everyone in your team to gain insights into the entire influencer relationship. Also, NeoReach works with AI to provide you with the communication of its own, which lets you leverage your performance data together with brand affinity searches.
Some top international companies such as Amazon, Airbnb, TikTok, Walmart, and BET Networks all use NeoReach for their influencer marketing efforts, giving you a sense of how reliable and powerful this platform is.
Pros:
Ease of use
Excellent search precision, analytics, and campaign management
Various search filters
Automated workflows
API integration
Real-time analytics
Cons: It may not be appropriate for smaller brands or those looking for a micro-influencer network.
Pricing plan: starts from $399/ month
2. TapInfluence
TapInfluence first appeared on the scene as Blog Frog, an online advertising service provider that sells banner ads to B2B companies. With content marketing now replacing banner ads and other outbound marketing strategies, the company morphed into the influencer marketing platform back in 2013. It gives you access to over 100,000 validated food, beauty, fashion, and lifestyle influencers on Facebook, Instagram, Twitter, Youtube, and Pinterest.
TapInfluence offers a comprehensive array of tools to create an influencer strategy, from influencer search and outreach to reviewing analytics and campaign management. These tools enable you to search and screen influencers based on their niche demographics, interests, performance history, as well as estimated cost-per-engagement (CPE) for those that have their own blog.
Its higher plans include the opportunity for you to work alongside the TapInfluence team members to generate an effective influencer marketing strategy and get recommendations on which of the influencers in its database would be a perfect match for your business.
Some of the premium brands that TapInfluence has worked for include Fossil, Panasonic, and SunTrust.
Pros:
Ease of use
A truly end-to-end solution for influencer campaign management
Ability to segment influencers based on your business needs
Real-time reporting
Cons:
A limited number of influencers in Asia and America
Pricing is out of reach for smaller companies
Pricing plans:
Standard Plan: $1,999/ month
Enterprise Plan: custom pricing
Agency Plan: custom pricing
3. Upfluence
Upfluence is considered one of the leading self-service influencer marketing platforms. It lets you search for influencers on Instagram, Facebook, Twitter, Youtube, Pinterest, and even blogs.
Once you sign up, the platform gives you complete access to influencers' personal contact details. Then, you can manage your favorite influencers into lists.
More than that, its content-rich database will not disappoint you. Its algorithm indexes more than 500 million content items and analyzes each one for engagement and reach. This means you can use any imaginable keyword to search for influencers and even drill down your search to long-tail terms.
Additionally, you'll get access to helpful tools for computing an influencer's followers per platform, most recent social media posts, as well as their relevance and influence scores.
Pros:
Extensive database
Optimized searches
Real-time information about influencers
Ability to place a relative weight on each keyword
Cons:
The interface can be challenging to use
Some features are only available on Instagram
Pricing plans: You should contact their team for more information.
4. Traackr
Traackr is another influencer marketing platform that helps connect you with influencers of all sizes from around the world, build lasting relationships, and create a campaign strategy that works.
Its discovery function offers various options to search and filter by influencer age, social channels, keywords, locations, and more. If an influencer isn't registered in Traackr's database, you can manually add their username, then Traackr will go out and find all of their social profiles.
Another unique feature of Traackr is that it allows you to organize influencers based on how close you're with them. For example, if someone has posted positively about your brand, you can label them an "Advocate." Once you create campaigns, you can add your advocates easily.
Pros:
Ease of use
A comprehensive database of influencers
Variety of influencer discovery and management tools
In-depth reporting and analytics
Dedicated customer support
Cons:
It can be a little bit confusing to use at first glance
It can be time-consuming to process a bulk upload of influencers
Pricing plans: Its pricing is based on usage like most influencer marketing platforms. You should contact their team for more information.
5. Buzzoole
Buzzoole uses advanced technology based on deep learning algorithms, statistical models, and social listening to measure, manage, and automate your influencer campaigns. It is all about the data and uses AI (called GAIIA) to collect its information.
It's one of the few solutions that lets brands source and analyze data directly through an influencer's social login. Besides, Buzzoole offers an automated planning tool for you to pick content creators and optimize budgets against key performance indicators (KPIs).
Furthermore, it's easy to approve content, manage legal licensing of visuals, decide payments, and many more with this platform. You can also get real-time insights and measurements after each campaign.
Pros:
Ease of use
Ability to manage everything from a single dashboard
Multiple advanced features
Real-time insights and analytics
Cons: It can sometimes be challenging to find genuine influencers
Pricing plans: Following a cost-per-post (CPP) business model, Buzzoole charges based on the content created by influencers, but you can determine the maximum amount of dollars spent. You can also decide whether you want your money to gain social traction, connecting with popular bloggers to increase the exposure, or a balance of both.
6. AspireIQ (formerly RevInfluence)
AspireIQ is an influencer marketing platform that streamlines influencer discovery, management, and analytics, making it easy to build authentic influencer relationships at scale. The platform helps analyze more than half of a million influencers based on their audience, type of traffic, demographics, and content.
It helps find the right set of people, making AspireIQ the desired influencer marketing platform. Apart from an intuitive interface and comprehensive database, its AI algorithm works as a step ahead to match brands with the most relevant content creators.
Plus, the collaboration process is made easy with the Creator Collaboration Toolkit, and it also tracks the engagement and reach of audiences.
Pros:
Ease of use
Saves marketers hours of time
Good planning and managing tools
Good customer service
Cons:
Occasional bugs and glitches
No set up for long-term influencer relationship where contract terms may often change
Pricing: Its pricing is customized based on the size of your team and the number of campaigns. It offers 3 levels of pricing: Create, Elevate, and Together.
7. Heepsy
It's quite a difficult task to search for a free influencer marketing platform, but Heepsy is an exception. It offers a free plan and lets you discover real influencers as well as to detect fake followers and engagement. Although the free plan is good, the advanced paid versions are certainly more effective and useful.
By creating filters in Heepsy, you'll get more refined search results. For example, you can get all the influencers in a specific city with followers between 5,000 to 10,000.
With this platform, you can upload your existing list of influencers and quickly discover interesting analytics about them. You can also find comprehensive insights, including their real number of followers, engagement levels, the demography of their influence, and many more. Besides, the platform lets you add notes and ratings for your influencers.
Pros:
Free plan is available
Affordable pricing options
Extensive database with nearly 8 million influencers
Advanced targeting options, such as demographic, keywords, metric targeting, or location
Easy and simple to leave notes and collaborate with your team members
Easy to organize the influencer list and filter through
Cons: Limited Youtube data
Pricing plans:
Free Plan
Starter Plan: $49/ month
Business Plan: $169/ month
Gold Plan: $269/ month
8. Influencity
Founded in 2014, Influencity has been working to create the best AI-powered influencer marketing platform on the market. It currently has more than 60 different functionalities that help over 2,000 companies worldwide manage end-to-end influencer campaigns.
The platform offers a search engine with more than 70 million results available, together with influencer analysis, including KPIs, demographics, interests, brand affinity, audience overlapping analysis, fake followers, campaign management, and reporting.
Its competitive prices have enabled brands and agencies to use the platform regardless of their size. Influencity is the preferred influencer management tool for many big clients, such as Johnson & Johnson, Nestlé, Respire, and Isobar.
Pros:
One of the biggest influencer databases in the market
Easy and efficient to use with intuitive design
Full control of your communication with influencers, no intermediaries
Affordable and customizable plans
Cons: Communication with influencers has to be implemented out of the platform for the moment. Nevertheless, it seems like this functionality should be available soon.
Pricing plans:
Starter Plan: $48/ month
Basic Plan: $98/ month
Professional Plan: $398/ month
Business Plan: $1,398/ month
9. Fourstarzz Media
Specifically designed small and medium-sized companies, Fourstazz Media has a strong focus on nano and micro-influencers.
The platform is unique in giving unlimited access to over 700,000 pre-qualified influencer profiles, along with detailed influencer reports. Each report contains follower quality ratings, audience details (age, gender, location), and many more.
Its functionality is based on location, demographics, language, interests, reach, engagement, estimated price, and more. You can search on this platform via hashtag searches, keyword searches in bio, and brand affinity searches. You can also control your campaign progress by using the in-app tracking tool, as well as compare influencers.
Pros:
Suitable for small and medium-sized businesses
High quality for a low price
Advanced search filters
Unlimited access to all features
Helpful recommendations and intuitive setup
Cons:
No free trial
Influencer's contact is not provided
Pricing plans:
Monthly Plan: $59/ month
Annual Plan: $531/ year
3 helpful tips for beginners about influencer marketing
Tons of information and options can be overwhelming at first. However, don't panic. The more practice and work you put in, the more sense everything starts to make. The results will follow accordingly.
Below are three useful tips to get off to a good start:
#1. Understand and set your specific goals
Before committing to any influencer marketing platform, always ask yourself: What are your campaign objectives? Post engagement? Lead generation? Brand awareness?
Understand and set your goals before you start looking for the right influencer.
Read more: How to Set Marketing Goals Based on Business Goals
#2. Define your ideal influencer and choose the right one
First, to make sure that you are finding the right influencer for your business, look for an influencer who:
Regularly shares quality content
Engages actively with their followers
Has a large and actively engaged follower base that likes and comments
Be authentic in speech and behavior
Fits with the feel of your brand
Bear in mind that the number of followers doesn't necessarily mean that the reach or engagement is going to match. Many micro-influencers with followers ranging from 10,000 to 50,000 can even do more for your business than influencers with follower counts in the millions if the engagement level is higher.
Next, choose the right one.
Well, we know it's easier said than done. It is common to see influencers stick to a specific niche like health and fitness or entertainment news. They also tend to specialize in a particular platform like social media or blogging. Even with social media, the reach may be different based on each platform. An influencer with a huge Facebook reach may not have the same reach on Instagram or Twitter, for instance.
With all of these variables, how could you be sure that you've found the right influencer?
Here is a straightforward method of making sure you are on the right track:
Evaluate the influencer's audience to know who they are really reaching. If your target is teenagers, but their audience is moms, it's not a good fit.

Define actual engagement as a percentage of their followers' overall number to see whether the interactions are superficial or are actually engaged and interested.

Evolve by evaluating the effectiveness of what you are doing and making sure goals are being met, and then make necessary changes based on your results.
#3. Track your performance
An essential part of managing your campaign's effectiveness is tracking each one's progress. Most above influencer marketing platforms have a dashboard to view each campaign and each influencer's performance.
Replace influencers who don't perform well. Besides, create more campaigns with those that do. Multiply your success filtering out the ineffective ones while keeping and adding effective influencers. Rinse and repeat and watch your success start to grow.
Ready to get started?
Now you know what an influencer marketing platform is, why you need it, and what you should look for in an effective influencer marketing platform, as well as a list of the top 7+ influencer marketing platforms to promote your campaigns.
Don't forget that practice makes perfect. So, don't lose your hope if the first or second influencers show negative results. The research phrase will bring back dividends once you keep at it. There are various hidden gems to be found to promote practically any product or niche that comes to your mind.
Haley is a content creator at Mageplaza. When not working, she spends time on travel adventures, books, and food tasting. As growing up, she wants to read, learn, and experience more things to adapt herself to this ever-changing world.
Website Support
& Maintenance Services
Make sure your store is not only in good shape but also thriving with a professional team yet at an affordable price.
Get Started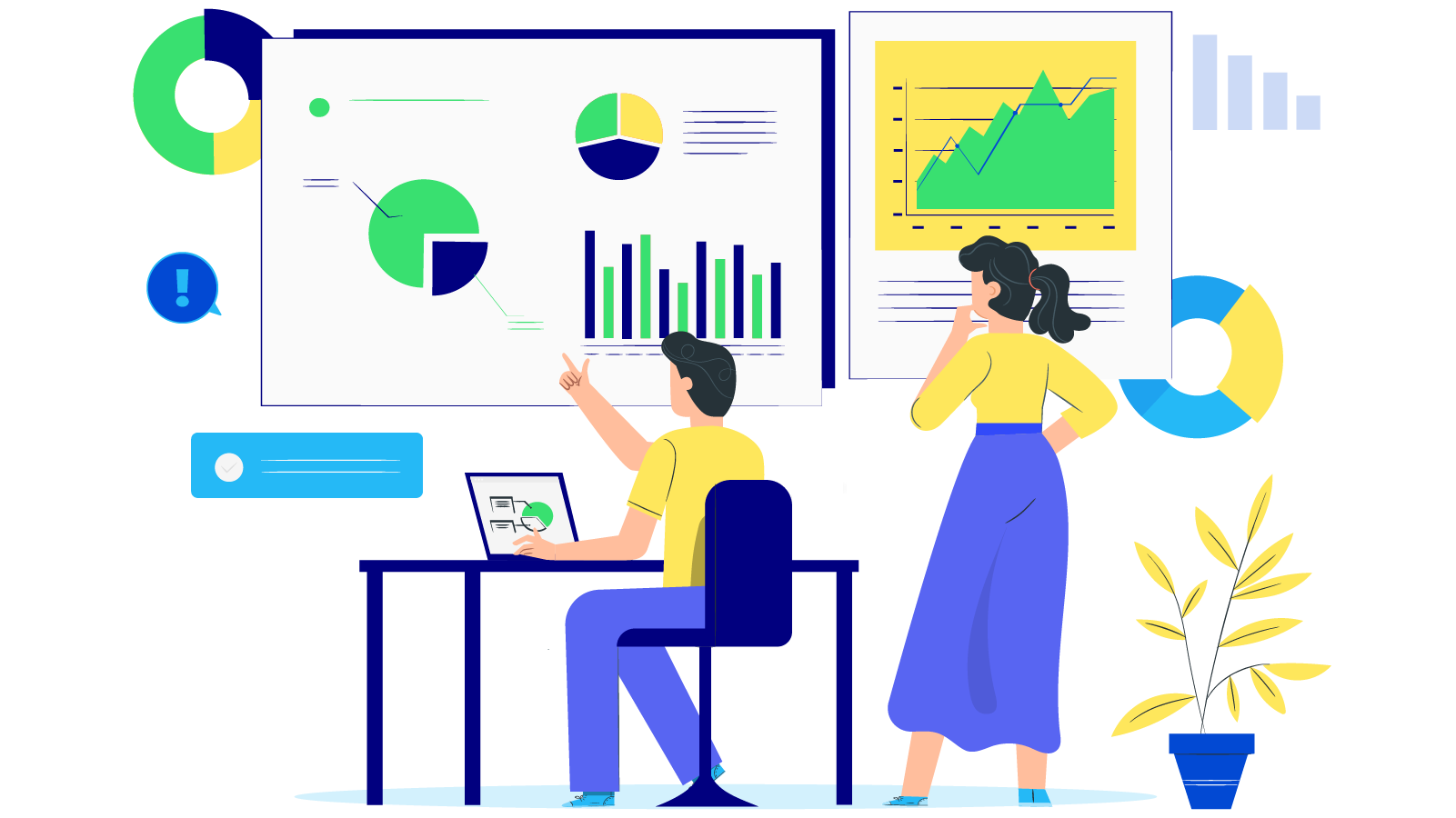 New Posts



Subscribe
Stay in the know
Get special offers on the latest news from Mageplaza.
Earn $10 in reward now!