Mageplaza Reward Points - 5 Case Studies on Actual Magento 2 Stores
Mageplaza Reward Points - 5 Case Studies on Actual Magento 2 Stores
Mageplaza Reward Points extension boosts sales by retaining customers and attracting new ones via attractive loyalty programs. In such a competitive and uncertain context caused by the COVID-19 pandemic, online businesses can be blessed with more opportunities but also need to face more threats and competitiveness at the same time. It leads to the fact that besides developing product quality and improving customer experiences, Magento stores like you need to focus on encouraging loyalty as well.
However, using the default Magento 2 limits you from conducting complex loyalty programs to set yourself apart from the rest of the industry. Mageplaza Reward Points extension is a perfect solution for your store, assisting you overcome the challenges you may face. Let's dig in how the following merchants resolve problems and become successful with their loyalty programs: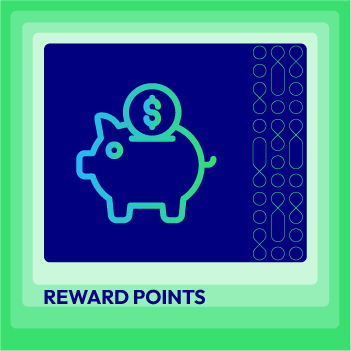 Reward Points Extension for Magento 2
Convert occasional customers into loyal members by creating a reward system
Check it out!
Table of contents
Problems of Loyalty Programs and How actual online stores resolve them
Case study 1: How Bellivinto expands customer shopping carts size by Reward Points
To boost sales, the approach of expanding shopping cart size has been widely used. Besides upselling and cross-selling tactics, loyalty programs can also help determine customer spending decisions. A loyalty program with customized points logo and label, together with smart earning rules and items sold by points scheme can greatly drive higher cart value. And with Mageplaza Reward Points extension, it is possible to do that.
What did Bellivinto do?
To expand customer shopping cart sizes, Bellivinto, a stationery store located in Texas, created a loyalty program with:
A friendly customized points logo and label - Den Dollars, which goes along with the name of the club: Leo's Den.
Rewards for Purchase: rewards customers based on their spending amount: ($1=5 Den Dollars)
Sell by Points: lets them spend those points to buy products.
Read more about how to create names for your Loyalty Program
How did that help?
Designed point icons and labels can be attractive and make customers feel like they belong to a special community. At the same time, rewarding based on spending amount can motivate higher valued orders, and letting them spend points to buy products gives them reasons to come back and stick with your brand. Once you let them spend their points to buy your products, it is likely that they will return more often and your revenue will stay with you.
Case study 2: How to engage customers better: Pitbull Audio's strategy
Keeping customers stay with you in such a competitive online environment requires more than just urging the purchase decisions. Stores need to engage customers in various activities, so that they can keep the brand in mind, and have a more friendly image of the brand. Mageplaza Reward Points extension offers rewards for behaviours configuration, enabling stores to give points when customers do various interactions.
What did Pitbull Audio do?
Pitbull Audio, an American musical instrument store, encourages customers to interact with the brand regularly by:
offering reward points based on activities such as account registration, newsletter subscription and reviews submission.
summarizing and visualizing steps clearly
After registering, customers can track their points history in their 'Account' page, under the 'Reward Points' section:
How did it help?
To a retailer that sells a large number of products ranging in different types, it is important to encourage user-generated contents like reviews. What's more, asking them to engage more by creating member accounts and staying in the mail lists will create top-of-mind awareness.
Case study 3: How Cheerwines make use of Mageplaza Reward Points to develop social media
Up to 40% of small businesses do not own social media accounts, and if they do, less than 30% of them actually interact with their followers several times per day . In today's dynamic online world, developing social media is a must for companies to reach out to customers as well as build a brand image. Using a suitable rewards program can enhance customer experience and also turn your social media channels into perfect communication tools.
What did Cheerwine do?
Cheerwine is a soft drink brand created by L.D. Peeler in 1917 in Salisbury, North Carolina. Its customers are mostly the young who usually use social media platforms.
Cheerwine used different ways to increase its social media followers:
Placing social media buttons on their footer, so that visitors can easily notice. In this way, even if customers move on to the other page, it is easy for them to see the buttons when scrolling down.
Explain steps to enter the club and how to earn points visually-attracted: Not only does the brand use infographics and a straight-forward form next to it.
Reward for Social Sharing: Giving points to those who like and share posts on social channels as well as join in other challenges.
How did it help?
This is a win-win situation for both the store and the customers. To the business, this is an ideal way to increase their social media channels' followers and build a better image and a closer relationship with their customers. To customers, they can express their views and opinions, as well as show their pride of being in that community.
Read more about social media marketing strategy
Case study 4: How Kafmeen attracts new customers using Reward Points' referral features
Another problem that online stores have to face is how to attract new customers. Spending on advertisements brings low conversion rates and unpredictable results. Hence, using affiliate marketing is a suitable strategy. With Mageplaza Reward Points extension, stores can use the Reward for Referral feature to make affiliate marketing become easy and efficient.
What did Kaafmeen do?
Kaafmeen, a Hijab scarves shop based in Saudi Arabia, uses Mageplaza Reward Points extension to allow customers to:
Copy the Refer URL
Send email invitations to join.
Share that referral link via social channels.
How did it help?
Not only do the URL and the code are made visible and easy to copy and share, customers can share the link via emails and social media channels with ease. This brings more options for them, which can enhance their experience and increase the conversion rate as well.
Case study 5: How to form lasting loyalty: Naïma Store's loyalty tier approach
86% of consumers consider personalization to be a decisive factor in their purchasing decisions (Infosys). Tiered-program, which allocates customers into certain groups according to specific metrics, becomes a commonly-used type of loyalty scheme to give customers personalized rewards. It brings new ways to engage customers, support you win over your competitors, and give you the ability to segment customers better. However, because the default Magento 2 does not support stores to create tiers and reward customers accordingly, they have to find extra help by Mageplaza Reward Points extension.
What did Naïma do?
Naïma, an Italian beauty shop selling perfumes and later expanding to makeup and skincare products, has over 150 points of sale distributed throughout the country.
To remain being one of the top choices when it comes to beauty brands, Naïma uses Mageplaza Reward Points' Milestone Program feature for its loyalty program, including 3 tiers: NaïYoung, NaïMyCard, NaïMyCard Gold:
NaïYoung: designed for young people under 26
NaïMyCard: for regular customers starting collecting points
NaïMyCard Gold: for customers who have done repeat purchases
Customers can find detailed information about each tier on their 'Loyalty Card' page.
How did it help?
Segmenting customers into specific groups can do stores and customers themselves more than good. Online businesses have the chance to understand customer behaviours better and can offer personalized rewards and experience accordingly. Customers are also pleased because they are treated worthy as their loyalty level, hence they tend to come back more frequently.
Read more about ideas to create loyalty programs
Why is Mageplaza Reward Points extension essential for your store?
Limitations of default Magento 2
Default reward labels and icons
Limited points earning and spending configuring
Limited features of referral programs
Lack of social channels connection
No rewards earning and spending reports
Opportunities using Reward Points extension
Improve brand image by showing customized labels and icons
Increase interactions on social media channels via social sharing
Configure spending and earning conditions in details
Encourage long-term loyalty through milestone programs
Expand customer base thanks to referral reward points and inviting emails
Track customers' earned and spent points from exported reports
Read Mageplaza Reward Points User Guide
The bottom line
A successful rewards program must constantly innovate, integrate new technologies and tools, and adapt to the new consumer. The secret of successful companies is their ability to identify challenges, improve loyalty programs to solve the problems and continually increase performance. Mageplaza is happy to support you through our amazing Reward Points extension, which can greatly assist you in securing the success of your loyalty initiative. If you need further assistance, feel free to contact us.
---
---
Harper is a content creator by day, and a coffee lover by night. She loves exploring the world of content and uses her interesting findings, experiences and passions to give readers what they are looking for. Her ultimate hobby is travelling, which helps her learn and grow.
Subscribe
Stay in the know
Get special offers on the latest news from Mageplaza.
Earn $10 in reward now!