Mageplaza Instagram Feed - 6 Case Studies on Actual Magento 2 Stores
Mageplaza Instagram Feed - 6 Case Studies on Actual Magento 2 Stores
In fact, 65% of people are visual learners, according to researcher Bradford. It means that they are inclined to be attracted by visualized content rather than plain texts. Besides, images are universal so they can overcome all language burdens. Hence, a website with stunning images surely has bigger impacts on visitors' minds.
However, creating new visual content may cost lots of money and wastes time. Also, customers may feel that it is not authentic and not different from other content in your store. And even if they want to react to those photos, they cannot do it instantly. If you cannot create new ones, why don't you use what you already have? Installing Mageplaza Instagram Feed module on your website is a perfect solution. Plenty of Magento stores are using and have accomplished amazingly, which I am proud to show you in this blog post.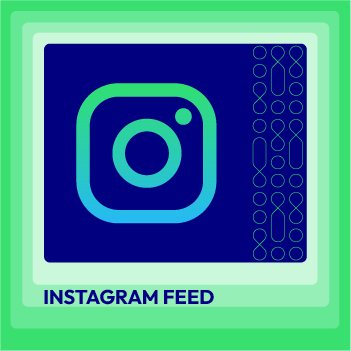 Add attractive Instagram photo blocks, boosting engagement and giving your online store a modern touch
Check it out!
Table of Contents
Instagram statistics that every Magento 2 stores need to know
Now I think you all agreed that Instagram Feed is necessary for your store. But let's find out how successful stores are using it to excel in their own way.
How successful Magento 2 stores adapt Instagram Feed on their site
Case study 1: Eric Javits - Use of multiple row images on Instagram Feed
Eric Javits was founded in 1985 with main products being hats for women. The legacy of the brand is made by the founder, Eric Javits, who is a talented designer famous for always celebrating women in his work. Now, the product lines include hats and bags for both men and women with advanced fibers and outstanding design.
The brand uses multiple row feeds, where images are shown in more than one row. When the products are showcased in different angles, it is a good way to attract customers and show them how hats could be used in reality. To save space, it includes the 'Load More' button so that if visitors want to load more images, they can click to view more.
A popup will be shown when customers click on a photo. The background images stay the same, and once closing the popup, viewers can go back to the current page instantly.
Find out best Instagram social media marketing tools
Case study 2: Robin's Jean - Instagram Feed on homepage leads directly to the business Instagram account
Robin's Jean was created by French designer Robin Chretien. However, it is designed and produced in the US, and until now there are flagship stores in different hectic places all over the country, and even one new store in Vancouver, Canada. Its biker-chic design with hand embroidery patterns and innovative denim washes are what set it apart. Not only does the collection include jeans, but it also expanded to other products such as T-shirts, leather jackets, hats, and footwear for men, women, and even kids.
To a clothing and apparel store, showcasing how the items look under different perspectives is essential to grasp attention and bring social proof.
Robin's Jean also uses the title change feature of Mageplaza Instagram Feed extension. This is such a great tactic when the hashtag #TeamRobinsJean is used instead of the usual 'Instagram' header. It is more attractive and makes shoppers feel like they belong in a special group, encouraging them to press the 'Follow us' button. In addition, the single row feed below will open the Instagram account in a new tab.
Case study 3: TJsKids - Show optimized Instagram photos on website
Being established from 1978, until now, TJsKids has become a top baby products provider in Canada. With more than 400 brands and 10,000 products, it brings plenty of convenient options to parents.
TJsKids also integrates the Instagram Feed extension on their homepage. However, they use the optimized feed to show all images with different sizes. It is a good approach to make sure that photos stay at their best quality, as well as conduct your marketing strategies by focusing on specific images.
Case study 4: Benmore Knits - Large Instagram posts with popup effect
Starting with the birth of his daughter, Benmore Knits' founder was in search of good clothing items but could not find any other than the cotton ones. That is why he decided to bring wool back as the main material for his products. Not only does wool quickly adapt to temperature changes and keep babies warm, it also helps protect the environment, bringing a high quality of life in the future.
The brand chooses to show quite large images in a row. Customers will stay at the same page thanks to Mageplaza Instagram Feed extension's popup feature.
Case study 5: June and Julian - A baby products store with attractive Instagram Feed on homepage
June and Julian store was named after two first children of two proud moms and best friends Kathy and Stephanie. Since its foundation in April 2014 until now, the brand brings unique brands and items for babies. The brand decided to only run the store online, due to the realization that parents may not have the time to go shopping in offline stores.
The store uses 'Follow on Instagram' as the block title to separate the block with the rest of the information on site. Besides, it is also a useful call to action to grasp visitors' attention.
A single row Instagram feed is displayed on the homepage. Clicking it will lead the user directly to the Instagram site. This allows them to do various interactions on Instagram such as like, comment, or follow the account with ease.
Read more on how to use social media for e-commerce marketing
Takeaways
What does Mageplaza Instagram Feed offer?
Various layouts: single row, multiple rows, or optimized image
Instagram popups help users stay on the current page and have a better experience
Instagram Feed can be embed anywhere on site
Change title and description for the Instagram block
Set the image resolution type: standard, low, thumbnail
Configure the limitation of the number of photos
Work well on both desktop and mobile devices
Why should you install Instagram Feed for Magento 2 by Mageplaza?
Increase Instagram followers: This is a beneficial promotional strategy as you can take advantage of your website traffic to attract more followers for your Instagram account.
Generate more sales thanks to social proof: Make use of user-generated content to persuade potential customers.
Increase engagement and reduce bounce rates: Instagram Feed encourages visitors to stay on your website longer and interact more effectively with the brand, claimed by every 2 in 3 people (Instagram).
Provide another channel to research products: 81% of users research products via Instagram (Instagram), making Instagram become a great information resource.
Promote seasonal products: Businesses can come up with promotion campaigns of seasonal products effortlessly via Instagram posts embedded on the website.
Conduct marketing campaigns: Based on particular marketing campaigns and business strategies, online stores can change the title, layout and position of the Instagram Feed block.
Tips to bring your Instagram Feed to the next level
Be consistent on the theme and color of the posts
Plan ahead content and order of the posts
Set sounding title to call attention to the block
Use hashtags in the Instagram posts
Optimize the image sizes so that you can emphasize on important photos
Change the block layout and position flexibly on your website for extra efficiency
Make use of user-generated content by sharing your customers' posts
Read more about how to make your website popular through Instagram
The bottom line
Instagram is one of the leading social channels, as well as a prominent platform for businesses to reach out to their customers. In such a context, you need to connect your website and Instagram to take advantage of both platforms to expand the customer base, increase conversion rates and boost sales.
Our Instagram Feed module and our support team are delighted to assist you during that journey. We are always here, waiting to hear about your comments and experiences with the extension. Don't hesitate to contact us for any sharing or concerns.
---
---
Harper is a content creator by day, and a coffee lover by night. She loves exploring the world of content and uses her interesting findings, experiences and passions to give readers what they are looking for. Her ultimate hobby is travelling, which helps her learn and grow.
Subscribe
Stay in the know
Get special offers on the latest news from Mageplaza.
Earn $10 in reward now!