Mageplaza Better Blog - 6 Case Studies on Actual Magento 2 Stores
Mageplaza Better Blog - 6 Case Studies on Actual Magento 2 Stores
Don't worry if you are struggling with how to promote your products effectively, create and maintain a strong long-term relationship with customers. We understand that today's competitive online environment can leave you with doubts. But it is just because you haven't found a simple but useful tactic for your store, which I will show you right away.
Building a blog is a way to show your brand's value and voice, as well as build a community and communicate with customers better. Besides, an informative and engaging blog can drive more traffic, educate shoppers and boost sales amazingly.
Mageplaza Better Blog extension surpasses the default Magento 2 by providing useful features that help you create a blog as quickly and effectively as possible. If you still have doubts, take a look at the following case studies, a few selected stores among 182k+ downloads.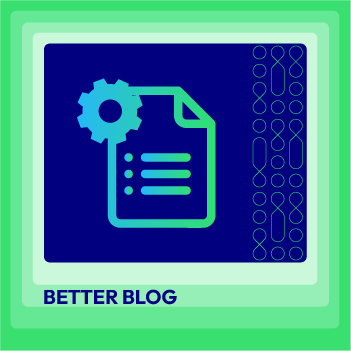 Boost your website traffic and engagement with diverse features
Check it out!
Table of Contents
What is special about the Mageplaza Better Blog extension?
Are you wondering why our extension attracts 182k+ downloads? Check these amazing exclusive features that we have:
Allow categories multiselect
Works responsively on all devices, including mobile devices
SEO friendly URLs
Show related products block
Display blog topics
Display different types of comments: disqus comment, built-in comment, and Facebook Comment
Integrate easily Magento Sitemap or Blog sitemap
Product-related posts
Import aheadWorks Magento 1 Blog, Magefan Magento 2 Blog
If you are not sure how it looks on actual stores, feel free to scroll down!
Learn how to use blogs and social media for e-commerce
What do actual Magento 2 stores' blogs look like?
Case study 1: Clothing store Your Closet's multiple categories and related posts display
Your Closet specializes in renting luxury dresses online in Australia. It brings a new concept of the closet approach: not only ownership counts. Luxury collections of Australian as well as global designers can be found here, and of course, with a more reasonable price compared to retailing. The stylists will assist customers for better experiences in their special occasions.
As a fashion rental store, it needs to show customers the latest styles and news. However, displaying everything on the homepage seems too overwhelming. Therefore, it is such a good idea to launch a blog - where there are rooms for more information, and the way it places the section on the main menu makes it easy to find. When hovering over the Blog button, main categories will be displayed, so visitors can instantly navigate to the desired place.
Going to the category, viewers can see posts organized in a template. On the sidebar, there is a section that shows all of the popular posts, so they can conveniently
Case study 2: The blog of food supplier Solex Catsmo shown in block on homepage
Solex Catsmo is a joint website of two businesses: Catsmo Artisan Smokehouse and SOLEX Fine Foods. Catsmo Artisan Smokehouse, was founded in 1995 by Robert Simon. Robert, with his fishing hobby, created the smoke salmon business after trying smoking a hundred pounds of fish by himself. The business today has grown to provide high-quality fresh fish with a great smoking recipe. Meanwhile, SOLEX Fine Foods was created by the hospitality-experienced Markus Draxler. The brand focuses on supplying high quality food for restaurants.
Unlike other websites that show 'Blog' on the menu, Solex Catsmo chooses to showcase its blog in a block on the homepage. This tactic allows online stores to give a glimpse of what to expect in the blog. It also requires an eye-catching template and high quality images to gain user attractions, which the brand does outstandingly.
Viewers can click the 'Continue Reading' button to read that specific post, or click 'View Blog' to open the blog page as follows:
The blog is designed with a single row template, so that the image and content can be shown clearly.
Case study 3: Social sharing feature on The Hay Experts' blog
The Hay Experts supply a wide variety of products for rabbits and other small animals. The product profiles include everything they need, such as food, clothing, toys, health supplements, and more.
The Hay Experts makes use of Mageplaza Blog extension social sharing feature to allow customers to share the blog posts on different social channels. There is a floating sidebar and a section below the post. The most common social platforms are displayed, but viewers still can choose others by clicking on the '+' button.
Case study 4: Easy to navigate categories on the blog of JB Furniture
Started as a basket manufacturer in 1870, John Burdekin founded JB Furniture on the same site as the current Wakefield showroom. Over the past 150 years, the company has become a well-known furniture retailer with two stores in Wakefield and Newcastle and an online store. Not only does the business offer garden furniture, but it also sells various home furnishings ranging from lanterns, mirrors, to coffee tables and chairs.
A common location for the blog to be found is at the footer of the homepage, which is also where JB Furniture's blog is placed. It can prevent distractions if you want customers to focus on other sections instead.
The blog page has 4 main categories which can be found easily on the top. As the viewer navigates through the categories, the popular posts on the sidebar also change accordingly.
Case study 5: How the Water supply store PurAqua Products uses Ajax search technology
Located in South Carolina, PurAqua Products was created with the goal of providing a better solution to chlorinate water. Now it has become the top aquatic supplier for both commercial and industrial users. Its products naming Accu-Tab® units as well as other filtration, controllers, or replacement parts helps create a superb clean water solution for pools.
The Blog is placed on the top menu bar, so it is convenient for customers to find. After clicking on a post to read, with the help of AJAX search technology, customers can find other posts by searching keywords, then the suggestions will be displayed instantly. Moreover, they will stay on the current page, which can enhance their experience greatly.
Case study 6: Br Importaciones shows details of the blog posts
BR Importaciones is an import and marketing specialist in the personalization sector. It provides high quality machines and supplies such as sublimation, embroidery, sewing, laser cutting machines, and other necessary materials.
In its blog, under each post, there is information about the post, such as updated date, category, the author, and the number of views.
When you click on the post, the full article will appear. If you scroll down, you can see this information once again at the bottom of the post. However, besides the above mentioned details, it also shows related tags of the post to help viewers navigate to other posts with the same keywords easily.
Takeaways
What do you get when having a blog?
Higher rankings on search engines thanks to SEO-friendly support
Educate and guide customers better through information provided in blogs
Get more potential customers via social sharing feature
Higher interaction thanks to comment sections
Promote your products cost-effectively when featuring those products in the blog, or via related product block
Build good relationships with customers through the community you create
How to build a greater blog?
Make it easy to find: Rather than placing it at the footer of the website, you can pin it on the top menu bar or sidebar, where customers usually take notice of.
Design your blog attractively: Thanks to Mageplaza Blog extension, store admins are enabled to design flexibly
Increase cross blog views: Our extension supports stores in displaying the latest, the most related blog posts
Encourage interactions and user-generated content: Allow sharing the blog posts and comments on them.
Find out more about benefits of blogs and related tips
The bottom line
Brand building needs hard work, but it is not impossible. Building a blog for your store site can be a good start, as it is beneficial in several ways. We understand difficulties you may have, that is why we believe our Blog module is the right fit for your business. Please contact us in case you need any more guidance or concerns.
---
---
Harper is a content creator by day, and a coffee lover by night. She loves exploring the world of content and uses her interesting findings, experiences and passions to give readers what they are looking for. Her ultimate hobby is travelling, which helps her learn and grow.
Subscribe
Stay in the know
Get special offers on the latest news from Mageplaza.
Earn $10 in reward now!