When to send a Follow-up email after the Interview?
The Most Popular Extension Builder for

Magento 2
With a big catalog of 224+ extensions for your online store
An interview is the hardest part of any employment process, and when you finish it, you can relax a little bit and wait for a response from recruiters. But, things don't go so easily that way. There is still some work that should be done after an interview if you want to stay on top of the interviewers' potential candidates list. And, writing a follow-up email is a great practice that can help you draw recruiters' attention and also show them that you are a very competitive candidate to be a part of their company.
So, how do you write it effectively and when should you send a follow-up email after an interview? This article is going to help you find out.
Related posts:
Table of Contents
How a post-interview Follow-up email can help you
Although very few interviewers will directly tell you to follow up after an interview, many recruiters still highly expect you to do it. It is considered to be a common courtesy for you to send them emails after having an appointment regarding your job application. A simple thank-you note, for instance, can show how grateful you are and your appreciation to them for taking their time and attention in the interview. This can be a great quality in a candidate that an employer looks for, which could help you earn a chance of getting the next interview or even an offer from them.
Writing a follow-up email can make the interviewers feel that you are very passionate about the position and their companies. If they can see the enthusiasm that you have for the job, there is a high chance that you will be on the top list of potential candidates. This is a good way to leave a great impression in their mind because when you communicate with the employers as many as you can, they can know more about you and may consider to accept you as a suitable candidate for the vacancy.
Another great thing about interview follow-ups is that it is a chance for you to express yourself a little more. Perhaps after the interview, a great idea hits your mind or there are some questions that you forget to ask the interviewers, then you can add everything in the text to demonstrate your ability and how you are interested in the job. They don't mind answer it because you've shown them that you really care about the position.
Or sometimes, a follow-up email can be a great reminder to the recruiters to send you a response about the hiring update. Your interviewers are super busy. They don't just interview only you but many other candidates in the period and also create more job application forms for other positions. So, if you haven't heard anything back from them, it doesn't mean that they try to ignore you. It may be because they forgot to inform you, and what you should do is to remind them. But, remember to use a very polite and professional tone when you write the email and don't rush them with a pushy and cocky attitude.
Common types of follow-up emails after an interview
Generally, there are 3 kinds of post-interview follow-up emails that you can send:
A thank you email: This is an email when you want to show your gratefulness towards the interviewers as well as your enthusiasm for the job. It has a short version to directly express your appreciation to the recruiters for taking their time, and a longer version in which you can add more information about your ability and soft skills that weren't mentioned in the interview.

An email after you haven't heard anything for a long time: You really care about the job and want to know more about an update of the hiring process, but you haven't received any emails from them for many days. This is the time when you should send a checking-in email as a gentle nudge to indicate that you are still interested in the job and want to ask for an update. In the email, you can also offer to provide more information if your interviewers want.

A 'staying in touch' email for networking purposes: This is an email you should write after hearing nothing from the previous checking-in email, or you know that you don't get that job. Since you want to establish a good and professional relationship with the recruiters, writing this kind of email can show that you appreciate their decision and express your goodwill to build great relationships with people whom you might learn a lot from in the future.
Now, what should be included in your follow-up email?
Whatever the purpose is, your follow-up email should be very polite and courteous. With that in mind and by following this guide, it will be easier to write a follow-up email that can help you gain a great chance of getting a quick response from the recruiters.
The subject line
This part should be kept simple and direct to the point. You don't have to spend hours to think of a catchy title for the email. It wastes a lot of time. Instead, just write a very short and concise subject line that reminds the interviewers of the interview and your main purpose. If you spent more time communicating with the recruiters or HR team rather than the interviewers, then when you send it, remember to include your name or the position you applied for and the interview time. For example, with a checking-in email, the title could be: "Dan Smith - Checking in Re: Interview on Wednesday at 2pm"
Body paragraphs
This is the part when you show them the main reason why you are writing the follow-up email. Is that a thank-you note? Or, you would like to know more about the hiring process update since you haven't heard anything from the recruiters. What you want to express should be direct and clear.
In the text, you should always show your gratefulness to the interviewers for spending their time on the interview. Remember to mention the specific time and the position that you have applied for. Next, you are going into more detail about the main purpose. If it is a thank you email, you can tell them more about your skills and ability or your great passion for the job. If it is a checking-in email, kindly ask them to update you more information about the process. Or, if it is just a 'staying in touch' email, you can tell them that the interview was very interesting and inspirational, then cleverly proposed a coffee meeting or a phone call to have more conversations with them.
Signing off
In this last part, you can offer them that you can provide more information if they would like to know with just one sentence. Close with a common phrase like "looking forward to hearing from you soon', then finish the email with 'thank you' or 'best regards' and your full name on it.
Several tips to remember
Remember to keep it short and clear. The interviewers are busy, and they don't have time to read all of your emails. Thus, you should write it simply and to the point but still keep it polite and courteous.

Be professional. Even if you have been waiting for their emails for so long, you should keep a formal tone not pushy or too sloppy. Also, things like emoji or typo should never be added to the text

If something that you forgot to say in the interview, try to include in the email to show them your additional skills or abilities.

If you really don't know how to start the email with their name, just stick with "Mr.", "Ms.", etc. with their last name to avoid inconvenience.

Proofreading is important. Double-check your email before sending it. You must check the spelling, the length, word-using, your tone, etc. to make sure that the email looks professional when the recruiters read it.
What is the right time to send the follow-up email?
Choose the right time to send your follow up email is essential. It is recommended that you should wait for a few days before sending it since the interviewers have to speak to many other candidates. However, it still depends on what kind of emails you try to send and in different situations.
If it is a thank-you note, you can send it on the same day after the interview or the following day. When you send a thank-you email like that, it shows you are very enthusiastic about the topics, really care about the job, and you are ready for the next step. If in the interview, the interviewers said they will contact you, then after 2+ days, you can follow up if you haven't heard anything from them. If after more than a week, you still don't get any reply, you should send another follow-up email to remind them and ask about the hiring process update. However, don't worry too much since most of the time, the recruiters tend to respond to your follow-up email pretty soon.
Conclusion
Writing a follow-up email after an interview is a great practice that can not only help you build a great impression in the employers' minds, but also help you improve a lot of soft skills such as communication or writing skills at a more professional level. It can also make you become a more competitive candidate in the employment process and help you increase the chances of getting an offer from your dream job.

Marketing Manager of Mageplaza. Summer is attracted by new things. She loves writing, travelling and photography. Perceives herself as a part-time gymmer and a full-time dream chaser.
Website Support
& Maintenance Services
Make sure your store is not only in good shape but also thriving with a professional team yet at an affordable price.
Get Started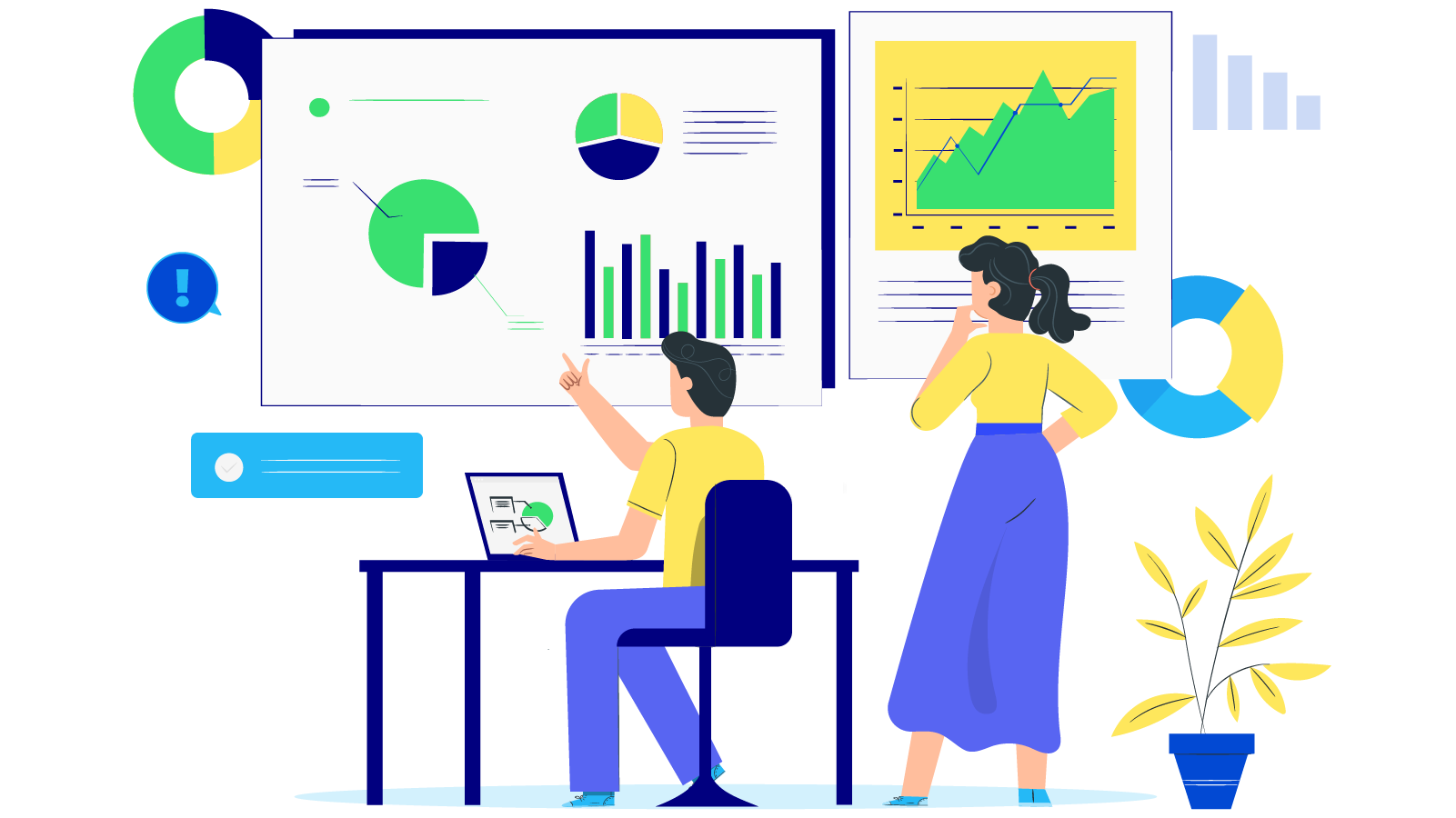 New Posts



Subscribe
Stay in the know
Get special offers on the latest news from Mageplaza.
Earn $10 in reward now!