What is a POS System? How to Choose the Right One for Your Business?
The Most Popular Extension Builder for

Magento 2
With a big catalog of 224+ extensions for your online store
As an entrepreneur, you know operating a retail business calls for a wide range of administrative, management, and marketing skills. From making sure that there is enough inventory to putting together monthly sales reports, these skills are necessary to ensure that your store runs smoothly.
So, having an efficient POS (Point of Sale) system can go a long way in ensuring that your operations are fine. But finding the right POS system can be challenging!
To help you with this problem, we'll break down what a POS system is, and what features you need to look for to choose the appropriate one.
Buckle up!
Table of contents
What is a POS system?
First and foremost, POS is an abbreviation for Point of Sale, which refers to any place where a transaction can occur, whether it is for a product or service.
For retailers, it's usually the area surrounding their cash register - where customers exchange money for a product or service. But in case you have a mobile POS, your entire store effectively becomes a point of sale (we'll talk about this point later!).
So, a POS system is the actual hardware and software you use to manage your business. It's not a standalone machine or process; instead, it is a constellation of things that together enable you to process customer-facing transactions effectively and streamline business processes connected with your sales.
The setup will actually vary in look and functionality depending on your choice of technology, which payment methods you accept, whether you print paper receipts, how you record your sales and organize end-of-day bookkeeping, and the inventory systems you've got in place for your products.
In the past, a POS system was on-premise, meaning it used an on-site server and could only run in a specific position in your area. That's why your desktop computer, cash register, barcode scanner, receipt printer, and payment processor were all set up at your front desk and hardly moved.
In the early 2000s, a significant technological breakthrough happened: the cloud. With this advent of cloud-based storage and computing, the next step in POS technologies appeared: mobility.
How does a POS system work?
A POS system enables your business to accept payments from customers and keep track of sales. It sounds quite simple enough, but as we stated above, the setup can work in different ways.
A POS system is used to refer to the cash register at a store. Today, modern POS systems are entirely digital, meaning you can check out a customer wherever you are. All you need include a POS app and an internet-enabled device, like a phone or tablet.
So, how does a POS system work? Basically, it operates like this:
1. A customer buys your product or service. If you have a brick-and-mortar store, they may ask a sales associate to ring them up. That associate can use a barcode scanner to look up the item's price. For online shops, this step happens when a customer completes adding items to their cart and clicks the checkout button.
2. Your POS system calculates the item's price, including any sales tax, and then updates the inventory count to show that it is sold.
3. Your customer pays. Customers will have to use their credit card, debit card, tap card, gift card, loyalty points, or cash to make the payment go through to complete their purchase. Depending on the payment type they choose, your customer's bank then has to authorize the transaction.
4. The POS transaction is finalized. This is when you officially make a sale. The payment goes through, a printed or digital receipt is created, and you ship or hand your customer the items they bought.
Why should you consider using a POS system?
So, why should businesses use POS systems? Below are some of the common reasons:
A POS system can have a positive effect on your business. It gives you better control over your business operations. With the right POS system, you know exactly which items you've sold on a daily or monthly basis, how many items are in the warehouse, or how much money you've made.

It enables better analytical thinking and planning. POS systems make it easier to keep track of your inventory, to note and analyze movements and tendencies in sales processes, to analyze your sales reports and other data, so that you can predict future trends and your company's requirements more precisely.

It allows increasing your business efficiency. Undoubtedly, POS systems make the management process of your company's paperwork more time-saving. Managing bills and orders, sales figures, or reports becomes easier. In addition to the office environment, a POS system also increases the efficiency of the daily sales environment, thanks to different features, like barcode scanners or credit card terminals.

It makes personal client communication more efficient. A POS system can make it easy to gather clients' contact details at the same time they complete their purchase. This information helps generate personal offers and develop personal client information.
Key components of a POS system
Every POS system uses POS software, but in fact, not all businesses need POS hardware.
If you run an online store, then all of your sales happen on your website, so you do not need POS hardware to help you accept payments. But if you have a coffee shop, you may need a register and credit card reader.
Below is a rundown of common types of POS hardware and software that can help you to figure out the total cost of your POS system. It's worth noting that what you need really depends on your business.
Hardware components
Register. A register helps you to calculate and process a customer transaction.

A connected device, like an iPad or other tablet. A portable device can be an appropriate alternative to a monitor. A tablet can be propped up with a stand, allowing your staff to clock in and out.

Credit card reader. A credit card reader allows your customers to securely pay by credit card while in-store, whether it's through contactless payment.

Barcode scanner. A barcode scanner reads an item's details so you can ring it up. It can also be a quicker way to double-check the price, stock level, and other details.

Receipt printer. A receipt printer shows customers exactly what and when they purchased and how much they paid.

Cash drawer. Even when you accept contactless payments, you may still need a safe spot to keep your cash. POS software that is connected to a cash drawer can minimize fraud by tracking exactly when the drawer is opened.
Software components
Sometimes called the "backend" or "dashboard side" of a POS system, software components are used for behind-the-scenes management and analytics functions. The staff uses the front-end interface, generally on a touchscreen monitor or tablet screen. The backend is separately accessed in a browser or app window, either on the same device or a separate computer or mobile device.
No matter your POS software type, the frontend and backend will be connected and synced, but there are two following methods that data can be stored.
On-site
Cloud-based

- Software is installed "locally" on your own server, e.g., on a computer-based on the premises of your store




- Requires you to purchase one or more software licenses




- You will need to maintain and update this kind of software manually




- As the software is located in your closed computer network, it doesn't require the Internet.

- System is hosted online, e.g., data are stored on your POS provider's servers, enabling you to access it from any computer browser




- Also known as

Software-as-a-Service (SaaS)

, this system is automatically maintained and updated by your POS provider.
If you're excited about the possibility of upgrading your current POS system, there are a few things that need your consideration. Following are some of the most common software features you should look for:
Payment processing. Firstly and probably the most obvious, your POS system should be able to process payments. This would include processing cash, credit, and any other form of payment your business wants to accept.

Inventory management. This feature lets you keep tabs on all your products. Some automated inventory software will connect with your sales data and let you know when an item is running low.

Receipts. Receipts make processing refunds quicker because there is a paper or digital trail connected to the purchased item. They could also make your business look more polished.

Customer relationship management (CRM). A CRM tool tied to your POS software can let you see what your customers bought and when they bought it. This piece of information helps you personalize your communication, marketing, and customer service.

Staff management. Team management tools let you know when your employees are working and how they are performing. Your staff can also use it to clock in and out, and some type of software can even grant permission for employees to get access to certain tasks.

POS reports. This feature gives you a quick look at how much you are selling and earning. With clear reports, you can make better business decisions and sell more.

Tipping support. For restaurant and service sectors, tips can be a significant part of getting paid. POS software allows customers to add a digital tip during the checkout process, making it more likely that they will tip.
Now that you've got a better understanding of POS systems, you are ready to find the right one for your business. Explore some useful tips right below!
7 tips when choosing a POS system for your business
Understand your business type
The very first and most immediate question to ask when choosing a POS system is understanding your business's nature, size, and structure. Ask yourself:
Are you in the retail, food, or service sectors?
Do you sell products, services, or both?
What is your business size?
Do you operate strictly online, have a physical, pop-up, or mobile store?
What is your staffing setup? For example, are you employee-owned, fully staffed, or work primarily with contractors?
Think about your financial situation
Having a good grasp on your budget is a crucial aspect of choosing the right POS system. There are many more factors to think about than just a POS system's initial costs.
How much would you like to pay per month?
Does the pricing seem fair?
Does the vendor charge extra fees for customizing any software or apps?
Does the system offer a fair number of features for the vendor's asking price?
Consider ease of use
Most POS systems are intuitive, but they can also be quite complicated. So, how sophisticated does your POS system need to be in order for your business to be effective?
In addition, you might want to consider how easily it integrates with your existing mix of apps. Perhaps most essentially, if a problem crops up, does the POS system offer high-quality customer service and technical support?
Focus on the features you need most
You might want a POS system that can track everything from transactions to employee hours. Or, maybe you just need little more than a digital cash register. Thus, it's necessary to carefully consider what you are looking to get out of a POS system.
There are several features that business owners can think of, no matter their company size, including ease of use, data storage, and whether it is easy to scale your system up alongside your business.
Make sure you can scale your business easily
Ideally, your business will not remain flat. Make sure that you consider your needs one, five, and ten years from now.
Think of how fast you expect to develop and let that help determine your long-term POS needs. For instance:
Can you add features to your POS system easily?
What is involved with upgrading and what're the costs?
Will you eventually need to switch POS systems?
As an entrepreneur, you need to constantly be thinking ahead. Let these above questions aid you in your decision-making process.
Get references from other businesses
Once you have narrowed down your choices, find out what other businesses are using those same solutions.
You can ask some companies for references or ask around the local business community about the POS system they use. When looking for references, make sure they're using the software version you are evaluating.
Get a demo or trial of the POS system
Most POS vendors offer free trials or demos so you can try their software. Doing so enables you to test features, explore benefits, and assess how the overall system operates.
Remember to note any problems you have, plus what aspects you do and don't like. Then, share these things with the provider, so it has a chance to address your concerns.
The bottom line
The POS system you choose can have a big impact on how you run your business day-to-day, and how you grow it year after year. After all, you and your staff will use the system each and every day you do business.
Therefore, take your time doing your research, and know that the best way to get started is by examining and articulating your business needs and goals.
Haley is a content creator at Mageplaza. When not working, she spends time on travel adventures, books, and food tasting. As growing up, she wants to read, learn, and experience more things to adapt herself to this ever-changing world.
Website Support
& Maintenance Services
Make sure your store is not only in good shape but also thriving with a professional team yet at an affordable price.
Get Started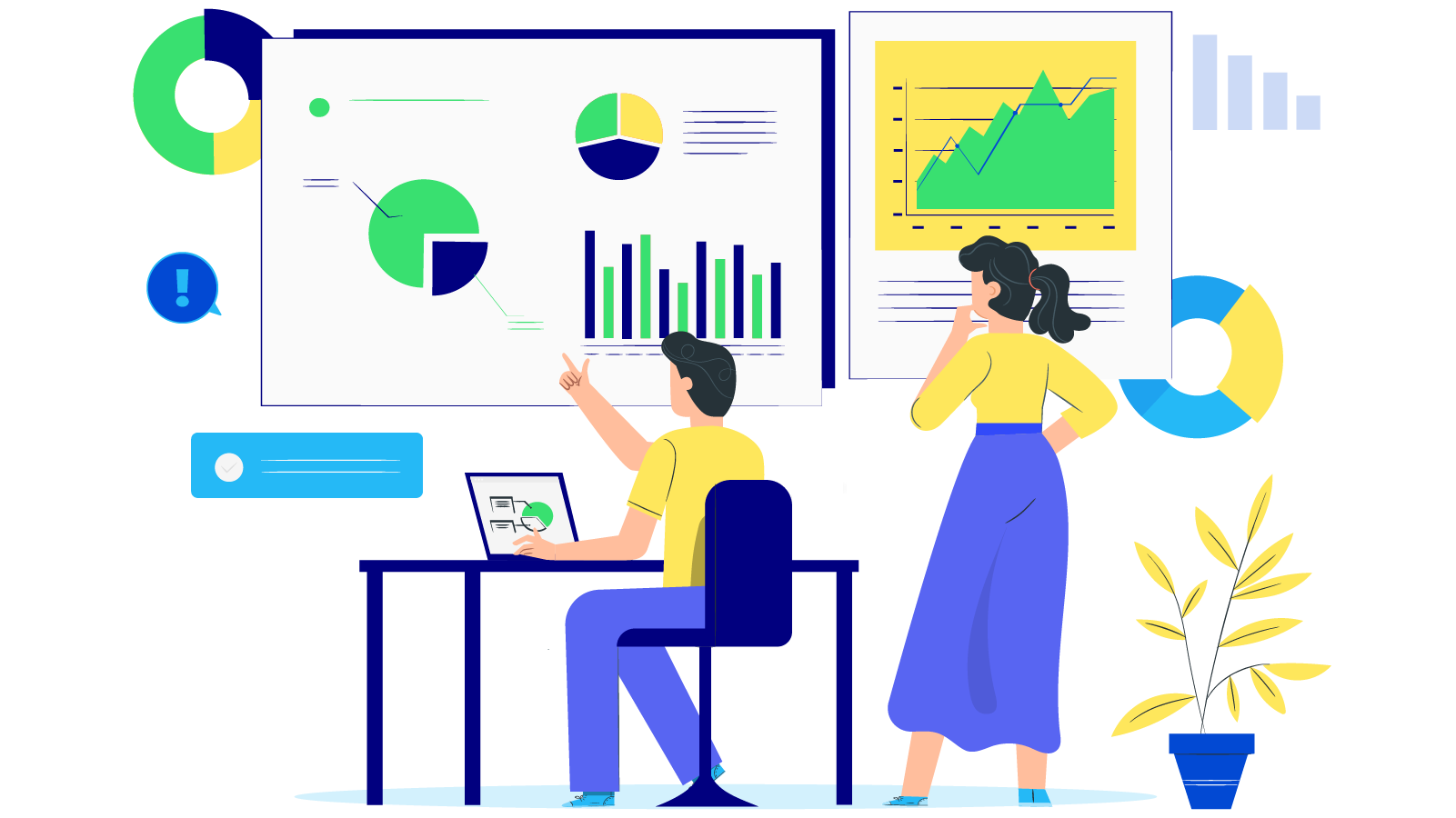 New Posts



Subscribe
Stay in the know
Get special offers on the latest news from Mageplaza.
Earn $10 in reward now!