Top 10 Platforms That Help Businesses Work Better
The Most Popular Extension Builder for

Magento 2
With a big catalog of 224+ extensions for your online store
COVID-19 has taken over every aspect of 2020, from social gatherings to simply going into the office. Businesses have had to adapt to this new way of working quickly, while investing in software and platforms that enable this more efficiently. There's been a significant rise in cloud and collaboration platforms during this time, most noticeably unified communica tions and video conferencing software. During this current lockdown, it's important to be prepared and have applications in place to help your organisation communicate and stay productive. To support you, we've compiled a list of 10 platforms that help businesses work better and why you should adopt them to help you and your colleagues work remotely.
Table of Contents
Working from Home Trends
Back when we first went into lockdown, we were all worried about how well we'd work while away from the office environment. The main concerns were the loss of productivity and lack of communication. However, the last few months have proved that employees are more satisfied working from home and put extra effort and time into the working day.
According to data collected by HubSpot, remote working isn't going anywhere any time soon. They reported that 77% of remote employees say they're more productive when working from home, with 23% of workers saying they work longer hours than they would on-site.
Remote working has changed how the global workforce operates in 2021. Companies are now being asked by their employees if they can continue working from home when things return to normal. Whatever happens in the next few months, it's clear that remote working is here to stay.
There've been many business trends coming out of working from home – and we're not talking TikTok. Take a look at the main business trends that have come from this year.
Cloud communications
Cloud communications – also known as cloud or hosted technology – are becoming the norm for organisations and residential areas. Besides remote working, this is driven by a change in legacy technology, including the switch of ISDN networks in 2025. This switch-off is seeing an increase in takeup of VoIP services (a.k.a cloud-based phone systems). Instead of using traditional copper lines to communicate, VoIP transmits voice calls as data over the internet. Having their communications hosted in the cloud keeps companies connected to the business infrastructure and their colleagues while working elsewhere.
Unified communications
Unified communications have experienced a fast growth during COVID-19. UCaaS (unified communications as a service) has been adopted by various organisations, as a way of combining calls, chat, video, file sharing and more in one place. Systems like Microsoft Teams and Slack are perfect examples of this and have been the heroes of lockdown. Having software that encompasses all aspects of business communications in one piece of technology has been beneficial for companies of any size.
Video conferencing solutions
Video conference services offer more than face-to-face interactions, especially during COVID-19. Not only have these systems been beneficial for companies but they've also helped friends and families talk to and see one other while isolating. This software lets users share their screens, chat via text, exchange files, write on whiteboards and broadcast meetings. Zoom, Google Meet and Microsoft Teams are some of the most popular, but some primarily voice systems, for example 3CX, also incorporate video into their portfolio.
Task-based platforms
Without being able to see colleagues properly, task management tools experienced a surge this year. These platforms help employees and teams use their time productively, track progress and organise to-do lists and schedules. Task management tools are even more helpful when they are customized to suit your team's unique workflow and collaboration needs. Services like Trello and Jira have helped many people become more focused, productive and accountable for their work and deadlines.
10 Platforms that help businesses work better
Chat, calling & collaboration
Microsoft Teams
Microsoft Teams has emerged as the leading communications and collaboration platform in 2021. Skype for Business is being retired next year and the most obvious and convenient move is to Teams. Microsoft Teams allows you to chat, email, run audio and video meetings, share files and more, all in one place. It provides its users with a range of Microsoft tools and apps, like Excel, Word, PowerPoint and Outlook.
The way Teams is changing the business and communications game is through its ability to be converted into a business phone system via Direct Routing. Teams is mainly used and known as an internal communications tool, but it can also be used to make calls when you add voice to the platform. Direct Routing routes Teams to the traditional phone network and allows you to make internal and external phone calls. By converting Teams to your business phone system, you create a true unified communications platform. You can get a Business Phone Number to communicate effectively in today's dynamic and interconnected business landscape.
Slack
Slack is an instant messaging platform, ideal for remote working and real-time conversations. Much like Teams, it allows you to talk to your colleagues easily and organise your chats by subject and channel. Slack has great team management features and provides you with a way to manage projects, plan launches, review contracts and assign tasks to colleagues. Slack also allows you to integrate activity happening from other platforms, like Trello.
3CX
3CX is a software-based phone system that works with a range of hardware, browser-based extensions and mobile apps. 3CX has enabled companies to still access their contacts, make calls, organise meetings and more with its browser extension. A popular part of 3CX is the CRM integration, which sales teams have found extremely helpful. 3CX connects directly to popular CRMs, meaning calls are automatically logged against contacts. Having a clear view of your prospect and customer data and activity is extremely useful and 3CX's ability to immediately log opportunities, interactions and requests is invaluable.
Task & project management
Trello
Trello is a project management tool which allows you to create a dashboard that organises your projects and tasks. Each task is a 'card' and can be assigned to specific people, labelled and given dates. At a glance, you can see what is being worked on, who's working on it and the status of the card. Trello has helped many teams stay up to date with each other's workloads and the calendar as a whole. Trello is especially helpful for marketing teams and has been revered as one of the best marketing tools.
Jira
Jira is a software development and project management tool, designed for developers and customer support staff. Much like Trello, Jira allows you to assign and track issues and projects that need to be completed or solved. Jira can be integrated with developer tools you already use. It maps out your workflows and reports so you can see what your team is working on while overseeing any bugs that need to be fixed.
Sales Engagement
Salesloft
Salesloft is a sales engagement platform that helps sales teams close deals and find revenue-boosting opportunities. It integrates with email tracking, calls and top CRM systems in a single platform. We recently started using Salesloft during lockdown and have found the adoption process and support extremely helpful. It's been easy to start using and organising while away from the office and has helped our sales and partner teams become more involved in the data and selling processes.
Social Media
LinkedIn
Social media has been stronger than ever during lockdown, but LinkedIn has really come into its own. It has given a platform to those who have lost their jobs to more easily find their next opportunity, as well as keep professionals more closely connected to their industry and peers.
File sharing
SharePoint
Another Microsoft product, SharePoint is a web-based collaborative platform, focused on document management, storage and sharing. Staying connected to your business infrastructure during this time is vital and we're not just talking about communications. Having access to business documents and files while away from the office is extremely important and having a shared space like SharePoint is safe, secure and saves time. SharePoint encourages teamwork, allowing you and your colleagues to share and download files, data and resources.
Dropbox
Dropbox is a file hosting service that brings all your files together in one place. No matter the size of the file, Dropbox has a great amount of storage space and allows you to send files quickly and easily. Your files or folders saved in Dropbox are synchronised to Dropbox's servers, other computers and devices, to keep the same files up to date on all user devices.
Google Drive
Similar to the other file sharing platforms, Google Drive allows users to store, share and synchronise files across servers and devices. As a Google product, Google Drive has access to other Google applications, including Docs, Sheets and Slides. Google Drive is free, stores and organises all content and works on all major platforms, so you can work seamlessly on browsers, tablets, computers and mobiles. If you open a file in Google Drive, you can work on the same document as multiple people at the same time.
Summary
There you have it – our top 10 platforms that have helped businesses work better during remote working. These platforms have given employees the ability to do their jobs effectively while working away from the office. It's crucial to invest in systems that will help your business through this difficult time, so if you haven't been using any of these platforms in the first lockdown, you need to start adopting them for this one.
About Gradwell: Gradwell is a leading provider of communications technology to the UK's SMEs. Founded over 20 years ago, we were one of the UK's pioneers in developing VoIP technology, and are now trusted by over 8,000 businesses to provide a wide range of leading telephony and connectivity products.
Website Support
& Maintenance Services
Make sure your store is not only in good shape but also thriving with a professional team yet at an affordable price.
Get Started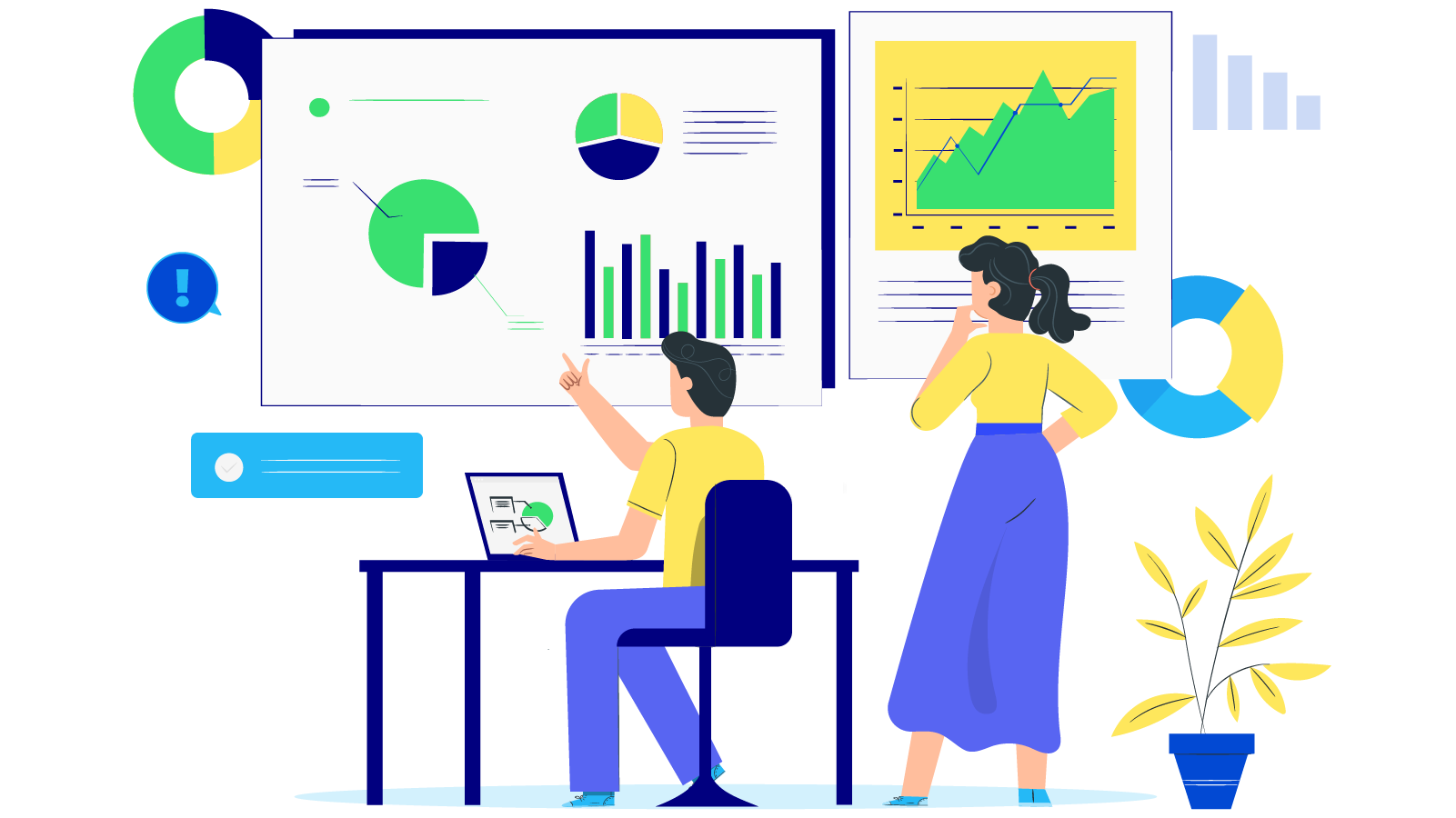 New Posts



Subscribe
Stay in the know
Get special offers on the latest news from Mageplaza.
Earn $10 in reward now!