Rising Trend of Subscription Business Model in eCommerce (How to start one + Tips & Examples)
The Most Popular Extension Builder for

Magento 2
With a big catalog of 224+ extensions for your online store
Subscription Commerce is growing at an exponential rate. According to research conducted by McKinsey & Company, 15% of online buyers have signed up for one or more subscription services. That's a really big number — considering the projected number of online shoppers as 2.14 billion by 2021.
Subscription ecommerce is certainly one of the best models — giving consumers the flexibility they deserve and bestowing merchants with the business sustainability they desire. If done right, it can help you grow your business in leaps and bounds.
Through this blog, we aim to help you understand how subscription commerce works, various types of models, the reasons behind its rising trend and how you can start your own subscription business by harnessing the super-powers of Magento. If that's exciting, let's get going.
Table of Contents
What is Subscription-based eCommerce?
In simple words, subscription-based eCommerce is a business model that allows customers to subscribe to products or services they need on a recurring basis. This model can increase your customer's lifetime value significantly.
Here's how leading brands are harnessing the limitless potential of subscription commerce:
Dollar Shave Club
Certainly one of the best examples of subscription commerce, Dollar Shave Club is a California-based company delivering personal grooming products to its customers. With flexible subscription plans and high-end products, they're ruling the men's grooming industry. Besides, they actively use top-notch eCommerce shopping-cart software in order to make the shopping experience for their customers as enjoyable as possible.
Blue Apron
Blue Apron is an American meal kit service providing high-quality food ingredients regularly. Customers can set their food preferences, and the Blue Apron team will take care of everything else. It's a unique concept showcasing how far the subscription business model can go.
Farmhouse Delivery
Farmhouse Delivery is a Texas-based company delivering fresh, local and organic meat, and groceries right to its customers. They offer freshly cooked meal kits, produce boxes, and everything in between. You can subscribe to meals or products as per your needs.
Types of Subscription Commerce Business Models
There are many types of subscription commerce businesses you can go with. It really depends on your product catalog and services. Here, we have outlined a few of the most popular subscription business models to help you get started:
Service Subscription:
Service-based subscription is certainly one of the most common business models used by giants, including Mailchimp, WordPress.com, Avada.io and Statista. With this model, a user can subscribe to a service they need on a regular basis.
This type of business model typically harnesses value-based pricing — giving users the ability to pay only for what they need. What's more, the flexible pricing plans and extra benefits add more value to the customers' lives.
Subscription Box:
Subscription boxes are nothing but the evolution of product-based subscriptions. They are the way today's consumers treat themselves. Here, customers can subscribe to receive curated products relevant to their preferences.
Starting from meal boxes to self-help books — and everything in between, you can subscribe to the products you love most. Few of the leading subscription box services include Stitch Fix, Birchbox, and Loot Crate.
Digital Content Subscription:
With the wide accessibility of the internet and its increasing usage, several giants have also started offering digital content subscription services. Simply put, this type of subscription allows customers to access exclusive online content and privileges reserved only to them.
Giants like Netflix, Spotify, and Amazon Prime are but a few leading companies offering digital content subscription services. Users who subscribe to such services get exclusive benefits — which makes them feel special and increases their loyalty towards a brand.
Other Miscellaneous Subscription Examples:
You can establish a subscription-based business with almost any product. For instance, not long ago, Uber launched 'Uber Ride Pass,' which is a subscription plan to help riders save money on their ride.
Zomato Gold is another great example of an ingenious implementation of subscription eCommerce. The company offers special privileges such as free meals, expedited delivery, exclusive discounts to its Gold customers.
Nissan Switch — Tapping The Untethered Potential of Subscription Commerce:
Recently, Nissan — a Japanese automobile manufacturer launched a car subscription service that allows drivers to take a different car every day. They call this program Nissan Switch. A customer can subscribe to this service from as low as $699 per month.
Nissan is not the only company offering automobile subscription service. Giants, including Porsche, Volvo, Hyundai, and Mercedes Benz, are already offering vehicle subscription services. With subscription commerce evolving at an exponential rate, it would be interesting to see how many more brands step into this arena. (PS. You can be one of them, too).
Here's Why the Trend for Subscription Businesses is Rising
These days, subscription commerce is at its peak. There are several reasons behind its popularity. Here are the top 3 reasons why subscription commerce is trending among leading brands.
Higher Customer Retention Ratio
As the old adage goes, acquiring a new customer is harder than retaining an existing one. However, the subscription commerce business model eliminates the need for acquiring a new customer in the first place.
With a subscription commerce business model, you can retain a good number of customers and consequently increase your revenue by upselling or cross-selling relevant products. Higher customer retention means better business stability and loyal customers.
Greater Business Predictability:
The predictability that comes with the subscription business model is again an important reason behind its rapid adoption. Unlike the pay-once model, a subscription business framework eliminates the uncertainty about replenishing your inventory. You know exactly which items need to be refilled, in what quantity, and how frequently.
Additionally, consistent revenue flow is an added advantage. When you know the number of subscribers, it isn't hard to predict your total turnover. Ultimately, it will help you focus on acquiring new customers rather than getting busy managing the inventory and payments.
Subscriptions Are the Future of eCommerce:
With eCommerce evolving rapidly, subscriptions are becoming the new normal. Starting from entertainment to health and beauty products — customers have started embracing subscriptions in their daily lives. Thanks to the flexibility and convenience that comes with it.
Irrespective of your offerings, adopting the subscription business model will not only help you maximize your revenue but also increase customer satisfaction and loyalty. It's time to take your commerce game several notches above ordinary.
If you're excited, let's learn how you can start your subscription business with Magento.
How to Start Your Subscription Business with Magento?
If you're starting from scratch, you may consider investing in Magento store development to establish your online presence. However, if you already have an existing Magento store, you only need a reliable subscription extension to get started.
Install and configure the extension as per your needs, and you will be able to start selling your products on a recurring basis. The extension can help you:
Add subscription options on your varied product catalog
Collect payments automagically
Generate advanced product subscription report
Apart from the above-mentioned ones, there are several features a subscribe now extension can offer. There are several agencies offering high-end Magento 2 subscription extension. Whichever you may choose, make sure the extension provider offers regular and free updates, at least a 60-day free support and a money-back guarantee (in case the extension didn't fit in your store).
Tips for Starting a Subscription-based Business
1: Find A Niche:
Any successful subscription commerce business revolves around a very specific niche. A vague niche will lead you nowhere. Being specific about your business niche will help you deliver curated customer experiences. Moreover, people value specialized products more than generalized stuff. Hence, it is important to be picky about the products that you are going to choose for your business.
2: How Is Your Subscription Business Different?
Once you are certain about your niche, the next best thing would be to figure out what you will offer? Let's say you have decided to sell clothes and accessories for kids under 10. Great. But how are you going to differentiate yourself from other such businesses? Subscription commerce is all about curating products, surprising customers, and adding value to their lives. So think twice, before investing once.
3: Procure Products Before Getting Started:
Now that you have an idea of how your subscription business is going to stand out from the crowd, it's time to procure products. It is really wise to get the inventory ready before starting the promotional campaigns. Because you simply don't want to end up disappointing your customers with an "Out of Stock" banner when they're ready to swipe their credit cards! Hence, it is crucial to procure products before getting started.
Top 6 Creative & Profitable Subscription Business Ideas (With Examples)
While you can start a subscription business with any service or product, here are a few creative ideas we have curated to ignite your creativity.
Media Subscription
If you can offer exclusive content to your users in the form of an online course or virtual classes, you may consider starting a media subscription business. Here, you can charge your users on a monthly or yearly basis. Udemy is certainly one of the best examples of media subscription service. They offer online training courses on everything ranging from music to Magento.
Pet Treats
Everyone is fond of their pets. And if you, too, love pets, you may consider starting a subscription business of delivering pet treats to your customers. The Grateful Dog is a great example of a dog food subscription service. However, you don't have to limit yourself to dogs only. You can serve all the pets starting from cats to rabbits and birds.
Fresh Flower
If you love to be around flowers and that's what you do all day, you should consider starting a flower subscription service. BloomsyBox is one of the leading brands delivering hand-picked flowers right to the doors of its subscribers. Customers can subscribe to a plan that fits right to their needs.
Travel Club
Everyone loves traveling. And hence, starting a traveling subscription service can eventually evolve into a profitable business. Inspirato is a leading company offering travel passes to its customers. All the subscribers can travel by simply subscribing to any one of the travel tier offered by the company.
Content-rich Newsletter
If you love creating content, you can also start a paid newsletter or membership, offering your subscribers the best of your work. Mark Manson offers his readers an option to opt for a paid subscription. His best work is reserved for his members only. He offers training courses, blogs, videos — all of it to his premium subscribers.
Accountability Calls
Personal development is one of the six human needs that everyone wants to fulfill. And hence, if you love helping people achieve their goals, accountability calls are something you should consider. A good example of accountability calling service would be Trina Sette. She is a professional accountability partner offering result-oriented accountability services.
Above were just a few examples to give you an idea of how you can think of implementing a subscription model in your business. Remember, be creative, think out-of-the-box. It's okay to offer a subscription service that's never been offered so far. No matter what product or service you choose, keep your customers' needs at the core of your business. If you can figure out an unfulfilled need and can satisfy it in a way no one else does, your business is bound to thrive beyond the commerce limits.
Final Words
True that creating a subscription can be a little intimidating. However, with the right strategies by your side — you can create a thriving business in minimum time and effort. Throughout this blog, we highlighted the what, why, and how of a subscription business.
If you're seeking to establish your subscription business, the first step, of course, is to identify the type of business, curate products, fill in your inventory, get a robust subscription extension, and you will be good to go.
You can create a subscription commerce business with almost any product or service. However, it's important that you price your subscription plan well in order to sustainably grow your business. You can take the help of pricing guides if you are not sure where to get started.
With that being said, now is your time to build your first successful subscription business. Keep in mind the tips and tactics we have shared throughout this blog, and you will end up creating a highly profitable subscription business that churns revenues 24x7x365.
Featured article
Website Support
& Maintenance Services
Make sure your store is not only in good shape but also thriving with a professional team yet at an affordable price.
Get Started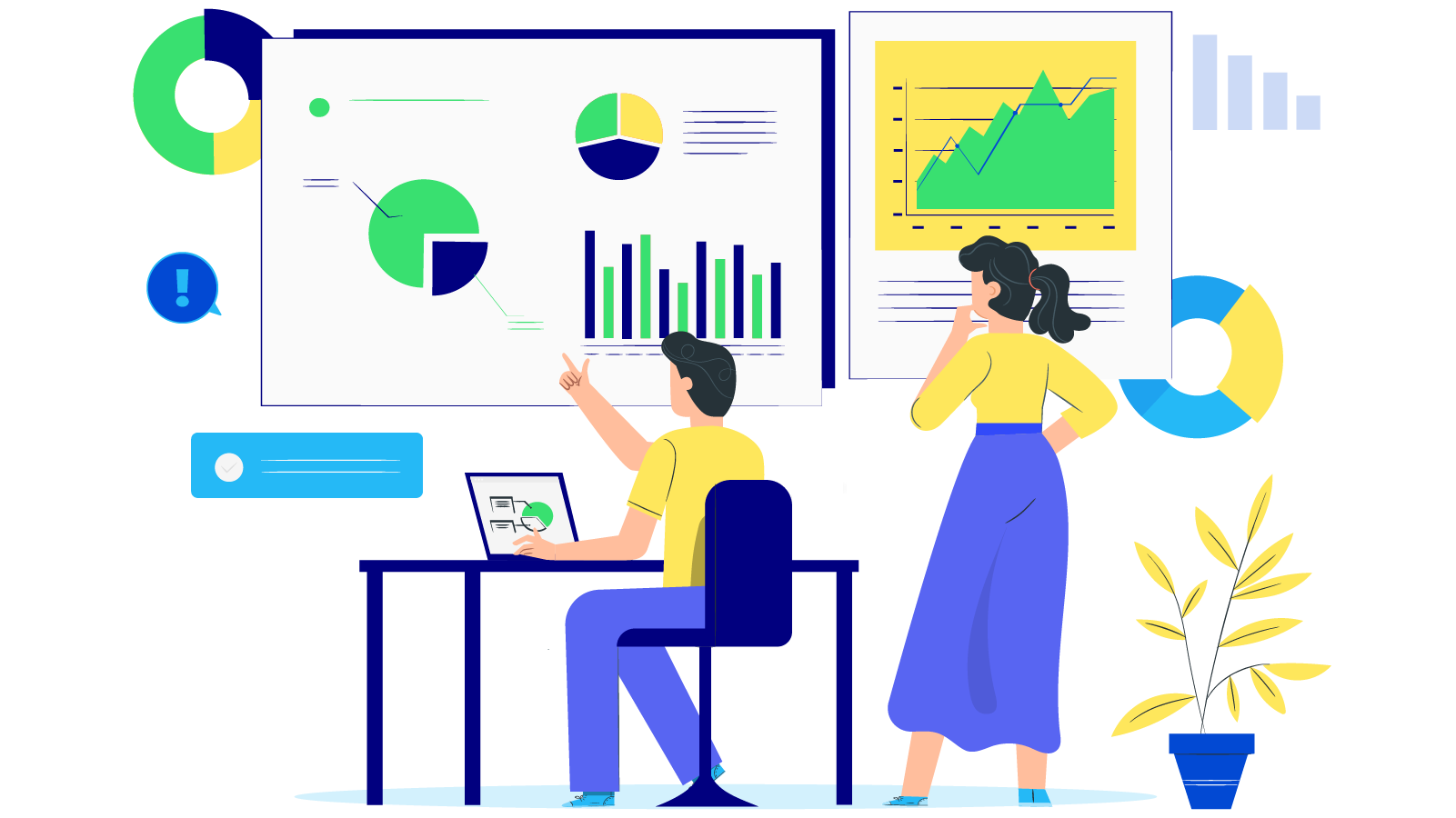 New Posts



Subscribe
Stay in the know
Get special offers on the latest news from Mageplaza.
Earn $10 in reward now!