How to create effective Black Friday ads to skyrocket sales in 2020
The Most Popular Extension Builder for

Magento 2
With a big catalog of 224+ extensions for your online store
2020 Holiday Shopping Season is around the corner. Many brands and companies, such as Amazon, Best Buy, Target, or Walmart have already prepared and pre-announced their exciting campaigns and special programs for the most anticipated months in the calendar.
For an online merchant, Black Friday is one of the biggest opportunities to craft customers' interest and increase sales. Due to the Covid-19, it's even more important for eCommerce business owners to get the best out of their Black Friday campaign as the market's competition will become tougher than ever.
But don't worry!
You still have time to secure a critical position if you start preparing for Black Friday from today. This article will help you create killer Black Friday ads through a concrete step-by-step guide, proven techniques, and real-world examples of successful brands.
Table Content
What is Black Friday?
Thrilled to know the secret of successful Black Friday ads?
But don't skip this section. It takes you only under one minute to know an interesting fact about Black Friday that not every savvy Black Friday shopper or marketer knows.
So, what is the fact?
As popularly known already, Black Friday is the day after American Thanksgiving, falling anywhere between November 23 and 29. It marks the start of one year's holiday shopping season which is most anticipated by both shoppers and sellers. On this day, retailers promote their products and offer discounts to entice customers to buy products both online and offline.
With the enlargement of online shopping, Black Friday becomes a big holiday for eCommerce retailers and buyers. It happens followed by Cyber Monday - another big day for online shoppers to spend their time and money on eCommerce websites to snag great deals. Therefore, a one-day event turns into a five-day period spanning from Thanksgiving to Cyber Monday.
The true story of Black Friday doesn't relate to business as you see, it's about the chaos ensued on the day after Thanksgiving in the 1950s in the city of Philadelphia. At that time, the Philadelphia cops have to work extra-long shifts dealing with the huge crowds and traffic in the advance of the big Army-Navy football game.
Given the unsuccessful effort to change the negative connotation of Black Friday by changing it to "Big Friday," retailers reinvented Black Friday into a day that reflects something positive for them and their customers. Black Friday, from multiple evolutions and changes, has inherited the concept of holidays and become one of the biggest days of the holiday shopping season.
When is Black Friday 2020?
Black Friday 2020 will take place on Friday, November 27.
Some brands and retailers have already kicked off Black Friday with a series of sale events and "Deals of the Day" in the run up to November 27.
Amazon's customers can have big savings on various categories, including toys, beauty, and Amazon's popular own-brand devices. Regarding Target, one of the top stores for the Biggest Shopping Day of the year, has announced to close its stores on Thanksgiving due to the Covid 19. There is no announcement about the official Black Friday deals but Target will properly launch its pre-Black Friday and Black Friday deals in the weeks before Thanksgiving. Customers still can expect promising savings from its plenty of deals online like web hosting.
Remarkable 2019 Black Friday statistics to look back on
Black Friday is not only a crucial day for the U.S economy but retailers all over the world have also seen a drastic increase in their sales.
Let's see how this one of the busiest shopping days of the year impacts the world and especially the U.S eCommerce market.
Incredible Black Friday Statistics in 2019:
93.2 million buyers shopped online on Black Friday 2019
2019 Black Friday sales hit $7.2 billion in the U.S alone
2019 Black Friday sales recorded $20 billion across the globe
Mobile shopping accounted for 56% of all digital orders on Black Friday
$2.9 billion in Black Friday sales from smartphone alone
Now, let's take a closer look at these 2019 amazing Black Friday statistics:
93.2 million buyers shopped online on Black Friday 2019.
Black Friday is inevitably the busiest shopping day for both retailers and customers. The number of online shoppers on 2019 Black Friday beat the number of that on Cyber Monday with 93.2 million buyers. According to the International Council of Shopping Centers (ICSC), 78% of online shoppers' purchases are made through omnichannel retailers.
2019 Black Friday sales hit $7.2 billion in the U.S alone
Salesforce reported that 2019 Black Friday saw $7.2 billion in digital sales in the United States alone, which was up to 14.5% compared to 2018. Especially, mobile orders increased sharply.
2019 Black Friday sales recorded $20 billion across the globe
Black Friday has become one of the biggest holiday sale parties all over the world. Other retailers can't miss this most anticipated day to boost their sales online. The participation of other countries, even though they don't celebrate Thanksgiving, significantly contributed to the global Black Friday sales that hit $20 billion (according to Salesforce).
Mobile shopping accounted for 56% of all digital orders on Black Friday
2019 Black Friday is considered the biggest day ever for mobile with an increase in the number of customers who shop online.
$2.9 billion in Black Friday sales from smartphone alone
According to Adobe Digital Insights, Black Friday broke the mobile shopping records with $2.9 billion in sales from smartphones alone.
2019 Black Friday marks a successful holiday shopping season for worldwide retailers. For upcoming Black Friday, you will need these amazing statistics to create plans that leverage the trends and gear to the customers effectively.
However, a successful Black Friday campaign requires a lot more details other than just making it mobile-convenience or as most trendy as possible. One first important element you need to care about is Black Friday banner ads.
The following section will cover a guide to having a designated Black Friday ads banner that is cleverly and attractively designed. Look at these amazing statistics, you can rest assured how important it is to have a strategic Black Friday ads campaign with a perfect Black Friday banner. If you are going to start from some of the best banner templates being found online or design a banner from scratch, we're here to help.
When do Black Friday Ads come out?
As every year Holiday Shopping season comes, one of the most exciting parts is the launch of retailers' Black Friday ads. Typically Black Friday Ads will be released about 2-3 weeks before Thanksgiving Day. Thanksgiving falls in almost a week earlier this year, so we will see Black Friday ads earlier than last year.
Here're some brief predictions on the Black Friday ads' release date of some typical retailers based on the last year's launching dates:
October 16th
October 20th - 31th
Rite Aid
True Value
Stein Mart
Costco
November 1st - 15th
Best Buy
Kohl's
Kmart
Target
Walmart
JCPenney
Macy's
Sam's Club
November 16th - 23th
Amazon
Overstock
GameStop
Home Depot
Dick's Sporting Goods
Lowe's
Ultra
Michael's
Bass Pro Shops
After November 23th
How to create effective Black Friday ads
1. Decide on your offer
Before designing your banner ads, you need to define your offer. It would be best to check out your competitors' offer before deciding on your own. If your competitors cut off their prices by half, and you're just offering 5% off, you're not going to get a competitive edge over your competitors.
Flashback to your competitors' past Black Friday offers and consider the best deal for your promotion. The rule is not to let it hurt your profit margin.
2. Decide on your Call To Action
Call To Action (CTA) is critically important when it comes to banner ads. If your Call To Action is strong enough to attract customers and affect their behaviors on your promotion, it'll help your sales significantly.
Your offer will be more appealing when it's paired with the right CTA. You can format it like a button placed on the banner to entice customers to click through.
Here are some typical CTAs that's used effectively:
Buy now
Shop now
Learn more
Order now
Know more
Click here
Get the deal now
Grasp the deal
Claim my 50% off
Hand it over
Shut up and take my money
Save big!
Insane sales inside
Start saving
Special offer
Also, your CTA should be outstanding, straightforward, and crystal clear on the banner.
3. Choose the right color for your banner
Color plays a vital role in your banners' effectiveness. You should consider color psychology to choose to know what color can capture the audiences' attention. If you search for Black Friday banners and ideas, you'll see the domination of black which denotes power, elegance, and authority - an excellent color to choose for your banner.
Red and yellow are also popularly used in Black Friday banners which present joy, happiness, and enthusiasm. Choose bright colors so your banners will be outstanding and eye-catching. You can also consider color psychology to know what color is the most appealing to the human eye.
After choosing the main color for your banner, don't forget to pick up the suitable colors for each element in your banner, such as the CTA and headlines. They should be blended well with the main color of the banner and strong enough to get people's attention. For the best color combination, check out color palettes that you can find anywhere via Google, especially Pinterest.
The color of CTA must be different from the ones that are used in the background.
4. Create the right ads formats
The number and types of banner ads you create depend on your purpose and plan on the promotion. Usually, there will be a set of Black Friday sale banners with different size and layout for different channels, and placements, such as websites, blogs, and social media platforms.
The size of the banners is also crucial for the performance of your promotion.
Research showed the most popular and effective ad sizes are:
300x250 Medium Rectangle (take up 40%)
728x90 Leaderboard (take up 25%)
320x50 Mobile Leaderboard (take up 12%)
160x600 Wide Skyscraper (take up 12%)
If you want to create a mobile-first banner to especially focus on mobile's audience, 320x50 Mobile Leaderboard is the size that stands out the most from the rest. This size is widely used in the mobile-friendly ads banner both in browsers and apps. Choose the right choice of banner size to boost your ad effectiveness.
Your ad banner sizing should be flexible as your customers can view your ad on different-sized screens.
5. Make an appropriate layout
Your ads banner will have more elements other than just Call To Action and headlines, so it's crucial to arrange and place these elements appropriately.
Keep your banners as simple as possible. Don't stuff your design with too many lines of text or use multiple colors. It will make your banners look like a frightful jumble. You need to make sure that your texts are readable and important text needs to be highlighted and on the top priority.
Here are the main components that should be contained in your Black Friday ad banner:
Your logo or company name
A value proposition
An image or visual presentation of your product/service
A CTA button
Importantly, the value proposition and CTA button should be at the front and center of your ad banner.
Regarding typography, again, keep it simple but concrete and persuasive. Refrain from using a bunch of different fonts; it will make people confused and difficult to focus on the main message your banner delivers.
6. Make your own
If you don't have an in-house designer to help you create a beautiful banner, these following banner maker websites can help you DIY:
Canva
Bannersnack
Fotor
BeFunky
BannerWoo
My Banner Maker
FotoJet
Placeit Banner Maker
Tips and techniques to make Black Friday banner ad that highly converts
Keep it simple
Simple is the best. Viewers are not going to stop their eyes at your banner any longer to read every detail your banner covers. What's more, the ultimate goal is to draw people to your offers and convert sales, so make sure redundant elements do not overshadow your important message and Call to Action button.
Keep your text instantly readable
Use text wisely in your banner to make it easy for viewers to get your message.
It's better to use no more three typefaces (or fonts) in your banner. Just don't overdo it. You can combine a serif font and a sans serif font for text in your banner. Usually, a serif font is used for title or headline, and sans serif fonts are for other information.
Be consistent with your offers
Your Black Friday banner ads will link to a landing page that includes your offer. Your banner ads might not match your brand's color, but make sure it conveys the same message and offers included in the landing page.
Be visible and clickable
If your banner ad can complement well with the website or any destination they are featured, it'll be more likely to capture people's attention. But it's more important to make your banners stand out and clickable.
Use sense of urgency
Checkout the fear of missing out (FOMO) psychology to have a clear understanding of this effective technique to get customers to act after seeing your Black Friday banner ads. You will find your banner campaign value if your CTA is strongly worded.
Here are some words and phrase you can add to your banner to create sense of urgency:
Limited offer only
Limited time
Now
Hurry up
24-hour sale
Last chance
Right now
Quick
Fast
And more
Add catchy components
People will be more likely to click on a visually eye-catching banner instead of a deadly dull one. Add some appropriate visual and imagery components to your banner. You can also use animation or gifs to make your Black Friday ads more interactive, which can resonate well with the audiences.
8 Best Black Friday Ads in 2019 for inspiration
Create your Black Friday ads today with the following compelling ads from some big retailers:
Target Black Friday ads
The 2019 target Black Friday Ad was posted on Wednesday November 6.
Best Buy Black Friday ads
The 2019 Best Buy Black Friday ads was first posted on Thursday November 7th.
Walmart Black Friday ads
The 2019 Walmart Black Friday ad was first launched on Wednesday November 27.
Amazon Black Friday ads
Amazon dropped its 2019 Black Friday ad on November 19.
Kmart Black Friday ads
The 2019 Kmart Black Friday ad was released on November 4.
Kohl's Black Friday ads
The 2019 Kohl's Black Friday ad was released on Friday November 1.
Macy Black Friday ads
The 2019 Macy Black Friday ad was dropped on November 16.
Bass Pro Shops Black Friday ads
The 2019 Bass Pro Shops Black Friday ad was posted on Wednesday, November 27.
Prepare for 2020 Black Friday, you have time!
2020 Holiday shopping season is coming, folk! You should start early and get everything ready before the rush hits the door. The competition will be getting fierce when Black Friday comes, so if you want to beat your competitors and draw customers to your promotion, put a lot of thoughts on your banner ads, research, and choose the best deals.
Jade is a content creator, book lover, and a hodophile. She loves to learn skills and practical knowledge to excel at marketing, especially content marketing.
Website Support
& Maintenance Services
Make sure your store is not only in good shape but also thriving with a professional team yet at an affordable price.
Get Started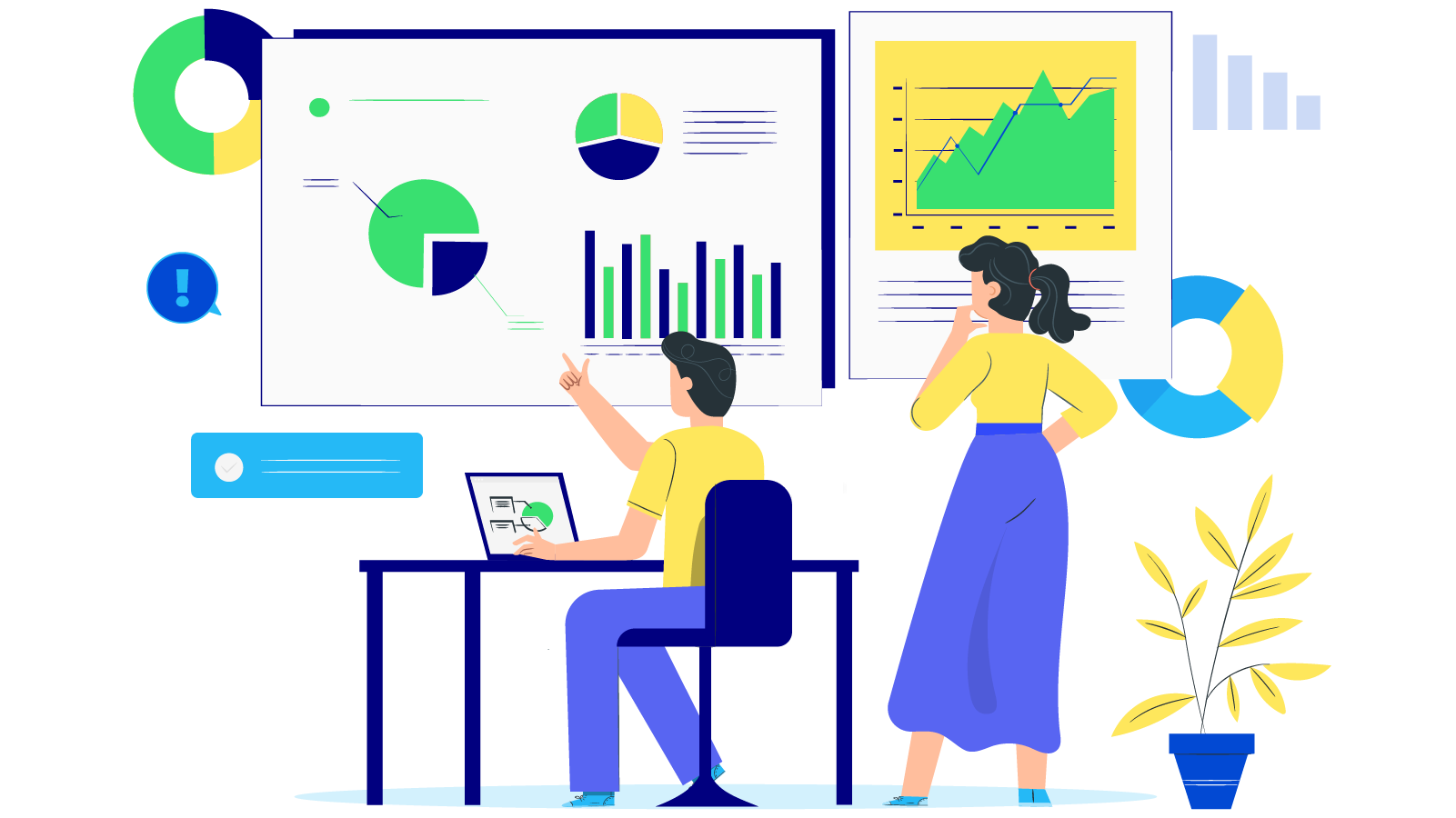 New Posts



Subscribe
Stay in the know
Get special offers on the latest news from Mageplaza.
Earn $10 in reward now!