Headless B2B Commerce: Strategies for Boosting Your Business
The Most Popular Extension Builder for

Magento 2
With a big catalog of 224+ extensions for your online store
In the bustling world of B2B commerce, where businesses are constantly seeking the edge that will set them apart from the competition, a new contender has emerged on the scene – headless B2B commerce. It's not your typical superhero swooping in to save the day, nor is it a magic potion promising instant success. Instead, it represents a paradigm shift in the way businesses approach their digital storefronts.
Behind the scenes of this seemingly enigmatic concept lies a wealth of innovation and potential. We'll be your guides as we peel back the layers and explore the benefits and challenges that accompany the headless approach. Prepare to gain valuable insights that could reshape your B2B e-commerce strategy and put your business on the path to sustained growth and success.
So, get ready to venture into the intriguing world of Headless B2B Commerce, where the stakes are high, the landscape is ever-evolving, and the rewards for those who navigate it wisely are nothing short of transformative.
Table of Contents
What is B2B Headless Commerce?
Headless B2B commerce represents an eCommerce solution tailored for business-to-business (B2B) enterprises, enabling them to establish and oversee online stores independently of a rigid, all-in-one legacy system.
Diverging from conventional eCommerce platforms, which are constructed as single, monolithic applications, headless commerce B2B empowers B2B eCommerce firms to disentangle the frontend and backend components of their B2B ecommerce sites. This separation enhances web performance, scalability, and adaptability.
Moreover, the API-centric approach affords them the freedom to cherry-pick the most suitable technologies, crafting their technology stack from solutions aligned with their specific business requirements. Replacing all-encompassing commerce platforms with a decoupled architecture yields enhanced customer experiences and drives up conversion rates and sales.
Headless B2B Ecommerce vs. Traditional B2B Ecommerce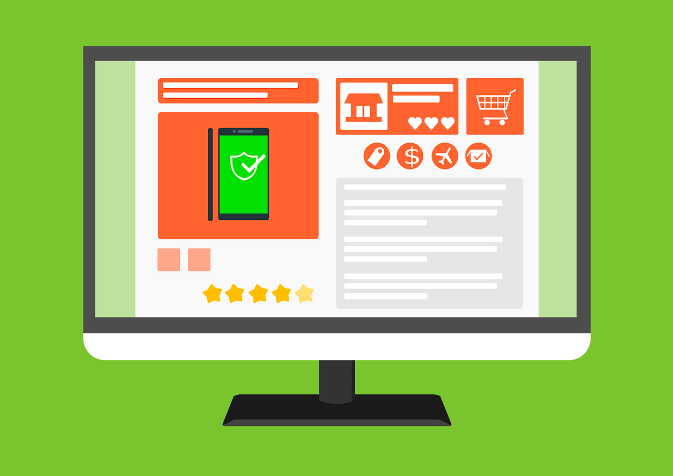 While the end user may not readily discern it, significant distinctions exist in the structure of headless eCommerce platforms compared to the traditional approach. Both approaches have their appropriate use cases, but as your requirements become more intricate, a headless system often emerges as the superior choice.
Headless commerce B2B systems offer extensive customizability and provide developers with virtually limitless options for tailoring and personalization to cater to customer demands. If you desire a system capable of cross-border sales, cryptocurrency acceptance, and product recommendations based on purchase history, a headless system can accomplish all that and more.
In contrast, traditional B2B eCommerce systems have their frontend and backend tightly integrated, relying on each other. These are suitable for basic solutions that do not demand non-standard functionality. However, they encounter difficulties when trying to incorporate new technologies and can pose challenges in terms of usability.
Benefits of headless commerce for B2B
Headless commerce presents numerous advantages for B2B companies, including:
Empowering Marketing Teams
The headless commerce B2B architecture provides B2B companies with the flexibility to enhance customer experiences in ways not achievable with traditional eCommerce solutions. Thanks to its decoupled nature, marketing teams gain the freedom to update, test, and modify the presentation layer without relying on developers, streamlining the process and reducing costs.
Scalability
Headless technology facilitates effortless and unrestricted scalability. Businesses can expand their online stores to enter new markets or introduce new product niches without the constraints of a tightly coupled legacy software architecture. This is especially crucial for B2B enterprises operating in multiple markets, aiming to deliver seamless experiences across various channels.
Cost Efficiency
Building an eCommerce stack using headless solutions typically requires less time compared to full-stack solutions, resulting in automatic cost reductions in development. Additionally, headless best B2B ecommerce websites incur fewer licensing and hosting expenses since you only utilize the features you need. In essence, headless technology can lead to cost savings throughout development, launch, and hosting phases.
Robust CMS
A headless CMS allows businesses to store and manage content independently from their eCommerce platform. In a headless context, it provides accessible content management through a RESTful API or GraphQL API, accessible on any device. It takes a novel approach by prioritizing the integration of third-party applications rather than forming a monolithic instance. A reliable headless CMS is invaluable for B2B eCommerce enterprises, enabling them to rapidly publish, modify, and manage content across various channels.
Omnichannel implementation
The implementation of omnichannel sales is no longer a luxury; it's become a necessity. Selling through various third-party sales channels not only increases your touchpoints but also exposes your products to a much larger audience. Headless commerce B2B systems can utilize APIs to seamlessly distribute your products across numerous additional platforms, broadening your reach and potential customer base.
Better buying experience
Ultimately, these elements come together to create an enhanced purchasing experience. In B2B eCommerce, the end user is the most crucial stakeholder, and headless B2B commerce is exceptionally well-suited to provide them with what they desire, tailored to their preferences, from product evaluation to the checkout process.
How to implement a B2B headless commerce strategy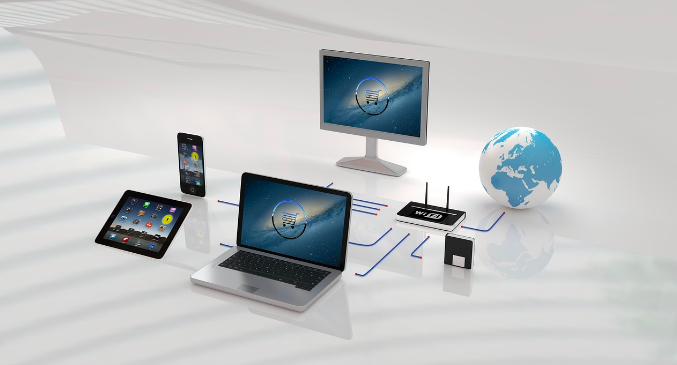 There are two approaches to implementing a headless commerce strategy:
Full Replatforming: This method involves replacing your entire commerce platform with a new headless commerce B2B stack. It essentially means starting from scratch with a new system designed to be headless from the ground up.

Frontend-First Migration: In this approach, you introduce a decoupled frontend on top of your existing eCommerce platform. This means keeping your backend intact and making changes primarily to the presentation layer, allowing for more flexibility and customization while retaining some of your existing infrastructure.
Full replatforming
Full replatforming typically occurs when a store has surpassed the capabilities of its current eCommerce system or when the existing software is no longer receiving support.
This approach involves the complete assembly and implementation of an entirely new headless stack all at once, encompassing the frontend, headless CMS, headless commerce platform, and more.
However, it's important to be aware that opting for full replatforming is a more intricate, time-consuming, and costly method for implementing headless commerce. This is because it necessitates the simultaneous replacement of the entire technology stack, which can be a complex and resource-intensive endeavor.
Frontend-first migration
Gradual implementation of a headless commerce B2B strategy is the ideal choice for companies that wish to retain their existing software while reaping the benefits of headless technology.
A frontend-first approach represents a less complex, typically faster, and more cost-effective method, particularly suited for companies prioritizing swift page loading and an exceptional customer experience.
As an expedited route to adopting a headless commerce architecture, it commences by introducing a decoupled frontend on top of the current commerce platform, without altering the backend core of the eCommerce system.
The process of migrating to headless architecture in a frontend-first manner involves the following steps:
Integrating a high-performance frontend, such as Vue Storefront, into your existing software suite, such as SAP Commerce Cloud, Elastic Path, or BigCommerce. Thoroughly testing the integration before making it live. Once it's ready and the company metrics demonstrate improvement, you can progressively introduce additional headless components or even consider a full replatforming at your own pace.
What do you need to implement a headless strategy for your B2B eCommerce?
When adopting a headless commerce strategy for B2B growth, it's crucial to have the right tools and resources in place for a successful implementation. Here are the key components needed:
Technology Vendors (TV)
B2B companies should partner with technology vendors that offer the essential components for their headless commerce B2B stack. This encompasses finding the appropriate Frontend as a Service, headless commerce platform, headless CMS, payment gateway, analytics services, and more, tailored to the specific business requirements.
Technology vendors possess deep insights not only into the eCommerce industry but also the underlying technology. They can provide valuable guidance and expertise that may not be readily available within the business.
Solution Integrator (SI)
B2B companies must identify the right Solution Integrator or agency to assist in designing, building, and maintaining their headless commerce stack. This involves selecting an experienced team with a solid grasp of the unique needs of B2B companies and the intricacies of composable commerce.
Solution Integrators bring invaluable knowledge and expertise to ensure the success of a headless commerce B2B strategy. They offer insights into the optimal technology stack and can fine-tune the system for maximum efficiency.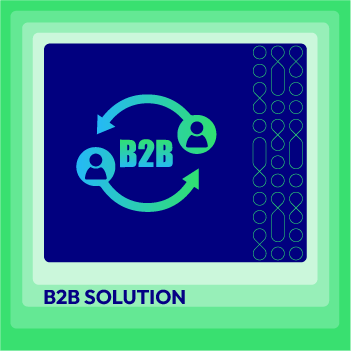 Discover Magento 2 B2B today and bring your wholesale business to the next level
Check it out!
In-house Team
B2B companies should establish an in-house development team dedicated to managing their headless commerce solution. An in-house team provides the business with greater control over the entire process, allowing for the development of a headless commerce stack aligned with the business's specific needs.
A B2B business can choose to either outsource the entire headless commerce implementation to a Solution Integrator or handle the project in-house. An in-house team that possesses comprehensive knowledge of the company, its offerings, and products tends to be more adaptable and scalable. This enables greater customization and faster development to meet evolving requirements.
Is Headless Commerce the Right Choice for Your Business?
Certainly, every situation is unique to your specific circumstances. There is no one-size-fits-all template for determining whether headless B2B commerce is suitable for you, but these are some critical questions you should be considering:
What's the maturity level of your business?
Startups or early-stage companies with a limited range of products may not find it necessary to adopt the added complexity of a headless system. Conversely, well-established companies with a more extensive product portfolio and a deeper understanding of their customers and market are more likely candidates. They are better positioned to deliver a tailored eCommerce solution.
How complex is your product lineup?
If you have a small inventory, selling only a few products or variations, you may not fully leverage the advantages of a headless system. However, as your company grows and your product catalog expands, keeping product information up-to-date can become more challenging. This is where a headless approach can shine.
Can you commit the necessary resources, both financially and operationally?
Implementing a headless system demands substantial resources in terms of time and money. While the long-term benefits are promising, there can be initial challenges. If the initial commitment, both in terms of budget and business operations, is too daunting, sticking with a traditional eCommerce system might be a more suitable choice.
What are the challenges of headless commerce?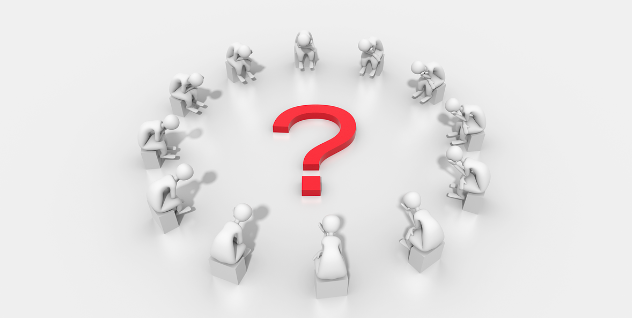 While headless commerce approaches offer significant advantages over traditional digital commerce, it's essential to acknowledge their drawbacks, which should be factored into the decision-making process:
Increased Cost and Complexity
The introduction of additional functionality in headless systems brings with it increased complexity, which in turn results in additional costs. Integrating various Software as a Service (SaaS) solutions and APIs can raise expenses. However, the return on investment often justifies these costs, as headless commerce can enhance customer experiences and drive revenue.
Requires a Larger Team of Developers
Headless systems can pose challenges for developers, necessitating a larger team with specialized expertise. Expanding the developer team comes with increased requirements and expenses, but it's often a necessary investment to effectively manage and maintain a headless commerce solution. The benefits in terms of customization and improved customer experiences can outweigh the associated costs.
Security
Headless solutions may be susceptible to security threats because they lack the protective shell of a single integrated platform. B2B companies must proactively implement security measures to safeguard their solutions.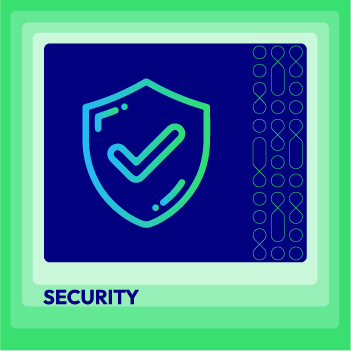 Protect your store from cyber threats with Mageplaza's top-notch security services
Check it out!
Conclusion
The B2B commerce landscape is currently undergoing a remarkable transformation, with headless commerce B2B presenting both an exciting opportunity and a challenging balancing act. It's like a vivid canvas painted with the colors of adaptability, scalability, cost-effectiveness, and content mastery, offering B2B businesses a chance to reach new heights.
However, within this promising tapestry, there are intricate complexities, hidden security concerns, and the demand for significant resources. Achieving success in headless commerce B2B requires careful planning, strategic tech partnerships, and a deep understanding of your own enterprise.
In this ever-evolving digital stage, where innovation takes graceful steps, and customer experience claims the spotlight, B2B companies stand at a pivotal crossroads. Those who embrace headless commerce with finesse won't just lead the way; they'll craft unique experiences, ready to reap the rewards in the thriving realm of B2B eCommerce.

Marketing Manager of Mageplaza. Summer is attracted by new things. She loves writing, travelling and photography. Perceives herself as a part-time gymmer and a full-time dream chaser.
Website Support
& Maintenance Services
Make sure your store is not only in good shape but also thriving with a professional team yet at an affordable price.
Get Started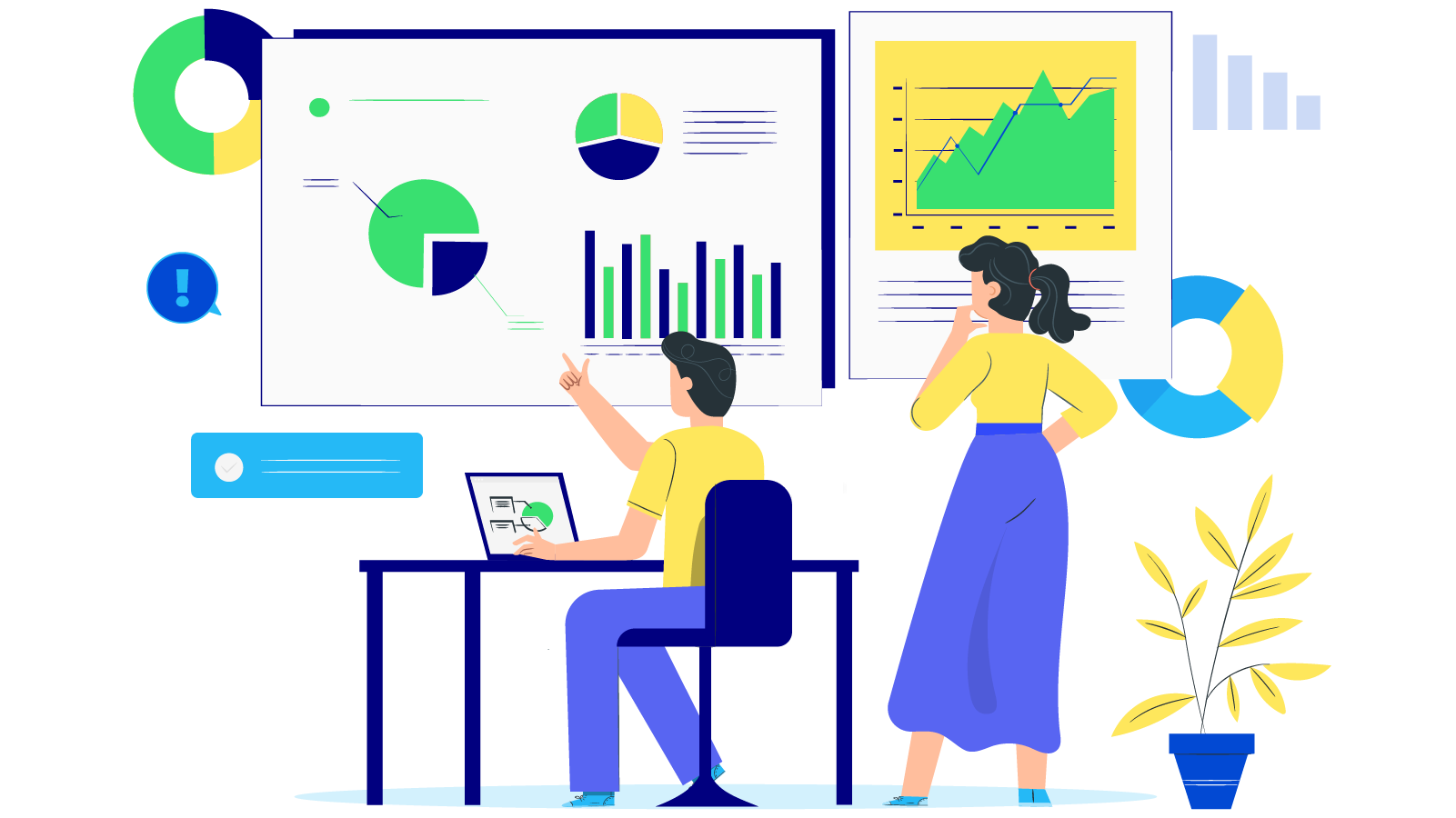 New Posts



Subscribe
Stay in the know
Get special offers on the latest news from Mageplaza.
Earn $10 in reward now!