Top 10 eCommerce Help Desk Software for B2B Enterprises
The Most Popular Extension Builder for

Magento 2
With a big catalog of 224+ extensions for your online store
For online retailers, customer satisfaction is everything. Failing to provide good customer service can harm your bottom line. That's why finding the right ecommerce help desk software is crucial.
Research shows that 68% of consumers are willing to pay more for products and services from companies known for good customer service. On the flip side, just one bad experience can make 51% of customers never want to do business with you again. Good customer service is high-stakes!
Yet, maintaining high customer satisfaction can be tough during busy times. That's where help desk software comes in. It's a sophisticated tool that manages customer service across various channels in one place.
Choosing the right ecommerce help desk software can boost productivity, optimize resources, cut costs, and keep your customers satisfied.
Table of Contents
How does ecommerce help desk software work?
Customers have several ways to reach out to your business, such as phone, email, live chat, and social media, seeking assistance and answers. For any rapidly growing business, a strategy for managing these diverse customer communication channels is fundamental to an effective omnichannel customer service program.
This is where help desk solutions come into play. Ecommerce customer service software enhances your customer support by automating processes and consolidating the various channels customers use to contact your company into a well-organized ticketing system.
Implementing the right tools empowers your internal team to work more efficiently and effectively while providing a robust solution for capturing and analyzing external customer inquiries. This creates a mutually beneficial situation.
However, with numerous customer service tools available, it can be challenging to determine the best fit for your business, your customer service team, and your customers.
Whether customers connect with your company via phone, email, social media, or live chat, ecommerce help desk software streamlines customer service across these channels by integrating them into one central platform. This not only eases the workload for your customer service team but also offers cost-effectiveness for your business.
In essence, ecommerce help desk software leverages technology to optimize your company's customer service function for efficiency.
Choosing the best help desk software for your business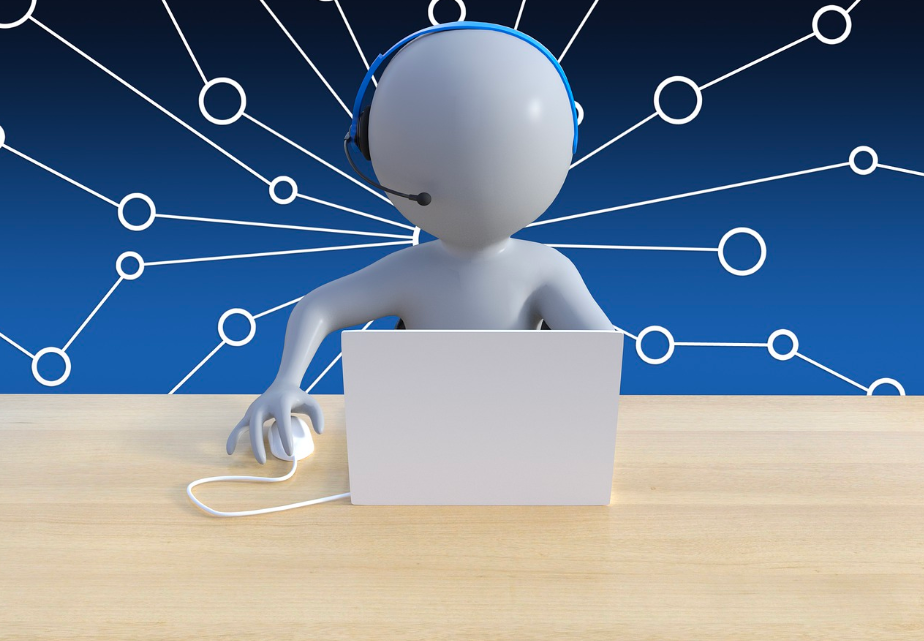 Depending on your business type and growth stage, the criteria for a good customer service tool may vary. We've compiled a comprehensive list of different tools below to cater to diverse needs.
However, in general, a quality customer service tool shares a few common traits:
User-Friendly: In today's fast-paced business environment, simplicity is crucial. Top customer service tools are intuitive, easy to set up, and readily adopted by customer service agents as part of their workflow. They should not require experts to operate.

Effectiveness: Like any other product, customer service tools should deliver on their promised goals. Each business has specific problems to address, and the right customer service tool should efficiently resolve these issues with minimal hassle.

ROI: To be truly valuable, a tool should offer a clear return on investment. Your team and business as a whole should recognize the value it brings. The right customer service tool will save time and money, ultimately paying for itself over time.
The market offers numerous excellent help desk software solutions today, each specializing in different areas and catering to diverse types of businesses. Therefore, it's vital to identify the one that aligns with your business's unique requirements.
Whether you're a small business aiming to expand in the upcoming year or an established enterprise seeking an improved solution, the initial step in finding the right software is pinpointing your precise customer service needs.
After conducting an audit of your customer service requirements and identifying where you need the most assistance, you'll be well-equipped to compare each software against your business's unique demands. Here are some factors to consider:
Software Type: The type of software, whether it's cloud-based, on-premises, or a hybrid solution.
Integration Points: How well the software integrates with your existing systems and applications.
Type of Customer Support: The specific customer support channels and methods it supports, like phone, email, live chat, or social media.
Volume Capabilities: Its capacity to handle the volume of customer inquiries and tickets your business receives.
Ease of Onboarding: How easily your team can adopt and use the software effectively.
User Interfaces: The software's user-friendliness and interface design.
Cost: The pricing structure and whether it aligns with your budget.
Business Size: Determine whether you're a small business embarking on your journey or a seasoned enterprise grappling with a high volume of transactions. This will influence the type of help desk software that best suits your business.
Sales Goals for 2023/24: If you have ambitious plans to scale your business in the coming year, ensure that your chosen help desk software can scale alongside your growth.
These factors are crucial when selecting the right ecommerce help desk software for your business. Keep in mind that there's no one-size-fits-all solution, and what works well for one competitor may not suit your needs. Therefore, taking advantage of free trials offered by most help desk software companies can provide valuable hands-on experience to help you make the best decision for your business.
Speed up your search for the right help desk with an interactive walkthrough of our product
1. Zendesk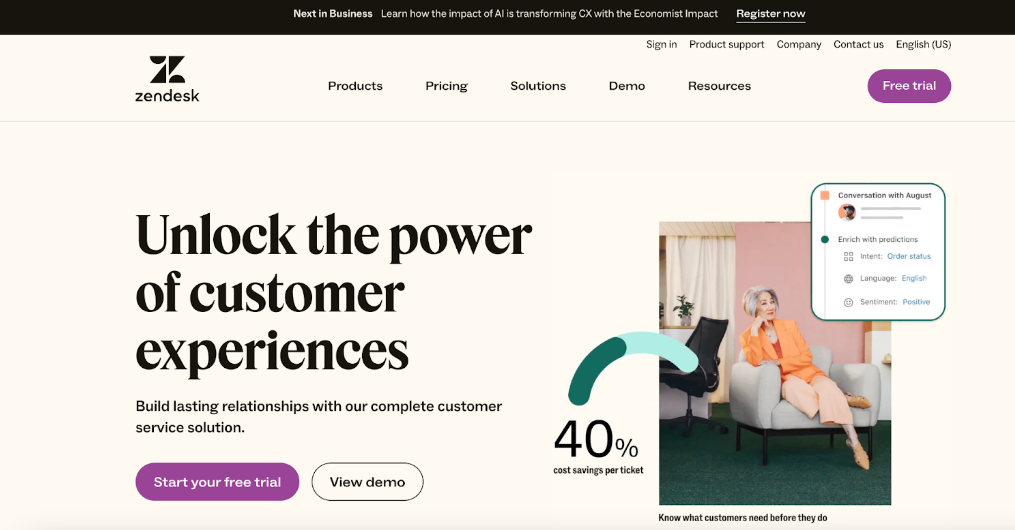 Zendesk's Support Suite offers comprehensive customer support across various channels within a single, integrated package. It allows for customer interactions through multiple channels like email, voice, and popular messaging apps such as Facebook Messenger and WhatsApp, while centralizing all conversations in one accessible location for your customer service agents.
Zendesk is available in more than 30 different languages, enhancing its global accessibility.
You can get started with a free trial, and pricing varies based on the level of support you require. Plans range from £14 (USD 19) per agent per month for the basic package to £79 (USD 99) per agent per month for the advanced package.
2. Front
Front positions itself as the "#1 shared inbox for teams," and it lives up to that claim by merging email and apps into a centralized communication platform. This platform serves as a help desk support system, efficiently managing all your tickets, emails, and live chats within a single inbox.
Front enhances personalization by providing reminders and draft messages, empowering customer service agents to respond to customers with personalized replies each time.
In addition to its core features, Front integrates seamlessly with customer relationship management (CRM) software like Salesforce, granting easy access to customer data. It also offers analytics to provide insights into your team's performance, records responses, and gathers customer service surveys.
Front offers a free trial, and pricing starts at £15 (USD 19) per user per month, with various service levels available, including enterprise, priced at £79 (USD 99) per user per month.
3. Zoho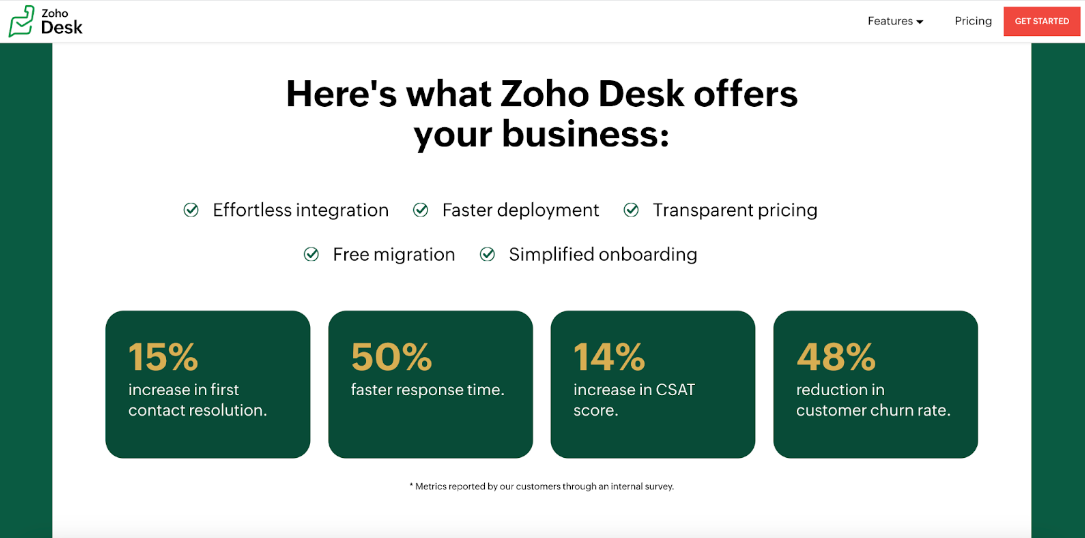 Zoho Desk is a comprehensive ecommerce help desk software that consolidates communication channels like phone, email, live chat, SMS, and social media into a single unified hub.
It efficiently assigns calls to your customer service agents based on department or team, routing them to agents familiar to the customer, fostering long-term customer relationships. Zoho Desk offers extensive customization options and tailored reporting features.
In terms of language support, Zoho Desk is available in over 10 languages, including English, French, German, Japanese, Hindi, and Chinese.
You can explore Zoho Desk through a 15-day free trial. Pricing options range from a freemium plan supporting up to three agents to the 'Standard' plan at £11 (USD 14) per agent per month, with higher-tier options like the 'Enterprise' level available at £32 (USD 40).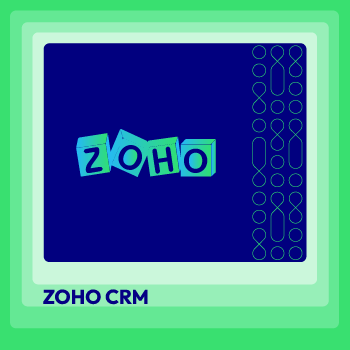 Zoho CRM Integration for Magento 2
A professional way to manage customer relationships and organize business effectively
Learn more
4. Freshdesk
Freshdesk streamlines all customer inquiries from email, web, phone, chat, and social media into unified tickets, bringing them together in one central location. It offers automation for workflows, self-service options for customers, SLA management, and performance metrics to enhance customer service.
Freshdesk boasts popular features such as an AI-powered support chatbot, predictive support capabilities, and field service management.
In addition to English, Freshdesk is available in over 20 different languages, ensuring its accessibility on a global scale.
You can get started with Freshdesk through a free trial. Pricing begins with a freemium plan and progresses to the next level, starting at £11 (USD 15) per agent per month, with the most advanced feature package priced at £79 (USD 99) per agent per month.
5. HappyFox
HappyFox is a versatile ecommerce help desk software that consolidates customer requests from various sources, including email, web, phone, and social media. It seamlessly integrates with multiple business software tools, encompassing accounting, customer feedback, customer relationship management (CRM), and commerce.
With a mobile app available on both iOS and Android platforms, HappyFox empowers business owners and customer service teams to provide support using smartphones and tablets.
HappyFox offers support for over 20 languages, extending its accessibility to a global audience.
You can explore HappyFox through a free trial. Pricing starts at £22 (USD 29) per agent per month, with an enterprise plan available at £65 (USD 89) per agent per month. Additionally, there is a premium pricing plan that supports unlimited agents, priced at £1,099 (USD 1,499) per month.
6. UVdesk
UVdesk is a versatile ecommerce help desk software tailored to support B2B, marketplace, and multichannel sales. It encompasses features like mailboxes, an information center, and form builders. Notably, UVdesk is an open-source software, offering customizable options for tailoring it to your business's specific needs.
One of its key functionalities is the automatic creation of tickets from customer emails, enabling customer service agents to efficiently manage and control workflows to ensure optimal response times.
UVdesk provides support for multiple languages, including Arabic, French, German, and Italian.
You can get started with UVdesk through a free trial, and pricing is available through custom quotes tailored to your unique business requirements.
7. Hubspot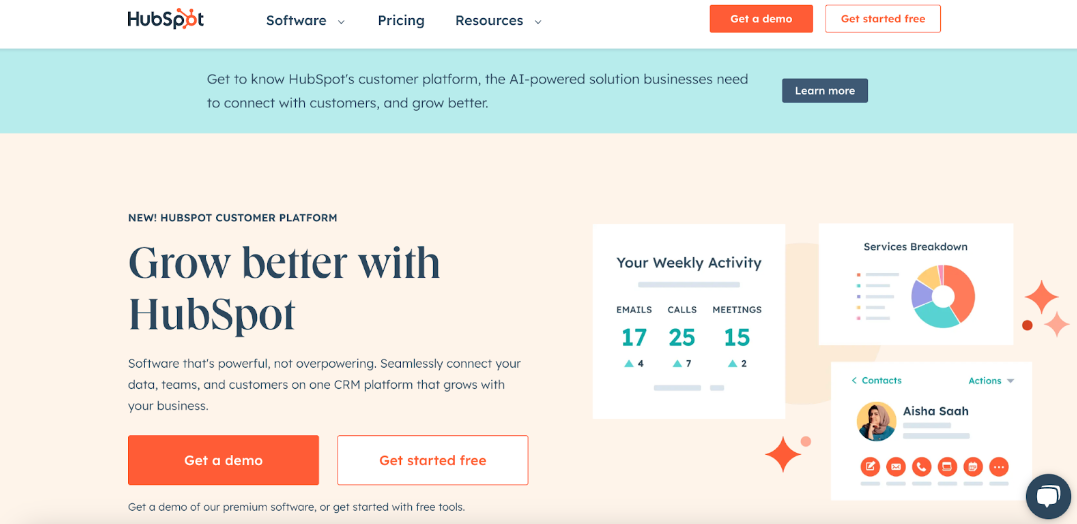 HubSpot Service Hub is a versatile ecommerce help desk software designed to streamline customer management and engagement. It equips you with tools to shape an optimal customer experience, develop self-service solutions, and fuel growth through valuable customer feedback.
With features like live chats and conversational bots, HubSpot Service Hub facilitates direct communication with customers. It's renowned for being an excellent choice for startups, but it also offers service packages that cater to enterprise-level needs.
HubSpot Service Hub is available in multiple languages, including German, English, French, Japanese, Portuguese, and Spanish.
You can explore HubSpot Service Hub with a free trial. The pricing structure includes a freemium service with limited features, an entry-level service starting at £37 (USD 50) per month, and an enterprise-level support package priced at £880 (USD 1,200) per month.
8. Salesforce
Salesforce Service Cloud is a powerful help desk solution built on the foundation of Salesforce Customer 360. It seamlessly integrates customer service, field service, and employee service onto a single platform. Utilizing AI and automation, it engages customers through various channels, delivering highly personalized customer experiences.
Please note that Salesforce Service Cloud primarily supports the English language.
You can explore Salesforce Service Cloud through a free trial. Pricing starts at the 'Essentials' level, priced at £20 (USD 25) per user per month, and goes up to the 'Unlimited' level, offering a comprehensive range of features at £240 (USD 300) per user per month.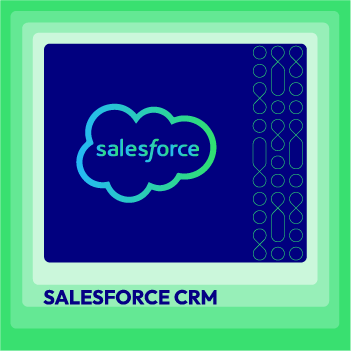 Offer to automatically synchronize primary Magento objects to Salesforce like Customers, Products, Orders, etc.
Check it out!
9. Kustomer
Kustomer is a customer service CRM platform that offers various customer service tools, including a chat tool, a shared inbox, and self-service options. It also provides bulk email capabilities for one-to-many communication, suitable for tasks like product launches or updates, though this is an additional cost.
In addition to its CRM features, Kustomer is notable for its AI product, Kustomer IQ. This AI can automate tasks such as conversation sorting and responses to common queries, saving your team valuable time and effort.
Kustomer offers integrations with popular online marketplaces like Shopify, Magento, and BigCommerce. However, it's important to note that Kustomer comes with variable costs, which may be a consideration for budget-conscious teams.
Price: Free trial available. Plans start at $29 per user per month.
10. LiveAgent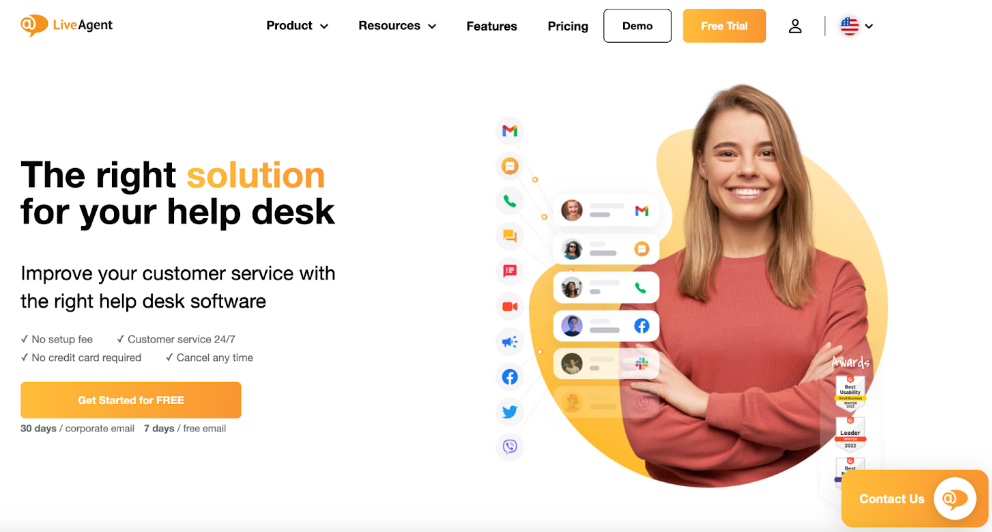 LiveAgent is a versatile customer support tool that empowers agents to handle requests across diverse channels, encompassing email and popular social media platforms like Facebook, Instagram, and Twitter. It also supports real-time chat.
Please note that advanced features like social support and live chat are primarily available on LiveAgent's higher-tier plans. While you can include social channels in the base plan, there's an additional per-account cost, which can add up.
LiveAgent also stands out for its wide range of integrations, including compatibility with ecommerce platforms such as Shopify, Magento, and Squarespace, making it a valuable choice for ecommerce teams.
There's a free trial and a basic plan available. Paid plans start at $9 per agent per month.
Essential ecommerce help desk features to look for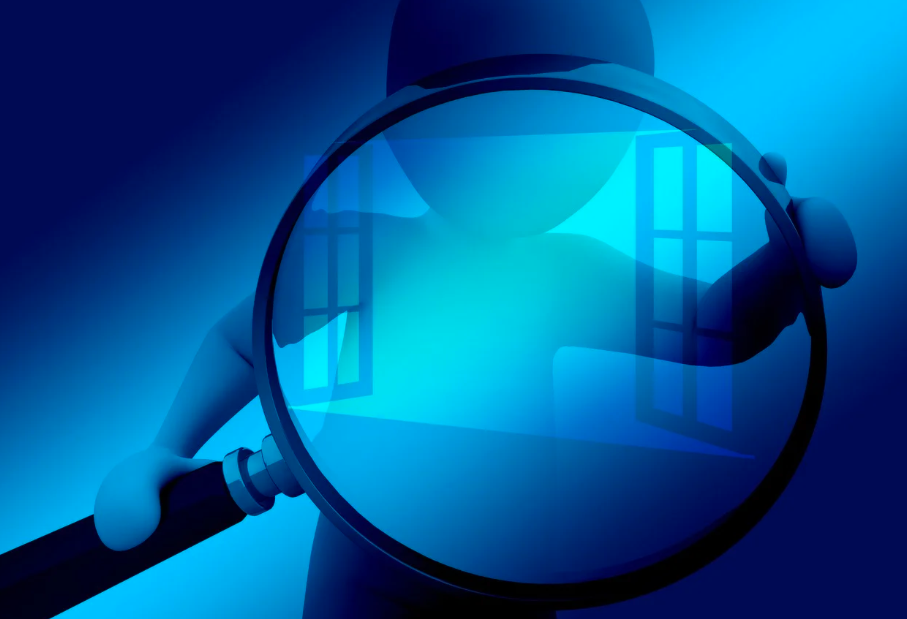 1. Issue tracking and SLA management
Every customer inquiry should be recorded as a 'ticket' that is visible on the dashboard to all team members. This allows for complete transparency among agents regarding the status of each customer issue, ensuring it is addressed at every stage until it is completely resolved.
The response time for addressing a customer's query will be determined either by marketplace Service Level Agreements (SLAs) or an internal benchmark. Regardless of the timeframe for a swift response, your team should always be aware of the allotted time to respond to a ticket to maintain healthy support metrics.
2. Automation and AI
Automating repetitive tasks within your support team can significantly boost efficiency and productivity. A modern ecommerce helpdesk should include features like automatic ticket categorization, sentiment analysis, automated workflows, pre-filled responses with order and customer data, and AI-driven one-click answers to common queries. It's essential to stay informed about the fast-paced developments in AI for ecommerce customer service to separate hype from practical solutions that can enhance your customers' experience.
3. Collaboration
Efficient ticket resolution often necessitates teamwork and collaboration. Your helpdesk should facilitate seamless collaboration among multiple teams, departments, and suppliers. This includes the ability to involve suppliers and mention colleagues for a second opinion, ensuring prompt ticket resolution.
4. Live Chat
For any ecommerce business, not utilizing Live Chat means missing out on potential revenue. An ecommerce live chat tool enables customers to receive immediate assistance from customer service agents and AI bots, addressing their issues in real-time and providing answers to common questions. Additionally, it allows you to proactively engage with web store visitors on specific pages and offer related promotions.
Live Chat streamlines the process of addressing customer inquiries, establishing trust, and nurturing personal connections, significantly enhancing the likelihood of completing a sale.
5. Integrations
When considering help desk solutions for ecommerce, it's often easier and more advantageous to opt for a platform that provides built-in integrations with:
Online marketplaces like Amazon and eBay.
Web store platforms such as Shopify and Bigcommerce.
Social channels, including Facebook, Instagram, and WhatsApp.
Common ecommerce tools such as order and inventory management systems, CRM software, and payment platforms.
These native integrations can streamline your operations and enhance the efficiency of managing customer inquiries and transactions in the ecommerce space.
6. Knowledge base
Most help desks include a feature for building a knowledge base that consists of FAQs, instructional videos, and how-to articles. These resources are invaluable to customers seeking immediate assistance round the clock and can significantly reduce the number of repetitive customer service inquiries. This, in turn, allows your team to allocate their time to more valuable tasks.
7. Templates
Numerous ecommerce help desk software solutions offer the functionality to create and utilize templates within the dashboard. These templates consist of pre-prepared responses to common questions and issues. Templates are highly beneficial because they expedite your team's work by eliminating the need to repeatedly type out the same responses to multiple customers, saving time and reducing redundancy.
8. Reporting and analytics
One of the key aspects of helpdesk software is its ability to generate reports that offer insights into the effectiveness of your customer service strategy. These reports can be tailored to display the specific information you require. For instance, you can track metrics like the average time it takes your team to resolve customer issues or identify days when ticket volume is at its peak. Access to these valuable insights enables you to plan and strategize your customer service approach more effectively.
9. CRM and customer view
Providing your customer support team with a comprehensive view of your customers, often referred to as a 360-degree view, is immensely empowering. It enables them to personalize responses and gain insights into customer circumstances. This valuable customer data forms the basis of a user-friendly ecommerce Customer Relationship Management (CRM) system, centered around a buyer's purchase history and sentiment.
Moreover, if you have an ecommerce Application Programming Interface (API) capable of integrating this data with an existing CRM or email marketing solution, your customer support key metrics can inform better decision-making and enhance other facets of your business.
10. Reviews generation and reputation management
Providing exceptional customer service is crucial, and turning it into 5-star reviews is vital for increasing conversions and sales. Look for an ecommerce help desk that can automate review requests from positive experiences and notify you about negative feedback, allowing you to maximize your customer service ROI effortlessly. Now, let's explore the top ecommerce help desk software available this year.
Final Thoughts
The market offers numerous options to assist ecommerce teams in providing exceptional customer support. While there are commonalities among them, there are also subtle differences.
Nothing can replace first-hand experience, so it's essential to request a demo or a free trial of any option you're seriously considering. Furthermore, involve multiple team members in testing the tool. A support team typically comprises various stakeholders, and the chosen solution must be suitable for all involved parties.

Marketing Manager of Mageplaza. Summer is attracted by new things. She loves writing, travelling and photography. Perceives herself as a part-time gymmer and a full-time dream chaser.
Website Support
& Maintenance Services
Make sure your store is not only in good shape but also thriving with a professional team yet at an affordable price.
Get Started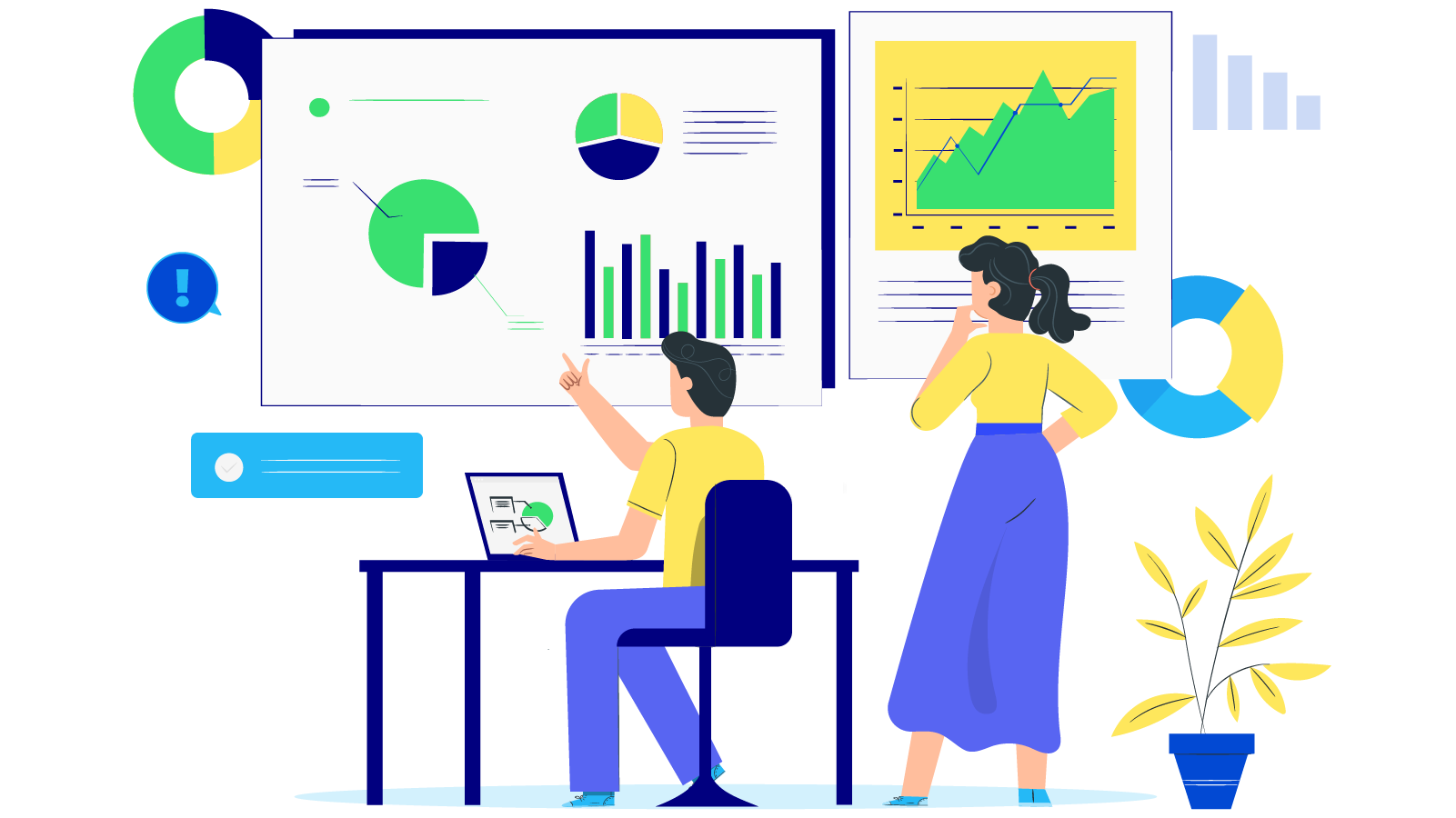 New Posts



Subscribe
Stay in the know
Get special offers on the latest news from Mageplaza.
Earn $10 in reward now!