Ecommerce Live Chat: An Introductory Guide to Success
The Most Popular Extension Builder for

Magento 2
With a big catalog of 224+ extensions for your online store
Keeping your customer at the heart of your business is one of the key success factors for ecommerce. This means doing everything in your power to entice leads into becoming customers, and then providing great customer service once they are.
Live chat is a fantastic feature for any ecommerce website that can help you achieve both of these goals. But what exactly is live chat? How does it work, and how can you make the most out of it? Let's investigate.
Table of content
What is Live Chat?
Sometimes technology is incredibly complicated. But sometimes, (as in the case of the world's first computer bug), things are exactly what they sound like. 'Live chat' is exactly that: a chat that takes place on your website, in real time.
Live chat is a great way to communicate with your customers. It gives visitors to your website a quick and easy way to speak to you and get answers to their questions. Customers can simply start typing in a chat box or chat window, send their message, and wait for a reply.
It's often a lot faster than making contact through email or over the phone, and many customers prefer it when given the choice, especially younger users. Not to mention the increase in scams like vishing, meaning that phone calls are less secure than ever for sharing personal information.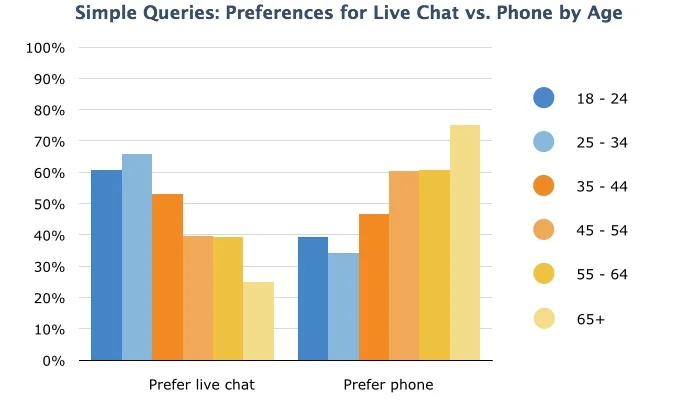 Another reason visitors like to use live chat is its ease of use. There's no need for the customer to install special software or sign up to any services – the live chat app is hosted on your website.
Most live chat apps will feature a live chat widget, usually appearing in a corner of the web browser and indicating to the visitor that live chat is available. They can simply click on this widget to activate a chatbox, and then chat away.
Why Do You Need Live Chat for Ecommerce?
There are many questions to consider when running an ecommerce store. Where should I be advertising? What is inventory accounting? The list goes on.
One of the questions you may forget to ask, however, is what can live chat do for my business? Well, there are numerous benefits to using live chat for an ecommerce website, both for the customer and the retailer.
Firstly, live chat saves time. Customers do not need to interrupt their shopping experience to access live chat, as they can do so right from the product page. Customer service agents can similarly save time by dealing with multiple clients over live chat at once.
Answering customer's queries quickly is especially important when they're considering a purchase. Any hesitation by a customer can quickly lead to them changing their mind and leaving the site altogether. Quicker responses can therefore reduce cart abandonment rates.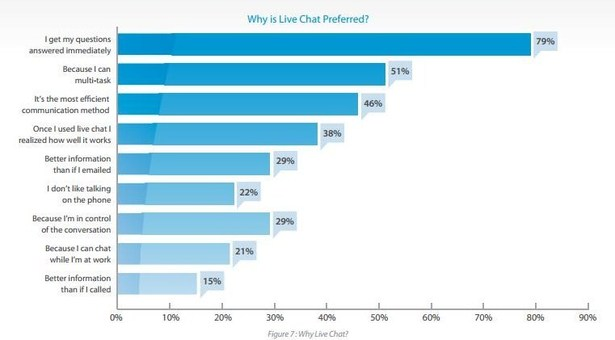 Live chat adds a human touch to your ecommerce store. Being able to access live chat is akin to asking for help from a sales assistant in a brick and mortar store, and can be very reassuring to customers.
Finally, live chat can provide valuable insights into your customer's behaviors alongside other real time data analytics. You can analyze when your customers decided to access live chat in order to identify pain points in the customer journey on your website.
You can also use live chat as a way to gather customer feedback, providing further insights into the shopping experience you provide.
10 Tips for Using Live Chat Successfully in Ecommerce
We've established what live chat is, and how it can help your ecommerce store. Now it's time to take it a step further. Here are our top tips for using live chat, ensuring you get the most out of it for both you and your customers.
1. Approach Your Visitors, (Respectfully)!
If you wait for your customers to instigate a live chat themselves, you may find yourself missing out on meaningful interactions that could lead to sales. You can avoid this by inviting the customers to participate in a chat.
You can set up criteria in your live chat software that will automatically invite website visitors to a live chat if they fulfill certain criteria. For example, if a customer is repeatedly switching between the product pages for two similar products, a chat invitation could be sent asking them if they need help deciding between the two.
The key to inviting visitors to chat is to do so respectfully. Some customers may simply want to browse uninterrupted, and so repeated unrequested chat invitations could be off putting to them, and could cause them to leave your website altogether.
2. Make Live Chat Available Across Your Whole Website
A common mistake ecommerce sites make with live chat is to only have it available on certain pages, such as the home page. In reality, customers have only just begun browsing your website at the home page, and so are unlikely to have many questions to ask at that stage.
They are far more likely to require live chat on product pages to ask product-specific questions, or during the checkout process. Ensuring that your live chat functionality is active across your entire website will mean that customers can easily request assistance without interrupting their purchase, wherever they are in your sales funnel.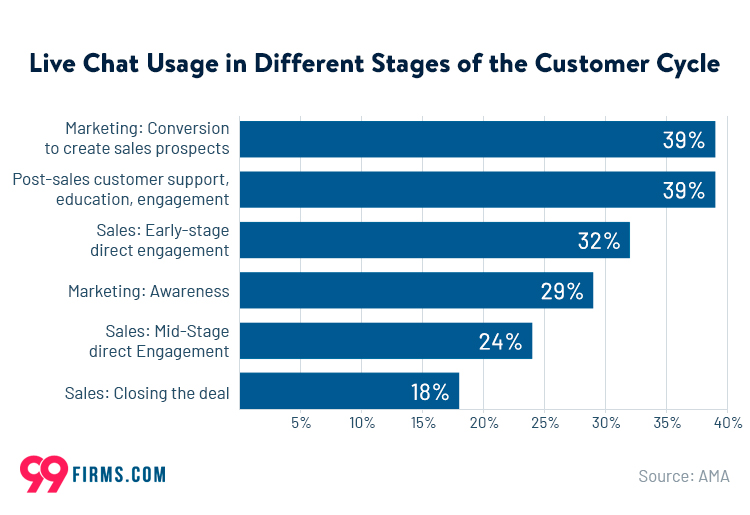 Make sure that your live chat widget is visible on every page while remaining unobtrusive, so as not to distract customers from their shopping experience. It's also important to make sure your live chat app is optimized for mobile browsing as well as desktop browsing, as an increasing number of online shoppers are now making purchases on their mobile devices.
3. Don't Leave Your Customers Waiting
If a customer has opted to use live chat, chances are it's because they want an answer quickly to help them solve their query. If you leave them waiting for a response for too long, they may lose patience, and lose interest in their purchase.
It's important to ensure you have the facilities to provide rapid responses to live chat requests. This means having enough live agents to meet demand, or having a suitable chatbot in place to make sure no requests go unanswered.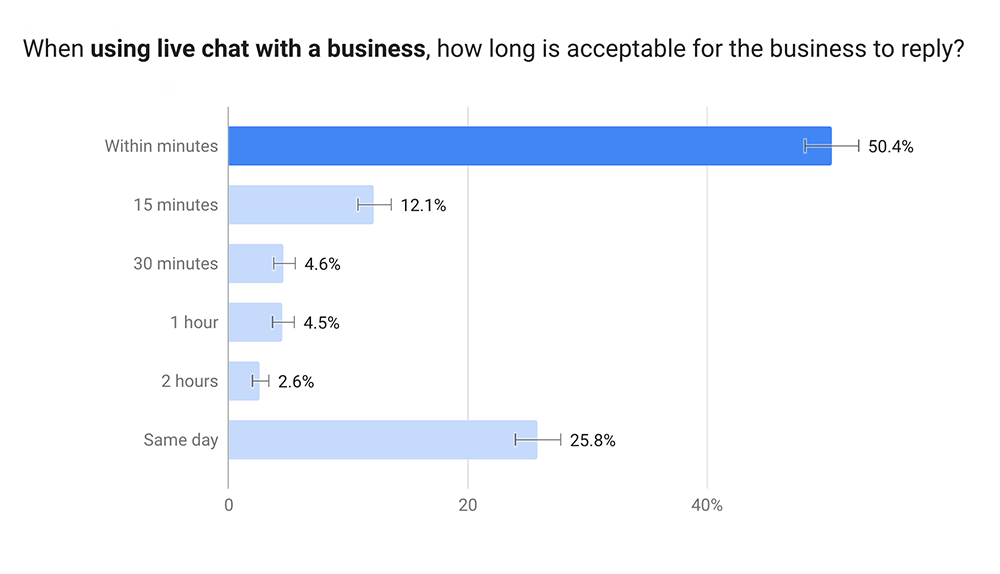 Over half of respondents surveyed about their live chat experiences expected a response within minutes. If your customer service teams can't provide a suitable response time, it could be time to reconsider how your contact center is structured.
4. Make Use of Chatbots
Chatbots are pieces of software that are designed to replicate human interactions. They use natural language processing (NLP) to understand and respond to messages accordingly.
They can be an invaluable asset to any ecommerce store's live chat function. They can help dramatically reduce wait times as they can respond instantly to any customer queries.
Even the most basic chatbots can present visitors with a list of predetermined questions, allowing them to narrow down the query, or gather information ready for a live agent to take over once one is available.
Smart chatbots can go even further, using artificial intelligence (AI) to understand what customers are trying to ask for, and search relevant data and knowledge bases to provide a meaningful answer.
Using chatbots not only reduces wait times for customers, but also helps to reduce the workload for contact center agents. By using chatbots for simple tasks such as data collection, agents can focus their time on more difficult queries.
Chatbots can also be used to provide a 24/7 customer service experience. Customers are able to access live chat, even when no agents are available. At the very least, the chatbot can gather information and advise that an agent will be in touch when normal service hours resume.
5. Use Chat History
It's important to make chat histories available to your customer service agents. This means that customers don't have to waste time repeating their questions over and over again to different agents.
Being able to draw upon chat histories means that agents can quickly bring themselves up to speed on the customer's problem, and can avoid recommending solutions that have already been attempted, speeding up the customer service process as a result.
Keeping information from chat histories will also help when it comes to coaching for your contact center, as interactions can be reviewed with agents to look for learning opportunities.
6. Be Visual
'Live chat' may sound like a purely text based medium, with website visitors and agents solely exchanging written communication, but that doesn't always have to be the case.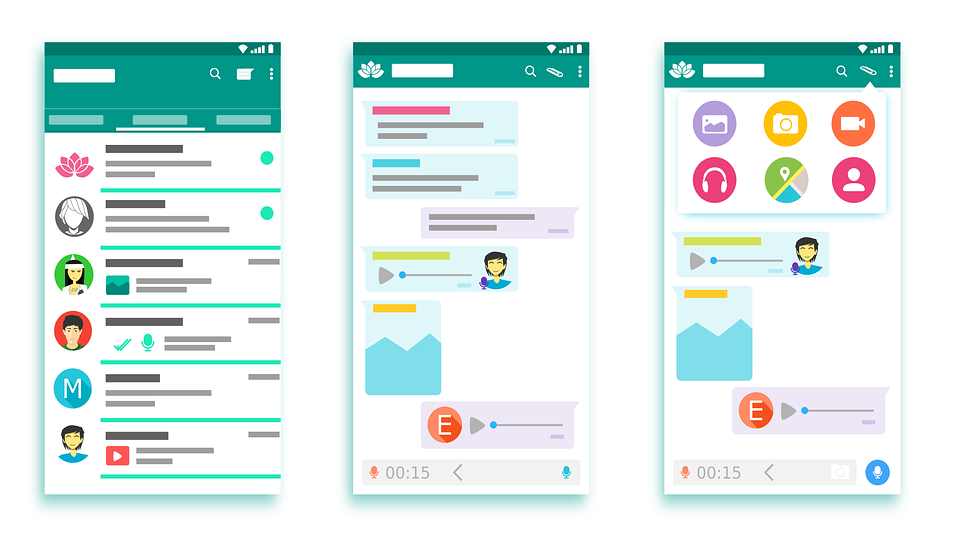 Some chats may require a more visual approach. In these instances, it can be helpful to show photographs of the product being discussed in order to better highlight what you're trying to describe. If you're providing technical support, a series of images indicating what steps to take to attempt a fix can really speed up the resolution process.
It may even be appropriate to share video clips. If there are common questions about certain products or features, having these visual aids prepared and ready to send can save a lot of time when dealing with recurrent queries.
7. Use Live Chat to Collect Information
Live chat can be a great way to capture information from your customers, both to help with customer service and to generate leads.
In a customer service environment, a form can be used at the start of a live chat session to gather any relevant information the agent may need, such as order numbers or contact details. By automating this process, the live agent can save time that would be spent gathering these details, and can immediately look up the customer's account and begin to help with their query.
In a sales environment, live chat can be used to gather customer details in order to capture them as leads. By asking visitors to opt in to further communication, you can add them to your mailing lists, and target them with specific communications based on their interaction over live chat.
This is best done at the end of a live chat session, after the visitor's query has been solved to a satisfactory standard. The information can then be added to your customer relationship management (CRM) software.
8. Use Knowledge Bases
Making a strong knowledge base available on your website can be a great asset in helping your customers find the answers to any questions they may have themselves. You can take this a step further by integrating your knowledge base with your live chat.
Chatbots can direct customers to an FAQ section where they may be able to find the help they're looking for. Smart chatbots may be able to reduce response times by searching the knowledge base themselves and providing the answer, without a live agent needing to get involved.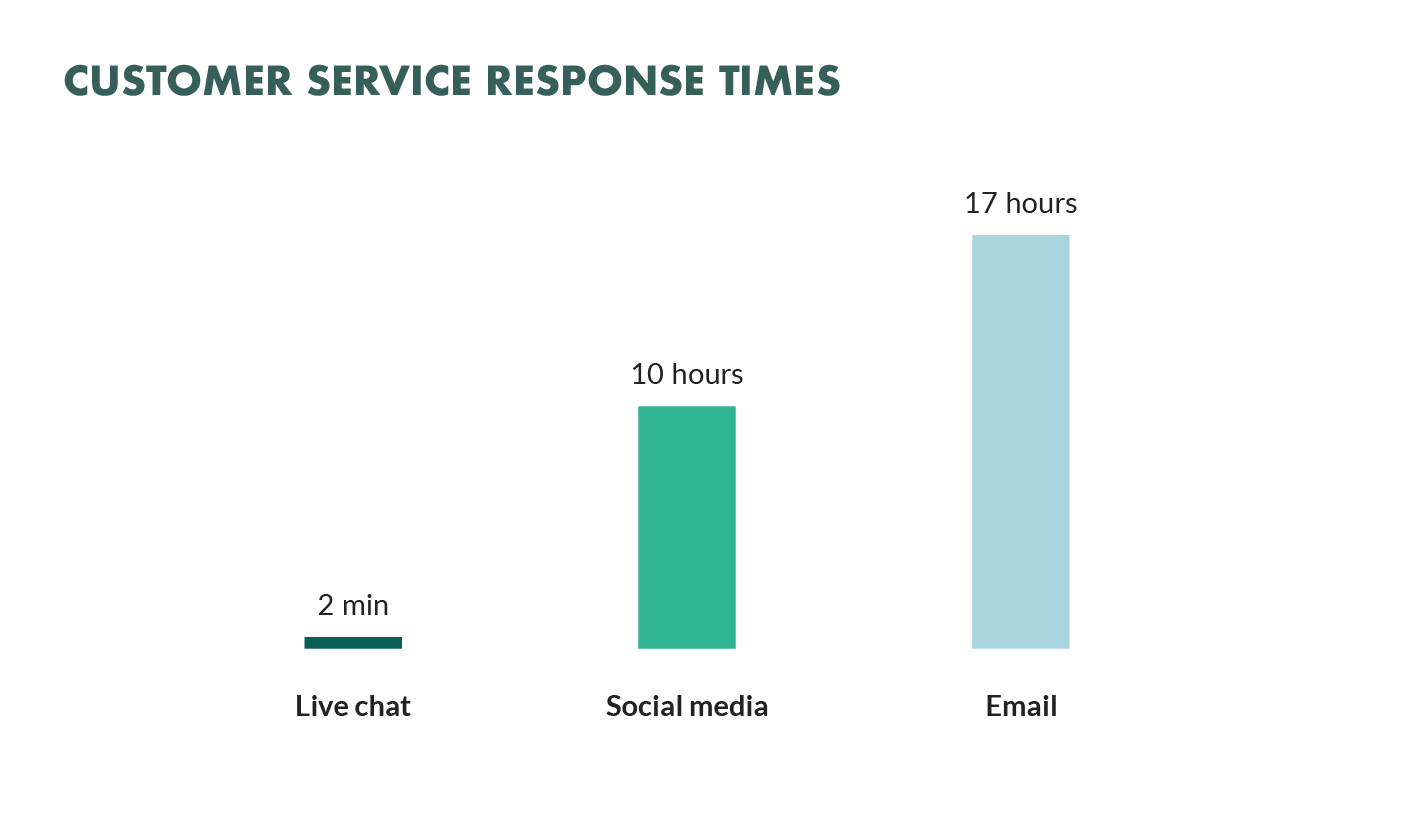 It's important to make sure visitors can get in touch with a live agent when they feel it's necessary, as there will be times when a chatbot will not suffice, and customers may feel they are going round in circles.
9. Use Carefully Crafted Templates
Chat templates are efficient and increase response times. However, it's important to strike a balance between providing quick customer service and providing effective customer service. Templates that sound too scripted can come across impersonal, and are unlikely to result in high response rates.
You should give agents the ability to search through templates, and adjust them as necessary before sending them. This will ensure that what is being communicated to the visitor is relevant, and sounds natural in the context of the conversation.
Make sure that templates are clearly labeled so they can be searched for quickly and easily, and keep them updated so that they fit the most common queries.
10. Make Improvements Based on Your Insights from Chat
For every one person who uses your live chat to ask a question, there are probably a dozen others who have wanted an answer to the question, but did not have the time or the will to ask it.
By paying close attention to the most popular queries you receive over live chat, you can identify pain points on your website that may be preventing you maximizing your sales.
For example, if you see an increase in the number of questions about comparisons between different products, it could be worth investing time in making a comparison feature for your website.
If you're a telecommunications provider and are getting a lot of questions about, for example, the purpose of a frame relay, or VPC meaning, you could write a blog post that explains their function in more detail.
There are a variety of other ways to gather insights from live chat. You could use a post-chat or hubspot survey to gain feedback about your website, products, or even the live chat function itself.
Get Chatting
Now that you've discovered the benefits live chat can bring to your ecommerce store, it's time to get started with implementing it.
Remember to make live chat available across your website, and have it properly manned by experienced and knowledgeable customer service agents: it's just as important as your telephone customer service!
Investigate how chatbots can benefit your brand, and learn from the data and insights you gather in your chat windows.
So what are you waiting for? Get chatting, and see how much of a difference live chat can make for your customers, and your profits!
Author bio:
Severine Hierso is EMEA Senior Product Marketing Manager for RingCentral Office, the leader in cloud and customer experience analytics solutions, passionate about creating value, differentiation and messaging, ensuring a better experience for customers and partners. She has gained extensive international Product Marketing, Market Research, Sales Enablement and Business development experience across SaaS, Telecommunications, Video Conferencing and Technology sectors within companies such as Sony, Cisco, Cogeco Peer 1 and Dimension Data/NTT. Severine Hierso has also published articles for domains such as WeVideo and Covideo.
Website Support
& Maintenance Services
Make sure your store is not only in good shape but also thriving with a professional team yet at an affordable price.
Get Started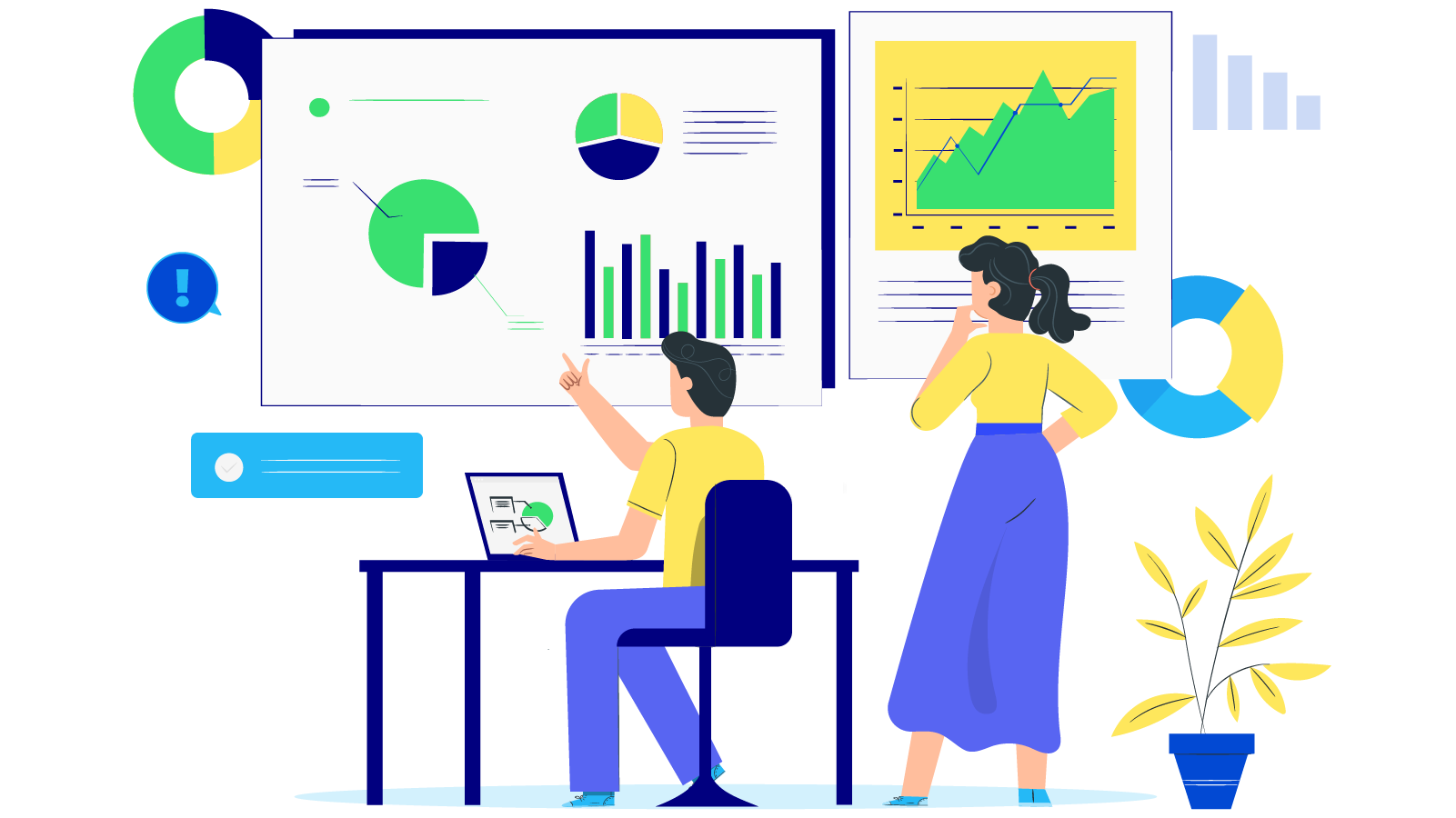 New Posts



Subscribe
Stay in the know
Get special offers on the latest news from Mageplaza.
Earn $10 in reward now!