Bluehost vs. GoDaddy Comparison: Which is Better?
The Most Popular Extension Builder for

Magento 2
With a big catalog of 224+ extensions for your online store
In this digital age, it's essential to have an online presence in the form of a website - no matter if you are an individual professional, own a startup, or have a medium- to a large-sized enterprise. And a robust online presence, of course, needs a suitable host.
As hosting and website maintenance requires specific skills, you might not want to stress about these things. So, you're more likely to go with a web hosting company that has been doing business long enough to gain your trust. And chances are you might have come across two popular hosting providers - Bluehost and GoDaddy somewhere on the Internet.
That's also what we want to examine in this blog post. If you used to read our previous comparisons of Bluehost vs. Dreamhost or Bluehost vs. HostGator, you might realize that we wouldn't tell immediately which one is better. We want to show you a detailed comparative study of various features so that you can make an informed choice.
We don't want to waste your precious time, so let's get started right now!
Table of contents
What is Bluehost?
Founded in 2003 and then acquired by Endurance International Group (EIG), Bluehost has become a widely recognizable name in the web hosting world. The company offers a broad range of hosting services, which span everything from shared web hosting, WordPress hosting, VPS hosting to dedicated hosting.
Operating its servers in a 50,000 square feet facility based in Utah, Bluehost sees itself as a forward-thinking innovator with a strong desire to bring its customers the latest and most remarkable technologies at affordable prices. From complete novices to seasoned web hosting professionals, Bluehost has something to offer. Among its services, shared hosting is by far most popular - not just for static websites, but as an inexpensive way to host a WordPress website as well.
As a matter of fact, WordPress itself has been recommending Bluehost as a reliable hosting provider since 2005. If you've already had a WordPress site, you can easily migrate it to Bluehost without any technical skills, and above all, without paying any extra money. Bluehost gives all of its users the freedom to switch to a different hosting plan at any time, so you can always get started with the cheapest plan and move up or down Bluehost's product ladder, depending on your needs.
Read more: Bluehost Reviews: Is This Web Hosting As Good As They Say?
What is GoDaddy?
As one of the oldest hosting companies worldwide, GoDaddy was born in 1997 by Bob Parsons, an American entrepreneur, billionaire, and philanthropist. Nowadays, GoDaddy powers the largest cloud platform dedicated to small and independent ventures in the world, and many people who know nothing about web hosting are familiar with its name because of its aggressive advertising in the newspapers and on TV.
GoDaddy comes with a number of hosting options, ranging from shared hosting, dedicated IP hosting, WordPress hosting, and premium DNS servers. Considering that GoDaddy has always started beginners who are just starting to establish their online presence, it shouldn't come as a surprise that GoDaddy's shared web hosting gets the most attention. Nevertheless, you shouldn't see GoDaddy solely as a convenient entry point in the web hosting industry, because there is a lot you can accomplish even with its shared hosting plans, as you'll discover in this Bluehost and GoDaddy comparison.
Bluehost vs. GoDaddy: Key features comparison
Domain registration
Both Bluehost and GoDaddy come with a free domain on all annual plans. Bluehost's domain registration costs from $11.99 for the 1st year and $17.99 each year upon renewal. Domain privacy protection typically costs $11.88 per year, but specific hosting packages are included for free.
Meanwhile, for your reference, GoDaddy is the web's leading domain registrar with more than 78 million domain names. GoDaddy's domain registration costs from $2.99 for the first year, and $17.99 each year upon renewal.
Website builder
To help you set up a website, Bluehost integrates well with Weebly and WordPress.org. You can easily create your website by using the drag-and-drop functionality of Weebly without any coding knowledge. You can also use it for free to create a simple website of up to six pages. But if you want some advanced features, like password protection for your web pages or custom themes, you can upgrade to a paid plan of around $8.99 per month.
Meanwhile, GoDaddy doesn't offer any free version of its website building tool. Its own website builder (formerly known as GoCentral) starts at $1 per month for a personal plan, which is relatively cheap. It emphasizes simplicity and user-friendliness, allowing users to utilize pre-made templates and drag-and-drop interfaces. SEO and E-commerce tools are offered on higher plans.
Looking for
Customization & Development Services?
8+ years of experiences in e-commerce & Magento has prepared us for any challenges, so that we can lead you to your success.
Get free consultant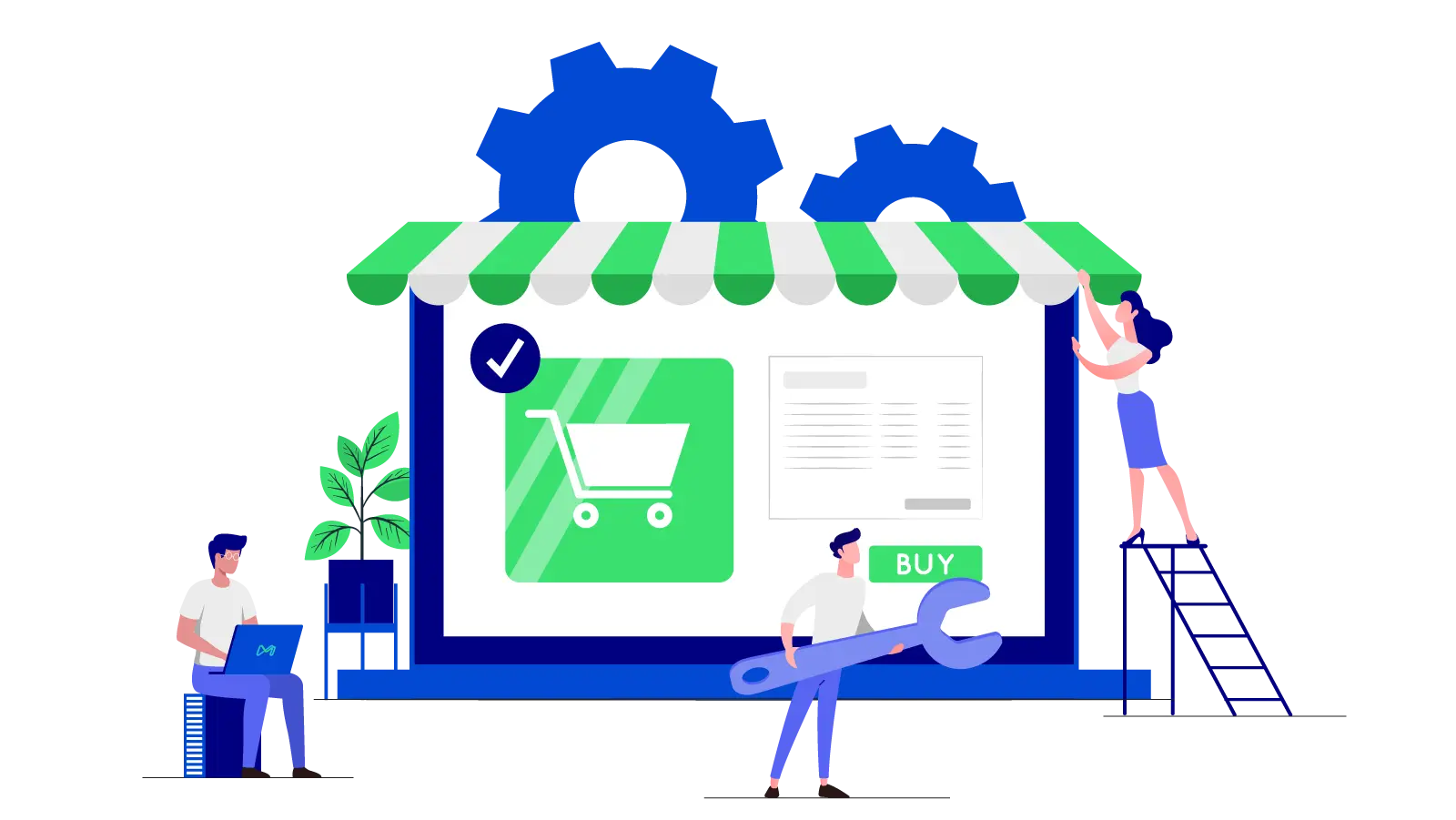 Databases
Bluehost provides access to unlimited MySQL databases for all its plans, while GoDaddy gives you limited access to its shared hosting plans. Also, GoDaddy offers considerably fewer email accounts when compared to Bluehost.
WordPress hosting
Both Bluehost and GoDaddy offer hosting options specific to WordPress. However, it's worth mentioning that Bluehost is one of the few hosting providers recommended by Automattic, the organization behind WordPress.
By choosing a WordPress package from Bluehost, you can enjoy:
1-click installation
Enhanced cPanel to make site management easy
24/7 support from WordPress experts via email, phone, or live chat
Easy scalability to larger hosting packages
On the other hand, GoDaddy offers "managed" WordPress hosting, where the company handles all things related to installation, daily backups, and updates on your behalf. Although GoDaddy doesn't offer a 1-click WordPress installer, it does offer pre-built sites and a drag-and-drop editor. Plus, all plans include a domain name, email, and 24/7 support.
You can't go wrong with either option, but if you really want to be more hands-off, go with GoDaddy. However, if you don't mind working yourself on an interface free of complications, Bluehost is a wise choice.
Website migration
If you've already had a hosting provider, and are finding ways to switch to Bluehost or GoDaddy, you'll want to make sure that you don't end up with a technical headache. The good news is, neither of them makes website switching particularly hard!
Bluehost provides a professional website migration service for a one-time fee of $149.99, which migrates up to 5 websites and 20 email accounts. All the hard work is completely done for you, and you don't have to lift a finger or have any migration knowledge.
On the other side, switching your website to GoDaddy involves a little more work. It's free, but that's because GoDaddy doesn't offer a completely hands-off migration process. Non-WordPress websites have to be migrated manually, involving downloading your website's files from your old hosting provider and then uploading all to GoDaddy.
It's a little easier with WordPress websites - these can be migrated in the "My Products" section of an existing GoDaddy account, where you need to choose your desired hosting plan and provide information about the site you'd like to transfer.
Even though it costs you an amount of money, Bluehost's completely hands-off migration is hard to beat. Switching a website to GoDaddy is free, but it definitely isn't as easy as switching to Bluehost.
Money-back guarantee
Bluehost offers a 30-day money-back guarantee, which only applies to the money spent on the hosting plan itself, not to other products and services, such as domain names, administration costs, and other add-ons.
GoDaddy's money-back guarantee is a bit different from most companies. If you opt for the annual plan, you get a money-back guarantee of 30 days. However, it's limited to 48 hours if you choose the monthly plan. The actual refund is a portion as it won't cover domain names and other parts of your plan. So, you should read its terms and conditions closely.
Note: Let's have a look at the following comparison table to have more in-depth knowledge of key features between Bluehost and GoDaddy.
|   | Bluehost | GoDaddy |
| --- | --- | --- |
| Free domain | Yes | Yes |
| Website builder | No | Yes |
| Databases | Unlimited | Limited |
| WordPress Hosting | Yes | Yes |
| Website migration | $149.99 | Free |
| Money-back guarantee | 30 days | 30 days for annual plans, 48 hours for monthly plans |
Bluehost vs. GoDaddy: Ease of use comparison
Let's face it; not everyone is a techie - as we don't know all the intricate technicalities of hosting a website, it can be quite frustrating at times. Therefore, an easy-to-use interface is essential. Fortunately, both web hosting providers offer the industry-standard cPanel, which has an intuitive and user-friendly interface, as the control panel.
Bluehost's cPanel has a simple and classical interface, while the backend is polished and organized into tabs for clarity. On the other hand, GoDaddy's cPanel is sleek and simple. However, if you're operating multiple websites, things can get a little out of hand.
=> If you're a beginner looking for extreme simplicity for something short term, GoDaddy is your call. You can opt for the platform if you suppose you aren't going to make any significant changes in the future. Meanwhile, if it's for a long run project that requires a sleek interface for control and better functionality for upscaling, Bluehost is the way to go.
Bluehost vs. GoDaddy: Speed and uptime comparison
Bluehost vs. GoDaddy: Speed comparison
The amount of time taken for your web pages to load is critical to creating a positive impression about your site.
The maximum time taken to respond to a page load request by GoDaddy has been found to be quite high compared to that of Bluehost, especially during a surge in site traffic. During testing with small traffic sites, Bluehost was revealed to manage a load time of fewer than 2.4 secs, while GoDaddy goes past 2.6 secs for the same.
Bluehost servers run on AMD power centers, whereas GoDaddy servers run on Intel Core i7 processors. Both of them also manage to deliver good performance for their respective websites.
Bluehost vs. GoDaddy: Uptime comparison
One of the keys to success for an online enterprise is the availability of its website and associated features at all times.
Like many hosting companies, Bluehost offers a 99.9% uptime guarantee but doesn't provide information about possible credits if the company doesn't comply. Nevertheless, if you'd like to cancel your account because they fail to fulfill the agreement, you won't incur any fees. You will also receive a refund for the unused portion of your plan.
GoDaddy promises at least 99.9% uptime for all websites using its service. Notably, you can receive credit toward your plan if the company doesn't uphold its guarantee. The maximum credits you can receive is 5% of your fee for the month, but it isn't a refund. It is a credit that can only be used to buy other products from GoDaddy's collection.
Reliability of Bluehost and GoDaddy
Bluehost has its data center in Utah, while GoDaddy has a massive data center located in Phoenix.
Bluehost's data center supports mirrored storage backup, diesel generator, UPS power backup, and several other power-related features.
GoDaddy's data center also supports diesel generators and uninterrupted power supply and ensures a high speed of around 20 gigabits per second by being connected to an optical fiber DWDM Ethernet backbone.
=> While speed and reliability are good, the lack of an uptime guarantee for Bluehost may be a significant concern.
Bluehost vs. GoDaddy: Security comparison
Bluehost offers free SSL certificates on its plans, and the rest come at a price. For example, the company provides Codeguard, a tool allowing users to back up their files. However, CodeGuard is only free with higher-tier plans. So, if you purchased a basic plan, you would have to pay extra for the CodeGuard feature.
Asides from that, Bluehost requires you to buy SiteLock Premium for protection against malware across your website, like protection against DDoS, brute force attacks, and malicious script injection. Besides, there are other security tools like Spam Experts (filters your mail and keeps you away from malicious emails) or Domain Privacy (keeps your private info off WHOIS public listing) with a specific charge fee.
On the other hand, GoDaddy doesn't offer free SSL certificates. If you want a secure website, you'll need to pay extra (from $79.99) for an SSL certificate. It also offers web security and backups as additional add-ons that will cost you $2.99 and $5.99 per month, respectively. So, GoDaddy is the right choice if you are willing to pay.
=> Both web hosting providers charge a lot for security, and they render very few services free of charge. Thus, it is a draw for us.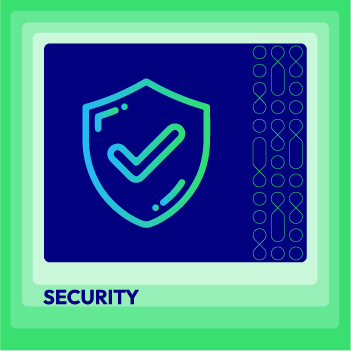 Protect your store from cyber threats with Mageplaza's top-notch security services
Check it out!
Bluehost vs. GoDaddy: Customer support
Good support is valuable in hosting. Things don't go wrong often, but you really want the techies in your corner if they do.
Both Bluehost and GoDaddy tick most of the boxes, offering email, live chat, phone support, and ticketing system. They maintain an extensive knowledge center where you can learn more about a plethora of web hosting-related topics and other things.
Bluehost's knowledge base is organized into the following sections: FAQ, WordPress, email, domains, account, and control panel. GoDaddy's knowledge base is organized differently: domain related, hosting and servers, online marketing, partner programs, productivity, and websites.
To be honest, we find Bluehost's knowledge center to be more intuitive, and it takes us far less time to find what we're looking for. Whereas, GoDaddy's knowledge base has a more modern design, and you can use it on mobile devices without any problem.
=> Both candidates offer a wide range of support options so that you can solve your problems without any hassle. However, we suppose Bluehost's knowledge base is more comprehensive than that of GoDaddy, and you can learn a lot by browsing articles posted here.
Bluehost vs. GoDaddy: Pros and cons
Pros and cons of using Bluehost
Pros:
Free domain name for the 1st year
Free SSL certificate
Free CDN (Content Delivery Network)
Unlimited web traffic and storage space
Unlimited MySQL databases
Unmetered bandwidth
Fast and reliable
Excellent customer support
30-day money-back guarantee for all plans
Cons:
No free website migration
No monthly pricing options
High renewal rates
Pros and cons of using GoDaddy
Pros:
Free domain name for the 1st year
Unlimited bandwidth
Unlimited disk space
99.9% uptime guarantee
Excellent customer support
Cons:
Lots of upsells
Lack of critical features in basic plans (e.g., SSL certificate, backups, security)
High renewal rates
Confusing money-back guarantee
Bluehost vs. GoDaddy: Pricing plans
Undoubtedly, pricing is one of the most vital factors when choosing a hosting web service. Both Bluehost and GoDaddy offer different hosting packages to suit each individual's needs.
|   | Bluehost | GoDaddy |
| --- | --- | --- |
| Shared Hosting | $1.95 - $13.95/ month | $2.99 - $12.99/ month |
| WordPress Hosting | $3.95 - $6.95/ month | $4.99 - $24.99/ month |
| VPS Hosting | $19.99 - $59.99/ month | $19.99 - $74.99/ month |
| Dedicated Hosting | $79.99 - $119.99/ month | $89.99 - 179.99/ month |
=> Although some of GoDaddy's plans appear cheaper, it's only true for the first term of service. During renewals, the prices are much higher for GoDaddy. Therefore, there isn't much to differentiate between these two hosts about the variety of hosting plans and their prices. In our opinion, Bluehost is better.
Who should use Bluehost?
If you are finding a reliable web hosting provider with a strong reputation, Bluehost is a perfect choice. In addition, we would highly recommend Bluehost for:
Anyone wanting to delve into the blogging world
Anyone needing to set up small and medium E-commerce websites
Anyone that doesn't want to pay for extra bandwidth
Anyone wanting flexibility about their website look
Small to medium scale businesses
Who should use GoDaddy?
GoDaddy offers multiple features and services, but there must certainly be a right market that it caters to. Take a look and see if you belong to the ideal users of the platform.
Online business people - these are individuals wanting to set up an online business where they can post their products, blogs, and then charge consumers online to process the payments.
New website owners - if you're looking for a company that makes it easy to launch a website, GoDaddy has the right tools to get you started.
WordPress builders - these are individuals wanting to use WordPress as their CMS tool or web development tool, and yet they want a faster hosting service or want to register their domain on another platform.
Local businesses - local businesses that wish to boost their online presence can use GoDaddy's SEO tools. Used right, the business can appear on the top of search rankings, which eventually increases foot traffic to the brick-and-mortar store.
The bottom line
Bluehost and GoDaddy are such established and reliable hosting platforms that going with either will put you in safe hands. They have been around for years in internet terms and know what they are doing. So, whether to go with Bluehost or GoDaddy will heavily depend on your specific needs and budget.
Do you have any prior experiences in using Bluehost or GoDaddy? Has this comparison answered all of your queries? Or do you still have any concerns? Please feel free to share them with us! We're willing to hear from you!
Haley is a content creator at Mageplaza. When not working, she spends time on travel adventures, books, and food tasting. As growing up, she wants to read, learn, and experience more things to adapt herself to this ever-changing world.
Website Support
& Maintenance Services
Make sure your store is not only in good shape but also thriving with a professional team yet at an affordable price.
Get Started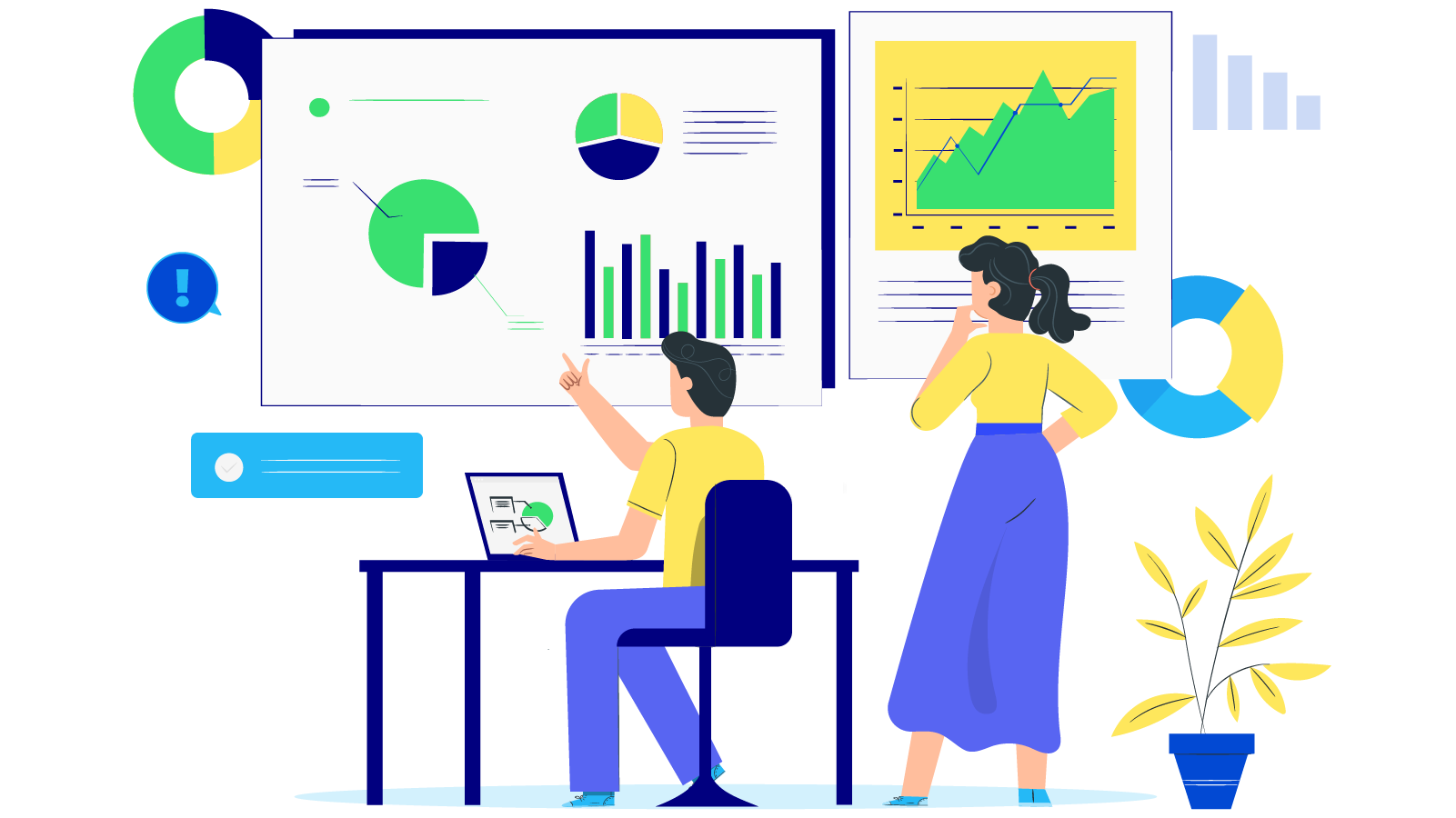 New Posts



Subscribe
Stay in the know
Get special offers on the latest news from Mageplaza.
Earn $10 in reward now!