TOP 19+ Best Competitor Analysis Tools
The Most Popular Extension Builder for

Magento 2
With a big catalog of 234+ extensions for your online store
Let's start with a subject that is honestly a bit uncomfortable to some marketers.
Competition.
No matter what industry you are in, doing business is a game of competing for the attention of your audience. With a lot of marketing channels available today, that competition is becoming more and more fierce.
So, think about it: When was the last time you ran a competitor analysis for your brand?
If you are not sure, or if the last "analysis" you ran was just a quick perusal of a competitor's website and social media presence, you are likely missing out on essential intelligence that could help your brand grow.
Fortunately, there are a wealth of tools that can do the nitty-gritty research work of competitor analysis for you. The 19+ tools below are the top platforms for competitor analysis, which will help you learn everything you need to know about your competitors.
We've broken the list down into 4 categories for easier navigation. You can click any of the links below to jump right to that section.
Table of contents
What is competitor analysis?
Competitor analysis is a strategy where you identify your major competitors and research their products, sales, and marketing strategies. By doing so, you can create solid business strategies that improve upon your competitor's.
The target of the competitor analysis is to gather the intelligence necessary to find a line of attack and develop your go-to-market strategy. With the right tools on deck, you're able to spend less effort trying to dig dirt on your competitors and more time actually marketing.
Why do you need a competitor analysis tool?
A competitor analysis tool can help you learn the ins and outs of how your competition works, and identify potential opportunities where you can outsmart them. It also enables you to stay on top of industry trends and make sure your product/ service is consistently meeting - and even exceeding - industry standards.
Let's take a closer look at a few more benefits of using a competitor analysis tool.
Helps you identify the unique value proposition of your product or service and what makes it different from competitors', which can inform future marketing efforts.

Allows you to identify what your competitor is doing right. This information is essential for staying relevant and ensuring both your product and marketing campaigns are outperforming industry standards.

Shows you where your competitors are falling short, which helps you identify areas of opportunities in the marketplace while testing out new, unique marketing strategies they haven't taken advantage of.

Learn through customer review what is missing in a competitor's product, and consider how you might add other features to your product/ service to meet those needs.

Provides a benchmark against which you can assess your own growth.
Convinced, yet? Next, let's dive into the 19+ best competitor analysis tools that can bring you these above advantages.
Best competitor analysis tools for SEO
1. SEMRush
SEMRush is undoubtedly one of the most widely-used SEO tools on the market, but its competitor analysis features set it apart from the pack. For beginners, you can use this tool to pull your competitor's backlinks and monitor changes in their ranking.
SEMRush contains more than 30 tools with the ability to analyze 3.7 billion keywords as well as 4 trillion backlinks. How amazing!
This is a useful tool for understanding who your competitors are from a strictly SEO perspective. Likewise, highlighting which keywords are targeted by competitors directly influences your own content strategy. In short, SEMRush is a packed toolbox, filled with everything you need to:
Discover new organic competitors
Find competitors' best keywords
Find competitors' strategies and budgets
Analyze competitors' keywords, ad copy, and display ads
Benchmark your website traffic metrics against competitors
Find new competitors in AdWords and Bing ads
Find best-performing product listing ads of competitors
Pricing plans:
Pro Plan: $99.95/ month
Guru Plan: $199.95/ month
Business Plan: $399.95/ month
2. Ahrefs
While Ahrefs is most widely known for its expertise on the SEO element, it has an exceptional Keywords Explorer tool that is one of the best out there.
The Keywords Explorer tool approaches keyword research by doing a "top pages" analysis, identifying dozens or even hundreds of keywords that are relevant to an article or blog's topic rather than just specific keywords.
It also flexes some strong SEO muscle with a huge toolbox of particular competitor research tools. In this mega-toolbox, you can find keyword information and data on CPC, traffic gained, average SERP position (currently and historically), keyword suggestion, and search result volume.
With relevant keywords, backlink data that is developed from a 24-hour robot crawling 4 billion web pages every 15 minutes, Ahrefs brings you the best of the best.
In general, Ahrefs is a robust SEO tool with features that include:
Backlink audit - get the data you want about your existing link profile
Discover link prospects - monitor your competitors' links and grab for your own site
Keyword research - find keywords and content ideas
Track organic visibility - leverage total organic keywords
Set up alerts for keywords for relationship building and brand management
Pricing plans:
Lite Plan: $99/ month
Standard Plan: $179/ month
Advanced Plan: $399/ month
Agency Plan: $999/ month
3. MozBar
This powerful browser extension from Moz provides a surface-level view of how authoritative a site is in the eyes of Google.
Based on its own metric of domain authority (DA), MozBar assigns sites a DA score according to their likelihood to rank in search engines. The higher the DA score, the better.
Settled atop your browser, MozBar is a useful tool to determine a site's search potential performance at a glance. When enabled, you can also see how competing sites compare in a Google query.
Besides, the tool lets you conduct a sort of passive competitive analysis as you examine competing sites to figure out how long they have been around and whether or not they are winning backlinks.
Pricing plans: MozBar is free, but if you want to access the full Moz suite, you'd have to choose one of the following plans.
Standard Plan: $99/ month
Medium Plan: $149/ month
Large Plan: $249/ month
Premium Plan: $599/ month
4. SpyFu
Originally named GoogSpy, SpyFu lets you view all data on competitors' keywords in both organic search and AdWords - and get even more relevant keywords. Then, you just need to add competitors' keywords and get an overall view of their strategy.
SpyFu gets all of its data by web scraping and refreshing its data on a monthly basis. This gives you a complete rundown on your competition's digital marketing campaigns. Everything including purchased keywords, their Google rankings, and information on their keyword strategy is at your fingertips.
Plus, be sure to use the SEO reports to track your competition. This helps you stay ahead of the curve, so you are always pushing out the latest and most relevant content.
Pricing plans:
Basic Plan: $39/ month
Professional Plan: $79/ month
Team Plan: $299/ month
5. Serpstat
Serpstat prides itself on being a "growth hacking" tool for SEO analysis, content marketing, and PPC analysis for competitor research.
As a matter of fact, the tool offers your competitors' keyword research, analyzes their pages and backlink strategy, and monitors their positions in SERPs. It also provides a full site audit of competitors as well as your site, giving you a side-by-side comparison of how you measure up.
Some of the key features include:
Keyword research - compare keywords, discover semantic variations, identify long-tail keywords
Backlink analysis - track your competitors' backlinks, score referring domains
Search analytics - track domain and keyword rankings, find which posts generate the most traffic
Market intelligence - monitor industry leaders to improve your PPC and SEO efforts
Pricing plans:
Lite Plan: $69/ month
Standard Plan: $149/ month
Advanced Plan: $299/ month
Enterprise Plan: $499/ month
Best competitor analysis tools for social media
6. Sprout Social
To lump Sprout Social in with other competitor analysis tools would be selling it short. That's because it is no mere snooping tool. More than that, it is an extensive social media management solution for boosting engagement.
With that said, Sprout Social has tools for monitoring competitor activities. You can use its suite of competitive reports to assess and optimize your social strategy with rich data points across Facebook, Instagram, and Twitter.
No matter if you want to get a sneak peek at what your competitors are posting or benchmark your growth against the average of the profiles being compared, it is all a click away, minus the tedious manual work and messy spreadsheets.
Moreover, with its Advanced Listening tool, you can quickly find out how customers feel about your competitors' products and services, as well as examine your own share of voice in your industry.
Pricing plans:
Standard Plan: $99/ user/ month
Professional Plan: $149/ user/ month
Advanced Plan: $249/ user/ month
7. Hootsuite
Hootsuite is one of the most comprehensive tools for managing, analyzing, and listening to social media. From tracking buzzing posts to focusing on competitors' activities, Hootsuite can make it so easy with only one dashboard.
You can use the tool to follow your competitors' social media activities, look for specific hashtags and keywords, and see how their customers perceive them.
Besides, Hootsuite Insights spot important online conversations, gauge brand sentiment against your top competitors, and see your products through your customers' eyes. You can turn on alerts to stay up to date. Additionally, Hootsuite is also an incredible tool for planning, creating, and publishing content for social media, so make sure you check out all the features!
Pricing plans:
Professional Plan: $19/ month (billed annually)
Team Plan: $99/ month (billed annually)
Business Plan: $599/ month (billed annually)
Enterprise Plan: Custom pricing
8. Sociality.io
Sociality.io lets you analyze your competitors' presence on all social channels from every possible angle.
Detailed charts will show you how you are performing compared to them. All of the essential metrics - engagement, interactions, and growth of fans - will be available within just a few minutes.
You can simultaneously compare up to 15 competitor pages and download customized reports with comprehensive charts, graphs, and your brand logo. These reports are appropriate for in-house analytics as well as client reporting.
Pricing plans:
Personal Plan: $18/ month
Team Plan: $72/ month
Business Plan: $216/ month
Enterprise Plan: custom pricing
9. Phlanx
Sometimes you want to take the simplest path possible, and that's totally fine! Phlanx is a competitor analysis tool that serves this purpose.
This is an online marketing platform that has an Engagement Calculator for every popular social media channel. It was developed for influencers, but this feature will also help you check how real your competitors' audience is.
Phlanx's engagement ratio is calculated by dividing the number of likes and comments a post receives versus an account's follower count. There is actually no magic number in terms of what a brand of influencer's engagement rate should be, even though a ballpark of about 3% is considered good to average.
Tools like Phlanx are useful in spotting accounts with fake followers or determining if an influencer's posts are receiving legitimate engagement. Phlanx can likewise be used to track your competitor engagement in addition to your own account.
Pricing plans:
Basic Plan: $35/ month
Premium Plan: $50/ month
Business Plan: $70/ month
10. Social Searcher
Social Searcher tracks your mentions from major platforms like Facebook, Twitter, and LinkedIn. It's an excellent tool for researching what people are talking about and sharing on social media.
It will measure and track mentions, then present the results in an easy-to-use dashboard. So, with the tool, you can discover customer's feedback, then respond on a real-time basis. In addition, Social Searcher presents actionable social analytics, helping in assessing the performance of the content that is shared via social media.
Also, navigating Social Searcher is a breeze. You just need to search the name of the competitor or topic you are researching and the platform will take care of the rest.
Pricing plans:
Free Plan
Basic Plan: €3.49/ month
Standard Plan: €8.49/ month
Professional Plan: €19.49/ month
11. ContentStudio
ContentStudio is undoubtedly one of the market's most widely-used content management tools. For beginners, you can use this tool to pull your competitor's social media stats and monitor changes in their ranking.
Benchmark your socials against top competitors:
Get a detailed analysis of your competitor's social strategy. Stay ahead of your competitors by understanding what works for your industry.
Decode competition's strategy:
Keep an eye on your competitors' content. Find out what types of content your audience loves and performs best on social media (articles, videos, or images).
Engagement distribution:
Analyze your engagement metrics against those of your competitors. Analyze user engagement statistics to see how people feel about your brand.
Top posts in your industry:
Get a snapshot of the top social posts made by you and your competitors. By analyzing competitor data, you can make data-driven decisions.
Pricing plans:
It starts with a 14-day free trial:
Starter Plan: $25/ month
Pro Plan: $49/ month
Agency Plan: $99/ month
Best competitor analysis tools for content
12. Buzzsumo
Buzzsumo lets you discover the top-performing content for relevant topics for your business and specific competitors. The tool looks closer at a piece of content's engagement on social platforms as well as its total shares across the web.
When you enter your competitor's domain on Buzzsumo, it'll immediately pull up your competitor's most-shared content within the time frame of your choice. This helps you quickly see what types of content (titles, subject, and formatting) work best. You can also see which influencers have been significant in helping share your competitor's content.
Not only does Buzzsumo clue you in on who's killing it in terms of industry content, but it also helps you identify potentially hot topics to explore yourself. Whether you are looking for movers and shakers in your industry or simply a new idea for your blog post, Buzzsumo provides you with definitive answers.
Pricing plans:
Pro Plan: $99/ month
Plus Plan: $179/ month
Large Plan: $299/ month
Enterprise Plan: $499+/ month
13. Feedly
If you're finding a way to keep an eye on a competitor's content without checking up on their blog constantly, look no further than Feedly.
Feedly is a comprehensive content aggregator that stores and organizes content as it's published, including that of your competitors. This enables you to see hot topics covered by your competitors, all on one page.
Besides, it lets you save and analyze your competitors' content by subscribing to their RSS feed. You can even set up notifications whenever they publish something new.
Feedly works well on everything: tablet, laptop, or phone through apps or the cloud. And if you are browsing the web or doing your own research and see a piece of content worth saving, the Feedly Browser Add-on allows you to grab and store it.
Pricing plans:
Pro Plan: $6/ user/ month (billed annually)
Pro+ Plan: $8/ user/ month (billed annually)
Business Plan: $18/ user/ month (billed annually)
Enterprise Plan: Custom pricing
14. SimilarWeb
SimilarWeb is one of the most versatile competitor analysis tools you can find. It shows where most of your competitors' traffic comes from, together with any similar pages they visit. Traffic is broken down into 4 sources, including paid, social, search, and direct traffic, so you can see how each source performs.
Furthermore, the tool shows you which topics attract traffic and which one flop. You can use this information when researching content ideas for your own campaign.
Pricing plans:
Free Plan
Enterprise Plan: custom pricing
15. Ontolo
Ontolo is a powerful data mining tool that analyzes web traffic, tracks backlinks, and collects content.
In reality, you can use its extensive features for SEO, as well as optimizing traffic and content. However, it's the competitor research tools that make the tool stand out from other platforms. That is because Ontolo scours the web for competitor data and stores it in a database for later.
You can use Ontolo to:
Discover more about your competitors
See who is following and engaging with your competitors
Explore the type of content your competitors are publishing
Getting started with Ontolo is easy; you just need to enter keywords and your competitors' URLs. The tool will do the rest of the research for you.
Pricing plans:
Pro Plan: $97/ month
Agency Plan: $297/ month
Custom Plan: custom pricing
Best competitor analysis tools for emails and ads
16. WhatRunsWhere
It is not an easy task to keep up with what does and doesn't work in content marketing. In nowaday's ever-changing landscape, trends come and go at the blink of an eye. Staying relevant means keeping your finger on the pulse at all times. Fortunately, there is an app that helps with that - WhatRunsWhere.
This is an advertising tool that measures the performance of your competitor's ads. It shows you what is good and bad about their campaigns, which helps you decide if you want to follow a similar advertising strategy or learn from their mistakes.
It's also excellent for researching hot topics. It lets you discover what your competitors are talking about. Then, you can determine if you want to jump on trending content before it becomes yesterday's news.
Pricing plans:
Basic Plan: $299/ month
Full Coverage Plan: $399/ month
Enterprise Plan: Custom pricing
17. Mailcharts
Email marketing is undeniably one of the most effective channels for competitor analysis. Recognizing this, Mailcharts aggregates emails from competing campaigns in order to help influence your own.
Aside from grabbing subject lines, Mailcharts pulls data like send frequency and compares it to your business' campaigns to see where your emails stand. More than that, the tool compares your campaigns to their own massive library of marketing emails to ensure you are in tune with best practices (e.g., timing, frequency, subject line length, etc.)
Not only is Mailcharts a robust competitor analysis tool, but its website provides a ton of email examples to draw inspiration. Pulling from some of the most significant campaigns out there, you'll get a better idea of what today's top-performing emails look like.
Pricing plans:
Free Plan
Starter Plan: $99/ month
Business Plan: $249/ month
Enterprise Plan: starts at $999/ month
18. iSpionage
If you are interested in your competitors' paid ads, iSpionage is definitely for you. This tool can analyze multiple aspects of PPC campaigns, including how many keywords a brand is targeting on AdWords.
You can also discover who else competes for PPC ads for a specific topic, in addition to how much they are projected monthly budget is. For businesses considering PPC, a tool like iSpionage is essential for keeping realistic expectations for ad spend.
Pricing plans:
Starter Plan: $59/ month
Professional Plan: $99/ month
Advanced Plan: $299/ month
Enterprise Plan: Custom pricing
19. Owletter
Before Owletter, many marketers would create dummy email accounts to spy on the email campaigns of competitors. With Owletter, you now can see all the emails sent from a website to their mailing list.
It automatically aggregates emails from your competitors and organizes them into a simple and user-friendly dashboard. Owletter's analytics effectively spots changes in your competitors' email frequency and likewise picks up on the latest trends to help you optimize when you should send your own emails.
With Owletter, you can see:
Whether your competitors have a spam reputation
Whether they follow a schedule for sending emails
Whether they change their schedules according to season
Trending topics
Undiscovered opportunities
Pricing plans:
Starter Plan: $19/ month
Pro Plan: $39/ month
Unlimited Plan: $79/ month
Quick tips for conducting competitor analysis
While each of these above tools can effectively help you analyze your rivals, you should know what happens after you run the numbers. Below is a summary of how to make the most of any competitor analysis tool.
Define your actual competitors
There's no use in trying to punch above your weight. A local coffee shop with, let's say, 1,000 followers, shouldn't beat themselves up, as they don't have as many followers as Starbucks or Nescafe.
Remember that context matters. Make sure to take a look at what the big players in your industry are doing. However, when assessing your competition, focus first on those who are the most similar in terms of size and target audience.
Emphasize metrics first
When looking at competitors, it is tempting to obsess over messaging.
Nevertheless, it is recommended to take a data-driven approach to analysis first. You should pick out as many metrics before digging into the "why" of their marketing.
For instance, ask yourself:
How often do your competitors post their content?
What is the ratio of promotional vs. non-promotional posts?
What are their top-performing hashtags and keywords?
The answers to these questions are arguably as essential as understanding someone's messaging.
Turn analysis into action
Lastly, make sure the data you collect can translate into some sort of action.
Perhaps you uncover a new set of keywords to target in your content based on your research. Or, you learn that you haven't been pushing your content hard enough based on how active your competitors are. So, you can change it!
Either way, the end game of competitor analysis is to improve your own marketing strategy. The more information you get from your competitors, the better.
Over to you
Competitor analysis is a vital component of fine-tuning your marketing strategy. By using the tool, you can run your analysis quickly and actually spend more time focusing on other business operations.
So, how often do you spy on your competitors? Are there any tools that you consider essential to conducting competitor analysis? Please let us know! We're always happy to hear from you!
Magento Support
& Maintenance Services
Make sure your M2 store is not only in good shape but also thriving with a professional team yet at an affordable price.
Get Started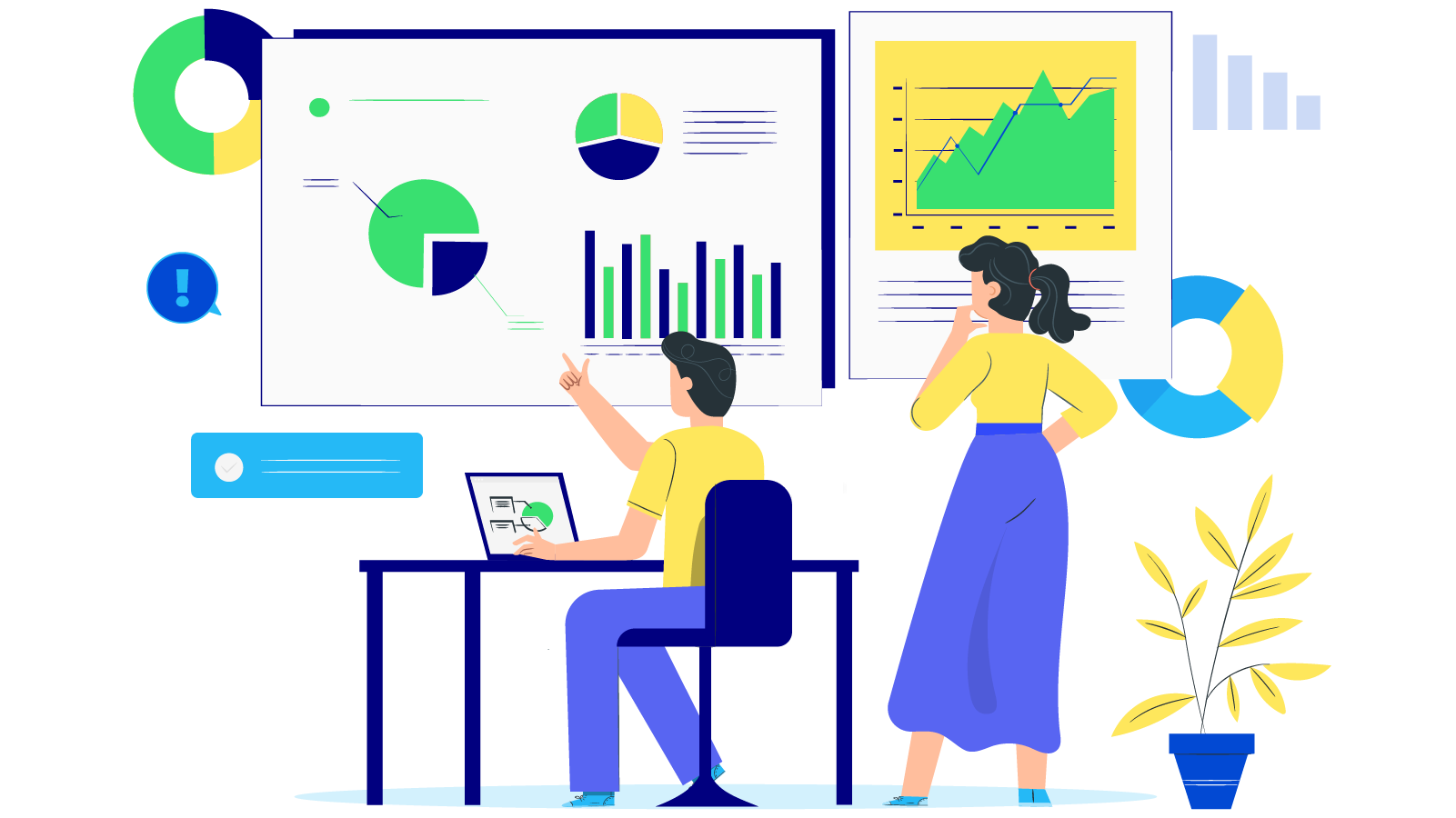 New Posts


Subscribe
Stay in the know
Get special offers on the latest news from Mageplaza.
Earn $10 in reward now!