15+ Best Bulk Email Services to try in 2023
The Most Popular Extension Builder for

Magento 2
With a big catalog of 224+ extensions for your online store
The marketing and advertising industry has come such a long way from promoting products by word of mouth to distributing pamphlets and billboards.
With the world today closely-knit courtesy of digital technology, everything has become so fast-paced. A pool of options, impatient customers, as well as shorter attention span calls for effective strategies to create a long-lasting impact and nurture clients. In the gamut of marketing strategies, email marketing is the most efficient so far with mass email programs.
If you're looking for an email blast service to send a mass email, this blog post is for you. In fact, there are multiple services available to send unlimited bulk emails to your customers. However, we've narrowed down and picked the 15+ best ones for you. These will make conducting email marketing campaigns much easier.
Let's explore right now!
Table of contents
What is a bulk email service?
First and foremost, bulk email (mass email or email blast) is the act of sending one email campaign to a large group of subscribers at once. Marketing messages, updates, newsletters, coupons, and invitations typically comprise bulk emails. If you have a list of prospects or customers, you can send some content relevant to their interest or business, from a single application.
A bulk email service lets you send to any list, regardless of its size. You can send one email to many recipients, or a unique email to each person on your list with a bulk email service. Most of these providers price their offerings according to the number and frequency of the emails you want to send.
Why do you need a bulk email service?
In short, a bulk email service:
Helps you avoid getting labeled as spam or junk by the subscriber's email client (e.g., Gmail)
Helps you avoid refusal of service by an Internet Service Provider (ISP) or hosting company
Helps you avoid getting flagged by the Federal Trade Commission for breaking the CAN-SPAM Act and possibly paying a fine of a whopping $16,000 for every illegal email
Enables you to set up subscription forms to gather new subscribers
Lets users manage subscriptions as well as opt-out processes (adding or removing from mailing lists)
Provides email templates that are editable and mobile-friendly
Handles bulk email delivery
Prepares reports on marketing campaign software
How to choose the best bulk email services
Before committing to a bulk email service, you should know how to choose the one that works best for your brand. Below are some features to look for when selecting a bulk email service.
Price. How much does it cost to send a specific number of messages to the number of subscribers on a mailing list? Bulk email services often bill email campaigns based on the number of messages or recipients. So, you should check the pricing plans to see which suits you best.

Domain reputation. This is a top consideration when assessing deliverability. By tracking domain use and message performance, recipients can assign a score and use it to filter spam. So, consider working with a highly reputable service when setting up a marketing strategy.

Mailing list management. A bulk email service should help you manage your mailing lists, such as adding addresses to existing mailing lists, removing invalid and inactive contacts, and collecting data to help personalize messages.

Email verifier. With this feature, you can check your mailing list before sending a campaign. You will get a report with invalid emails. In this way, you can improve your email deliverability rate.

Ready-made email templates. Choose a service with a variety of marketing email templates. Ready-made templates with options to edit are convenient and easy to modify.

Segmentation. Segmenting subscribers, depending on their stage in the sales funnel, age, gender, or any relevant criteria is essential to creating personalized marketing messages. A bulk email service should be able to segment your mailing list.
15+ Best bulk email services
1. AVADA Email
Among many bulk email services out there, AVADA Email is the most rational and outstanding solution for marketers to convert their customers and create long-term customer relationships. Developed to maximize abandoned cart campaigns, AVADA Email Marketing sends follow-ups to your customers and instantly reminds them to continue their purchase.
With an intuitive interface, AVADA Email Marketing is easy to use for even non-technical people. For anyone who doesn't have ideas about designing, its premade email templates can help them set up their email marketing campaigns in no time.
Besides, its segmentation feature lets you send emails to the target group. You can classify your contact list in various categories based on different conditions, such as subscription/ unsubscription, order status, product attribute, and so on.
In addition, AVADA Email Marketing also offers other outstanding features, such as:
Pre-done automation emails series to follow up with your audiences at any touchpoints
Exit-Intent Popups lets E-commerce stores deliver promo and useful content or updates to their visitors.
Cross-selling features motivate first-time buyers to buy more items that are relevant to them with enticing offers
You can keep track of your email performance through advanced reports
Auto-update the store data to AVADA Email Marketing
Pricing plans:
Free Plan: up to 1,000 contacts
Pro Plan: $9/ month
2. ActiveCampaign
With over 90,000 small business customers, ActiveCampaign is arguably one of the best bulk email services on the market now.
Sending mass emails is just one of the many things you can achieve with ActiveCampaign. This service is designed for businesses looking for an all-in-one CRM, email marketing, as well as automation system.
You can send unlimited emails on every plan with pricing based on the number of contacts you need to manage and the number of user accounts you need. Premium plans also get you access to more advanced features, such as A/B testing, machine learning, and dedicated support.
Pricing plans:
Lite Plan: starts at $15/ month
Plus Plan: starts at $70/ month
Professional Plan: starts at $159/ month
Enterprise Plan: starts at $279/ month
3. SendinBlue
SendinBlue is another powerful bulk email service with tools for building captivating landing pages, email and SMS marketing campaigns, ads, and many more. As it is a relatively young service, it doesn't support as many third-party integrations as some of its competitors. However, it makes up for it with its user-friendly email automation tools.
One reason why this service is experiencing a massive influx of new users is its free plan, which lets you send up to 300 emails a day while giving you access to advanced features that may not present in many free bulk email services.
Suppose you don't already use a CRM solution. In that case, SendinBlue has you covered with its integrated CRM feature that makes it easier than ever to manage all of your customer relationships in one place. Plus, segmentation features will improve engagement by allowing you to send emails to the targeted audience.
Pricing plans:
Free Plan
Lite Plan: starts at $25/ month
Premium Plan: starts at $65/ month
Enterprise Plan: custom pricing
4. Moosend
What separates Moosend from many other bulk email services is its ability to combine email with SMS and many channels into the same automation workflow.
New users can use Moosend free of charge, but it is necessary to purchase one of the two available premium plans to unlock all features - and there are plenty of features to unlock for each step of the customer journey.
To begin with, Moosend helps you gather information about your visitors with customizable forms, which can include different incentives and offers. You can then start sending automated emails and SMS messages to introduce your products and services to your subscribers. Because not all subscribers respond identically, Omisend makes it easy to segment your audience so that you can send the right messages to the right customers.
Pricing plans:
Free Plan
Pro Plan: $10/ month
Enterprise Plan: Custom pricing
5. AWeber
With more than 1 million entrepreneurs and small businesses as its customers, AWeber is a leading bulk email software that anyone can try for free for 30 days.
Even when you use its free plan, you can automatically create emails from your latest blog posts and send them to hundreds of recipients at once, choosing from 700-mobile responsive email templates. Plus, you can create and send professional email newsletters with ease, apply tags to trigger automated email campaigns based on clicks and opens, test subject lines, send times, email content, and much more.
To get started with Aweber, you need to head over to its website and sign up for a free 30-day trial. Then, you can use AWeber in your browser or download its suite of mobile apps to check how your campaigns are performing and new subscriber information even when you are on-the-go.
Pricing plans:
Free Plan
Pro Plan: starts at $19/ month
6. Drip
Drip is specifically designed for online stores that have learned how to send bulk email without spamming and now would like to build personalized marketing experiences to drive meaningful engagement.
The power of Drip comes from its ability to incorporate customer data and use it to uncover the story behind every customer. Once you understand your customers, you can target them easily with personalized email campaigns. For instance, you can craft unique messages for visitors who have clicked a certain link on your website, or visitors who have items in their shopping cart but have yet to finalize their order.
If you are unfamiliar with drip-based marketing, you can bring yourself up to speed in the learning section, including a detailed user manual, useful guides and courses, webinars, and various other useful resources intended to teach you how to get the most out of this mass email service.
Pricing plan: starts at $19/ month
7. Constant Contact
Constant Contact is believed to live in the shadow of MailChimp, but it offers many excellent features at an affordable price, making it stand out in its own way and appeal primarily to small businesses that want to get their name out there without breaching their budget in the process.
When you first use Constant Contact, you need to choose your industry and previous experience with email marketing. Based on your answers, the service will create a tailored experience for you and prominently place the parts of this mass email software that you can benefit from the most.
While most bulk email services offer only 14- or 30-day free trials, Constant Contact gives its customers full 90 days, which shows its belief in the quality of the service it provides and has nothing to be afraid of.
Pricing plans:
Email Plan: starts at $20/ month
Email Plus Plan: starts at $45/ month
8. ConvertKit
ConvertKit is a popular bulk email solution among professional bloggers and other content creators, because it lets them easily offer content upgrades and other incentives through email signup forms. New users can start with the free plan, which allows them to manage up to 1,0000 subscribers.
No matter if you already have a sizable audience or are just building your contact list, ConvertKit can help you grow your business with easy-to-embed forms, landing pages, capable email designer, and above all, extensive automation, which make it simple to send the right message to the right person at the right time.
Because figuring out how to send mass emails efficiently is just one part of success, ConvertKit enables you to understand your subscribers by tracking conversions and displaying them right on your homepage. You can use this information to segment your subscribers using tags to further improve the effectiveness of your campaigns.
Pricing plans:
Free Plan
Creator Plan: starts at $29/ month
Creator Pro Plan: starts at $59/ month
9. MailerLite
If simplicity is your priority, MailerLite will surely impress you.
This bulk email service requires no complicated settings and tools; you just sign up and start the trial version. Its feature set is quite common in the email marketing industry, but it doesn't have different tiers for its paid plans. Still, there are differences between the free and premium plans' features; for example, you can't add your custom HTML code in the free version.
The main features of MailerLite include drag-and-drop editing tools, customer segmentation options for targeted emails, contact tags, sign-up forms, email automation, and dynamic content. The service also has more than 110 integration options with various applications and social media accounts.
Pricing plans:
Free Plan
Premium Plan: starts at $10/ month
10. MailChimp
Founded in 2001 and headquartered in Atlanta with additional offices in Oakland, Brooklyn, and Vancouver, Mailchimp has quickly emerged as a popular bulk email service.
One reason why MailChimp is so popular is that it offers an excellent free mass email service, which allows you to send mass emails to up to 2,000 contacts without paying a single dollar. If you need to send email to more people than that, you can simply upgrade to one of its paid subscription plans, which starts at just $9.99 per month.
Unlike many other bulk email services, MailChimp is actually an all-in-one marketing platform that brings audience data, marketing channels, and insights together, enabling you to reach your goals faster by promoting your ideas across email, social, postcards, landing pages, and other channels.
The service is loaded with professionally designed email templates that make it a breeze to plan and execute campaigns. All essential email marketing features, such as time-zone based sending, A/B testing, contact segmenting, autoresponders, and service and app integrations are present.
Pricing plans:
Free Plan
Essentials Plan: starts at $9.99/ month
Standard Plan: starts at $14.99/ month
Premium Plan: starts at $299/ month
11. GetResponse
GetResponse has shaken up the bulk email world in the last few years. It makes email marketing become easy and simple for small businesses to get started.
Apart from bulk emails, GetResponse has other worthy features like an autoresponder, analytics tool, e-newsletter template, and split testing. Other features include webinars, CRM, landing page creator, and 24/7 customer support. It integrates with third-party lead generation software like SalesForce, OptinMonster, ZenDesk, etc.
Their help section is full of free learning material, including how-tos, guides, videos, webinars, etc. You can also contact them via phone, live chat, and email.
Pricing plans:
Basic Plan: starts at $15/ month
Plus Plan: starts at $49/ month
Professional Plan: starts at $99/ month
12. Mailjet
Mailjet is a Europe-based bulk email service with more than 100,000 clients all over the world. It is easy and simple to use email marketing, which is specially designed for marketers and developer teams.
The service markets itself as an integrated SMTP, API and user interface for both transactional and bulk email. You can use Mailjet to send email, track delivery rates, and compare performance for every email you send.
One thing that makes Mailjet outstanding is the collaboration feature, which allows users to work together on the same emails at the same time to ensure high deliverability rates. Mailjet even offers a free version that lets you send up to 6,000 emails per month. However, the free version has limited email marketing features and displays a Mailjet logo at the end of every email.
Pricing plans:
Free Plan
Basic Plan: starts at $9.65/ month
Premium Plan: starts at $20.95/ month
Enterprise Plan: custom pricing
13. SendPulse
SendPulse is relatively new in the market, but it's a popular choice for bulk emailing. The platform uses AI, personalization, and predictive analytics to generate an exceptional campaign.
With SendPulse, you can easily gain 50% to 100% user engagement. The REST API allows for the fast implementation of email functionality. Plus, you can integrate transactional emails into CRM and CMS systems, E-commerce, and mobile apps. It is the appropriate software for DIY email marketing.
SendinBlue easily connects with popular platforms, such as WordPress, Zapier, Drupal, Prestashop, Pipedrive, and a lot more.
Pricing plans:
Free Plan
Paid Plans: starts at $8/ month
14. SendGrid
Next in line, we have SendGrid, which allows you to create and send promotions, account creation, password rests, purchase receipt, and all types of notifications and emails without managing email servers.
All you need to do is change the email configuration setting to point out to the SendGrid server and add the credentials for your account, and you're good to go. Furthermore, the platform has several integration options to make your task easier.
SendGrid focuses mostly on deliverability, which is the most vital feature of any email marketing software. It makes sure that most of your emails end up in inboxes where they have a chance to be read, rather than in spam folders.
Pricing plans:
Free Plan
Essentials Plan: starts at $14.95/ month
Pro Plan: starts at $89.95/ month
Premier Plan: custom pricing
15. Mailgun
Last but not least, Mailgun is an API-based transactional email service aimed at businesses that want to develop their own mass email service. It is suitable for power users who can customize automation, tracking, and sending volumes based on their preferences.
Mailgun offers an SMTP relay that lets you send mass emails with high deliverability rates. Plus, it has a built-in email validation feature that dramatically reduces bounce rates.
With all the benefits, Mailgun is quite cost-effective. You can send up to 5,000 emails each month for free for the first three months. As you go for higher plans, you'll get more advanced features and better customer support.
Pricing plans:
Flex Plan: 5,000 free emails per month for 3 months, then only pay for what you send
Foundation Plan: starts at $35/ month
Growth Plan: starts at $80/ month
Scale Plan: starts at $90/ month
Enterprise Plan: custom pricing
16. Mailmunch
If you're looking for a bulk email service that can help you automate your email marketing, Mailmunch is a great option.
With Mailmunch, you can email automation flows to attract customers and reduce abandonment rates. Mailmunch sends a flow of email to customers to keep engaging them with business and reduce churn rate Plus, the pop-up and landing page features make it a great lead magnet.
Pricing plans:
Free Plan
Pro Lite Plan: 13.99$ /month
17. AppFlows
AppFlows is a highly intuitive and easy-to-use email automation tool that allows SaaS marketers to create customized and unlimited automations with pre-built automation recipes. You can also create your own automations and emails using simple, intuitive, and powerful drag-and-drop- builders.
With powerful journey mapping, segmentation, and user personas, you can hyper-personalize your messages and entice users to take the desired action at any stage of their journey. And you can check how users engage with your product using the advanced analytics feature.
The pricing starts at $99/mo and goes up depending on the number of Monthly Active Users (MAU) your product has. Users get unbranded emails, A/B testing, unlimited API calls, emails, automations, and events.
Pricing plans:
Starts from $99 for 450 users.
The price increases for more than 450 users
18. Mailtrap
Mailtrap is an end-to-end sending solution for developers to test, send, and control emails in one place.
Trusted by devs teams from TopTal, PayPal, Stack Overflow, Atlassian, Calendly and more. With Mailtrap you will get a stable working email infrastructure that delivers emails to your recipient's inboxes and full control over email deliverability through dashboards, 60-days logs, and daily and weekly deliverability alerts with all critical data.
Mailtrap provides developers with reliable and hassle-free Email API/SMTP Service, Email Sandbox for safe email testing on staging and an analytics toolset to get full control over email deliverability.
There is separate pricing for Email API/SMTP and Email Sandbox, but both have a free plan.
Of the shortcomings of Mailtrap are no 24/7 support and no options to purchase additional emails on the free Email API plan.
Pricing plans:
Free Plan
Individual Plan: starts at $10/ month
Business Plan: starts at $85/ month
Enterprise Plan: starts at $750/ month
19. TinyEmail
Talking about an all-in-one email marketing service, your next go-to should be Tinyemail. Aside from sending bulk emails to your contact lists, this email software comes with customized dynamic templates, a streamlined automation feature, and built-in editors.
You should also expect exciting add-ons like an AI subject line generator, analytics tracker, and forms for lead capture.
New users can access most of these features with a free trial but you might need to switch to the available pro plans. Interestingly, you only pay for the expected quota of emails to be sent, and you can also decide to pay per feature.
Pricing Plan
Free Plan: Limited to 15000 emails per month
Standard: Starts from $15 per month - Cost increases based on the volume of emails selected.
Pro: Starts from $65 per month - Cost increases based on the volume of emails selected.
Enterprise: Custom pricing
20. Selzy
Selzy is an all-in-one email marketing solution for small and medium-sized businesses. It's very beginner-friendly and allows users to set up and launch their first ever email campaigns in under 15 minutes.
The platform offers a user-friendly drag and drop email builder that has everything to build picture perfect emails without having to learn HTML or web design. Each campaign has extensive but digestible reports on analytics with a lot of data about subscriber behavior including a click map. It also provides a number of unique features and services like deliverability suggestions and full campaign management from experts in email marketing. Even better, their fully functional forever free plan with a limit of 15000 monthly emails and 1000 contacts is a steal — it's a great option for startups!
Pricing plans
Free Plan
Lite: starts at $7/month (annually)
Standard: starts at $11/month (annually)
Premium: starts at $220/month
The final verdict
Hassle-free bulk emailing is possible, provided that you have the best campaign backed by the best mass email service provider.
We hope this blog post of 15+ best bulk email services will help you find the most appropriate one. If you've experienced any excellent service that doesn't appear in this list, please let us know! We're glad to hear from you!
Haley is a content creator at Mageplaza. When not working, she spends time on travel adventures, books, and food tasting. As growing up, she wants to read, learn, and experience more things to adapt herself to this ever-changing world.
Website Support
& Maintenance Services
Make sure your store is not only in good shape but also thriving with a professional team yet at an affordable price.
Get Started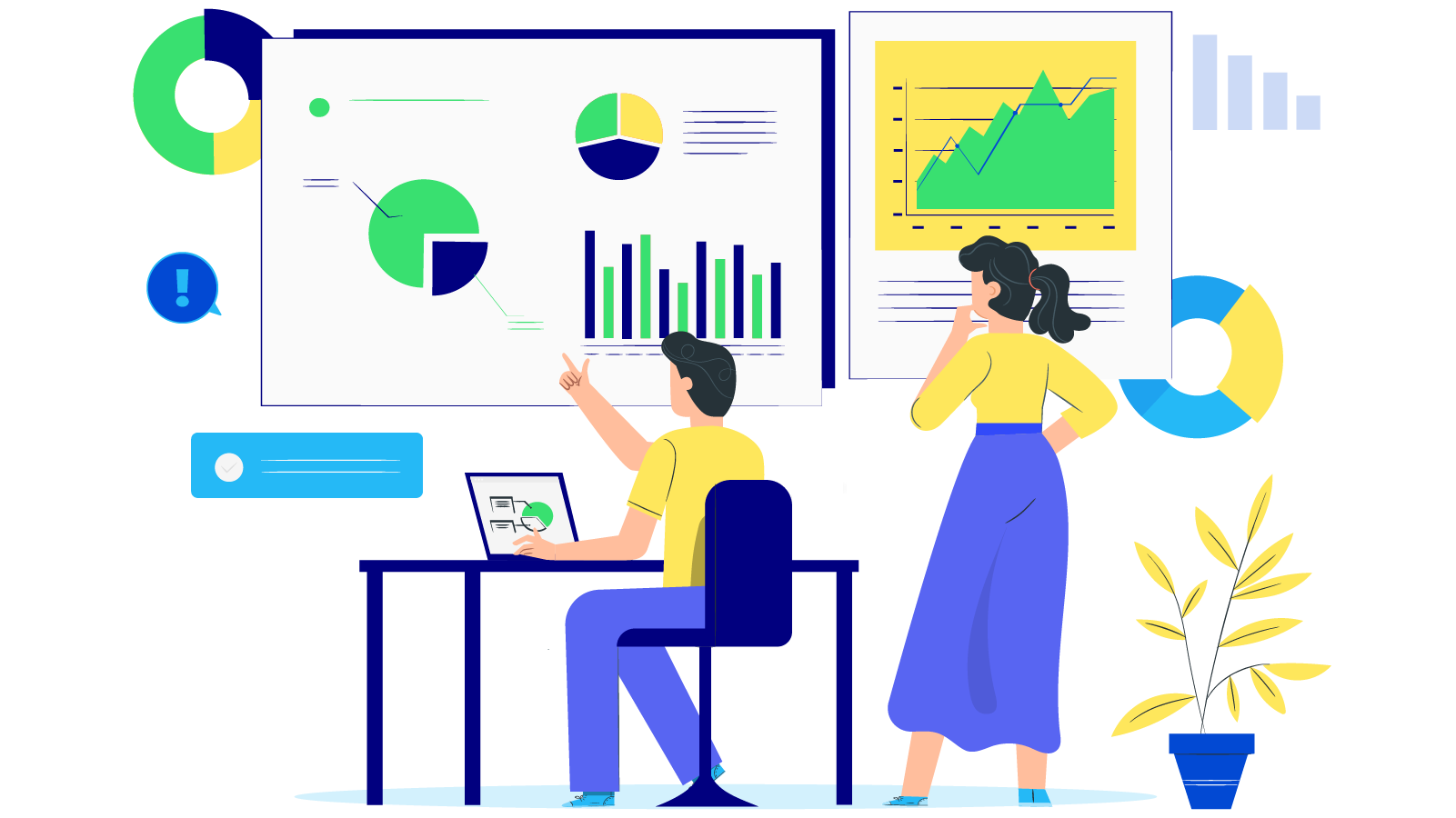 New Posts



Subscribe
Stay in the know
Get special offers on the latest news from Mageplaza.
Earn $10 in reward now!