Benefits of eCommerce marketplaces
The Most Popular Extension Builder for

Magento 2
With a big catalog of 224+ extensions for your online store
Remember the times when moving to the web became an almost mandatory step for your offline business? Well, simply shifting to the web isn't going to be enough anymore. A conventional eCommerce website is not going to ensure a growing trend for your business in the times ahead. Online marketplaces are the latest buzz in the industry and it cannot be ignored if you're looking to scale your business.
Table of Contents
ECommerce growth patterns over the years
Ecommerce sales worldwide went over $3.5 trillion in the year 2019 which was a growth of nearly 18% from that of 2018.By 2021 sales in eCommerce are expected to rise further up and double, reaching more than $6.5 trillion. Ecommerce all over the world is growing at a rapid rate giving all the more reason to budding entrepreneurs to venture into the field with their unique startup ideas for marketplaces.
Ever since the advent of eCommerce, commerce began to be resurrected. In order to stay relevant brands began experimenting with voice commerce, augmented reality, progressive web applications and the differences between online and offline world is gradually diminishing when it comes to ecommerce marketplaces.
Marketplaces over conventional eCommerce stores
Marketplaces are being looked up to as platforms that help maximise sales and gain access to potential markets. That's the reason why entrepreneurs are increasingly opting to open marketplaces based on unique ideas and sellers are being welcomed onboard in large numbers. However, it is crucial for entrepreneurs to learn the ecommerce vs marketplace differences to choose the right model that aligns with their business goals and target audience to succeed in the dynamic world of online commerce.
Different stakeholders are involved in an online marketplace and it has something to offer for all. Be it sellers, the customers or the admin all benefit in an eCommerce marketplace setup. Where on the one hand the sellers find access to untapped customer sections that could very well become the consumers of their products, customers have the advantage of a large variety on a single platform. Not just that, online marketplaces offer a trusted platform for both the buying and selling parties to perform purchase activities. If you're selling on a Shopify store, you can choose one among many Shopify marketplace apps that best fits your business.
Names like Amazon, eBay, Walmart have managed to build multi million dollar business by bridging the gap between buyers and sellers and continue to inspire new entrepreneurs. eCommerce sales in 2017 alone amounted for $2.3 trillion and is increasing exponentially.
Popular business models for online marketplaces in recent times
Rental marketplaces
People now prefer to make money from reusable products they own.
The rental marketplace business in the US alone is expected to be close to $60 billion by the year 2021 (Source: ARA)
This shows the popularity such marketplaces have managed to gain. Almost in every household there are products that were once in use and now lay somewhere in the corner. These products that are rarely used lay at the core of rental marketplaces. People are ready to rent such items for a fixed period and earn a little extra money from them. Rental marketplaces play the role of the link between the owners and renters of these products.
Food ordering and delivery marketplaces
Food ordering and delivery marketplace business is expected to grow up to $76 billion by 2022. (Source: Cowen)
There is immense scope in the business of online food ordering and delivery. Such marketplaces ensure food delivery to people in their very comfort zones from the outlets they pick. The owner earns revenue from commissions for each order that is placed. Also privilege membership on these platforms are also chargeable and come with extra benefits for the customers that choose to buy one. This serves as another source of revenue for these marketplaces.
Online Booking marketplaces for Travel
A survey by Booking..com states that 29% of travellers across the world prefer to plan and book their trips online. A whopping 64% also prefer a virtual tour of sorts for their picked destinations to help them make an informed decision.
Travelling has to be more about fun than about the hassles of making multiple bookings and then facing last minute issues. Also people are increasingly looking for experiences and activities to take up during vacations and not just go for a tourist destination.
These booking marketplaces help look into all those aspects of travel. Be it booking the mode of transport to the accommodation or making reservations for indulging in experiences they cover all.
Let's take a detailed look at how online marketplaces are benefiting its stakeholders:
Why are eCommerce marketplaces standing out
Sellers come to sell on marketplaces because it gives them access to a huge customer base. While browsing through products on marketplaces the possibility of customers' landing upon products which they did not intend to purchase initially is higher.
This thereby improves chances of better sales when a large variety of products from different vendors are displayed for them to choose from.
No need for stocking up inventory
Out of the multitude of advantages of eCommerce marketplaces the fact that they eliminate the requirement of stocking up inventory is huge. Stocking up inventory has troubled vendors to no end. Keeping too little or too much stored goods both came across as a negative.
Thanks to marketplaces, now the problem is solved. Be it perishable goods, fmcg or gadgets if not sold out on time tend to lose their value.
Improved customer engagement and segmentation
It is indeed worth a mention that by the beginning of year 2018 Amazon had managed to list over 550 million product on its platform. The stats talk in favour of eCommerce marketplaces being the ultimate destination for not only engaging customers but also for creating better targeting techniques for customers and analysing customer segmentation effectively.
Such marketplaces provide room for a targeted customer approach of selling and also better overall customer experiences.
Access to a large number of customers
When vendors selling products from different spectrums of customer requirements come together on a common platform like that of an eCommerce marketplace, their dedicated customer section will automatically shift to the said website.
Therefore bringing together on one platform customers that might be looking for drastically different products from one another. This adds another feather to the cap of marketplaces because sellers get access to a large number of customers on one single platform that may or may not be looking for the particular catalog they cater to but could be their potential buyers in future.
Safe testing of product demand
Marketplaces also turn out to be a platform that allows for safe testing of any new products' demand in the market. Once the product demand has been understood it becomes understandable to make it available on a larger scale.
Improved growth patterns
Online marketplaces have in the past very well demonstrated exponential growth and capacities for the same in future. One of the major reasons for which is that they actively facilitate transactions rather than actually being a part of it. This allows them the liberty to not have to increase their workforce as rapidly with the growing business.
They do not need people to take care of the nitty gritty's involved in the order processing and delivery process, rather only need them for the upkeep of the platform to handle the growing transactions.
Hence, online marketplaces have the potential of growing at a much faster rate than any conventional store.
Perks of mouth to mouth advocacy
Marketing is one aspect of having an eCommerce store that most sellers are intimidated by. With online marketplaces this problem stands solved to a large extent.
Since marketplaces deal with both buyers and sellers, if they are successful in providing a good purchase experience both the parties are likely to give out recommendations.
Also the fact that vendors selling on the platform are a crucial stakeholder in the marketplace, the goodwill of the latter gives unsaid financial advantage to the former.
A profitable business model
With the advantages of eCommerce marketplaces lined up it goes without saying that it indeed is a scalable business model. It involves less financial risks as compared to a standalone eCommerce store.
With growing vendors comes an increasing customer count, eventually resulting in exponentially growing business. It is all connected to one another.
A credible vendor ensures good quality products and in turn informed customers that know what their requirements are and what exactly are they looking out of a shopping experience. Thus, making eCommerce marketplaces scale to newer heights.
Final Words
When we talk about marketplaces it has to be a safe place for performing buying and selling activities that offers not just security but convenience and top notch shopping experience as well. Marketplaces are still in their nascent stages and they have the potential to deliver matchless experiences that have only been imagined till date.
With the immense opportunities it offers marketplaces have become a lucrative venue for sellers lately through which they can expand their product reach far and wide.
Marketplaces today are dealing in almost every niche and unique startup ideas are like an icing on the cake. Creating online marketplaces is not an intimidating task anymore and those with a knack for creating a lasting imprint in the field of eCommerce must venture in the field.
The journey to delivering exceptional shopping experiences has just begun for marketplaces and how. The road ahead is promising and full of scope for creative invention in the industry.
Website Support
& Maintenance Services
Make sure your store is not only in good shape but also thriving with a professional team yet at an affordable price.
Get Started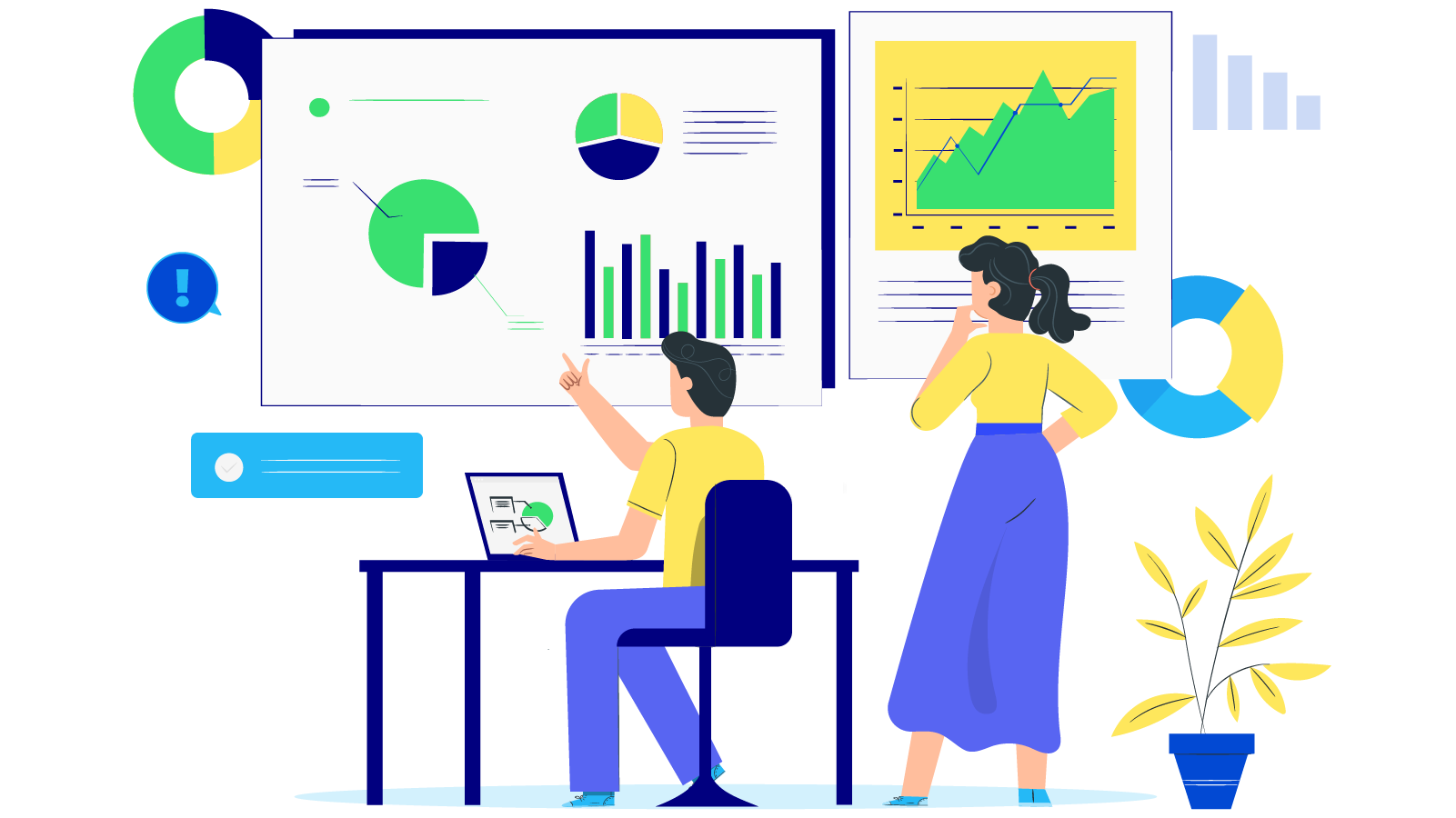 New Posts



Subscribe
Stay in the know
Get special offers on the latest news from Mageplaza.
Earn $10 in reward now!