How Magento 2 stores benefit from Store Credit
The Most Popular Extension Builder for

Magento 2
With a big catalog of 224+ extensions for your online store
Contents
What is store credit?
Sometimes, customers would like to refund your products for some reasons. Allowing customers to refund will satisfy them more yet threaten your sales significantly since any customer is able to refund. In this case, online stores need a solution that benefits both parties. Store credit has been built to solve this problem.
Initially, a store credit is a document offered by a store to a customer who returns an item which is not eligible for a refund. Hence, it can be used to buy other goods at the store. Customers may exchange merchandises or receive store credit in the amount of the item's last sale price.
These days, along with the development of the e-commerce industry, store credit becomes an excellent tool which plays multiple tasks and functions for online stores.
Why online store must use this awesome tool?
Compensation for a poor shopping experience
It is unavoidable that while selling products to customers, many mistakes may occur, even more to online stores than physical stores. Beside refund request, your customers may receive the wrong items or late delivery. For compensation, in these cases, stores can give shoppers a suitable sum of credit to take away bad experiences and brings back customers' satisfaction.
Encourage sales for specific products or during certain periods
Sometimes, online stores encounter with losses from expired products or out-of-date ones. To prevent this, store credit is a wise choice to encourage customers to buy these items.
Also, in certain promotion occasions such as Black Friday, Christmas, New Year or Birthday, customers can be rewarded a credit amount to their credit balance. The credit will work as the powerful motivation to encourage shoppers to take advantage of the gift and make purchases quickly.
Cashback to customers' store credit as a loyalty program
Among various loyalty programs, using credit to reward your lifetime customers after configured period seem to be most effective. Customers can use the credit reward to continuously spend on your sites, and at the same time, you can retain them to generate more sales.
Highlight features of Mageplaza Store Credit
Edit store credit balance with ease
Store Credit extension for Magento 2 allows admin to edit customers' credit balance. They can do it by going to admin panel to create new transactions or edit the current ones. Admins can select customers from the available list then insert the specific amount of credit change that depends on the customer behaviour and admin wish. Also, the module enables leaving notes from both customer and store admin in certain transactions.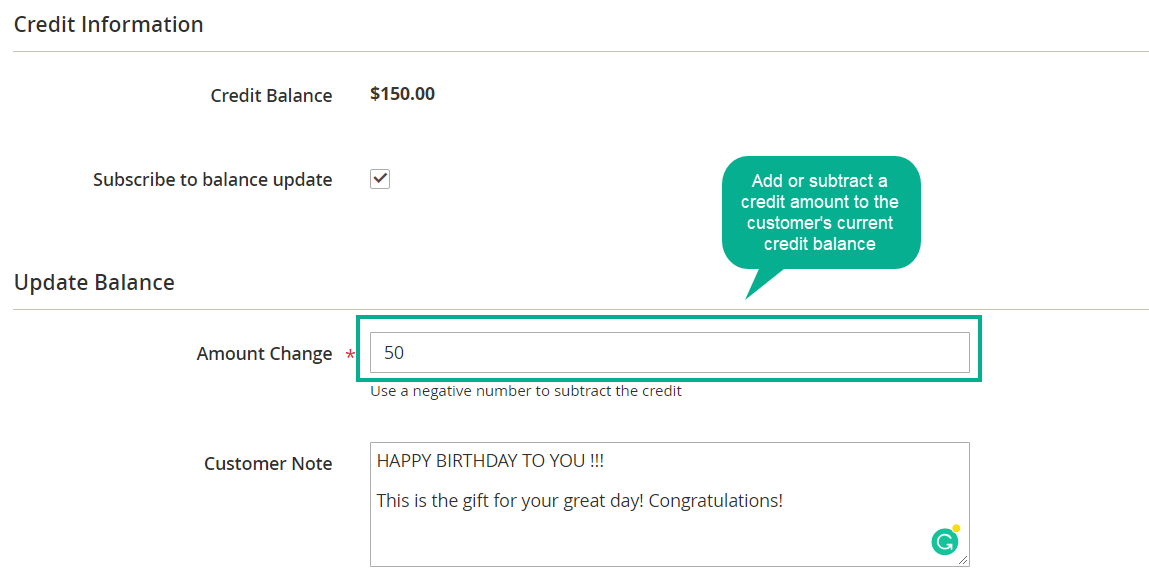 Buy store credit product with a better price
The module also creates a special product called "Store Credit Product", which allow customers to buy other stuff on your sites with lower prices. It can do that because it allows admin to set the discount for price of store credit product. By that, customers actually use their credit to buy items with attractive prices.
Also, each product can be assigned with specific credit policy depending on the store owner' purpose in each sales campaign such as the wish to improve sales for particular products.

Credit balance notification
Another helpful tool that this module brings about is that it allows sending email to customers in which notify them of updated balance. Anytime there is a change in credit account of users, they will immediately receive this email. Therefore, customers can always be updated about their credit budget and active in their credit spending during shopping. This also shows the profession and excellent customer care from the shopping store.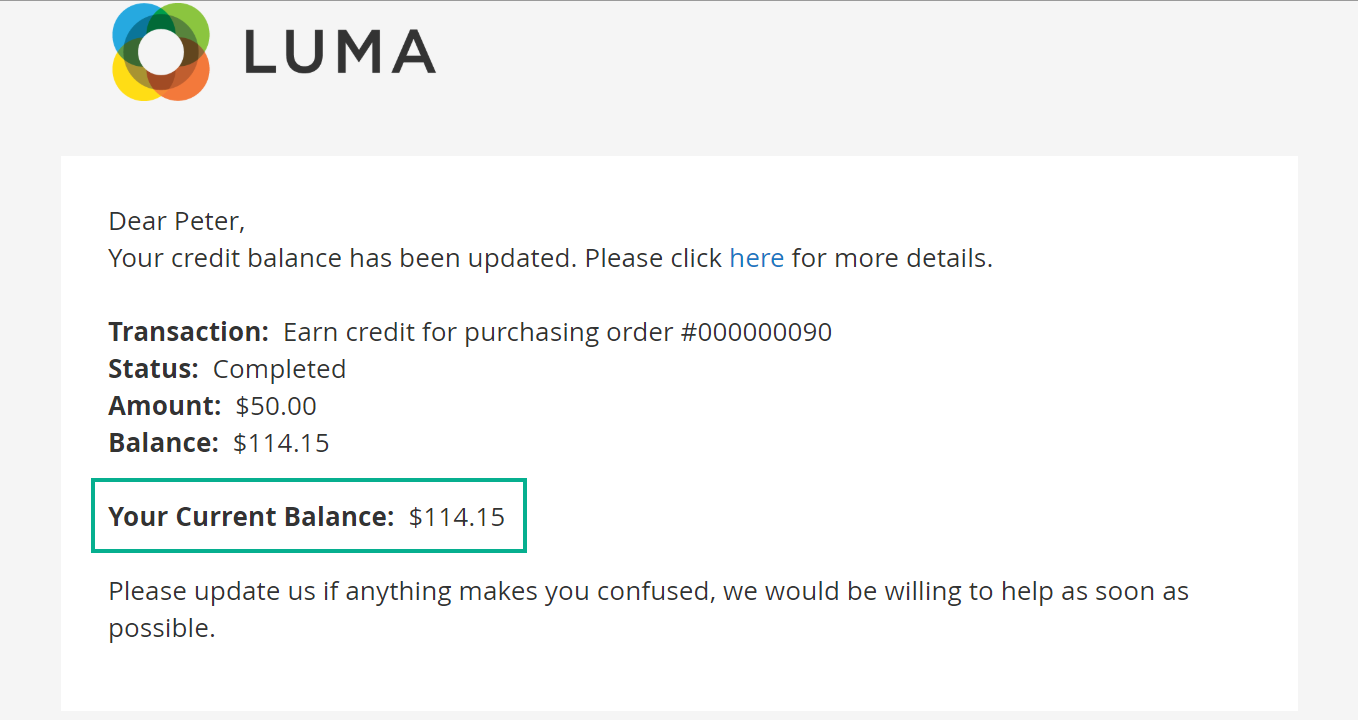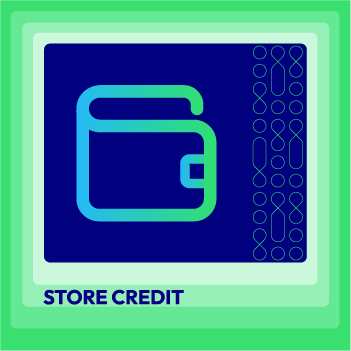 Encourage purchase by awarding customers credit amount automatically added to their account balance
Check it out!
Full features list
Store Credit For store admins
General Configuration
Enable/Disable the module
Apply store credit to certain customer groups
Display credit balance on the top link
Cancel transaction when credit balance is not enough
Transfer refund amount to the store credit
Enable/Disable refunding store credit products
Spending configuration
Select Admin Order/Checkout page where the credit is spent.
Apply credit to selected products
Allow spending credit for tax payment or free shipping
Set limitation for credit spending per order
Enable credit return if the order is refunded
Send email notification of balance updates

Customer transaction and credit editing

View and create customers' credit transactions via a grid
Edit current credit balance of customers
Create Store Credit Product whose price changes depended on credit
Store Credit For customers
Use credit to obtain products with lower price
Have better shopping experience
Set credit limit to change the price of store credit products
Receive equivalent spent credit if a product is refunded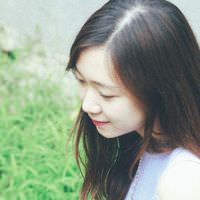 Rainy is a content creator at Mageplaza. As an ordinary customer, already had a special interest in online shopping, and up to now, has spent more than two years discovering online distribution channels as well as E-commerce platforms.
Website Support
& Maintenance Services
Make sure your store is not only in good shape but also thriving with a professional team yet at an affordable price.
Get Started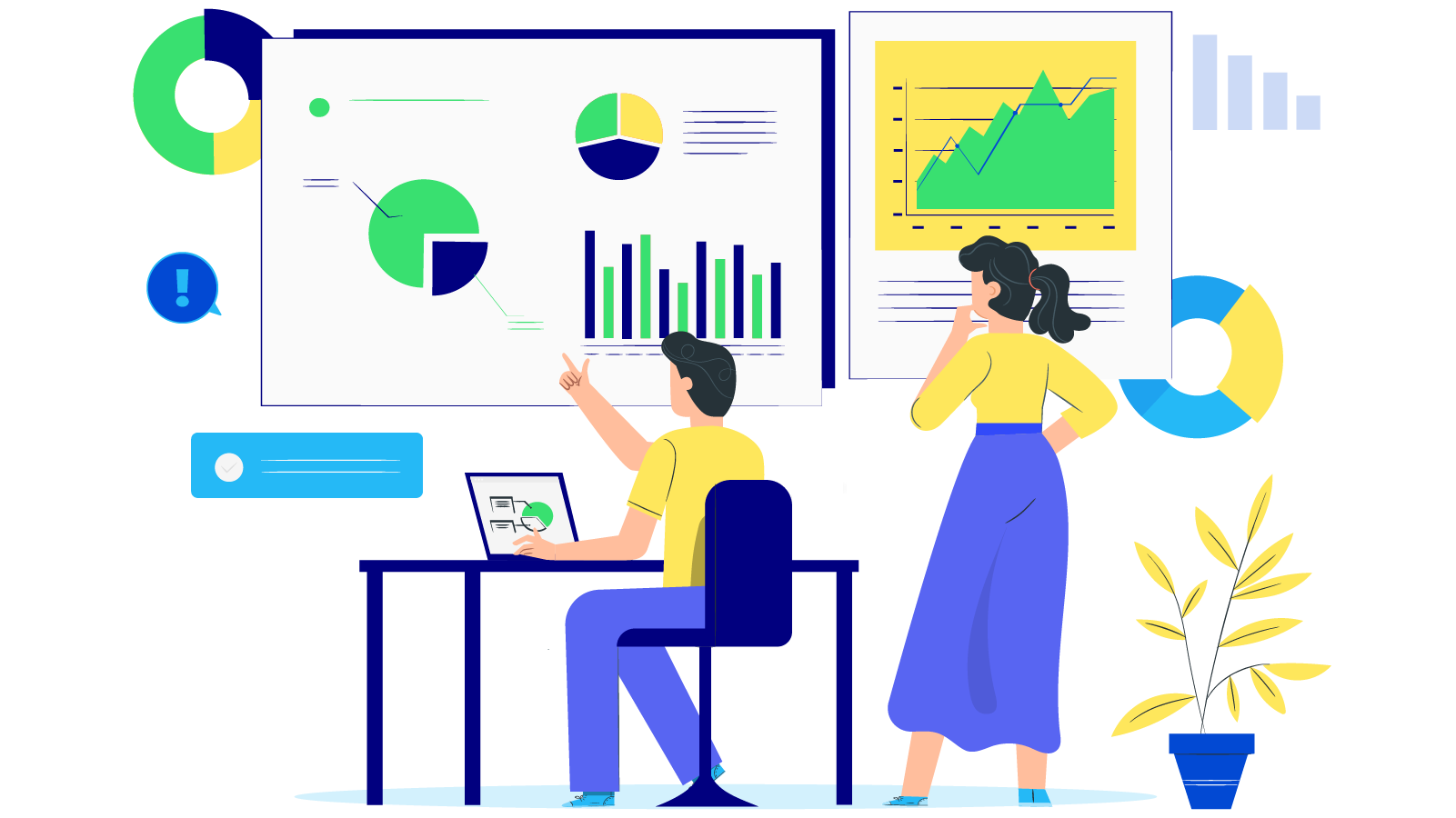 New Posts



Subscribe
Stay in the know
Get special offers on the latest news from Mageplaza.
Earn $10 in reward now!