3dcart Review - Features, Pricing, Pros & Cons
The Most Popular Extension Builder for

Magento 2
With a big catalog of 224+ extensions for your online store
If you're planning to run an e-commerce business, you'll need a software platform that can address your requirements - not only enabling you to build an online store but also offering additional features that can support your operations. With all of the e-commerce platforms on the market, you have several options to select from, including dominant platforms like BigCommerce, Shopify, and Sellfy.
However, if you're finding an all-in-one solution that provides essential functionality at a reasonable price, 3dcart might be our first recommendation. It is a US-based e-commerce platform that currently serves more than 22,000 merchants across the world.
So is 3dcart right for your business? Let us explore the web builder in this following review.
Table of contents
3dcart Overview
3dcart is a cloud-based eCommerce solution that allows merchants to create and launch an online store, sell products, support payments, and fulfill consumer orders. Named as an all-inclusive platform, 3dcart provides more than 200 built-in features, such as SEO optimization, drop-shipping support, and abandoned cart saver tools.
Besides, every 3dcart user can access built-in social media integration, email marketing tools, order management, email, blog, an iPad compatible Point-of-Sale app, and plenty of additional powerful features.
3dcart Features
Ease of Use
3dcart offers a 15-day free trial, and you can ask for an extension if you want. When you sign up, you will receive a welcome email that includes your user login, password, and your site's URL.
After logging into your admin panel, you'll find a setup page that covers tips and videos at every turn. If you encounter any issue, your "trail couch" will give you a phone call if you've added your phone number before.
Themes and Design
3dcart provides a list of free and paid templates for your online store. There are more than 40 premium templates in the theme store, varying from $149 to $189. In addition, 3dcart gives you more than 90 free themes for you to select from.
Remarkably, you can flexibly customize your chosen themes with some CSS and HTML knowledge. The Core Theme Editor allows you to change colors and font sizes. Plus, there is a drag-and-drop HTML editor that can help you add content blogs like images and text pages to your site.
Read more: BigCommerce vs 3dcart: Which Option is Best?
Web Hosting
The e-commerce platform provides secure, PCI-compliant web hosting for your online business and enables you to pick a unique domain name, which they register and renew for you on a yearly basis, without any cost.
If you already have a domain from a different business site and want to transfer it, 3dcart can assist you as well. Moreover, 3dcart provides unlimited bandwidth, email hosting, daily backups, disk space, monthly software updates, an SSL certificate, and FTP access to files. Store owners can also decide staff users with role-based security.
Shopping Cart
With 3dcart's shopping cart, your buyers can shop for, put items to their cart, and quickly complete the checkout process. Merchants can optimize their checkout page, choosing a single page or multi-page checkout flows. They can also show their consumers real-time shipping rates, various payment methods, and taxes according to their location.
The platform offers extra shopping cart tools, such as customer wish lists, abandoned cart saver, saved carts, and gift registry.
3dcart has built connections with WordPress, Google, PayPal, Amazon, and Square. However, you can freely connect to any site by generating a subdomain and linking it to your 3dcart storefront.
Product Management
Users can add, edit, and manipulate all of your e-commerce items with the clean 3dcart interface. The platform allows you to upload a countless number of items and organize them with categories, options, SmartCategories, and variations. Moreover, you can add videos and product images, which are shown with built-in zoom capabilities.
Furthermore, 3dcart gives you the ability to upsell and cross-sell your products, sell digital items, generate waiting lists, and offer discounts. Additionally, you can provide product questions and answers, detailed product reports, customer reviews, and manage inventory purchases orders.
Order Fulfillment and Customer Relationships
When shoppers have finished checkout within your online shop, you can handle and fulfill their orders by leveraging 3dcart's built-in tools. You can process orders fast by printing single or many orders with one click, printing shipping labels, noting orders as delivered, and connecting with popular shipping providers. In addition, you can use the 3dcart drop-shipping support, enable phone orders, and returns.
What's more, 3dcart lets your shoppers make accounts, which you can utilize to divide them into customer groups with customized promotions and pricing. Besides, you also can interact with or manage your consumers with a CRM tool.
Payment Processing
Even though 3dcart does not provide its own payment processing service, it allows you to accept payments online with more than 100 payment gateway integration options. 3dcart partners with leading processing providers, such as Stripe, Fattmerchant, Authorize.Net, Square, and more.
Plus, 3dcart adds other payment-related capabilities to their service, such as integrating with Paypal, offering Apple Pay, Google Pay, Visa Checkout, Masterpass, financing, paying later options, supporting Bitcoin, or saving customer cards on file for later purchases.
Marketing and SEO
This web builder has a range of specific features to help you promote and develop your online store. All 3dcart stores are totally optimized for SEO and equipped with advanced SEO tools such as 301 redirector, custom file names, a site map builder, etc. 3dcart also allows connecting to Google Analytics and checking additional store statistics from your dashboard.
Moreover, you can build email marketing campaigns, create coupons, promotions, and gift cards, grow affiliate, and reward programs. Furthermore, you can integrate your store with a number of social networks and use free credits to promote your business online on some platforms, such as Amazon, Bing, and Facebook.
Integrations
3dcart supports integrating with other business tools via its app store. The 3dcart app store offers free and paid add-ons in more than 20 different categories, including famous products like QuickBooks, Avalara, Shipstation, MailChimp, and more.
In addition, you can select from 100+ integration options with 3dcart. The solution also facilitates connecting your online store to multiple sales channels, for example, Facebook Shop, Google Shopping, eBay, Amazon, Walmart, Shopzilla, and Square point of sale.
Security
3dcart brings in a wide range of security features that you can expect from an eCommerce solution. 3dcart is a Level 1 Payment Card Industry Data Security compliant, and each plan consists of a free 256-bit SSL certificate that secures all the pages on your website.
3dcart implements daily backups of users' data, and its data centers are supervised 24/7. Moreover, the platform provides a track record of 99.94% uptime.
Notably, this solution utilizes Cloudflare's Content Delivery Network (CDN) to make your website better accessible to your customers. Cloudflare's CDN also contains DDoS attack mitigation and protection to make your website more secure.
Customer Service
3dcart has 24/7/365 customer support through phone, live chat, and the ticketing system in the USA. Its websites also offer self-service resources, such as a knowledge base, user manual, video tutorials, HTML guide, and its e-commerce university.
Additionally, you can reach out to the 3dcart expert database to look for marketers, developers, designers, and photographers who can give more personalized support.
3dcart Pricing
3dcart offers five different pricing plans, including:
Nano Plan ($9.99/month): You get support for up to 25 products, a maximum of 2,000 visitors per month, and 1,000 newsletter sends.
Mini Plan ($19.99/month): You'll gain support for up to 200 items, a maximum of 4,000 visitors per month, and 1,000 newsletter sends.
Starter Plan ($35.99/month): You'll receive support for up to 1,000 items, a maximum of 8,000 visitors per month, and 2,000 newsletters sends.
Professional Plan ($65.99/month): You'll get support for up to 10,000 items, a maximum of 20,000 visitors per month, and 5,000 newsletter sends.
Professional Plus Plan ($99.99/month): You'll gain support for a limitless number of items, a maximum of 50,000 visitors per month, and 20,000 newsletter sends.
Bear in mind that you don't need to pay any transaction or setup fees for every plan. Each plan contains the following:
API access
Domain registration
More than 100 payment providers
Facebook store
24/7 support
A Bing Ads credit
Pros and Cons of 3dcart
Benefits of 3dcart
Built-in Features
3dcart provides an incredible amount of functionality without requiring the most expensive pricing plan or relying merely on integrations. Even the most basic 3dcart plan provides great capabilities that you won't get from other platforms, such as a built-in blog, single page checkout, digital downloads, product and customer reviews, etc. Besides, if you ask for more functionality that doesn't come with 3dcart, you can leverage a number of free and paid add-ons from the 3dcart app store.
Flexibility
Another remarkable benefit of 3dcart is the solution's flexibility. 3dcart's large feature set brings you flexibility during your experience with the platform. Additionally, you'll get flexibility in your design, selling options, and payment processing.
Firstly, the platform allows you to select from various unique themes, which can be customized to your requirements. It also offers more than 100 payment processor integrations, enabling you to compare prices and quality. Lastly, you can take advantage of the 3dcart platform to sell in a number of different ways, including using dominant selling channels like eBay, Amazon, and Facebook.
Price
With a starting price of $19 per month and no extra transaction, compliance, or other fees, 3dcarts stands out from the crowd, providing their service at a reasonable price. Even though some of the more advanced features like abandoned cart saver or email marketing newsletters are only available in the higher tier plans, the Startup and Basic plans give users amazing functionality at a comparative cost.
Moreover, as you can select from a variety of top credit card processing companies, you can shop around and look for the provider that can offer you the best rates. Furthermore, 3dcart does not require any additional fee for payment processing integrations. Plus, it provides discounted credit card rates for qualified users with specific 3rd-party providers.
Drawbacks of 3dcart
Themes and Design
Although 3dcart provides plenty of themes that are customizable, their free themes are limited. And generally, the theme designs do not look as clean and modern as other competitors like Shopify.
In addition, while many e-commerce platforms use simple drag-and-drop builders to attract a broader customer base, 3dcart's themes require you to have HTML or CSS knowledge for editing.
Usability
A lot of 3dcart customers find it hard to navigate the platform. Even though 3dcart's enormous functionality can be an advantage, it can also be a disadvantage - if you don't need all of these features, you may find it difficult to find the tools you need.
Price
Price can be listed as both a benefit and a drawback. This is because although 3dcart provides affordable plans and expansive payment processing options, there are many ways the cost of this solution can add up.
For example, if you want specific advanced functionality, such as abandoned cart tools, loyalty programs, or customer groups, you will need to pay for, at least, the $79 Plus Store plan.
In addition, although 3dcart opens a great chance for you to create your store for free, costs can quickly add up if you require a premium theme or need any paid integrations.
Top Three Alternatives to 3dcart
Before deciding whether 3dcart is the right option for your online business, you may want to learn more about top competitors to see if another platform better addresses your store's demands. Here are three alternatives worth your consideration:
Shopify
Shopify is renowned as one of the most user-friendly e-commerce solutions, letting you customize and build your store with ease. Unlike 3dcart, Shopify utilizes a drag-and-drop editor, allowing you to modify your store without any line of code. Moreover, Shopify's themes seem to be more modern than 3dcart's templates.
Additionally, this platform provides its own payment processing solution - a free mobile app. Therefore, if you are searching for some of the usability and intuitiveness that 3dcart lacks, Shopify is an ideal alternative. Get Shopify Free Trial here!
Volusion
This solution comes with today's various payment methods. You can collect all types of payments, from popular credit cards to electronic banking, like PayPal, and other ways of purchasing products and services.
What's more, Volution is also packed with robust SEO tools to make sharing on both social media and search engines easier. You can optimize URLs and meta tags for extra click traffic, boosting your ranking level higher and higher.
Jarva
Jarva is an e-commerce management platform that helps businesses fasten their processes, enhance their workflows, and drive more sales, leading to their online businesses' thriving.
The software is designed to cater to B2B and B2C companies' requirements, and e-commerce vendors, from retail to wholesale, handle tremendous inventories, various warehouses, international presence, and manage high-volume sales through different channels.
Final Verdict
The 3dcart platform provides most of the necessary tools to sell your products online. One selling point of 3dcart over other competitors is that it is super easy to use for beginners while still providing advanced features for experienced merchants.
If you are still sitting on the fence, you consider registering for the 15-day free trial of 3dcart, then make your decision later.
Thank you for reading!
Website Support
& Maintenance Services
Make sure your store is not only in good shape but also thriving with a professional team yet at an affordable price.
Get Started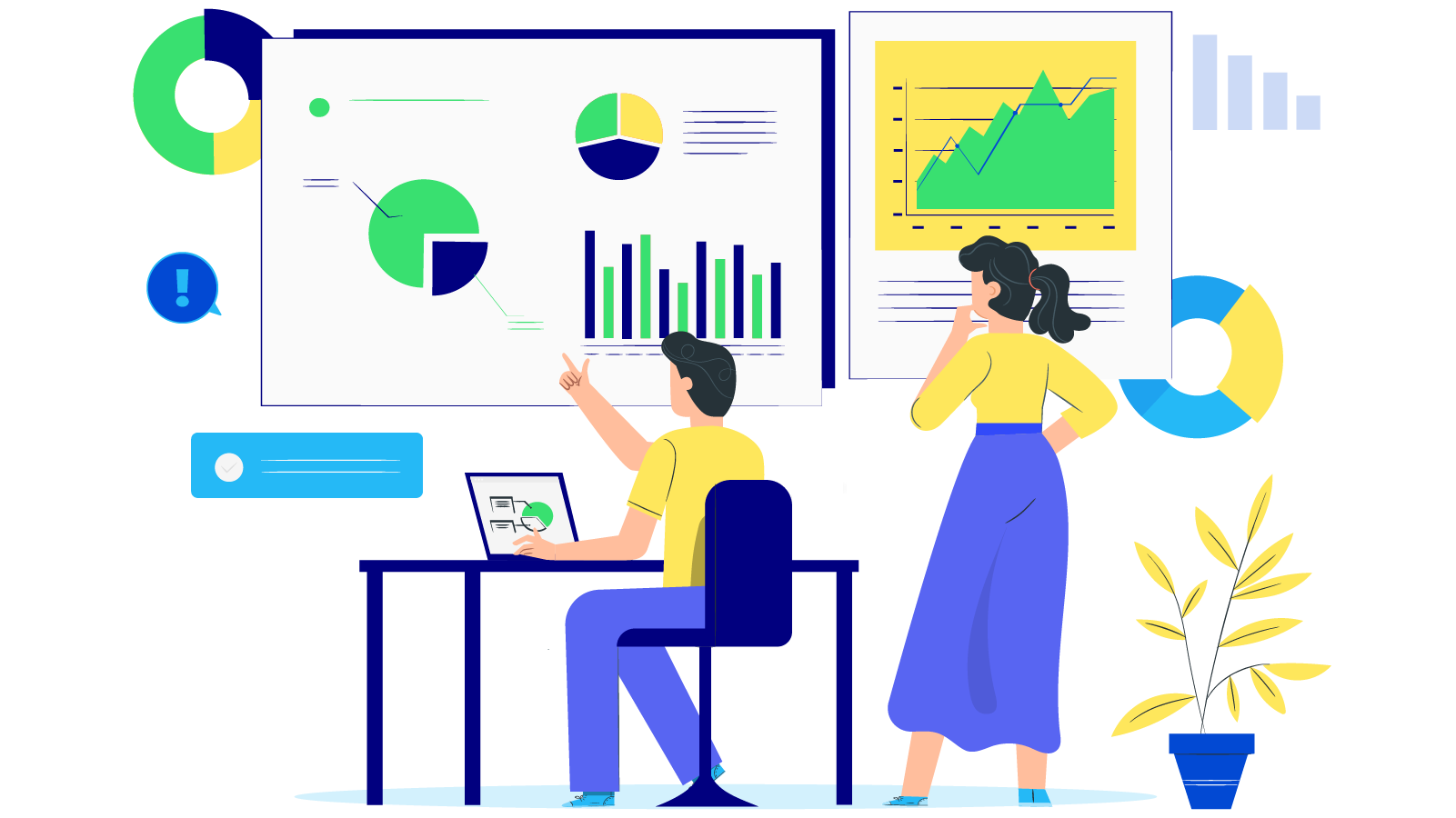 New Posts



Subscribe
Stay in the know
Get special offers on the latest news from Mageplaza.
Earn $10 in reward now!