Magento 2 Abandoned Cart Email Extensions
Magento 2 Abandoned Cart Email Extensions in 2023
The Best 11 Magento 2 Abandoned Cart Email extensions from hundreds of the Abandoned Cart Email extensions in the market as derived from Mageplaza Ranking, which is using Mageplaza scores, rating reviews, search results, and social metrics. The below extensions were picked manually by Mageplaza experts, if your Abandoned Cart Email does not include in the list, feel free to contact us. The best Abandoned Cart Email list is ranked and evaluated in 2023, the price from $49 to $199. Find more Magento 2 extensions here.
Recovering revenues from dropped carts has never been easier!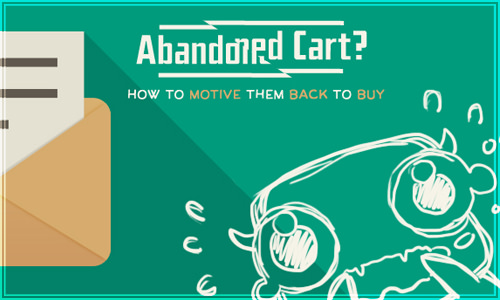 Here is a list of Best Abandoned Cart Email for Magento 2:
Magento Vendor
Name
Highlight features
Description
Price
Actions

mageplaza

Abandoned Cart Email by Mageplaza

Flexible email chain configuration
Automatically Generate Coupons
Support Google Analytics UTM
Email Logs
Report: Sent emails, cart abandonment rate
Pre-made email templates
Personalize Emails Easily
Compatible with SMTP

Magento 2 Abandoned Cart Email from Mageplaza helps cut down your cart abandonment to the lowest rate ever. The module allows online stores keep track buyers and send custom emails in bulk to a specific type of customers. Besides that, it impresses by special offers and perfect services.

aheadworks

Abandoned Cart Email by Aheadworks

Allow auto-sending reminders about abandoned carts
Support multiple marketing languages
Enable segmenting the customer groups properly
Include different cart conditions to narrow the audience

The Abandoned Cart Email extension in Magento 2 allows shop owners to email customers automatically to reach them easily. The task of these emails is to remind customers of abandoned carts, help them return to the store to complete the purchase process, and increase conversion rates for the store.

aitoc

Abandoned Cart Email by Aitoc

Allow sending the email to the customer about their abandoned carts
Ability to recover the cart by only one click
Be able to log in automatically after clicking the email link
Enable attaching a discount coupon into the email
Let the customer unsubscribe from future alerts

To restore abandoned carts in your Magento store, Abandoned Cart Email will help you. It allows shop owners to send automated emails to customers and attach coupons in reminder emails. This helps complete the purchase process of the customer as well as improve sales for the store.

amasty

Abandoned Cart Email by Amasty

Be able to adjust email templates easily
Include a flexible schedule
Allow an unlimited number of rules
Enable creating automatic unique discount coupons
Using Google analytics tool to keep track of email campaigns

The Abandoned Cart Email extension is a great tool for your store. It automatically sends attractive emails to reach out to customers and fill up abandoned carts. From that, it significantly boosts your conversion rate.

goivvy

Abandoned Cart Email by Goivvy

Allow generating attractive email templates
Enable creating email marketing campaign quickly
Be able to send email to customers automatically
Include the discount coupon in the email

If you are an online shop owner, you have a lot of abandoned carts, the best solution for you is to use the Abandoned Cart Email extension to fill those abandoned carts. With email marketing to customers quickly, store owners can complete those shopping carts and increase your conversion rates with ease.

knowband

Abandoned Cart Email by Knowband

Easy to set up
Allow admins to design the email templates
Allow recovering the cart by one click
Be able to reduce the admin's workload
Enable following the amount of recovered abandoned carts

This great tool allows you to solve all abandoned carts quickly through marketing emails to the customer. This will help customers find that they are cared as well as feel satisfied about your online store.

magedelight

Abandoned Cart Email by Magedelight

Easy to create chains of emails to send to customers
Allow decreasing the cart abandonment and increase revenue
Ability to track and manage emails
Enable creating enhanced report
Include supporting of Google analytics

To help to refurbish abandoned shopping carts, increase store sales and create close relationships between customers and store owners, etc. That is why you need to choose Abandoned Cart Email Magento 2 for your online store. Sure, it will make customers satisfied.

magesales

Abandoned Cart Email by Magesales

The abandoned cart reminders are sent automatically to customers
The abandoned carts are completed
Customers can recover cart by one click
Customers can be notified about abandoned carts through email
Admins can customize template email according to their needs

Magento 2 Abandoned Cart Email extension is a perfect tool for your online store. It will help admin send emails automatically to customers with content about the abandoned cart. In addition, admins can attach coupons to emails to encourage more customers to purchase. This helps to increase sales for the store and fill up the abandoned cart.

mageworx

Abandoned Cart Email by Mageworx

Auto-remind the customer about abandoned cart
Be able to recover the cart by one click
Allow the customer to auto-login
Enable giving discount coupons into emails
Easy to control the cart

This tool helps shop owners to make easy email marketing campaigns. Based on the emails the customer left on abandoned shopping carts, shop owners send emails to their customers with discount coupons and special offers. From there, this module turns abandoned carts into completing the purchase process and helps increase sales for the online store.

magenest

Abandoned Cart Email by Magenest

Set trigger rules and create an email chain for each customer segment
Easily edit email templates in Magento 2 back-end
Automatically generate coupons for each email
Manage abandoned cart email campaigns & reports in Magento 2 back-end
Integrated with Mandrill (Mailchimp)

Abandoned Cart Email for Magento 2 lets you recover lost sales by sending email reminders to customers of their unfinished orders. Merchants can also choose to send automated coupons as incentives for customers.

magebees

Abandoned Cart Email by Magebees

Track Abandoned Cart on your Website
Recover Lost Sales and Increase Orders
Communicate with Potential Customers easily
Set Criteria for Cart Abandonment
Create Schedules for Retention Emails
Customize Email Templates
Manage Email Campaign Effectively than before
Set Google Analytics Parameters to Email Links
Create Discount Coupon Codes

If you are troubled by abandoned carts, use the extension to send reminder emails to customers and convince them to come back to your store. The extension makes it easy to set criteria for cart abandonment, customize email templates and keep track of email history for successful results. You can even generate discount codes to encourage casual visitors to make the purchase. The extension allows you to set Google Analytics parameters to emails which means you can ascertain the worthiness of the email campaign easily.
---
More Reviews from Mageplaza
These 11 Abandoned Cart Email modules are ranked based on following criteria:
Rating review on Magento Connect, Magento Marketplace and vendor's website.
The price and features.
The vendor's reputation and Search Engine Ranking.
Social media metrics such as Facebook, Twitter, Google+.
Mageplaza team and expert review.
Top 11 Magento 2 Abandoned Cart Email Vendors
Thank every vendor that has made this Top 11 Abandoned Cart Email list! This is the most comprehensive list of best Abandoned Cart Email on the internet and we are honoured to have you as part of this!
We would like to give the best commendation to all of the vendors who have done the number one of the Abandoned Cart Email brief! It is appreciated to be the most awesome and exhaustive result from searching on Google. We are pretty proud of your appearance on this list. Many thanks for your benefaction to our lives!