Mageplaza Size Chart - 4 Case Studies on Actual Magento 2 Stores
Mageplaza Size Chart - 4 Case Studies on Actual Magento 2 Stores
According to the Global Index, the clothing industry faces the highest rates of product returns, due to their product size requirements. 46% of customers claim the reason why they return their orders are due to sizing and fit (Narvar). Hence, stop losing sales when you can boost it simply by providing a size chart.
Mageplaza Size Chart extension makes it easy for Magento businesses to attach size guides on websites. By using this module, you can get more international sales and reduce product return rates. Here are stories of stores who have utilized our module.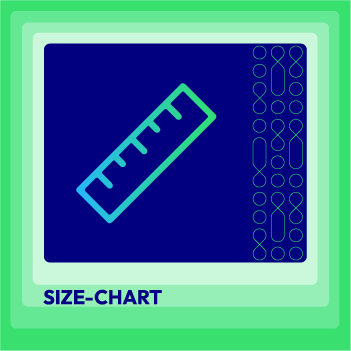 Unlimited size chart templates for all kinds of your products store
Check it out!
Table of Contents
Which features can be found in Size Chart
Mageplaza Size Chart extension for Magento 2 is a great solution for online businesses with amazing features:
Unlimited size chart condition configuration: based on product category, page URL or product page.
6 ready-to-use size charts
Size chart customization: insert photos, videos or buttons
Size chart display settings: at multiple positions using snippets
Size chart icon customization
Size chart rule priority
How do stores optimize their sites using Size Chart extension?
Case study 1: Jim Thompson and popup size chart
Since being founded by Jim Thompson in 1951, the business has marked its name as an iconic Thai silk brand. With products inspired by Thai's culture, it is well received by the Thai and even the most demanding customers from all over the world. Not only does the brand stop at fashion, it also creates culture by being in other areas, offering home decor products, arts and cuisines.
The size table indicates the equivalence of its Extra small, Small, Medium and Large sizes in different countries. This can help customers have a more exact insight into how fit it is compared to their own sizes.
Case study 2: Popup size chart of BuyWake
BuyWake was established in 1997 in Georgia. It retails all products related to the Wakeboarding sport, namely wakeboards, boats, dressing items and other accessories.
Because the shoe sizes may vary depending on each country, BuyWake provides a converting size table popup. This can educate customers about how their suitable sizes are converted, which brings confidence for them to make purchase decisions.
Case study 3: Arbetsbyxor - Workwear store with product tab size guide
All types of work clothes can be found at Arbetsbyxor online store. The company retails workwear products from well-known brands such as Helly Hansen Workwear, Toni Lee, L.Brador, Snickers Workwear, and more. Its customers include both men and women working in different areas like construction, plumbing, vehicle technology, painting, gardening, restaurant, etc. Besides, the brand also sells workwear products for children to use at school.
Arbetsbyzor chooses to display its size guide in the product tab. In this way, customers may find it more convenient when viewing the product details. Together with an image to show where the measurement should be taken for each attribute, it also shows separate size guides for men and women and children.
Case study 4: Riding retailer Bob's Cycle Supply and product tab size guide
Bob's Cycle Supply has a long heritage of more than 40 years in the riding retail industry. It sells all products needed by motorcycle riders and whoever is keen on off-road activities. The product categories range from motorcycle parts and gear to apparel and other accessories.
Bob's Cycle Supply displays a size chart in one of the tabs below the product page. Its size guide defines clearly what measurements may fit each size. Instead of the exact measurement, it shows a range so that customers' choices can be more flexible.
Read more about how to customize size charts in Magento 2
Importance, benefits and tips to utilize Size chart extension
Why do you need to include Size Chart?
Online environment does not allow customers to try on items, therefore they tend to hesitate when it comes to size choices
Each manufacturer has a different sizing standard
Sizes of men, women and children are different
Sizes may differ depending on the material
Different countries have different sizing systems
What can you gain using the Mageplaza Size Chart module?
Increase conversion rates
Reduce return rates
Attract new buyers from other countries
Improve user experience and retain customers better
Improve SEO rankings if your size charts are well designed and helpful in the industry
Tips to utilize Size Chart extension
Make sure the size chart is easy to find on the website
Make sure the size chart is easy to read and understand: in tables, columns, with images
Only show the relevant sizing information of the product being viewed
Display photos where you can show the fit of the product (remember to include the model's size, too)
Review section: ask customers to add photos and basic information such as their height, weight, waist size,… and the size they bought and rate whether that size is fit or larger than normal.
Track and adjust based on actual customer reviews
Get Mageplaza Size Chart extension now
The bottom line
We understand that customers may change their minds and return their products once in a while. But there are reasons that you can simply avoid by improving your site. Yes, including size charts on product pages can help greatly in reducing product return rates and boost sales. Why don't you start with our Size Chart extension to fix current issues and optimize your store? Kindly contact us if you have any questions or ideas to share.
---
---
Harper is a content creator by day, and a coffee lover by night. She loves exploring the world of content and uses her interesting findings, experiences and passions to give readers what they are looking for. Her ultimate hobby is travelling, which helps her learn and grow.
Subscribe
Stay in the know
Get special offers on the latest news from Mageplaza.
Earn $10 in reward now!