Mageplaza Quick Order - 3+ Case Studies on Actual Magento 2 Stores
Mageplaza Quick Order - 3+ Case Studies on Actual Magento 2 Stores
Let's see how actual online stores improve B2B purchasing experience and boost sales with Quick Order extension by Mageplaza!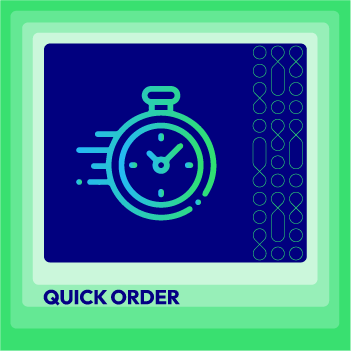 Simplify and fasten your ordering process to grow your business
Check it out!
Table of Contents
How brands leverage B2B purchasing experience with Quick Order extension?
Intuitive Quick Order page
Feature overview
With wholesale customers, it's time-consuming when browsing for multiple products and adding them to cart on the website. Quick Order extension by Mageplaza provides an intuitive order form that combines essential steps involved in the shopping process: searching, importing and adding products to cart.
Examples from actual stores
This is the first example from Evert Hammink, a well-known truck and trailer parts provider based in the Netherlands. Selling products in a niche market has gained the brand a number of B2B loyal customers and that's why it implements quick order.
The page makes it straightforward and smooth for wholesale shoppers to search and add multiple products to cart within a short period of time. Besides, the color of the order form is completely customized to the brand theme.
The second store nailing the game with our module is Soul Rider, a sports store covering its website with an energetic vibe, based in Italy. With the intention of delivering the most convenient wholesale shopping experiences, like Evert Hammink, it incorporates all Quick Order features into the shopping process and reduces many steps.
On the order form, buyers can flexibly select variants with child products, change the quantity or duplicate an item.
Another application of the extension is seen in the Growonix store that sells advanced water filter systems. To secure valuable B2B customer relationships and loyalty through hassle-free, a smooth purchasing process is significant. Here is how fast the order form looks on the website.
Last but not least, besides brands that keep all features of the module, here is a slightly different case. As one of the oldest canvas and embroidery sellers on the market, Canevas might well understand their customers and has made their Quick Order page neat and artistic. The brand has excluded the "Add multiple products" section and let customers focus on the instant search bar to add products.
Get Quick Order extension now!
Advanced Instant Search
Feature overview
Advanced Instant Search is a search bar on top of the quick order page. This search engine instantly displays results corresponding with the search query of customers and automatically adds products clicked by customers to the order form. Searching can be performed through names or SKUs.
Examples from actual stores
Customers of Canevas might be pleased with the speed and accuracy of the search bar which takes no time to show the desirable products. Here are two ways of searching.
Another example from Growonix. After typing a few characters, you can get the right result.
Explore more solutions for B2B websites!
Add multiple products at once by SKUs or importing files
Feature overview
With bulk import feature, customers can add multiple products at once by listing SKUs or importing a csv file. Wholesale buyers frequently purchase different products each time they visit the website and that's why they need a feature to help import multiple items in the quickest possible time.
Examples from actual stores
If a customer is outside and doesn't have the laptop beside, he/she can still place a wholesale order with a phone by filling the "Enter multiple SKUs" field with, let's say, a list sent by a colleague edited from a CSV file.
In other situations, buyers can quickly import multiple products in a systematic way by uploading a csv file with a pre-defined template by Mageplaza.
Place Quick Order link on multiple positions
Feature overview
Store admins can add the Quick Order link on any position on the website by two ways. The first method is to use the two default positions configured by Quick Order extension: top menu, next to search box or footer link. The second method is to place the link of the quick order page, for example, yoursite.com/quick-order, on any desired position.
Examples from actual stores
Most stores place the Quick Order on top of the page to make it recognizable as well as time-saving for customers to access without scrolling through the website.
Other meaningful features of Quick Order extension by Mageplaza
Instant Search configuration
Auto search minimum character. Admins can set up the minimum number of characters that customers need to type in to receive the search results dropping down.
Limit search results. Choose the maximum results shown each time customers type a character.
Display product image. You can choose whether to show the small image along with the search results for better visualization or reduce the load work for the search engine.
Rest API
The extension allows stores to interact with the third parties through Rest API. It can be used for viewing information of products in orders as well as adding/deleting products to/from the quick order.
GraphQL
GraphQL is also supported for essential actions such as add products, get configurations, update products in quick orders.
View more details about Rest APIs and GraphQL of the extension here.
Final words
Quick ordering is an essential tactic for improving customer experience in wholesale websites. It makes the order process quicker, easier and more convenient. It's time to pair your website with this effective ordering system and increase wholesale sales before other rivals do!
---
---

Marketing Manager of Mageplaza. Summer is attracted by new things. She loves writing, travelling and photography. Perceives herself as a part-time gymmer and a full-time dream chaser.
Subscribe
Stay in the know
Get special offers on the latest news from Mageplaza.
Earn $10 in reward now!