Mageplaza Daily Deals - 3+ Case Studies on Actual Magento 2 Stores
Mageplaza Daily Deals - 3+ Case Studies on Actual Magento 2 Stores
According to IBISWorld, the market size of the Daily Deals Sites industry in the US is around $5.9 billion in 2021. Looking at this number, matching it with the FOMO phenomenon, you can predict that Daily Deal is still a gainful marketing tactic for your Magento right now and in years to come. Let's see how other brands have been driving motinezation with the Daily Deals extension by Mageplaza.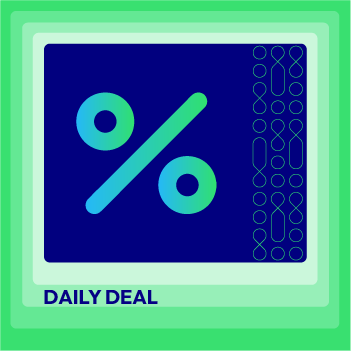 Create FOMO effects with time-limited offers and daily deals, generating a sense of urgency and driving action
Check it out!
Table of contents
How brands maximize sales with Daily Deals extension?
Tactic No.1: Showcase tempting deals on a specialized Deals page
Website overview
The first example is Imomoko - a well-known brand distributing beauty and skincare products based in Los Angeles, California. The website is a house of over 10k SKUs and their customers, as beauty lovers, love to frequently browse around the online store to pick up authentic and trendy products.
How does Imomoko utilize Daily Deals extension to attract shoppers?
Deals page - All Deals, New ones, Bestsellers, or Featured Deals
Imomoko has a wide range of deals on their website. To attract shoppers and boost loyalty, Imomoko has created a distinct page for listing all time-limited offers with the Daily Deals extension.
When customers arrive on the website, they can instantly be aware of the Deals page sticking on the mega menu. From the backend, store owners can choose which deals page to display. There are 4 types of deals page to configure: New deals page, Featured deals page, Bestseller deals page, and Upcoming deals page. With this feature, Imomoko can design and configure a suitable page for bargain-hunters.
Boost sales with a Deals page now!
Discount labels on product thumbnails
Another supporting feature for product deals is the discount label placed on products thumbnails which can be customized for matching the website style. This feature helps Imomoko to highlight the discount percentage and gain more attention from shoppers. Even when flicking through the page, they are bound to find a deal of interest.
Countdown timer on product pages
To signify the scarcity of the deal, Imomoko uses the countdown timer customized to the brand's theme. When customers see this timer, they will be motivated to quickly make the purchase before it ends.
Countdown timers are used on all deal products' pages, which emphasizes the limited amount of time to grab a good deal that shoppers have had their eyes on. Besides, the website also makes the lower price become instantly desirable by placing the original and deal prices next to the other.
Sidebar widgets - Random deals, top-selling deals or upcoming deals
Daily Deals extension by Mageplaza allows store admins to set up a sidebar widget to show deals. Imomoko have utilized this feature to showcase random deals on all of their category pages. They use both Sidebar Top and Bottom widgets.
Learn more about adding sidebar widgets
Tactic No.2: Show only one deal on the homepage to focus customers' attention and boost sale
Website overview
Hekkenweewld is a high-quality fence online seller distributing products throughout the Netherlands and Belgium. The website design is simple and focuses on products.
Maxiaxi, an online provider of affordable light and sound equipment. Just like its theme, the website is designed with a modern and sleek vibe, which also applied in their way of using Daily Deals.
How does Hekkenwereld and Maxiaxi utilize Daily Deals extension to boost sales?
Daily Deals widgets
At the homepage, Hekkenweewld places a deal with a countdown timer widget on the banner section to grab customers' attention. When users arrive, they will see what product is discounted and be motivated to purchase it quickly.
Doing this way, the brand can flexibly choose a trendy or most-voted product to offer an appealing deal and earn more sales.
Daily deal product pages
On the deal' s product page, Hekkenwereld also shows the number of items left and a countdown timer. These two elements will help the store to eliminate the customers' hesitation. Admin can configure the design of the timer easily from the backend with Mageplaza Daily Deals.
The next case study is Maxiaxi, an online provider of affordable light and sound equipment. Just like its theme, the website is designed with a modern and sleek vibe, which also applied in their way of using Daily Deals.
Deals widgets on the homepage
When scrolling down through the homepage, customers will see the deal running at the moment and consider whether to make a purchase. The countdown timer is customized to fit the website theme.
On the deal's product page, again, they will see the original and deal price, supported by the countdown time. Everything is designed to motivate shoppers to the final decision.
Learn more about boosting sales with Daily Deal
Tactic No.3: Present all deals on homepage for shopping excitement
Website overview
Chtools is a small online store selling hardware and tools with 3 locators in Canada. The website includes not so many elements which let customers focus on categories and products. Amongst other essential features, Daily deals are selected to appear on the homepage.
How does Chtools use Daily Deals extension to drive quick sales?
Utilizing the feature of Daily Deals extension which allows admins to add the Deals widget to any CMS page of the website, Chtools has added this widget to the bottom of their plain homepage. Just products, discount labels and special prices, it might be enough to catch shoppers' attention.
On the deal page, the countdown timer looks noticeably in contrast to the other elements with the Stack style mage by Mageplaza. Looking at the clock counting down second by second, shoppers might have a greater motivation to gain the deals before it is too late, especially with the deal in this example - a 60%-off.
Other meaningful features of Daily Deals extension
Deal automatic schedule
Admins can run deals automatically on a daily; weekly or monthly basis. From the backend, you can choose the start time, applied categories and discounted percentage. The days of deals, number of SKUs and the quantity for each SKUs.
Graphql and REST API
Clients of the stores can interact with the Deals system via GraphQL and Rest API. With REST API, they can add discount labels and countdown timers to mass products as well as get deal information through SKUs. Creating, retrieving and deleting rules are also possible. With GraphQL, the third parties can get deal's rule information.
Extra benefits for all Magento stores
We would love to go hand-in-hand with you in the business journey and here are our treats with all buyers:
60-day Money Back
Life-time Update
365-day Support
Final words
Daily Deal is an effective tool to keep the revenue stream stable, which energizes all other activities of your business. Don't hesitate to install this extension on your Magento store and entice shoppers with special offers! It's time to get more sales than you frequently expect to!
---
---

Marketing Manager of Mageplaza. Summer is attracted by new things. She loves writing, travelling and photography. Perceives herself as a part-time gymmer and a full-time dream chaser.
Subscribe
Stay in the know
Get special offers on the latest news from Mageplaza.
Earn $10 in reward now!