10 Productivity Tools to Increase Sales Effectiveness
The Most Popular Extension Builder for

Magento 2
With a big catalog of 224+ extensions for your online store
Among all the company's departments, sales are often one of the busiest ones. They work hard to find as many opportunities to sell the products or services made by manufacturing or development teams.
However, thanks to the wide range of SaaS (Software as a Service) tools, it's now more automated, so that they can focus entirely on accelerating sales, closing more deals, and making sure the products or services they sell meet the customer's needs. We've gathered the best sales productivity tools that you could have never heard of but can significantly affect the way sales teams work.
All the tools listed below include free trials, encouraging you to give them a try and find out if they meet your business needs. What is more, many of them integrate with other tools such as task managers or time trackers, providing a complex showcase of sales teams performance.
Table of Content
1. Customer Acquisition - Hotjar
Hotjar is now a must-have for all sales professionals. It uses heatmaps that visualize users' behavior while browsing websites. Tracking what they do on the site, Hotjar provides valuable feedback on their clicks (or taps) and scrolling habits.
What is more, the tool is also packed with recordings, so sales reps can track what users find most and least attractive and react to the issues they encounter. Hotjar provides the sales team with all the metrics they need to understand the user's behavior, but in a visual way, so they can draw accurate conclusions without feeling like drowning in numbers. Saves a lot of time and energy!
Pricing: Hotjar offers three pricing tiers depending on the type of usage:
Personal - free Basic plan that allows collecting data from 2,000 pageviews/day and Plus (for startups and low-traffic sites) that collects data from 10,000 pageviews/day,
Business - the price depends on how many pageviews your sales team needs to collect data from, starts at €99/mo for 20,000 pageviews/day and 500 recordings per day,
Agency - custom one
2. CRM - Insightly
Once the sales reps acquire the customers, it's good to take care of them accurately. Insightly saves your sales team hours of their precious time, keeping all customer relationship management and lead generation related issues in one place. It helps sales reps react to them as soon as they appear and lead them straight to the person who's responsible for it immediately. Insightly makes your CRM a lot easier, giving you a detailed, step by step showcase of the conversions and how the sales team is performing. Closing deals is fully automated, saving you more time for building valuable sales relationships.
Pricing (CRM, billed annually):
Plus - $29 user/mo,
Professional - $49 user/mo,
Entreprise - $99 user/month
3. Time tracking - TimeCamp
TimeCamp is an advanced time tracker that helps sales teams find out how the sales-related activities look over time. It offers a simple to use desktop app that tracks time in the background automatically and assigns them to the specific project. Of course, if your sales reps prefer adding data manually, they can fill timesheets easily based on activities tracked during working hours.
Thanks to the unique project tree structure, you can add as many customers as you wish and create unlimited tasks and subtasks for them, making sure your data is organized and safely stored. Tags add another dimension to task management and reporting. If you want to get a detailed insight into the team's productivity and performance, this time tracker will meet your expectations.
Pricing (yearly):
Solo - a free plan for one user,
Business plans: Basic - $5.25 user/mo and Pro - $7.50 user/month
Enterprise - a custom one, contact their team to find out the details.
4. Process Documentation - Scribe
Sales operations teams are typically stretched thin, trying to support entire sales orgs with optimized workflows and documentation. Scribe can help ops teams save time and standardize their documentation. It automates how-to guide creation, taking your keystrokes and mouse clicks and turning them into a written document, complete with screenshots. Simply click "Record" in the Chrome extension or desktop app, then complete a process that needs documentation.
Sales reps can access these Scribes in their Scribe extension or app, or embedded in an existing knowledge base. If a process is updated, those changes will be reflected in the Scribe everywhere it lives – ensuring standardized workflows instantly.
Pricing:
Basic: Free for individuals or teams, unlimited Scribe creation with feature limitations
Pro: $29/month with all features, including screenshot redaction
Enterprise: a custom one, contact their team to find out the details.
5. Task Management: Clickup
We all know how busy the sales reps are and how many projects they carry on at once. Managing them in spreadsheets is quite outdated, especially when the market is full of tools that automate tedious processes. Clickup is the platform that brings all your customer-related data to one place, starting from leads and beginning on the onboarding.
Since it's a task management tool that offers features such as boards, lists, Gantt charts, docs, and many others, it increases sales performance by automation like assigning tasks based on each stage of the sales process. What is more, Clickup integrates with many other powerful tools, giving your business an opportunity to be even more elastic.
Pricing: Clickup has a pretty simple pricing offer:
Free
Unlimited - 5$ per user per month
But what differs it from other productivity tools, it also allows the potential users to share the price they would pay for their service.
6. Customer Success - Salesforce
As they state in one of their blog articles, Salesforce brings customers and companies together. It gives sales reps a holistic view of each customer, providing them with all the metrics necessary to make customers through the sales process effortlessly. But besides sales teams, it also works perfectly for other departments, offering a Customer 360 solution. It provides commerce and marketing teams with features for effortless customer engagements, IT teams with a solution that improves app building, as well as service teams with support tools.
Pricing depends on the solution you choose, eg. Sales, Service, Sales + Service, Marketing, Commerce etc.
7. Meetings - Calendly
Sales reps are also one of the busiest professionals, especially in times of being online all the time. They participate in various meetings, have dozens of calls every day, demonstrate how the products or services they sell work. However, keeping in mind how elusive memory is, it's good to utilize what technology gives us and schedule meetings automatically.
Here Calendly comes with a helping hand, connecting up to 6 calendars to continuously update your availability to potential customers. They can schedule the meeting wherever they want, customizing it by the duration and type (one-on-one or group). It also recognizes time zones, so you or your invitee won't miss the meeting because of the hours between you.
Pricing:
Basic - a free one, 1 calendar per user,
Premium - 8$ per user per month, 2 calendars per user,
Pro - 12$ per user, six calendars per user
8. Video conferencing - Zoom
No matter where we are or what we do, having an internet connection allows us to conduct meetings with your sales team or customers. And according to the number of social media mentions and Gartner quadrants, Zoom seems to be the most popular one on the market. It provides your sales team with high-quality, entirely safe video meetings they can attend using any device.
What is more, it syncs with the calendars, so you can schedule a meeting straight from it and be sure you won't miss it, cause you'll get notified. Zoom also offers a native phone solution that works in the cloud and conference rooms, which makes it an even more efficient sales productivity tool. It integrates with many other tools and allows conducting calls and meetings without leaving them. Worth giving a try!
Pricing:
Free for personal meetings, up to 100 participants,
Pro - $149.90 /year/license (includes e.g. 1GB cloud recording and social streaming),
Business - $199.90 /year/license, up to 300 participants (includes e.g. company branding and cloud recording transcripts),
Entreprise - 199.90 /year/license, up to 500 participants or 1000 in Entreprise.
9. Pipeline management - Pipedrive
If you need a more detailed showcase of your selling process, the Pipedrive team offers you a tool based on their own pipeline management method. What you gain is better visibility, because it displays the deals by sales stage. What is more, as they state, the pipeline is fully customizable, so you can adjust it to your sales team needs and customers' expectations. A clear perspective allows your sales team to react when needed and understand the selling decisions they deal with.
Pricing (billed annually):
Essential - €12.50 user/mo,
Advanced - €24.90 user/mo,
Professional - €49.90 user/mo,
Entreprise - €99.00 user/mo
10. Prospecting and data management - InsideView
InsideView provides your sales team with the highest quality data management. It cleans and your accounts, contacts, and leads, leaving only the information that is truly essential for CRM. The process is fully automated so that your team can save their precious time for managing the customers instead of working tediously.
If your team works with more complex data, InsideView consists of experienced data consultants that are always ready to help you deal with prospects, data cleaning, and activation services. Well-prepared data with proper market segmentation and planning gives your business a great opportunity to accelerate sales.
Pricing (for Data Management):
Lead enrichment plan - starts at $6000,
Data management - custom pricing.
11. Email - GetResponse
GetResponse is best known for its comprehensive email marketing feature. It offers a wide range of email types for many different goals: notifications, newsletters, autoresponders, blog digests, and transaction emails with features like Perfect Timing and Time Travel, you can be sure the messages will be delivered on time. Their drag and drop creator allows you to create beautiful emails with just a few clicks, saving your team their precious time. The tool also increases sales productivity by offering customized templates filtered by campaign goals.
Besides email marketing, GetResponse also includes a landing page and signup forms creator, helping you reach even more potential customers by creating more accurate messages and communication channels. It offers a conversion funnel as well that closes the entire selling process in one tool.
Pricing: there are four different paid plans, but they vary depending on list size.
12. Expense management software - Fyle
Fyle is an AI-powered expense management software that gives busy sales professionals easy ways to track and report business expenses with a click. Fyle is present inside everyday work apps like Slack, G-Suite, Outlook 365, etc. so sales professionals can track and report expense receipts from wherever they are. Further, its robust business rules engine checks every expense for any policy violations and helps employees fix them before they even submit the report for verification. This way, Finance teams have complete real-time control and visibility of expenses at all times and can process reimbursements in time, every time!
Besides, what's unique about Fyle is that it allows businesses to bring their existing/preferred corporate cards. It pulls transaction feeds in real-time from your bank so all your spending is in one place - the comprehensive spend management dashboard. With automated reconciliations and tight-knit integrations with major accounting software like NetSuite, QuickBooks, Sage Intacct, and Xero, Fyle eliminates errors and the need for manual effort from the whole pre-accounting process.
Pricing (billed annually):
Standard - $4.99 per active user*/month (for startups with 1-25 employees)
Business- $8.99 per active user*/month (for fast-growing businesses with 25-200 employees)
Enterprise - Custom pricing (for multi-country enterprises with 200+ employees )
13. Attendance management tool - factoTime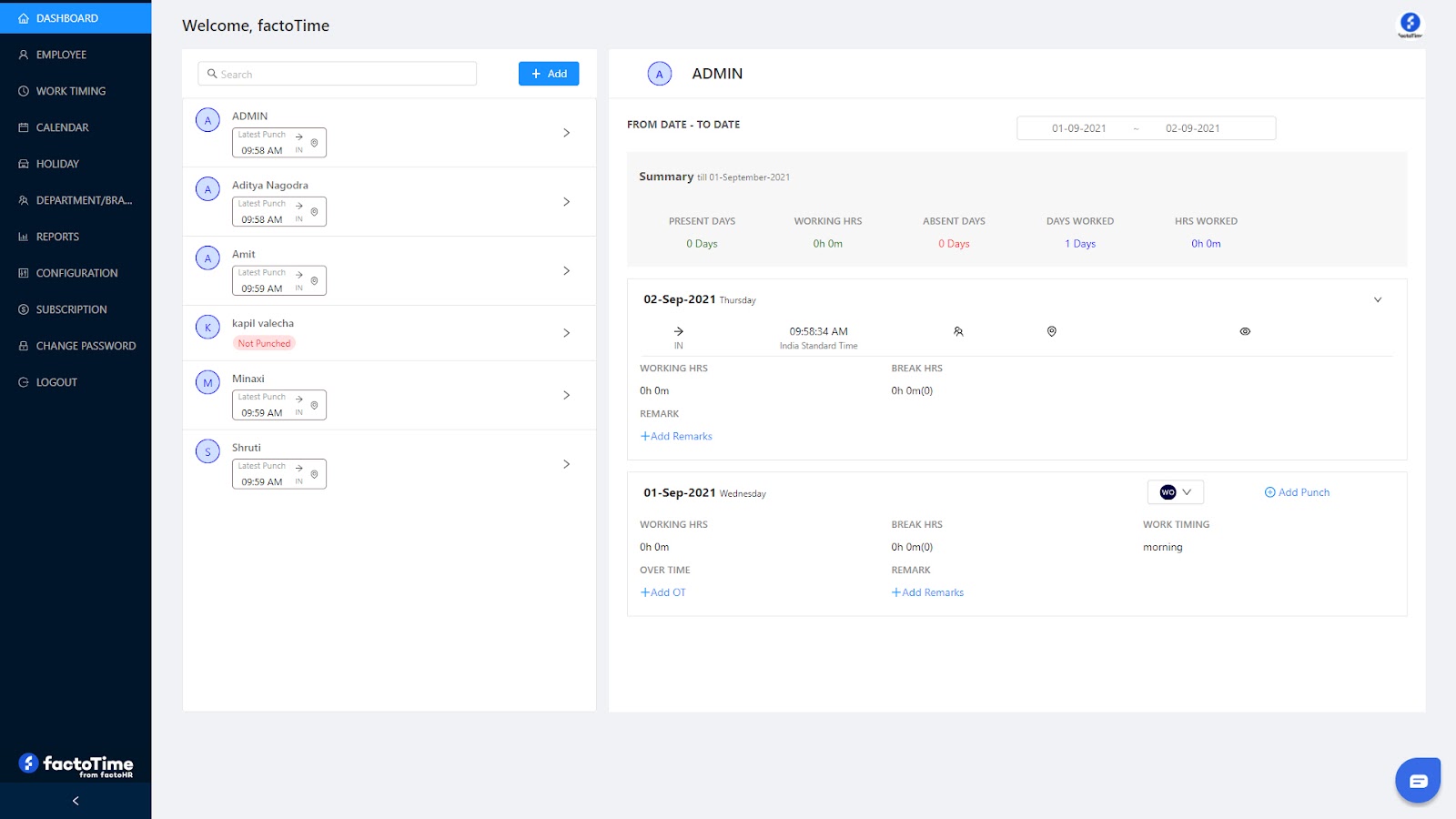 We all know that every organization needs an attendance and time tracking system to know the employees' working hours and productivity. factoTime is providing a one-stop solution for all your attendance and payroll for small and medium-sized businesses. The app provides comprehensive data of the employees through the clock in/out timing.
factoTime facility advance features for a clock in/clock out, such as punch with selfie and location and punch with QR code. Employers get real-time attendance data from the admin dashboard. At the end of the month, the manager gets detailed information about the employees timing details along with payroll calculations.
Price:
Free trial
Premium: $0.99 per month per employee
Elite: $1.49 per month, per employee
14. Online Whiteboard for Work and Life - Weje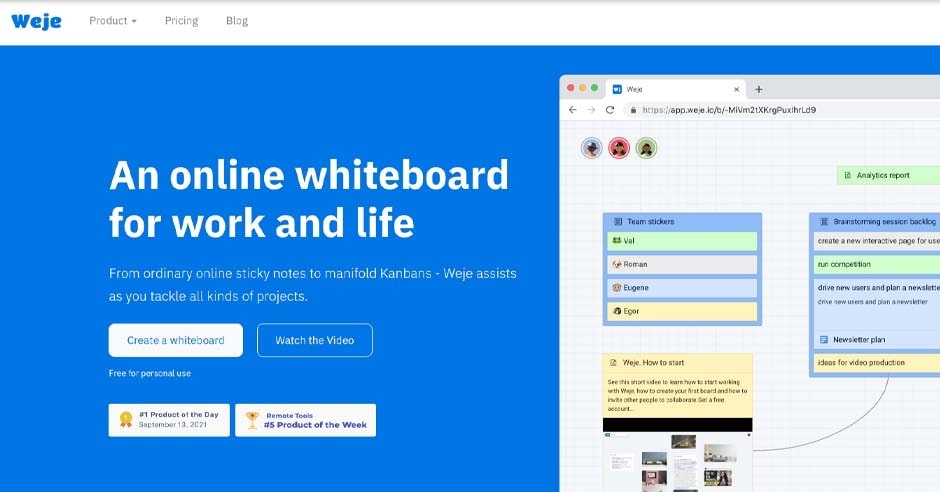 Sales reps are almost always busy – attending to dozens of calls each day, participating in meetings, and staying online to promote the brand. In the end, they may struggle to do what they are really tasked with: demonstrating to customers how the products or services work. Weje comes with a helping hand by encouraging collaboration and bringing team members together.
For instance, the Data, Information, Knowledge, Wisdom (DIKW) model from Weje is designed to help you process raw, unsorted data, add meaningful labels to the data, connect and classify important and minor things or insights, and determine the purpose, aim or vision with a comprehensive approach. With this tool, sales reps can better understand their customers' journey of truly focus on demonstrating the effectiveness of their brand.
Pricing Plans:
Personal : $4 per user/month
Business: $7 per user/month
Hope these sales productivity tools help you make real time sales decisions that will lead straight to closing more deals effortlessly!
Author: Ola Rybacka, Community Manager at TimeCamp.

Marketing Manager of Mageplaza. Summer is attracted by new things. She loves writing, travelling and photography. Perceives herself as a part-time gymmer and a full-time dream chaser.
Website Support
& Maintenance Services
Make sure your store is not only in good shape but also thriving with a professional team yet at an affordable price.
Get Started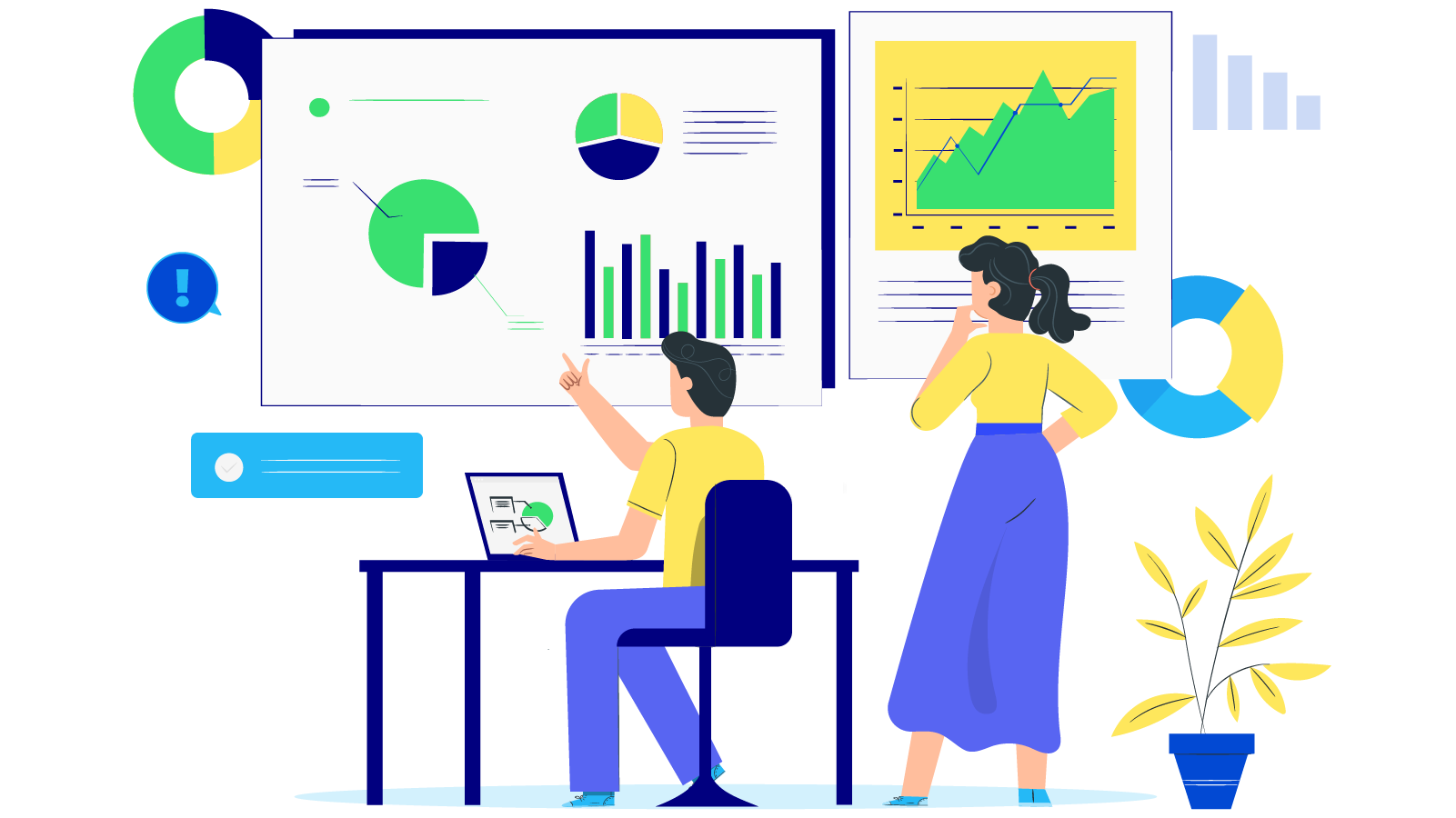 New Posts



Subscribe
Stay in the know
Get special offers on the latest news from Mageplaza.
Earn $10 in reward now!