Magento Reorder Function: An Easy Way To Get More Profits
The Most Popular Extension Builder for

Magento 2
With a big catalog of 224+ extensions for your online store
With Magento managed hosting, you can reduce eCommerce costs and increase the efficiency of your online store. With up-to-date data, online ordering, an intuitive interface, as well as flexible sales and marketing tools, you can offer your customers a unique experience with your brand, based on industry best practices and Magento features.
In this article, we will take a look at the benefits of an online store on Magento and one of its important features for reordering products, which can help you improve the customer experience and increase sales. Let's get started!
Table of content
What Is Magento
Magento is an open-source engine based on Zend Framework and written in PHP with MySQL. Its functioning is ensured by the UNIX operating system. An online store on Magento attracts users with its simplicity, and developers appreciate its flexibility and functionality.
Here's a little historical note. The CMS was developed in 2007 by Varien, later renamed Magento, and was released on March 31, 2008. In 2011, the system was bought by eBay. Five years after its release, in February 2013, according to Alexa statistics, Magento became the most popular platform for creating online stores. In 2015, it was purchased by the investment company Permira. Now it's fully owned by Adobe Corporation. About 30% of the eCommerce market uses it in their work.
It's hard to ignore the fact that during the development of the impression economy and the continuous improvement of the customer journey, the development of omnichannel sales acquires peak importance for any retail company. Due to its flexibility and versatility, Magento will be the best tool to establish omnichannel sales processes, increase customer trust and loyalty, reduce touch points on the customer journey, and, consequently, optimize business processes.
Engine creators are proud of its extensive functionality and flexibility of settings. The flipside of the coin is, however, the complexity in learning and implementing all the available options.
It's not easy for beginners to interact with Magento because there's no ready-to-use visual builder, and the services of experienced developers are quite expensive. Alas, you won't be able to just set up an online store in a couple of days after you start your LLC - you will have to first sort things out, i.e. study manuals, look for extensions, and modify the functionality (if you have coding skills).
Is it worth putting so much effort for the sake of a vast functional Magento or are there other alternatives?
Let's analyze further.
At CMS, Magento development is carried out initially with an emphasis on eCommerce. This is emphasized by the functionality of the engine, among which we note:
An extensive range of marketing and analytical tools to increase sales and build audience loyalty, including newsletter management;
Adaptation to the requirements of popular search engines, friendly to SEO promotion;
Numerous payment and delivery modules for products purchased in the store, which are available both on a paid and free-of-charge basis;
Multilingualism, adaptability to mobile devices, multicurrency, and the ability to manage multiple resources from a single center;
Multifunctional personal customer area, extensive user options: rating, reviews, wish lists, favorites, etc.;
Customer grouping with an option to form individual properties for each group;
Variety of product display options, sorting by attributes, filters, blocks, types, and characteristics;
Automatic generation of discounts, promotions, coupons, gift cards, and a flexible loyalty program for customers;
Differentiation of access rights to the admin panel for employees who manage the online store;
Detailed statistics, including reports on sales, feedback, customer baskets, search, and marked, selected products.
With that said, let's get to the main function of this article that we'd like you to know about.
Magento Reorder Function
Imagine that your customer needs to make repeat purchases in an online store. He/she is only interested in items similar to her/his previous orders and doesn't want to go through the whole list again. Magento allows your customers to reorder their preferred items as quickly as possible with some necessary rearranging in terms of quantity and features.
With Magento, they can do it as convenient as possible thanks to the reorder function. The latter allows your customers to repeat their recently placed orders quickly.
Let's see how exactly they can do that and why it's so beneficial for your online store.
How It Works
Once a customer logs in and activates Magento Reorder, all his/her recent orders are stored in their account, namely in the Recent Orders section under the main dashboard. If a customer wants to reorder recently placed products, they will be able to do so by clicking a "Reorder" button that will be displayed at the end of the line of each order (on the right).
How to Activate Magento Reorder Function
Once you log in to your Magento admin panel, you need to go to System - Configuration - Sales. Choose "Reorder". Then choose "Yes" in the "Allow Reorder" section to enable the function for your store.
Click "Save Config" on the top right of the page to save the changes. Once you see the "The configuration has been saved" message on the top left, you are ready to go. That's it! Your reorder function is up and running.
Magento Reorder Function Advantages
Speed
The first thing to mention is that your online store customers can now considerably save their time when reordering items. There's no need to go all the way back to the product page and look for something, placing one order at a time. The whole bunch of required products can now be placed in customers' Recent Orders.
Flexibility
After your customers click on the "Reorder" button (on the right) they will be able to check all the ordered products in their shopping cart and make required changes if necessary. Namely, they will be able to remove a certain item, change their quantity, color, and so on.
Magento Reorder Function Issues and Solutions
If you're using default Magento Reorder, you will come across a couple of issues in terms of separate orders. Meaning that it's still time-consuming because, say, if your online store customer wants to choose a few sweatshirts in order #1 and a few pairs of pants in order #2, he/she will have to first go to order #1 (to choose some sweatshirts) and then go to order #2 to choose pants.
Moreover, if an item in your online store is not in stock anymore (or not available for some other reason), your customers won't be able to see it. Namely, they will have to go check the required item out to find out it's not available anymore. This also results in wasted time and annoyed customers. All in all, the Reorder function still has to be improved.
Thankfully, you have the Magento 2 Reorder extension which beats the default Magento reorder function and simplifies the process. Check out the following features to find out how:
My Reorder Product - with this section, all the products that were recently ordered by your customers will be shown on their account page. They will only need to click on the reorder button next to the product;
Out of Stock status - in Magento 2, the reorder extension allows displaying the "Out of stock" status instead of the "Add to cart" button for items that are no longer available in your online store. Now your customers will no longer be annoyed with unpleasant "surprises" and will be able to save their time. However, you still want to make sure that all your displayed online store products are in stock;
My Reorder Product page customization - your online store customers can now classify products based on Recent Orders, Name, and Price via the "sort by" filter. This will satisfy your customers' need to control their own "Reorder Product" page. This is also where your customers are able to see overall information of their chosen products, e.g. the name, price, and SKU (stock keeping unit) when clicking on the image of the chosen item;
Product details pop-up - when your online store customers hover over a certain product name, a pop-up will appear with detailed information about the product;
Maximum order amount - admins can limit recent orders to be displayed on the My Reorder Product page. For comparison, In Magento, admins were able to use the reorder function but weren't able to control which orders will be applied.
There you have it! If you are looking forward to making the reorder process more convenient for your customers, you just have to add the Magento reorder function to your online store. This will surely improve their experience.
Why Magento Is So Popular
The reasons for Magento's high popularity are obvious:
Information Management
A high-quality and convenient interface allows you to work effectively with images, quickly update product items, view and analyze analytical data, quickly change the necessary attributes, identify and offer customers complementary or similar products, manage prices, etc. The obvious advantages are also the adaptive design and layout, i.e. the ability to view the website on any device with different resolutions and forms. Moreover, Magento integrates with popular PIM (Product Information Management) solutions.
Marketing
Magento offers the ability to set price regulations for shopping carts and catalogs, manage banner sites and promotions/discounts on the established product matrix, automate email newsletters, remind customers of their abandoned carts, work with upselling and cross-selling technologies, receive and analyze information in real-time, and quickly find the right solutions for crucial marketing tasks.
SEO
Search engine traffic can undoubtedly be considered an important promotional tool for today. Magento has special features that allow for effective search engine optimization. Among them are working with meta-data, automatic sitemap generation, the ability to create pages with a product matrix, which corresponds to certain filters, and edit them separately, as well as other useful options.
Navigation and Search
With a Magento-based online store, it's possible to display the widest set of nomenclature, and your customers will be able to quickly find the right product.
Scalability
The system is stable in work, and the online store copes with its functions, no matter if it's an influx of site visitors, orders, or constantly high activity on the site.
Flexible Architecture
Magento provides a flexible architecture for online stores, which means they can always be properly adjusted for any eCommerce needs.
Integration Capabilities
In fact, you can integrate Magento-based online stores with any eCommerce-related solution, whether it's a payment or analytics system, courier service, CRM, or an ERP system.
Technical Support and Security
Due to SSL encryption support and regular security updates, the security of your online store is at the highest level. Magento supports and regularly releases security updates, which allows you to keep your data security at a high level.
An interesting innovation for Magento was the introduction of voice commerce, a new stage in the development of online shopping. With the help of a voice assistant, it will be possible to perform actions, which require mechanical actions, via voice. Magento developers are now working with Amazon and Google teams to improve the function and make voice shopping available to every customer.
Marketplace Functionality
Magento's capacity will allow it to support the functionality of the marketplace, the platform has virtually no load limits! Of course, the marketplace is primarily a process, but we can be confident that the platform is guaranteed to support any business initiative.
Magento Mobile App
Magento mobile app does not lag behind in its high functionality when compared to the eCommerce platform, beloved by many. The app has the following advantages:
Full-Featured Homepage
The usability of the homepage helps maintain a positive CX (customer experience), and back-end convenience makes it easy for store owners to modify and manage various aspects of the homepage.
Multilingual and Multi Currency
Like the regular version, the Magento app is fully compatible with all languages and currencies.
Product Review and Rating
The mobile app allows customers of the store to share their reviews, which can become an additional source of information about the customer for you as a store owner.
Push Notifications
A convenient push notification feature allows manufacturers to generate additional customer traffic through timely reminders.
Synchronization
Full synchronization of the app with regular Magento allows the admin to access information in real-time and respond promptly to possible problems. This also guarantees a seamless experience for customers.
Customization Flexibility
The flexibility of customization makes it relatively quick and easy to set up the application. The latest version has all the themes and templates available for the desktop version.
Developer-Friendly Back-End
The app has a friendly back-end that is accessible even to non-Magento developers, so you don't need to hire app developers.
Conclusions
Magento is a good solution for a large-scale online store. It includes a wide range of functionality, has a clear interface, allows you to determine which extensions your store will need, and integrates with third-party services. Moreover, once you add the reorder function, your customers will surely appreciate the improved convenience and will definitely come back to your online store more often.
Due to the active development of mobile commerce, Magento will be a great base for creating your own application and will allow your business to be as effective and profitable as possible.
Make sure you know how to manage the store. If you're in doubt, we recommend hiring Magento developers who have effective and complex cases of eCommerce development, based on Magento in particular. They will help your company become innovative, profitable, and maximally client-oriented.
Author bio: Dmytro Sokhach is an entrepreneur and the 6-Figure Flipper Club member. Founded Admix Global (web agency) that builds websites, makes them profitable, and sells them as business.
Website Support
& Maintenance Services
Make sure your store is not only in good shape but also thriving with a professional team yet at an affordable price.
Get Started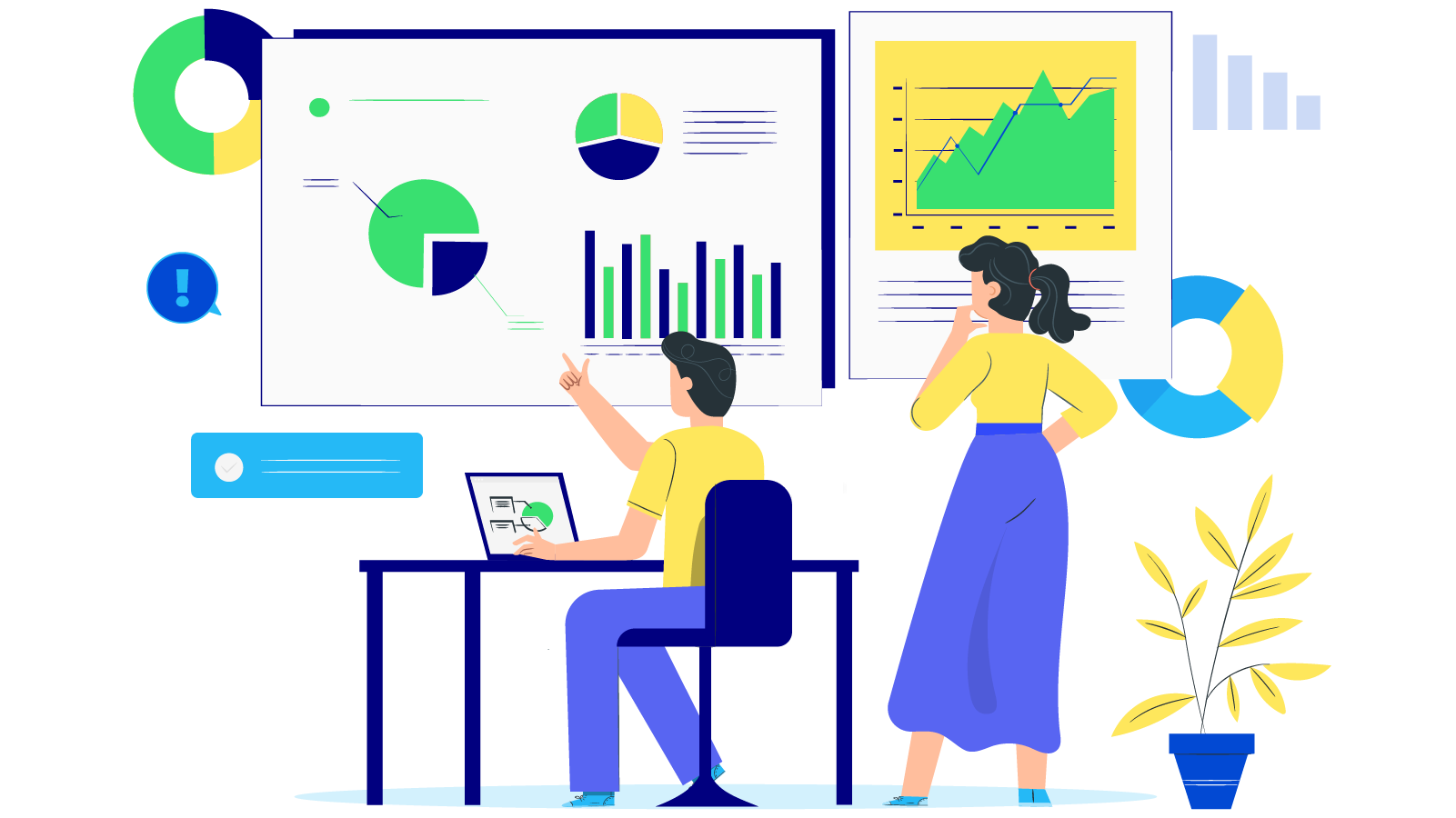 New Posts



Subscribe
Stay in the know
Get special offers on the latest news from Mageplaza.
Earn $10 in reward now!