7+ Must-try Inbound Marketing Strategy Ideas in 2023
The Most Popular Extension Builder for

Magento 2
With a big catalog of 224+ extensions for your online store
If you are reading this, you are wondering how inbound marketing can guide you to the goals of your business. Whether you are familiar with this term before or not, in this article, let's think about it with a fresh mind to generate fresh strategies for the new year.
According to the Content Marketing Institute, 70% of people prefer discovering the company through content than advertising. You can bet that inbound marketing brings high-quality leads and sales opportunities.
However, too many brands are doing inbound marketing. Too many competitors, how will you compete? How can you outperform with inbound marketing? No more waiting, let's jump in!
Table of Contents
What is an inbound marketing strategy?
Inbound marketing is a marketing approach, by which you guide customers to interact with your brand without reaching out to them directly. For example, customers can see your brand in the search engine results when searching for something on Google.
An inbound marketing strategy is a framework that guides you to make any decision on your inbound marketing plan. An inbound strategy includes these following elements:
Your detailed goal of your inbound marketing
Tactics and actions needed to pursuit the goal
Resources required for the tactics and actions
For example, if your goal is to drive traffic to the product page, what tactics will be carried out? This question will be clarified and solved by an inbound marketing strategy. Every tactic that pulls prospects toward your brand, no matter what it is "on-page" or "off-page" can be listed under the large umbrella of inbound marketing.
Popular types of inbound marketing you might consider:
Steps to choose and establish an inbound marketing strategy
Step 1: Define your targeted customer persona
First, make sure you know who are targeted audiences. You should define them in term of these criteria:
Demographic characteristics: jobs, locations, age, gender
Personal interest: hobbies and pain point
Step 2: Select the content that you want deliver to your targeted audience
At different stages of the inbound marketing funnel, there will be different content that you want to deliver to your target audience. It can be the brand stories, case studies or product explanation. The content will decide which channels will deliver your message.
Step 3: Select the channels
When you know which you have to present to attract customers, it's the time to choose the delivery method to optimize your resource.
How to choose a right inbound marketing channel:
Where are targeted audiences?
What format do they prefer to consume?
What are the challenges and opportunities with these channels?
7+ Potential inbound marketing strategy ideas
The new inbound marketing methodology - flywheel
In 2020, Hubspot introduces a new term in inbound marketing - the Flywheel. What does it look like?
In this marketing flywheel, you can see that there are three phases but there is no start and end. Together, they create the circle of the customer journey. If any of this element is omitted, the journey cannot be completed.
It divides the journey into three stages which will be taken care of distinctly by each of the departments in your company (marketing, sales, and support).
What happens with this approach?
Problem 1: If you follow this approach, when you convert one lead successfully to a customer, you literally don't do anything to make this customer actively generate new business or lead for you.
Problem 2: You don't position customers at the core of your plan
Example: After a customer makes a purchase with your brand, they hardly receive new materials informing best practices or updates. The relationship between you and a purchased customer simply ends when they are successfully converted.
If the inbound marketing flywheel is used in this situation, how will this buying journey be optimized?
After a customer buys the product, you send them useful materials such as user guides, tips, best practices, retargeting email marketing, surveys for product optimizations, etc. with a frequency of once every month. In other words, you continue to provide valuable resources to the customer, in a manner that we call customer-centric.
With the flywheel approach, you are "allowed" to incorporate the Attract process with the delight process. Purchased customers who receive "additional after-sales service" would be greatly engaged with your brand and spread good voices about your brand.
So, What does this flywheel try to explain? The Delight process can power the Attract process!
Because consumers now seek brand information in multiple channels: product review platforms, social media platforms, words of mouth, etc. Positive reviews and opinions from purchased products would be a great wing to make your brand fly.
If putting this new model in comparison with the old and popular one - the funnel, you will realize that they have many things in common: the three stages and their main functions.
So, you might ask "What approach should I follow, a funnel or a flywheel?"
Our recommendation: take the best of both worlds. You preserve the strong point of the old approach and add it to the new one. In other words, you will still have funnels but fill them in a larger flywheel. Following this approach, you can optimize the return on investment and go a long way with inbound marketing.
Responsive Chatbot
According to Think with Google, 68% of respondents have a tendency to buy from a business that offers convenient communications.
Inbound marketing is the art of guiding customers into the story of your brand and helps them solve the solution with your solution. Therefore, chatbots are helpful means of your inbound marketing revolution. It is a smart and sweet assistant which can take you anywhere in the process of engaging with your website visitors and driving business results.
What could you do with chatbots: seize the opportunity to earn sales, customer retention, and loyalty
Generate new leads
Answer questions
Introduce a new product
Educate customers about your product
Resolve customers' problems or concerns
Up-sell, cross-sell
Help customers to place orders
Etc.
If used creatively and suitably, chatbots can deliver rich and highly-personalized user experiences throughout conversations. To start running chatbots right in 2021, here are what to prepare:
A chatbot strategy with definite goals: Look back to your brand, and define the purpose of using chatbots for your business (answer emergency questions, solve confusions, book a call, place orders, etc.)
Sketch all possible conversational scripts: You should work with your customer support, marketing, and sales teams to collect the most-asked questions, most popular concerns. Write down all paths of the customer journey. Don't forget to stand in your customers' shoes to make the journey meaningful and comfortable.
Decide a tone for chatbots: You should make the chatbot as human and friendly as possible.
Write conversations: Write human-like conversations with the chosen tone
Test and run: Install the chatbot on your website and test all workflow to make sure the path works correctly
Next, things to keep in mind when developing your chatbots: Followings are what you can do and should do:
Guide customers to choose departments, categories for segmented conversations
Upsell by showing related products if customers have bought something from you
Install in-product chatbots that help customers ask questions quickly when they are on product pages
Add multiple selections for customers to choose from instead of asking question alone
Make sure the chat box allows upload files to
Keep the tone of voice consistent across all conversations
Besides chatbots on the website, you should also "teach" chatbots on social media (Facebook, Twitter) to communicate with visitors
Let the chatbots available for 24/7
Track the activities and performances of the conversations
Optimize the conversations and paths frequently
Learn more: Top 10 Best AI Chatbot for enterprise customer service
Interactive content
Whether it is in real life or business, interactions are always highly-regarded because they speed up understanding and engaging. When it comes to inbound marketing, interactive content is increasingly implemented to boost user engagement and help the website to stand out.
Interactive content is content that stimulates customers to take part in some activities. Customers will receive some benefits or be enticed to participate in.
Benefits of using interactive content:
Increase user engagement: get users to do something. Through the action, they will naturally think about and understand your product or the information provided
Collect valuable insights: customers are choosy in providing their information to third-parties. However, they are willing to do quizzes, short surveys, etc. for rewards or … for some fun. By letting customers participate in exciting activities, you can collect priceless information such as favourite flavours/colors/ fabrics, etc.
Elevate customer loyalty: the more engagements, the deeper loyalty. When you get customers to become a part or your story, you become a part of their life. Consequently, they become your loyal audiences and customers.
Boost revenue: the ultimate goal.
Simple to complicated types of interactive content you can employ as soon as possible:
In-video question and answer: let customers review their learning or express their opinions about the statement/topics
In-blog question: create a small survey after blogs to collect opinions of your audiences
Gamification: let customers play spin-to-win for seasonal promotion coupons
Calculator or tool: for example, let users add ingredients to calculate the calories of the whole meal
In-product pop-up: for example, ask visitors' opinions about the product's features or give free sample to collect email address
Solution finder: get customers choose their concerns or problems, guide them to the choose most suitable solution
Incorporate AR, VR technology that help customers to "try on" the products: higher engagement, amazing shopping experience
If you are thinking of creating creative content for your website right now, don't get things too complex! Start with simple blog questions or exit-intent popups to let customers express their ideas. Don't forget to focus on human interaction as much as possible.
More customer engagement and interactions equal to better conversion rates and broader brand awareness. Everything about interactive content seems really captivating. Use it wisely!
Voice-search content
Voice search matters. Check out some statistics and projections:
It's expected to be 50% of voice-activated speaker usage is for shopping in 2022 (MoffettNathanson)
It's projected that voice-based shopping will reach $40 million in 2022 (ClearBridgeMobile, TechWyse)
This year, new Google assistant can translate the whole article and read it out loud (Cnet)
You can bet that all voice assistants producers such as Google, Amazon or Apple are racing in the game of voice recognition technology and you should be able to catch up with the trend quickly. Marketers should embrace the importance of voice assistants as they are going to be more accurate and widely-used.
Therefore, our advice for a revolution in content marketing as well as inbound marketing: Optimize your content for voice search if you know your customers are searching for your products by voice.
Here is what you can do:
Develop podcasts and videos: capturing voice-search audiences with podcasts and video is a necessary
Focus on locally-oriented content: voice search is particularly utilized for local search, which is potential for brand to focus on local SEO
Discover the voice search intent: come up with new questions and answer content to catch users' voice search
Capitalize on long-tail and conversational keywords: create content around long-tail keywords to answer users' questions and educate them on purchasing decisions. Keep tone of the article conversational to engage with users
What is the future of voice search?
You will have more topics to create content around, more personalized, more niche topics.
For example, if you are running a cloth store, think of making a guideline for "What dress type to wear to look slimmer?". Or if you are selling a sleep mattress, try the topic "What type of mattress are good for low back pain?"
One more time, you see the value of creating valuable content. Because with voice search, customers will look for what they really care about and make decisions quicker than type search.
Video content
At least 80% of consumers have purchased a piece of software or an app after watching the brand's video. The demand for video content is exploding in the marketing space.
Here are benefits of video content for your business:
Sharing-friendly: as you go omnichannel, videos will be valuable resources to feed your social media channels.
High engagement: tthe exist of people and animations in the video drive engagement better than text and image, that's why considering the integration of a text to video generator into your toolkit is a wise move.
Convenience: easy for audience to consume the content when they are not in front of the screen or when they have little time to skeam through the text format
You can follow stages in the inbound marketing funnel to develop ideas as well as content for your video marketing:
Awareness: inspirational video, educational video, brand introduction video
Consideration: FAQs video, explanation video, user guide video, case study video
Decide: personalized video
Marketers should be acquainted with video content and add it to the marketing activities, the sooner the better. There are many niche content you can insert into your short or long video.
Highly-personalized emails
Email marketing takes place in all stages in the inbound marketing funnel or flywheel. Throughout the three stages - awareness, engage or delight stages - you take the audience closer to the purchase decision.
Personalized emails are provens tools to deliver relevant and valuable information to your targeted audience. As an important part of inbound marketing, personalized email marketing does a great job of adding value to the customer experience along the way.
There are several of levels for personalizing emails, to name a few main ones:
Senders, email avatar, subject lines
Email content (dynamic content), imagery
Product recommendations including up-sell and cross-sell, behaviour-triggered email, segmented content, etc.
So, How to successfully walk the audiences through the desirable path? The answer is to get into their heads. How to get into their heads? Try to experience what they are experiencing or talk to them.
After identifying the pain points of customers, you will be able to blend them into the series of emails.
What emails should you send in personalized email marketing campaigns (in order)?
To help you quickly figure out what types of emails you can send in practice, we will mention the main types here:
Welcome email series: sincerely invite a new member to your community, with a lot of excitement to share valuable knowledge and help a like-minded person solve problems
Onboarding email series: when a new audience join your community, start educate them on their pain points - both discovered and undiscovered - and your the benefits of your solution (remind of ending free trials, urgently nudge customers to promptly make a purchase with straightforward benefits)
Post-purchase email series: further nurture the relationship with customers (best practices, guidances, loyalty program rewards, holiday shopping season offers.
Hence, if you desire to build a comprehensive email marketing system for your business, you can follow this sequence. It is actually in tune with the inbound marketing flywheel aforementioned. This email system will be the foundation for you to build customer loyalty, retention and stimulate sales revenue.
Few things to keep in mind before rolling out an email marketing campaign: How can you get personalized email marketing right?
Speak in the customers' language instead of technical jargons: to make the communication easy to understand and engage with the audience
Take advantage of your current content and resource to develop the content for your email chains instead of reinventing the wheel
Create some segments to write the right message: ensure you write only what is valuable to your audience, therefore, divide audiences into different segments to optimize the effectiveness of communication
Omnichannel content marketing
Just like its name, this inbound marketing strategy focuses your efforts on delivering the right message at multiple touch points, from online to offline.
At the moment, a buyer journey can start anywhere, from a mention of an influencer on Instagram, searching for the company profile on Facebook, Googling the company name, to purchasing one on your website and sharing the product on Facebook. Therefore, you should keep establishing consistent messages throughout every channel where your customers are interacting.
If you think this strategy is suitable for your business, consider these tactics:
Grow communities on social media platforms: easily deliver your content to a group of like-minded people, better engagement, less distraction
Go live: broadcast on your most-viewed social media pages or hold
Sell on social media platforms: upload your products to social media marketplaces such as Instagram Shopping or Facebook Shopping
If you have physical stores, ensure it's entirely integrated with your e-commerce stores from the decoration, shop assistants' voice, to the character of your services
Take care of your content on third-party channels such as marketplaces to align it with your brand spirit
Connect your website with social media by allowing social login, social share or inserting social media widgets carrying user- generated content on pages
Omnichannel content marketing helps you to create a circle of audiences, where you can interact with targeted audiences personally and engagingly. Customers would love to buy from not only a brand that is well-known but also a brand that is closed to them. Be where your audiences are.
Upgraded user experience on your website
If you are focusing on inbound marketing but forget to capitalize on website navigation, it might be a waste of time and energy. Your website is one of the most important means of inbound marketing. It's like when you do all the way to invite guests to your house, then you should create wonderful experiences for your guests.
Website navigation
Let's take care of the on-site journey when a customer browses around the website to learn about your solutions as well as products.
Let's imagine you successfully draw visitors' attention through a system of valuable blog posts and ebooks distributed across the internet. You get a certain number of high-intent visitors to check out your products and want to see if they can find something to buy. Then, suddenly, they get lost in the category with fragmented sub-category, full of unrelated items under one category, and cannot filter out products with its outstanding features. This is totally a disaster.
Till here, we all know that making the discovering process easy and exciting is a must!
Hare are improvements you can add to your website to elevate the customer experience:
Develop customer-oriented website menu navigation: divide the categories to the way that matches the customer behaviors. Prioritize featuring the most-liked and search categories for higher engagement
Develop feature-rich layered navigation: help customers to quickly filter their desired items out by features that are familiar to them
Website questions and reviews
Inbound marketing is all about delivering valuable content to the right audience, the FAQs and reviews will be one of the most powerful tools to consolidate the customer trust, increase the brand understanding and encourage purchasing.
First, about FAQs, if you haven't developed and enriched your FAQs page, now is the time! Here are why your website need FAQs:
Engage with customers: new customers need to be answered a lot of questions related to policies, shipping, payment, etc. Meanwhile a casual or frequent customers can have many questions about product features
Reuse the content resource: FAQs embraces the characteristics of interactive information, which is entirely consumable and engaging. You can reuse valuable content such as - Tips, How-to, Best practices to drive customers' attention to your product.
Enhance your SEO rank: frequently asked questions are informative and detailed, search engines value them. When you post useful questions and answers, your website can be ranked at good positions to meet your target audiences.
Second, for product reviews, take a look at this example first:
If you are browsing products on this site, will you be stimulated by these imagery reviews with detailed opinions of customers about the product? The answer is possibly yes, for most of us.
Product reviews will be a weapon for your shop to stand out because of its authenticity and the high level of preference. Customers would love to see how the products look and other customers' feedback.
Smart and relevant product recommendations
Amazon is the most successful case of using this tactic and it still works effectively. Auto related products can help your stores to showcase related products to targeted audiences and gain some product awareness or, at the most positive case, a sale.
Best-seller products, new arrival products: show products that draw attention of customers
Frequently searched, bought, browsed: remind customers of what they are already interested in
Frequently bought together, people like you also buy: arouse the feeling of belonging to a community or up-sell for a full set of products
Think of using these types of product recommendations in a way related to the product. For example, if your customer buys some followers, then that would be suitable to use "Frequently bought with" to help them mix different types together. In another case, when a new customer arrives at your store, at this stage, he/she has just a little understanding about your products, then "Best Sellers" and "New arrivals" will be the best choice.
Explore more: 22 Tactics to create the best E-commerce Shopping Experience
Are you ready?
Inbound marketing will continue to be an important strategy for your business to compete in this year and years to come. Inbound marketing guides you to focus on the root of your products - the value they bring to your customers' life. With this marketing strategy, you can stand out without overspending on advertisements and still gain long-term results with sales and customer loyalty.
We hope that our recommendations can give you a big push to go ahead and upgrade your marketing activities and website!
Website Support
& Maintenance Services
Make sure your store is not only in good shape but also thriving with a professional team yet at an affordable price.
Get Started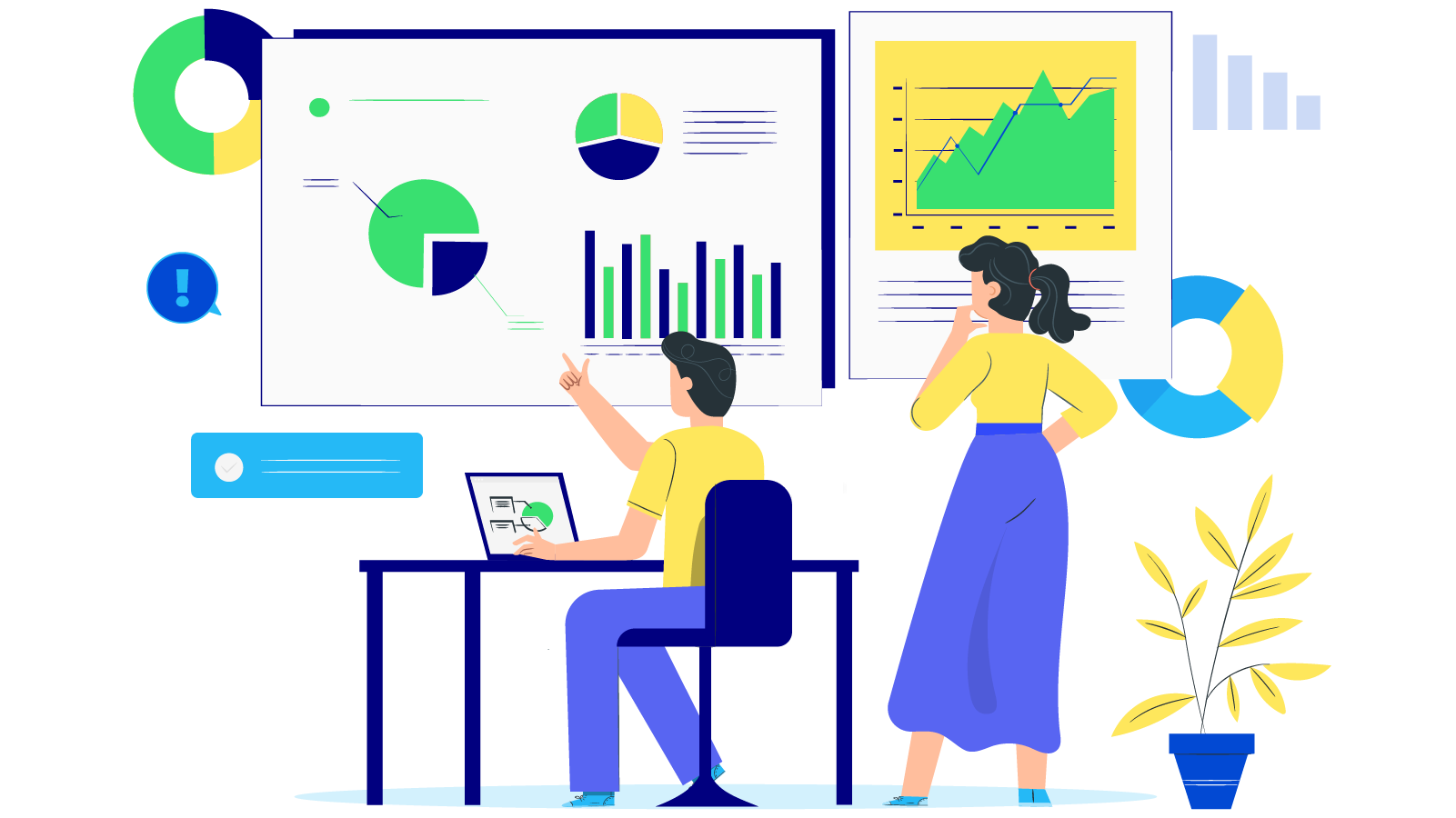 New Posts



Subscribe
Stay in the know
Get special offers on the latest news from Mageplaza.
Earn $10 in reward now!