Checklist for Efficient Order Fulfillment in 2022
The Most Popular Extension Builder for

Magento 2
With a big catalog of 234+ extensions for your online store
Any top eCommerce business owner would agree that customer satisfaction is key to the success of the brand. And, the order fulfillment process has a major role to play in determining the customer experience and satisfaction offered by any brand.
eCommerce order fulfillment is a logistics process that begins when an order is placed until the product is delivered to the customer. There are many critical stages involved in this process. This includes order placement, warehouse management, warehouse security, packaging products, inspection, shipment, delivery, returns, and exchanges..
The order fulfillment process may seem overwhelming to any eCommerce solopreneur who is just starting out. Do you take care of the process on your own, or do you outsource it? Where should your warehouse be located? How fast should your delivery be?
If you're having trouble finding answers to these questions, then this guide is for you. Here, let's dive deep into a comprehensive checklist that will enable you to set up your order fulfillment process in the most efficient way possible.
Table of Content
Understand the Order Fulfillment Process
The first step in making sure that your eCommerce fulfillment process is efficient is to understand the entire process. As a busy solopreneur, you may be planning on outsourcing the entire process. It is still important to understand the entire process as it will enable you to make the right decisions necessary for your business's growth.
Generally, here are the major steps involved in any order fulfillment process:
Receiving an order and confirmation on the payment
Check if the products are in stock
Retrieve products from the inventory
Perform quality inspections
Package products and conduct a pre-dispatch review
Combine orders for delivery
Arrange for delivery
Send email confirmation to the customer
Arrange to pick up for return or exchange if required
Understanding every step in detail will help you have a thorough knowledge of the processes that are happening behind the scenes. Once you understand the entire order fulfillment process, you can make informed decisions that will help you either improve the process or look for any bottlenecks.
Pick the Right eCommerce Fulfillment Model for your Business
Once you have a thorough understanding of the eCommerce order fulfillment process, it's time to choose the right fulfillment model that best fits your business. Here's a list of the different types of eCommerce fulfillment models:
1. In-House
The in-house or the self-fulfillment model is when you handle the entire order fulfillment process on your own. This is common for small eCommerce solopreneurs who are just starting out.
The in-house fulfillment model requires you to take care of warehousing the products, checking the stock, performing quality checks, packaging the products, and arranging for delivery. Though this may seem like the most economical way for handling order fulfillment as a solopreneur, the process may take up a lot of your precious time.
The advantage of this model is that you have complete control of your inventory, and you get to save money. All you need is enough space to store the products. But the biggest disadvantage is that you'll be having a lot on your plate, and things can get overwhelming as soon as more orders start pouring in.
2. Third-Party / Outsourcing
This model involves outsourcing your order fulfillment process to third-party logistics. Third-party fulfillment partners are usually professionals who are quite adept with the process.
The third-party logistics fulfillment centers also consist of expert warehouse staff who will handle everything for you, so you can focus on other important business tasks that might need your attention and expertise.
Typically, you can adopt this model when you start running out of storage space or find it difficult to cope up with the number of orders coming in. The most significant advantage of this model is that the order fulfillment process will be taken care of by pros, and you don't have to invest in warehouse storage space.
The disadvantage is that sometimes there may be issues with the quality of products or may also face some unforeseen problems.
3. Dropshipping
Dropshipping is another common business model where you do not have to hold any products. The products are manufactured, stored, and shipped by the manufacturer. This is an affordable order fulfillment model but does not allow you to have any control over the products.
Choose the Right Locations
Consumers today expect quick product deliveries. Hence, picking the right location for a warehouse is very crucial. Ideally, it is best to choose warehouse locations that are in close proximity to your customers. This way, you can save up a lot of shipping costs.
If your customers are distributed across many regions, you can look for a bunch of warehouse locations that are in proximity to these regions. If you're going with a third-party logistics partner, ensure that you pick one that has warehouse locations near the areas where your customers reside.
Invest in the Right Tools
Manual updates of data can be highly inefficient and ineffective as it may lead to errors and duplicate data entries. eCommerce order fulfillment is a long process, and manual updates can lead to a lot of errors leading to bottlenecks in your business.
To overcome this, you must ensure that you or your fulfillment partner have access to the right tools. Automated warehouse management technologies and tools can help you eliminate any errors in the data entry process and ensure that the correct orders are delivered to your customers.
Try to Offer Same-Day and One-Day Delivery Options
As mentioned earlier, the need for same-day or one-day delivery options is on the rise after eCommerce giants like Amazon have started rolling out these express delivery options for customers.
Offering these express delivery options will give your brand the much-needed edge over our competitors. For enabling these options, you must ensure that your warehouse locations are in proximity to your customers.
Optimize Your Returns Policy
Offering hassle-free returns is another major aspect that can have a massive impact on your customer satisfaction. If your returns policy is rigid or sloppy, then you are likely to see lower conversion rates, lower repeat purchases, and a bad reputation for your brand.
Hence, try to offer an easy, hassle-free return experience to your customers. Ensure quick returns pick-ups and payment refunds to offer the best experience to your customers.
Have SOPs in Place
Whether you follow an in-house fulfillment model or you work with a third-party logistics partner, it is very important to have Standard Operating Procedures (SOPs) in place. Having SOPs will help you ensure that all the steps in the order fulfillment process are done most efficiently.
Having SOPs is important because the order fulfillment process has a direct impact on your customers. It is important that:
The right products are delivered to your customers
Only good quality products are delivered to your customers
The products are delivered to your customers at the right time
Having SOPs can help you ensure these things. The SOP for your order fulfillment can consist of clauses that care of the following steps:
Only the right products are delivered to customers
Products go through stringent quality checks before packaging
Expired products are not delivered to customers
Correct record of warehouse stock is maintained
Deliveries are combined wherever possible
Payment refunds are made to the customers within the stipulated time
Orders are delivered to your customers at the right time
You can customize the SOPs for your order fulfillment process based on your business requirements. This will ensure that you have control over the entire process. You can also rest assured that you're offering the best possible experience to your customers.
Track and Validate Relevant Metrics
To know the effectiveness and efficiency of your order fulfillment process, it is important to take steps to measure it. You can do this with the help of metrics that allow you to validate your order fulfillment process.
Here are some order fulfillment metrics that you must track and measure:
Order error rates
Product return rates
Average delivery time
Percentage of shipments delivered on-time
Supply chain agility
Customer retention rate
Fulfillment cost per order
Customer satisfaction index
Tracking these metrics will give you a fair idea about the efficiency of your order fulfillment process. By analyzing the trajectory of these metrics, you may be able to find room for improvement in the different processes involved.
Keeping track of these metrics will also help you to find any blind spots and bottlenecks in the process. You'll also be able to predict any imminent risks and anticipate potential problems that may arise in the future.
Final Thoughts
The order fulfillment process is one of the most crucial steps involved in any eCommerce business. Though the process happens behind the scenes, it directly impacts the customer experience and satisfaction offered by your brand.
As a solopreneur, finding ways to make the order fulfillment process more efficient can be highly beneficial for your business's growth, reputation, and profitability. The checklist provided as a part of this guide will help you understand the process, make the right decisions, and help you make your order fulfillment process much more efficient.
Author bio:
Tim Robinson is Digital Marketing Manager at PACK & SEND, a 25+ years old and respected brand in ecommerce, logistics, and freight delivery solutions. Tim has 20 years of combined experience in sales and marketing. Logistics, D2C, franchising, business planning, and operations management are his core expertise. Connect with Tim on LinkedIn.
Magento Support
& Maintenance Services
Make sure your M2 store is not only in good shape but also thriving with a professional team yet at an affordable price.
Get Started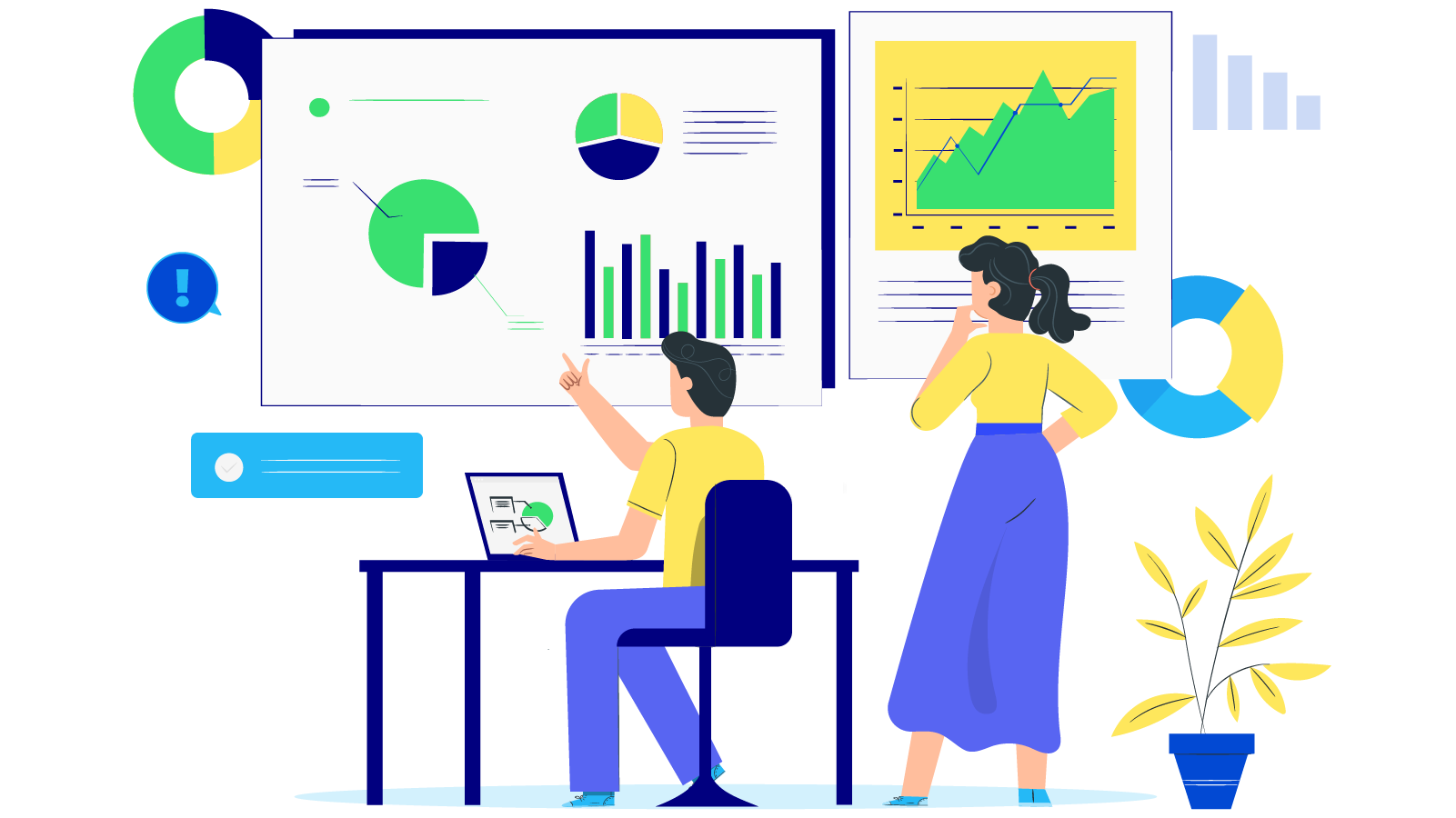 New Posts


Subscribe
Stay in the know
Get special offers on the latest news from Mageplaza.
Earn $10 in reward now!