ConvertKit vs MailChimp - The Battle Between Email Marketing Apps
The Most Popular Extension Builder for

Magento 2
With a big catalog of 224+ extensions for your online store
Unlike various digital marketing tactics such as ads, social media, blog posts, emails open a chance to personalize your communication to consumers. With email marketing apps, like ConvertKit or MailChimp, your emails can go directly to your customers' inboxes, generating one-to-one conversations.
Whether companies have 100 or 10,000 customers, they will need a trustworthy, scalable email marketing software. Businesses will need a solution that provides personalization, automatic, powerful reporting features to help you send the right message to the right objective.
In this article, we'll take you through all the details of ConvertKit and MailChimp - two of the most prevalent email newsletter apps. Evaluate their unique features and come up with the best option for your business.
Table of contents
What is ConvertKit?
ConvertKit is a rich-featured email service provider founded by Nathan Barry. It is considered one of the fastest-developing email marketing companies across the world with its ease of use, automation, and other amazing features. Besides, it's also packed with customizable sign-up forms and landing pages to drive more email subscribers.
With ConvertKit, you can build responsive opt-in forms and add them to your site. The forms automatically adjust the place where they are included, such as ends of posts, sidebar, etc. You can generate a limitless number of forms, with each providing an incentive to sign up.
Moreover, you can set certain opt-in forms for specific posts and a particular CTA for each post. The platform provides three landing page templates, and you can edit text, patterns, colors, and textures without coding knowledge.
What is MailChimp?
MailChimp is a dominant email marketing service that brings both generous plans for small and growing businesses and manages huge volumes of emails for big organizations.
Within its low-cost plans for startups, MailChimp provides business-improving analytical features and robust technology tools. That lets users utilize emails to keep in touch with their customers and leads, promote their products and services, and turn prospects into real sales.
Besides, you can generate, execute, and analyze ads and email campaigns with this platform. It allows you to manage subscribers, create custom reports, monitor click-through and success rates, track your emails, and guarantee the full transparency of campaigns. Plus, you can choose from a variety of pre-made templates or build your own custom templates.
Startups and companies with a small budget can leverage the freemium plan that lets you send up to 12,000 emails a month to up to 2,000 subscribers. The free package covers most of the main features, including the ability to build ad campaigns and approach to marketing automation workflows. Especially, you can send and track campaigns from anywhere via the mobile app.
The Battle Between Email Marketing Apps: ConvertKit vs MailChimp
ConvertKit vs MailChimp: User Interface Comparison
ConvertKit User Interface
ConvertKit's interface stays somewhere between confusing and intuitive. With bold buttons guiding you along the way, some works like building workflows are quite easy. Other features, such as reporting and segments, are hidden. Reporting is not on the navigation; you need to go to Broadcasts to find any email metrics. Segments appear on the lower half of the Subscribers page, in a small right-side column.
ConvertKit owns its vocabulary, making it more difficult for a new user to comprehend. "Sequences" means automated emails, while "Automations" refer to customizable workflows. ConvertKit also uses "Broadcasts" rather than "emails".
MailChimp User Interface
MailChimp's interface follows an intuitive structure, with top navigation displaying the different functions. It is easier to understand MailChimp because its word choices are fairly familiar, such as templates, audience, campaigns. Additionally, the platform is simple to use as most of the editing experiences have a drag-and-drop feature.
Nevertheless, MailChimp's enhancements, from only providing email marketing to providing landing pages; Google, Facebook, Instagram remarketing ads; social posts, and printed postcards, have messed up the overall user interface. For instance, the Campaigns tab contains all the sorts of marketing assets live, while the Templates tab only displays email templates.
ConvertKit vs MailChimp: Support Comparison
ConvertKit Support
The solution offers great support options, which you can simply contact via a constant sticky help button on its dashboard. Customers on any plan can reach out to its live chat and email support from 8 A.M - 8 P.M, from Monday to Friday. However, these support options are limited on the weekends.
If you want peer-to-peer support, you can get help from other ConvertKit users in the online support forum. In addition, ConvertKit builds a Knowledge Base that contains tons of detailed articles to help you solve your problem. There are also demo videos on each main feature page to help you capitalize on its functionality.
MailChimp Support
MailChimp provides self-service support.
If you choose the free plan, you only have access to the Knowledge Center or submit a ticket. If you select the paid plan, you can have 24/7 email support. Phone support is only available in the highest-tier pricing package.
MailChimp's Knowledge Center includes a wide range of helpful articles, packed with screenshots and videos to help deal with your problem.
If you want to submit a ticket, scroll down the bottom of the page to find contact information.
ConvertKit vs MailChimp: A/B Testing Comparison
ConvertKit A/B Testing
ConvertKit provides simple and clear A/B testing for subject lines. When creating an email, you'll find A/B at the right of your first subject line field. If you click on it, it will extend and include another field for the second subject line. You just need to enter information in your subject lines, and ConvertKits takes care of the rest. Each variation is delivered to 15% of recipients, and the winning version will be sent to 70% of receivers after two hours. It is impossible for you to control the percentages or testing time.
When you've sent the email, you can monitor metrics and results from the A/B test by clicking on that email to check the report.
MailChimp A/B Testing
A/B testing is not offered in MailChimp's free plan. If you pay for this platform, you can A/B test one of four variables: subject line, "from" name, sending time, and content. Notably, with the "content" variable, you can test various email templates or blocks of content in the drag-and-drop editor of MailChimp.
You can only select one variable type and generate up to three variations. MailChimp establishes separate email campaigns and sends them to different groups of subscribers. To pick the winning email, you can monitor open rate, click-through rate, or total revenue if you already own an e-commerce business connected to your account.
ConvertKit vs MailChimp: Email Creation Comparison
ConvertKit Email Creation
With ConvertKit, all formatting and content are embedded through a WYSIWYG. The customization choices are restricted, so you only can edit font size, color, alignments, or include photos and files.
If you want more customization or extensive formatting, you have to enter the email's HTML and change the code. If you don't know much about HTML, ConvertKit provides three basic templates to support you with the layout.
MailChimp Email Creation
On the other side, MailChimp brings more flexibility and visual aesthetics to users when they generate an email. Users can select from 14 layout templates that contain pre-positioned text, photos, and headline blocks. You also can include content and customize colors, fonts, and images.
Furthermore, you can choose from a list of over 80 themes, super-charged templates that are well designed with fonts, colors, and background images.
Whether you pick a template or create your email from zero, you can take advantage of MailChimp's drag-and-drop editor. This editor contains some dedicated blocks, making it easy for non-designers to edit the layout or quickly customize the whole look.
Plus, MailChimp helps you collect feedback on your emails as you're creating them. You can send a test to your friends, and as they give feedback, all their comments will be shown in the Comments section of the email editor.
ConvertKit vs Mailchimp: Segmentation Comparison
ConvertKit Segmentation
The segmentation features of ConvertKit are powerful and intuitive. You can select from 10 filters, such as first name, subscription date, distance from a city, or build a custom field. Besides, you can combine these filters by using the Boolean operators "and", "or", and "not". For instance, you could generate a segment of those who have subscribed for certain days and live in Canada.
Within ConvertKit's segmentation, you can capitalize on tags to make your lists clearer. You can generate a tag to monitor any type of subscriber activity. For instance, you can tag those who clicked on a specific link or downloaded a specific file. Then you can utilize the segment builder to mix tags into a list or to communicate to a specific group of tagged subscribers.
MailChimp Segmentation
With MailChimp, you pick conditions from a dropdown menu to filter contacts according to the data about your audience. Each segment can add up to five conditions, while ConvertKit does not appear to restrict the number of filters you can put in a segment.
There are a number of options for segmentation. However, that depends on the amount of data you have in MailChimp. If you have integrated an online store in MailChimp, you'll get all customers' purchase details.
Moreover, MailChimp provides advanced tools to enhance segmenting options. You can leverage Social Profiles to group contacts according to the website they visit and the social media they use. In addition, MailChimp Pro assists you in handling large audiences that combine "any" and "all" logic in one segment.
MailChimp vs ConvertKit: Forms and Landing Pages Comparison
ConvertKit Forms and Landing Pages
ConvertKits brings you a wide range of ways to build forms and landing pages. For example, you can host landing pages in ConvertKit or your domain with WordPress, and you can insert forms on your site or on a landing page you want.
It is super easy to create a form. You pick the display format (inline, modal, or slide-in), choose a template, and customize font, fields, colors, success message, and button. Then you can copy the inserted code in HTML or Javascript, get a shareable link, or embed using Unbounce or WordPress.
To put a ConvertKit form on a landing page, you could do some similar steps to build a landing page. You can select from 24 pre-designed templates and can customize the image, copy, form field colors, font, etc. ConvertKit automatically hosts the page for you, providing you a sharable link. Or you choose to host the landing page on your website by using ConvertKit's WordPress plugin.
MailChimp Forms and Landing Pages
In comparison with ConvertKit, MailChimp's form creation process is quite challenging. For instance, if you'd like to generate an embedded form, you click on Embedded forms in the form creation process which directs you to a page with the code to paste in on your website. However, to make changes to this form, you have to go to the form builder on another page.
Meanwhile, pop-up forms offer another different editing interface where you can customize the design and form fields and create the code.
The good news is that the landing page process is less cumbersome. You can select from eight landing page templates and then customize the page with the drag-and-drop feature. If you pick a layout template that includes a form, you can easily adjust the form and form fields in the landing page editor.
MailChimp vs ConvertKit: Reporting Comparison
ConvertKit Reporting
Within ConvertKit, the Subscribers tab brings you a graph over time according to net-new subscribers or total subscribers, with a row below that gathers lifetime totals of subscribers, average open rate, average click-through rate, and emails delivered.
To get specific metrics for email or landing pages, you need to go to the corresponding tabs. For instance, to view email metrics, you click on the Broadcasts tab and see an overview of each email's metrics or click into every email to show the in-depth metrics. To have reports analyzed for automated emails, you have to navigate to the Sequences tab.
MailChimp Reporting
MailChimp Reporting is better arranged, with four separate reports in the Reports tab. You can find basic metrics at the campaign-level, such as subscribers with the most opens, open rate, click-through rate, top links accessed, bounce rate, and unsubscribers.
If you get an online store connected to MailChimp, your report will display the number of orders, average order revenue, and total revenue earned from the email.
If you pay for a premium account, you can have access to comparative reports that allow you to compile data from separate emails into a shareable report. This enables you to recognize patterns in subscriber engagement and enhance and target your campaign content.
As you build landing pages in MailChimp, it offers another report that displays views, clicks, sign-ups, conversion rates, orders, and revenue.
MailChimp vs ConvertKit: Integrations Comparison
ConvertKit Integrations
ConvertKit offers native integration to a variety of solutions, which helps data flow smoothly and enhances collaboration between departments. Some native integrations include:
Shopify
Unbounce
WordPress
WooCommerce
Squarespace
Stripe
Acuity Scheduling
Unfortunately, ConvertKit lacks integrations with widely used software, like PayPal, Canva, SurveyMonkey, and Xero. However, ConvertKit does provide an API with plenty of useful documentation to support you in creating integrations with any other software.
MailChimp Integrations
MailChimp provides more than 200 integrations with a number of categories, including e-commerce, payments, counting, productivity, and content management. Here are some integrations with prevalent software:
WordPress
Chargify
Xero
Google Analytics
Canva
PayPal
ClickFunnels
Moreover, like ConvertKit, MailChimp also offers an API. However, MailChimp does not offer any support when you use the API to generate your integrations. You need to reach out to a MailChimp integration expert if needed.
Magento API Integration Service by Mageplaza
Connect your store with any 3rd-party software and boost customer experience quickly and efficiently.
Learn more
MailChimp vs ConvertKit: Pricing Comparison
ConvertKit Pricing
ConvertKit gives a 2-week trial to consider whether it works for your business. Its pricing depends on the number of subscribers, not features. You'll have similar features in any plan you pay. ConvertKit is relatively expensive. The cheapest pricing plan is around $29/ month for 1 to 1,000 subscribers.
MailChimp Pricing
MailChimp does offer a free plan. This plan comes with email support, allows you to send 10,000 emails a month, and handle a contact list of up to 2,000 people. However, it only gives basic email templates with no A/B testing.
There are three pricing plans:
$9.99/ month for up to 500 contacts
$29.99/ month for up to 2,500 contacts
$49.99/ month for up to 5,000 contacts
$74.99/month for up to 10,000 contacts
ConvertKit or MailChimp? Which one is better?
As you compare ConvertKit and MailChimp, you find out that ConvertKit is the most incredible tool for bloggers when it refers to email marketing, while MailChimp is a perfect option for eCommerce store owners who need site and user tracking.
If you are seeking an email marketing tool to broaden your reach or to boost conversion rates on your website, consider these two platforms thoroughly.
Please share your experience with ConvertKit or MailChimp (if any) in the comment box. We'd love to hear from you!
Website Support
& Maintenance Services
Make sure your store is not only in good shape but also thriving with a professional team yet at an affordable price.
Get Started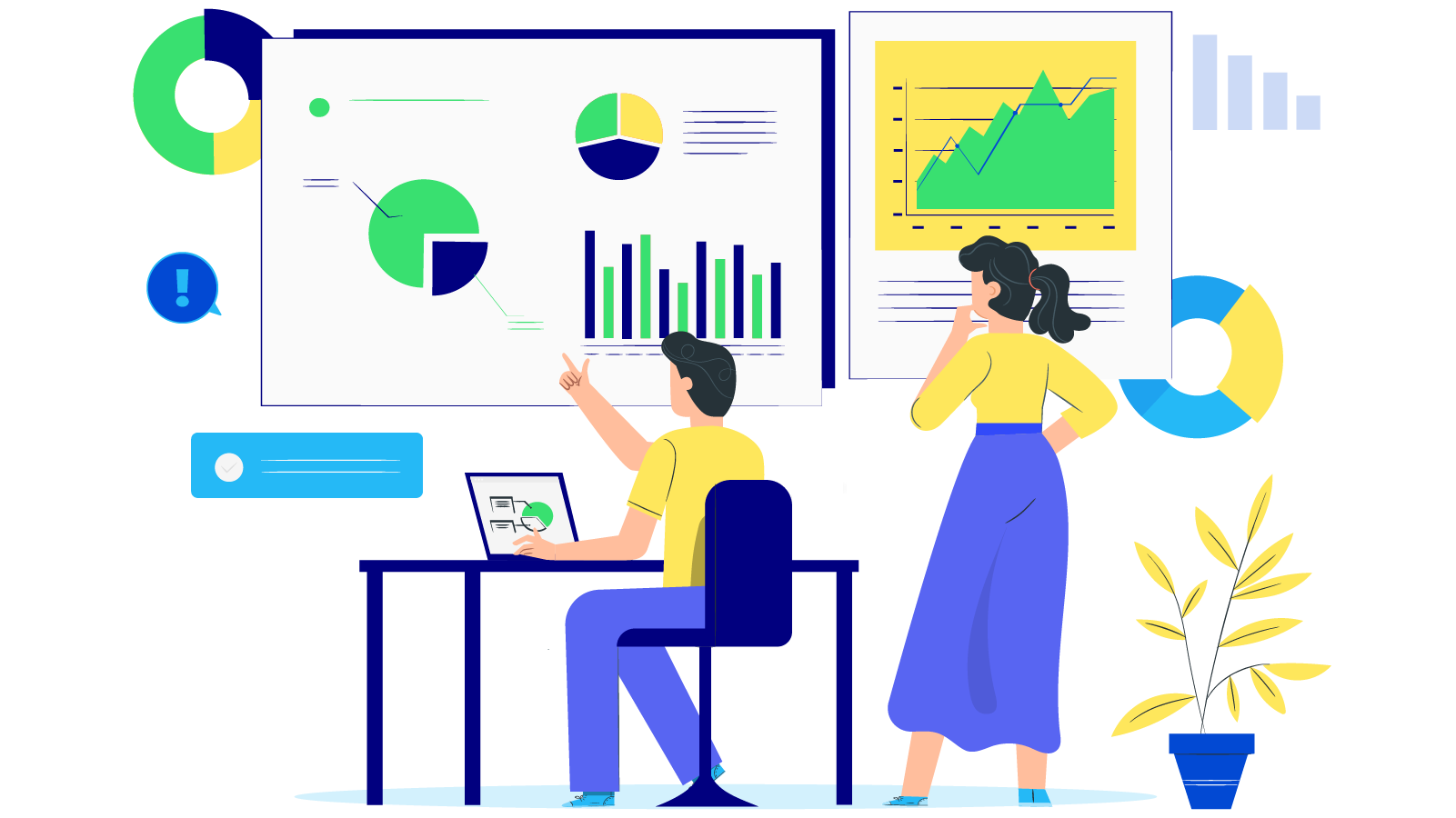 New Posts



Subscribe
Stay in the know
Get special offers on the latest news from Mageplaza.
Earn $10 in reward now!