11+ Best Magento 2 Gift Card
11+ Best Magento 2 Gift Card in 2023
The Best 11 Magento 2 Gift Card extensions from hundreds of the Gift Card extensions in the market as derived from Mageplaza Ranking, which is using Mageplaza scores, rating reviews, search results, and social metrics. The below extensions were picked manually by Mageplaza experts, if your Gift Card does not include in the list, feel free to contact us. The best Gift Card list is ranked and evaluated in 2023, the price from $69 to $399. Find more Magento 2 extensions here.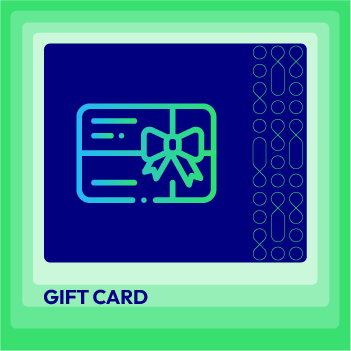 Enhance customer loyalty through convenient and flexible gift card solutions
Check it out!
Here is a list of Best Gift Card for Magento 2:
Magento Vendor
Name
Highlight features
Description
Price
Actions

mageplaza

Gift Card by Mageplaza

Virtual or combined gift cards
Flexible gift card values based on the prices
Cards sent through Gmail or post office
Beautifully designed gift card
Suitable for custom designs, themes

Magento 2 Gift Card extension will make shop owners give the presents to their friends, family members, and colleagues. It is flexible to design their gifts by their own and it can be sent via email, print out or post office.

magetop

Gift Card by Magetop

Edit voucher templates
Set gift card value and price
Allow buyers to add messages
Track gift cards purchases and usage in the backend
Custom email templates

Magento 2 Gift Card extension by Magetop is a go-to solution if you just start an online business and need to boost revenue by selling gift cards. The module includes basic features you need to create and configure a gift voucher for different purposes: promotions, rewards, fitness packages, or event tickets.

aheadworks

Gift Card by Aheadworks

Adding the physical, virtual, and combined gift cards
Customers can write personal message on the gift
The value can be fixed or in a custom amount
The documentation available within the gift card extension
Magento 2.0 Gift card extension Support API
Creating design offered to the customers
Gift code grid can be added by admin from backend

Aheadworks gift card extension for Magento 2 is one of the best tools for customers to send the gift certificate designed with beautiful themes to their friends, their relatives

mageants

Gift Card by Mageants

Offer custom design templates and flexible pricing schemes gift carts
Support both Physical and E-gift (Virtual) Card
Track all the purchased gift cards
Allow customers to attach a custom message with a gift card
Manage expiration date and alerts to run timely promotions and keep customers informed

Magento 2 Gift Card is a flexible tool to build powerful gift cards that match your business model and customer preferences perfectly. Provide these gift cards to your customers and let them send to family and friends via email or post or simply redeem the card.

magedelight

Gift Card by Magedelight

Purchasing the physical or virtual gift cards
Gift cards can be sent through email or post
Unlimited gift cards with fixed price or price range
Design gift card template easily
Manage status of sold gift cards
Multiple coupon codes can be applied during checkout
Generate and manage numerous gift card codes from backend

The gift card extension in your Magento 2 store bring about your customers the chance to send the gift card to their friends and family members. Base on the price, you can generate the various gift certificates. Moreover, it also very easy to personalize gift cards by including recipient name, sender name. From the backend, you can manage purchased cards and customers or they can share the codes socially.

mageworx

Gift Card by Mageworx

Various gift card types such as email, print-out, mail
Various pricing schemes and values
Manage gift cards on the backend
Creating gift card codes in bulk
Gift card with Expiration Date
Support multiple stores and currencies store setup

It takes a lot of time for the gift-giving process. Therefore, Magento 2 Gift Voucher extension is the solution for generating flexible gift certificates quickly and the customers will feel so satisfied.

webkul

Gift Card by Webkul

Gift card product type including ensuring a smooth creation of gift cards through admin panel
Customers can use all or one of the gift cards to make purchases
Using one gift card based on different prices
Recieve email notifications

Magento 2 Gift Card module helps admin to generate gift certificates base on product types. Customers also can create different of gift cards by themselves. Then as a gift, it will be sent to friends, relatives, etc on special days.

mconnect

Gift Card by Mconnect

Create/Generate an unlimited number of gift cards & vouchers
Sent gift cards to your shoppers through email or post office
Ability to use certificate value or a custom value
Manage or track purchased gift codes
Add multiple voucher codes on the cart page

Magento 2 Gift Card & Certificate Extension is helps store to increase customer loyalty by generating and sending unlimited gift cards or vouchers to your shoppers. Customers can choose to use it or customize it as per their needs. Besides, admin can set the voucher usage based on the condition.

bsscommerce

Gift Card by Bsscommerce

Sell gift card as a new product with set prices and values
Upload multiple gift card templates
Import and generate gift code patterns
Apply vouchers in the cart or the checkout page
Send gift cards via email or posts
Track code purchase and usage

BSSCommerce Magento 2 Gift Card extension improves user experience by providing flexible gift card designs and value settings. The gift voucher confirmation can be sent via email to both senders and recipients.

magenest

Gift Card by Magenest

Allow stores to sell gift cards as products
Set the value of the gift card as an available option, a fixed value, or within a range
Personalize the voucher with images and messages
Update the balance if the order is refunded
Notify customers about the gift code expiration via email
Allow using the gift code for one or multiple orders

Magenest provides online merchants with a Gift Card extension for Magento 2, which includes all basic features to motivate gift card purchases. The module ensures your management process becomes easier and customer experience is personalized to the fullest. Now you can retain customers better, attract new visitors and increase your sales without efforts.

amasty

Gift Card by Amasty

Design gift cards base on different types of templates and custom options
Flexible pricing and value configuration
Manage purchased gift cards
Send through email or post office
Supply the beautiful gift card templates

The Magento 2 Gift Card extension helps to send the gifting cards designed on their own. The gift certificates sent through email or post office. When the customers purchased the certificate, a unique code will be sent with the greeting message. Base on different pricing types, the module create gift card using card images or uploading their own images.
---
More Reviews from Mageplaza
These 11 Gift Card modules are ranked based on following criteria:
Rating review on Magento Connect, Magento Marketplace and vendor's website.
The price and features.
The vendor's reputation and Search Engine Ranking.
Social media metrics such as Facebook, Twitter, Google+.
Mageplaza team and expert review.
Top 11 Magento 2 Gift Card Vendors
Thank every vendor that has made this Top 11 Gift Card list! This is the most comprehensive list of best Gift Card on the internet and we are honoured to have you as part of this!
We would like to give the best commendation to all of the vendors who have done the number one of the Gift Card brief! It is appreciated to be the most awesome and exhaustive result from searching on Google. We are pretty proud of your appearance on this list. Many thanks for your benefaction to our lives!