Mageplaza Banner Slider - 5+ Case Studies on Actual Magento 2 Stores
Mageplaza Banner Slider - 5+ Case Studies on Actual Magento 2 Stores
There are numerous things an online store can do to make the most of its online presence in terms of generating visitors and efficiently communicating with customers. Using appealing and well-thought-out banners for various purposes is becoming increasingly popular, as it improves the online store's performance and user experience in a variety of ways.
Let's dig deeper into the effectiveness of banner sliders in real-world stores. The following samples are taken from real Magento 2 stores that use a Magento 2 Banner Slider extension to maximize the potential of banners. In the store, you'll see how the module works.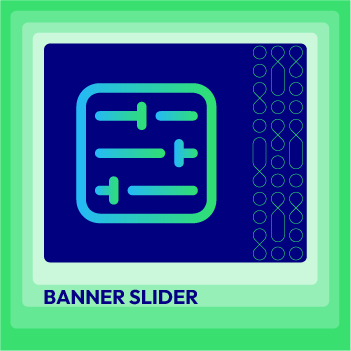 FREE Banner Slider for Magento 2
Increase customer awareness and grow click-through rates with eye-catching banner sliders
Check it out!
Main contents
How online stores are using Magento 2 Banner Slider?
Case study #1: Tulumba - Turkish online grocery store attracts customers with offerings slider
Tulumba is a Turkish online grocery store based in America. It's a great place for those who live in America but crave Turkish food or simply looking for anything you need for your home. Tulumba has a wide range of products arranged neatly on its shopping site with an easy-to-navigate menu and different categories.
Tulumba uses a big banner slider at the homepage that includes three banners illustrating different campaigns currently running on the store. Tulumba uses the SlideOutLeft effect for its banner slider. Particularly, these banners are relatively displayed on the slider from right to left direction one by one each every approximately 5 seconds on loop.
When you click on a banner, you'll be redirected to the layered navigation page where you can see and buy products applied in the campaign.
Case study #2: Blumenkind - German accessories store with featured collections
Bluemenkind is a German accessories store with different types of stunning products such as clocks, bracelets, rings, earrings, necklaces, and other beautiful jewelry.
Because the things they offer are closely tied to the beauty and appearance of their customers, the appearance of the products should be given more attention. Alternatively, the products should be displayed in a pleasing and appealing manner.
That's the reason why Blumenkind uses a banner slider to showcase its products in an exciting way. An image in the product collection shows up then gradually fades out before the next comes out. It's called the FadeOut effect that is suitable for this kind of product showcase in an accessories store.
Case study #3: Soldini - An Italy-made shoe store with a featured items slider
Soldini brings to you the most high-quality shoes that are strictly Italian authentic, and original with scrupulous attention to every detail in design and leather used. Since 1945, the brand has always guaranteed the authenticity of Italy-made footwear.
The latest collection is shown right on the homepage in a sleek and automatic banner slider on Soldini's website, making it easier for customers to shop here. The brand presents its current items in a straightforward way while making them look eye-catching in the eyes of customers by using the Standard effect from the Magento 2 Banner Slider extension.
Case study #4: ZuiderSter - Capture customers' attentions with beautiful banners on the homepage
ZuiderSter store has all you need to decorate your home. Here, you will find furniture of all shapes and sizes, with different styles and for every budget. Like the Soldini store, ZuiderSter also uses Magento 2 Banner Slider with the Standard effect for its banner slider that shows typical total living items in their store.
Only with two banners, ZuiderSter stills creates a spotlight for the visual appeal of the entire website. It looks like customers will have a live show right at the store's homepage, where they will be briefly clear on the store's product offerings.
Case study #5: Zacatrus - Slide show new board games collections
Zacatrus is an online store that sells board games for audiences with over 7000 products to choose from and high-quality service for everyone who comes to experience the products here. The store also collaborates with publishers and various channels to promote gaming culture, so the product images play an important role in the Zacatrus website.
Magento 2 Banner Slider is used to display the brand's most recent products on the homepage. Each banner appears from right to left, following the SlideOutLeft effect and links to the product page for the featured item. Customers can then navigate to the product page and place an order directly from the homepage, rather than having to browse through the website's various products.
Why Magento 2 stores should use Banner Slider?
Here're 4 reasons why your website should have a banner slider that shows beautiful and well-thought images:
Enhance the overall visual appeal of your web stores
Did you know that 38% of people will stop engaging with a website if the layout or content is unattractive? Sliders will help you reduce this number because they're truly visually appealing.
A slider with well-design images will be an attraction holder on your website. It's pleasing to see and easy to interact with. It's often the first element users encounter when visiting your website. Therefore, banner sliders that blend well with other available visual elements will be the most effective combination to increase the visual appeal of your website.
Increase conversion rates
As sliders effectively capture attention for your website, they'll be helpful to increase conversion rates. Beautiful image sliders will create an impact on your users through their agreeable aspects. This one-stop point for users may orient them toward the next content navigation in their long journey on your website. You can expect better conversion rates for your website when highlighting your promotion campaigns, offerings, and upcoming events with stunning and clear-cut banner sliders rather than text-based announcements.
Display more content in less space
Customers have shorter and shorter attention spans today, so something unique and exciting will easily fall into their eyes. Understanding this, online stores using the movement of banner sliders are taking the right way to archive the customers' first sight while optimizing their content display across their website.
In a slider, a banner only shows when its turn comes. It allows displaying content within the banner area while using the rest for other content. A banner slider will not disturb other elements as it takes up one permanent place on your website and shows multiple banners in an intuitive manner. Your customers don't have to scroll down to see banners one by one; a slider gets all in one for them.
Improve user experience
Visitors can see important messages from the banners right on the homepage. They'll decide to continue exploring your site or not. Eye-catching and well-thought banners will keep them engaged with your websites.
Final words
Using a banner slider is a great method to make your material stand out and be more appealing to the eye. Although banner sliders are frequently criticized for slowing down your website's speed, you can use the Magento 2 Banner Slider extension, which is completely responsive and user-friendly. It allows you to have an unlimited number of banners in a slider and does not affect the loading time of your pages.
---
---
Jade is a content creator, book lover, and a hodophile. She loves to learn skills and practical knowledge to excel at marketing, especially content marketing.
Subscribe
Stay in the know
Get special offers on the latest news from Mageplaza.
Earn $10 in reward now!