Top 20 leading offshore rig companies worldwide
Experienced E-commerce Agency for

Magento/ Adobe Commerce/ Shopify/ Shopware

Development
The global rig industry has been an integral part of the economy and is becoming more important as energy demand escalates. Several companies around the world have extensive experience in the oil drilling industry. 
This blog will explore the top 20 leading offshore rig companies that have established their preeminence in this perpetually evolving industry. So get ready and embark on this expedition on the sea!
Table of Contents:
What is an offshore rig company?
An offshore rig company, also known as an offshore drilling business, is a specialized business that provides offshore oil and gas production services. These companies operate, manage, and maintain offshore drilling rigs, platforms, and associated equipment in oceans or seas.
Offshore rig firms play an essential role in the oil and gas sector because they facilitate the exploitation of hydrocarbon reserves beneath the seabed. They provide various services, such as well drilling, installation, maintenance of production platforms, exploration activities, and logistical support.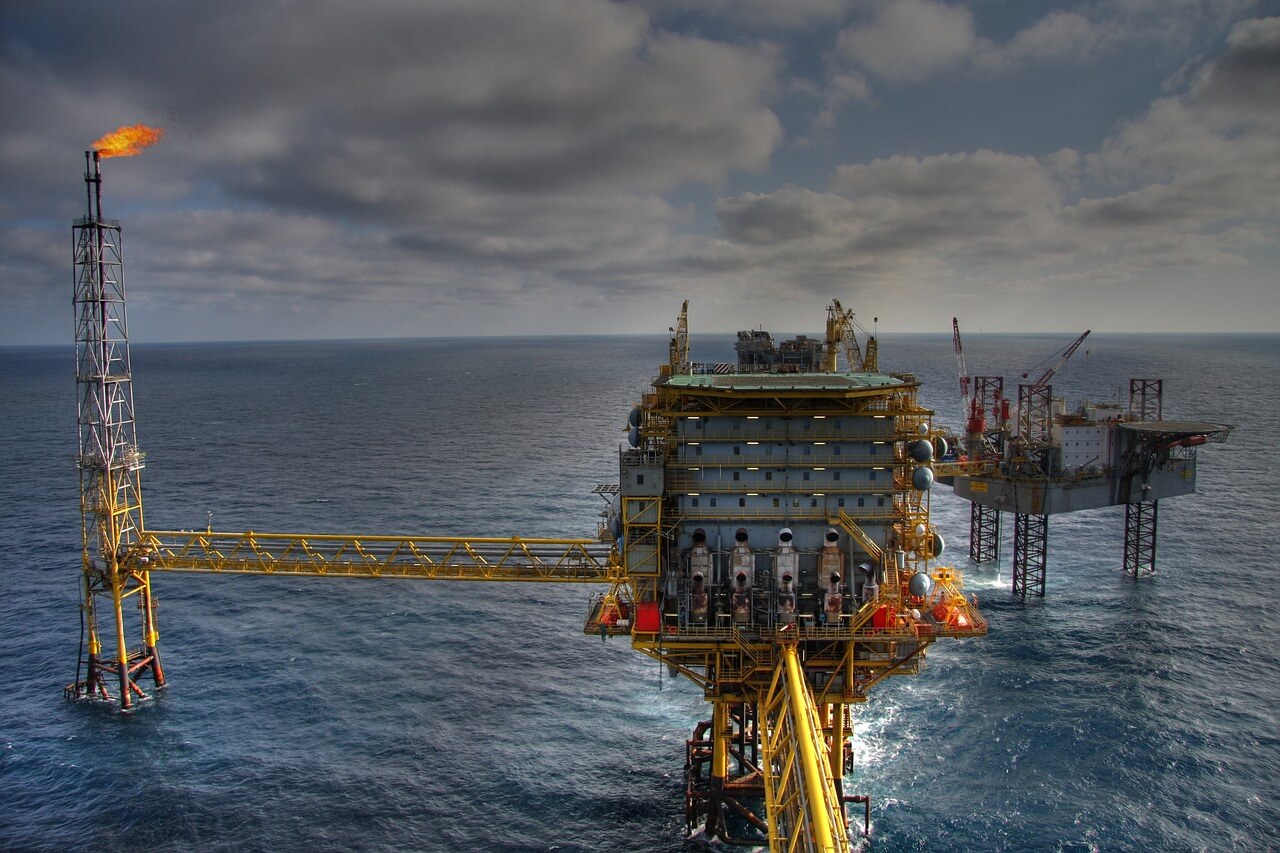 To complete offshore drilling operations, offshore rig companies frequently partner with oil and gas exploration and production businesses, as well as governmental organizations. They access and extract oil and gas reserves beneath the bottom using innovative drilling technology, equipment, and machinery.
Offshore rig companies' success and capabilities are critical to exploring and developing offshore oil and gas resources. This contributes considerably to meeting global energy demands. These companies operate globally, catering to offshore projects in different regions, including deepwater and ultra-deepwater locations.
Types of offshore rig companies
Several types cater to different aspects of the offshore drilling industry. Here are some popular types:
Owners and operators of offshore drilling rigs

: These firms own and operate offshore drilling rigs, which they lease to drilling contractors or oil and gas companies. They invest in the acquisition and upkeep of drilling assets, oversee rig operations, and enter contracts for their use.

Drilling contractors

: These businesses provide drilling support for oil and gas exploration and production businesses. They own and operate drilling rigs, such as jack-up rigs, semi-submersible rigs, and drillships, and provide contract services.

Rig design and construction companies

: These businesses are dedicated to designing, engineering, and building offshore drilling rigs. They create new rig designs, integrate advanced technologies, and supervise construction. Rig design and construction firms collaborate closely with drilling contractors and rig owners to provide bespoke rigs that suit project specifications.

Offshore support services

: These businesses offer various services related to the offshore drilling process. They provide logistical support, transportation of workers and equipment, provision of food and consumables, and other services needed to keep offshore drilling operations running.

Integrated oilfield services

: These companies provide various services to support offshore drilling operations. They provide drilling services, well building and completion services, maintenance and repair services, well testing, and more. Integrated oilfield services businesses frequently have many areas of expertise and work closely with drilling contractors to maximize drilling operations.
Top 20 leading offshore rig companies in the world
1.
Ensco
Ensco, a global offshore drilling services provider, boasts a diverse fleet comprising 39 oil rigs, 13 ultra-deepwater drillships, semisubmersibles, and modern jack-ups. In 2019, Ensco Plc acquired Rowan Companies plc and subsequently changed its name to Valaris Plc.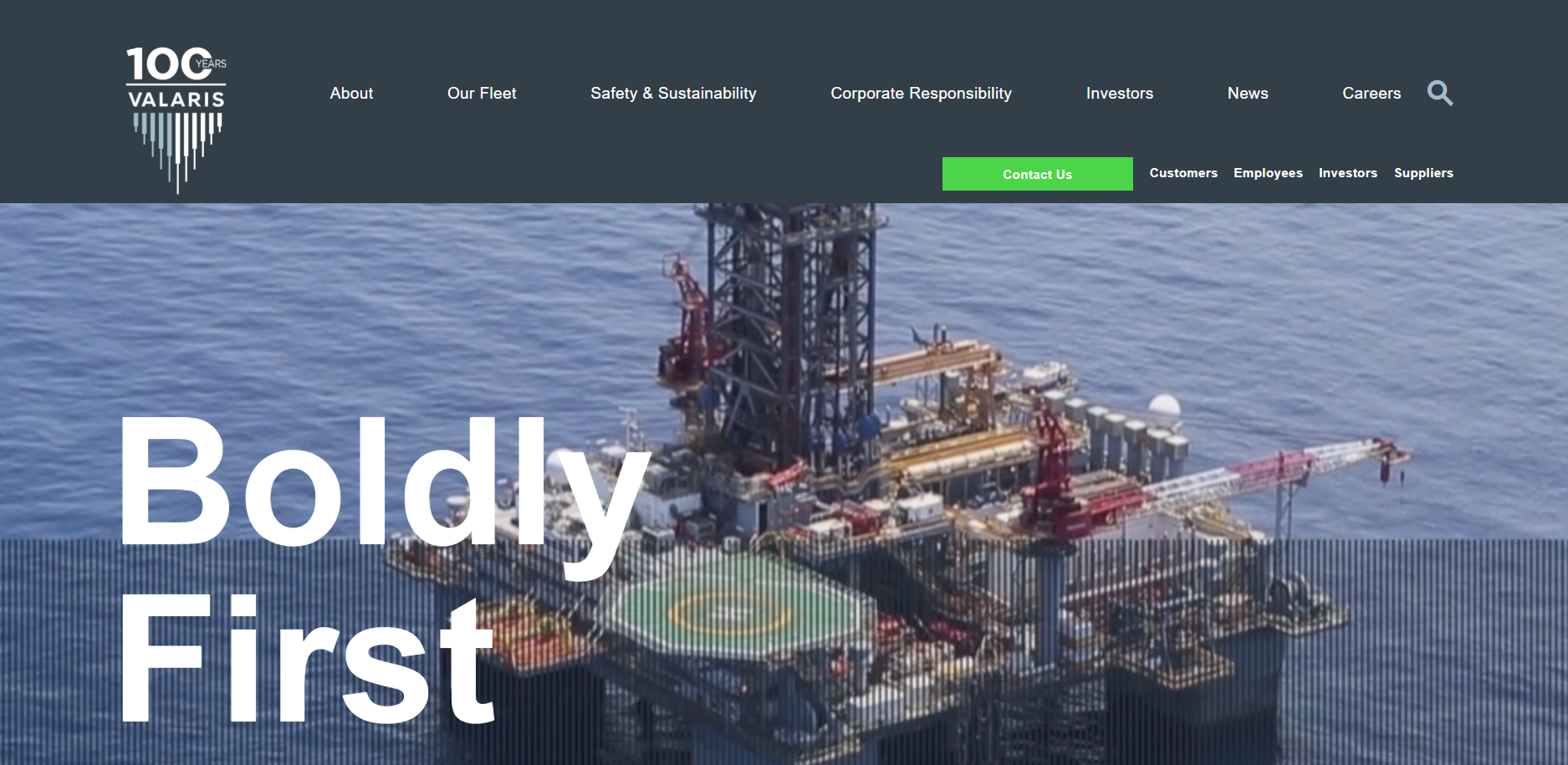 Headquartered in London, UK, the company generates annual revenues surpassing one billion US dollars. Ensco is strategically led by a team of 5,400 skilled professionals. 
Ensco operates in key basins like the US Gulf of Mexico, Brazil, the Middle East, Asia, Africa, and the Pacific Rim. The company has established itself as a prominent player in the industry. Renowned for its cutting-edge fleet, Ensco Plc stands out as one of the leaders in technological advancements within the petroleum sector. 
Notably, the company possesses the largest jack-up fleet globally, enabling operations in the challenging environments of the North Sea and Middle Eastern waters. 
Equipped with hybrid mooring technology, the company's submersibles facilitate drilling at depths ranging from 1500 to an impressive 10,000 feet. Meanwhile, the ultra-deepwater drillships can reach depths of up to 12,000 feet.
With such advanced capabilities, Ensco Plc guarantees its client's proficient drilling operations and efficient reservoir management.
2. Schlumberger
Schlumberger, the largest oilfield services company globally, achieved record-breaking full-year revenue of $32.81 billion in 2018. This marked a notable 7.8% increase compared to its 2017 revenue of $30.44 billion.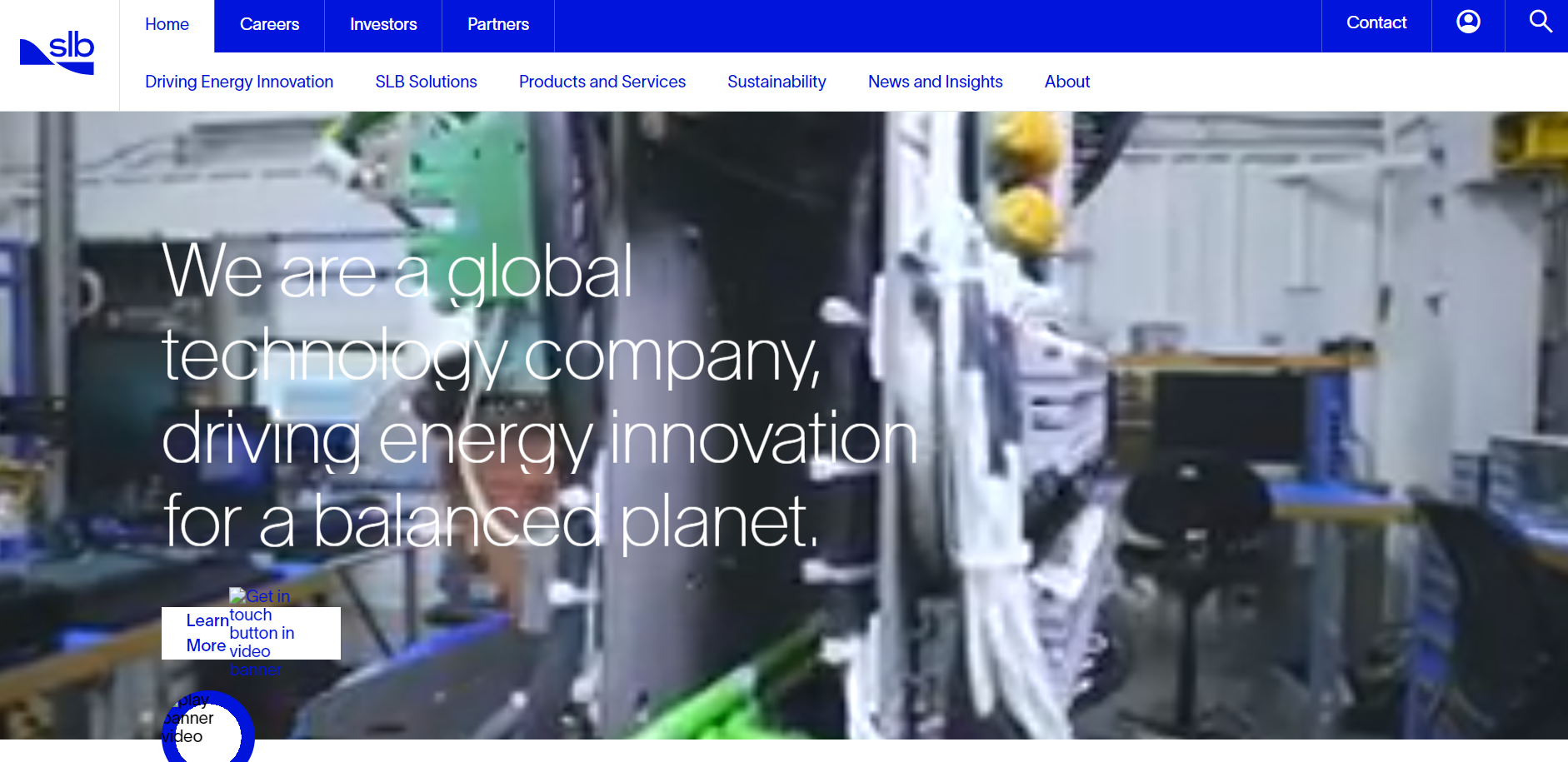 Based in Houston, Texas, Schlumberger offers a comprehensive range of products and services. This encompasses formation evaluation, directional drilling, well cementing and stimulation, well completion and productivity, and IT infrastructure.
The company's offshore drilling services encompass a wide spectrum, including extended-reach, deepwater, and high-pressure, high-temperature wells. The company also operates in multilateral and unconventional gas drilling. 
Schlumberger has been actively involved in various projects, such as providing drilling management services for the Epsilon Oilfield in the Aegean Sea, Greece. Additionally, the company has played a vital role in developing oilfields like the Avouma Field in Gabon and the Bream Area Project in the Central North Sea, Norway.
3. Halliburton
Halliburton is a US and Dubai-based oilfield services provider with $23.99 billion in revenues in 2017. This showcases a notable 16.37% growth compared to its 2016 revenues of $20.62 billion.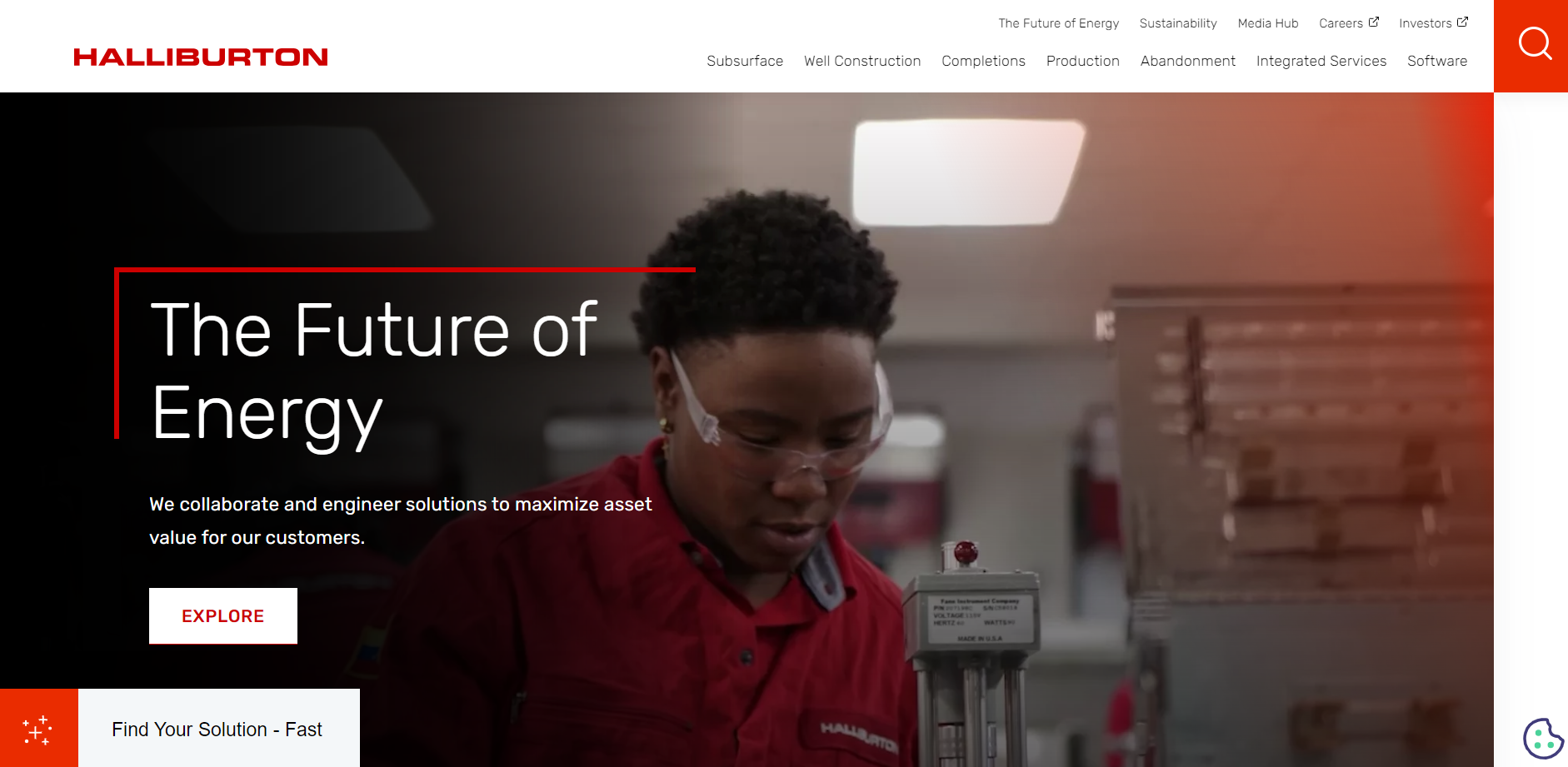 Specializing in comprehensive solutions for the oil and gas industry, Halliburton offers a wide range of products and services that span the entire reservoir lifecycle. From identifying reserves to drilling and formation evaluation to production optimization, Halliburton is committed to supporting various aspects of the industry.
Halliburton's offshore drilling systems and services encompass a diverse array of capabilities. Their expertise lies in directional and horizontal drilling, logging-while-drilling, measurement-while-drilling, underbalanced applications, and multilateral systems. 
The company provided drilling services for the Jasmine field in the North Sea, UK. Additionally, Halliburton has played a significant role in developing offshore fields such as Tupi, Barracuda, and Caratinga in Brazil.
4. Seadrill
Seadrill, established by John Fredriksen in 2005, has its primary office in Hamilton, Bermuda. Anton Dibowitz is currently the CEO of the company.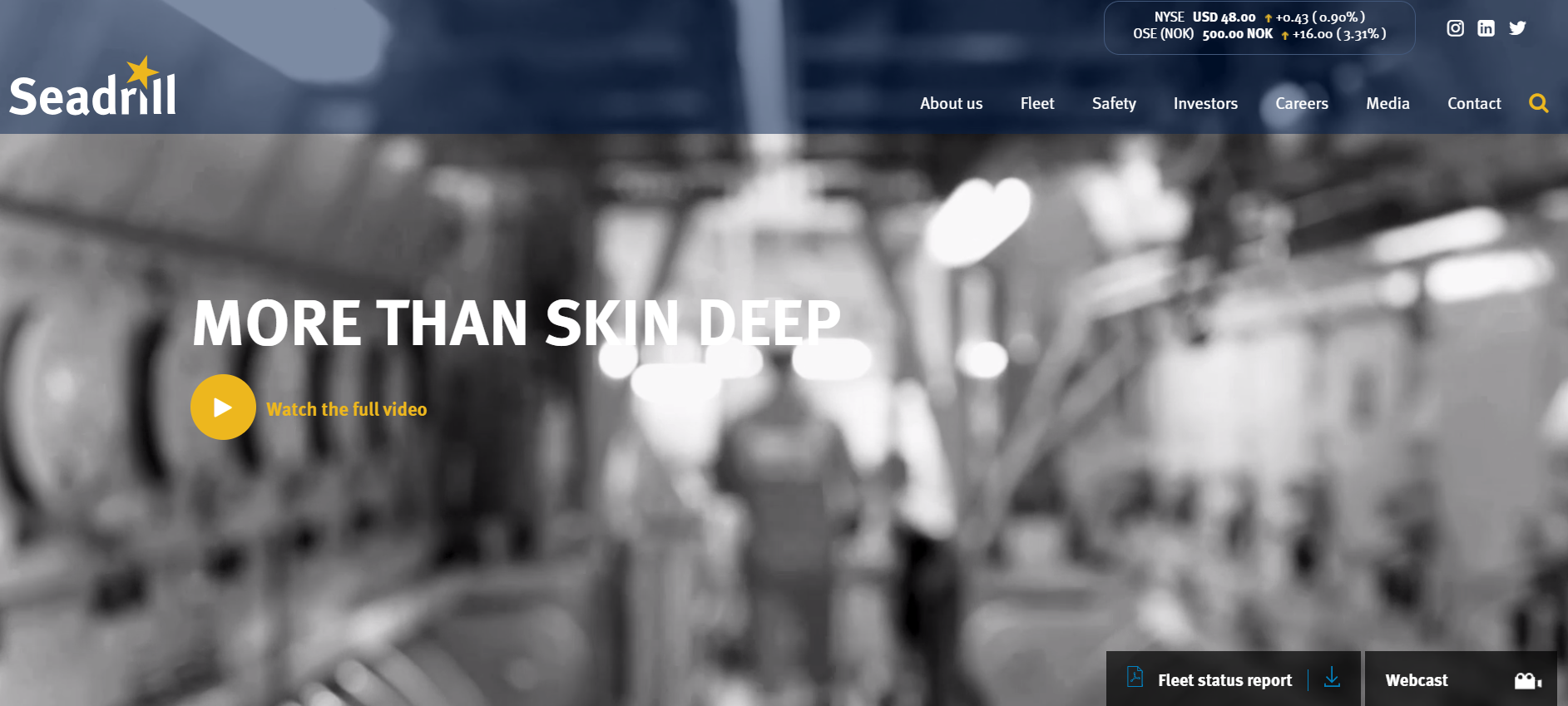 With a focus on embracing and advancing innovative maritime technologies, Seadrill strives to enhance digital connectivity for efficient asset management on behalf of its clients. The company also has training institutes that provide technical and leadership training courses in the maritime and subsea sectors.
While Seadrill is incorporated in Hamilton, Bermuda, its headquarters are in London. The company maintains another central office in Houston and operates several regional offices across more than 20 countries. Seadrill has employed a workforce of over 4,000 professionals.
Seadrill owns and operates an impressive fleet of 35 drilling rigs. Its commitment is to maintaining standardized assets through its rig asset management platform. This platform offers real-time information regarding the functioning and performance analysis of the rigs. 
Additionally, Seadrill owns 10 drillships and 4 semisubmersibles, further expanding its capabilities. The company demonstrates a strong financial performance with annual revenues surpassing 1 billion US dollars.
5. Fluor 
Fluor was founded by John Simon Fluor in 1912 and has its primary office in Texas, United States. The CEO of the company is David Constable.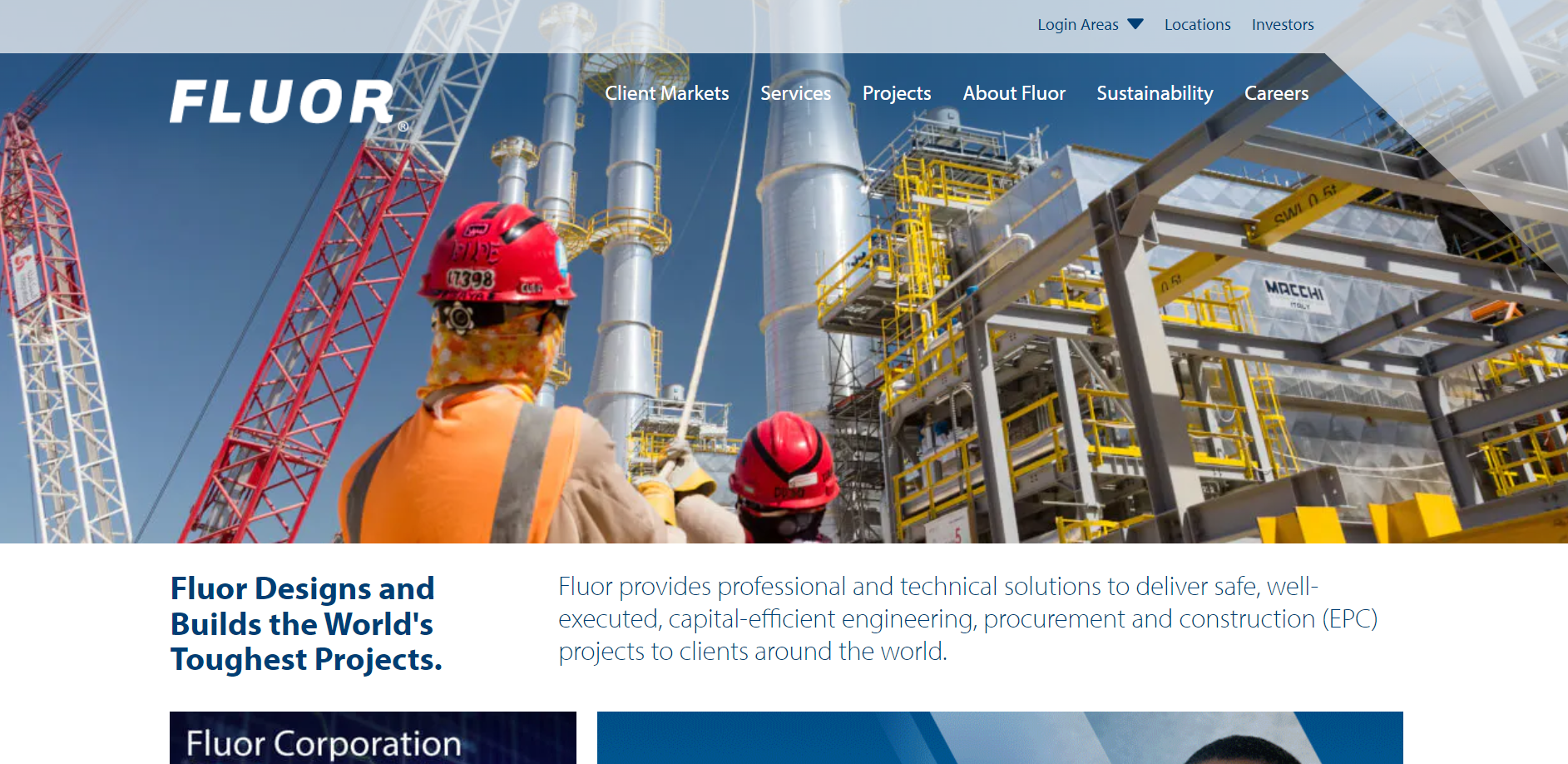 Fluor Corporation, recognized as the world's third-largest offshore drilling company, is a major producer of anti-pollution products. Fluor provides a wide range of services through its subsidiary companies operating in the gas and oil sector, engineering, and construction.
With an annual revenue of approximately $15.66 billion in 2021, the company secured the 196th position on the Global 500 list of the biggest corporations. Presently, Fluor employs a workforce of around 55,000 professionals across more than 50 countries. 
Although headquartered in Irving, Texas, United States, the company operates globally. Fluor has been involved in various complex ventures, including constructing notable projects. Some can be mentioned, such as the Nuclear Laboratories in Canada, the Al-Zour oil refinery in Kuwait, and the open-pit copper mine in Peru. 
The company has received numerous accolades from esteemed organizations such as the International Society for Pharmaceutical Engineering and the Project Management Institute. Fluor emphasizes its vision of delivering cost-effective, innovative solutions to maximize clients' capital efficiencies.
6. Baker Hughes
Baker Hughes, founded by Walter Benona Sharp and Howard R. Hughes in 1907, is headquartered in Houston, Texas, United States. Lorenzo Simonelli is the current CEO of this company.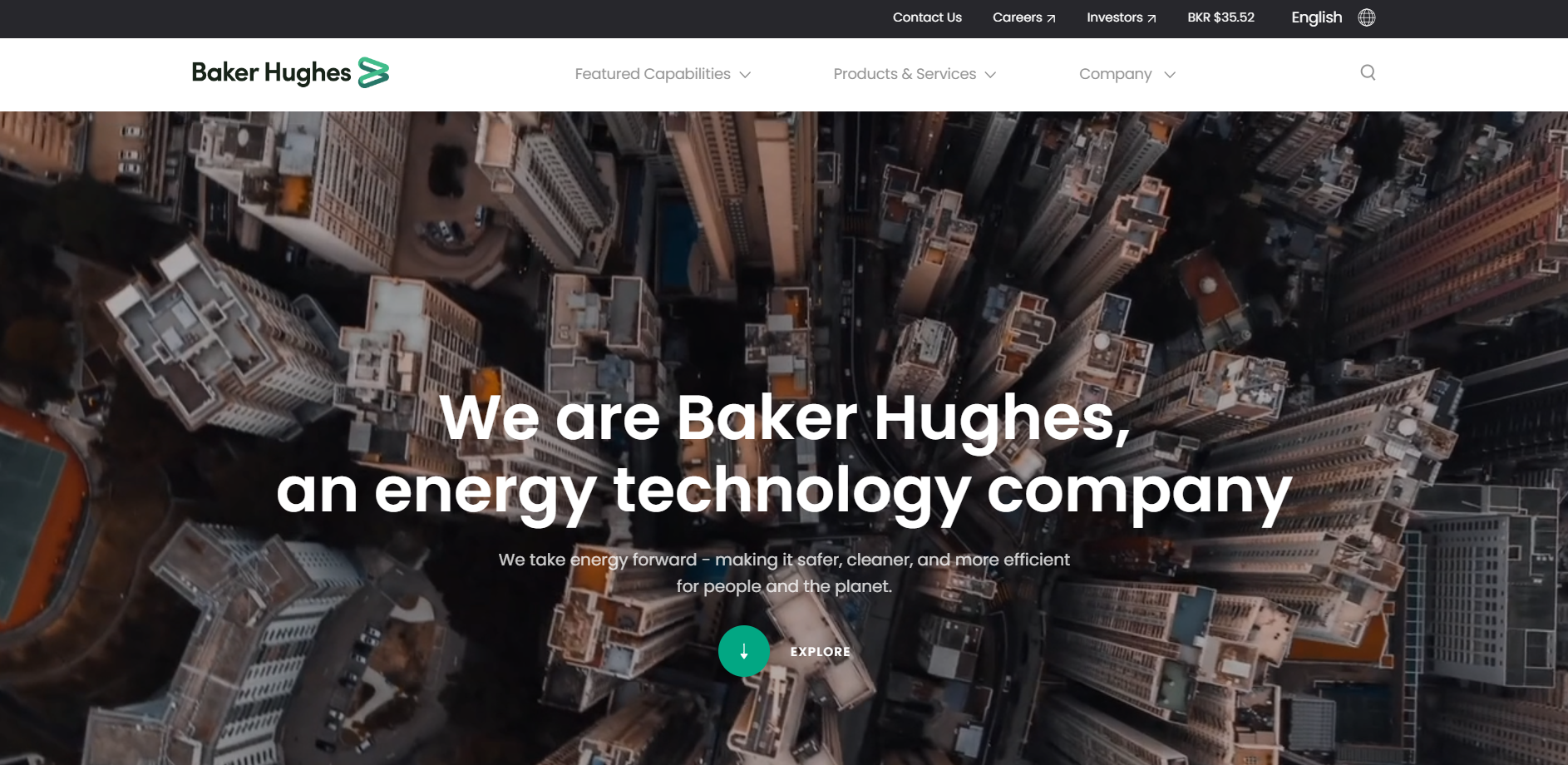 In 2018, Baker Hughes achieved revenues of $22.9 billion, reflecting a 5% increase compared to the previous year.
Baker Hughes provides drilling, completion, and production services. The company primarily works in the oil, gas, and alternative energy industries. The company offers a comprehensive range of offshore drilling services. That includes directional drilling, coiled tubing, re-entry, logging while drilling, drilling optimization, and more.
7. Petrofac
Petrofac is one of the leading offshore rig companies in the UK. Renowned for its expertise, Petrofac provides a comprehensive range of services in the petroleum industry.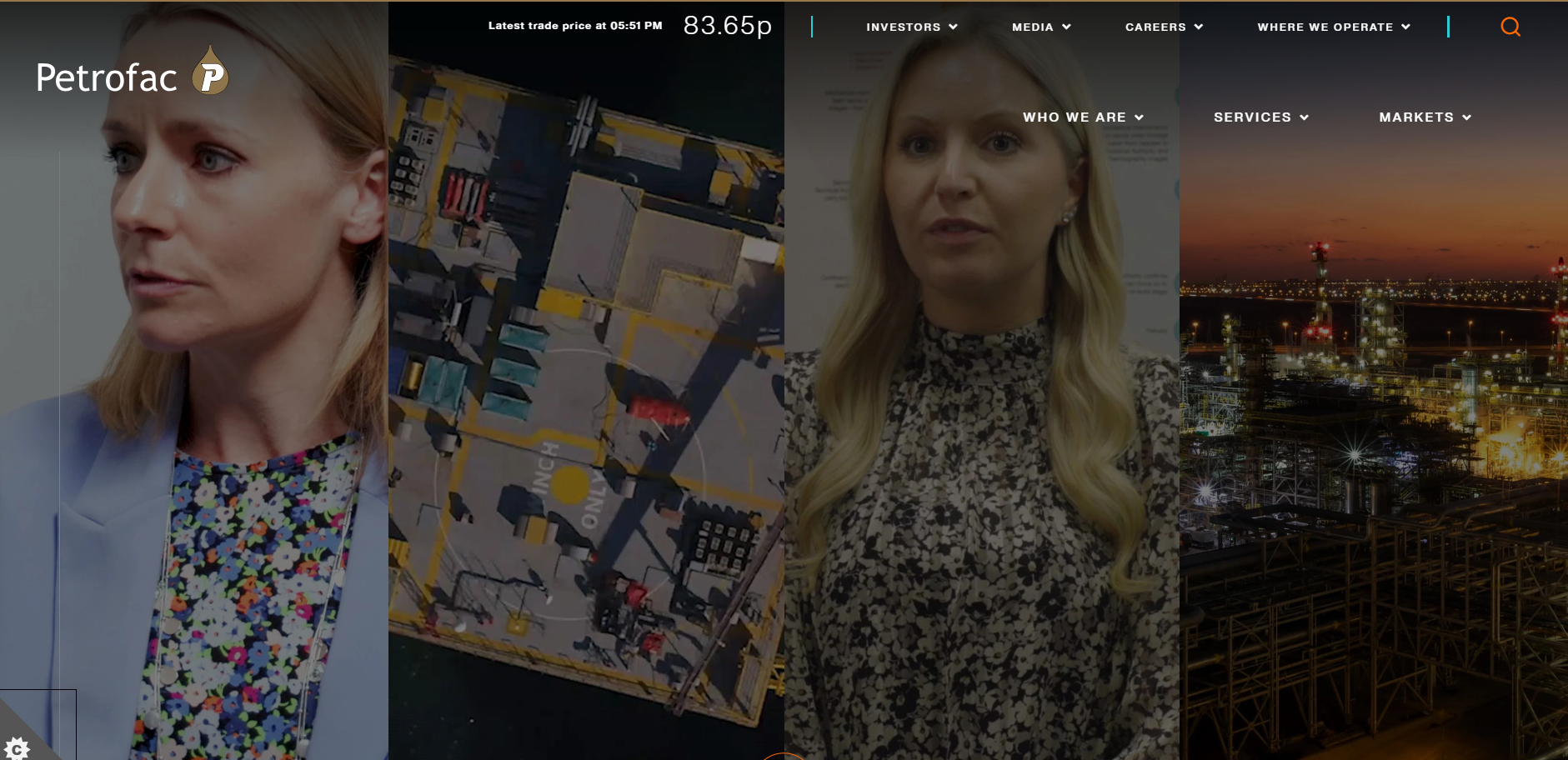 The company experienced a decline of 8.85% in revenues during 2018, decreasing from $6.39 billion in 2017 to $5.83 billion.
Their offerings include well engineering design, field evaluation, management, operations performance improvement, and optimization. With a commitment to excellence, Petrofac ensures efficient and effective operations throughout the entire well lifecycle.
In addition to their extensive services, Petrofac specializes in offshore drilling solutions. Their capabilities cover a wide spectrum, including deepwater, coiled tubing, extended-reach, high-pressure, high-temperature (HPHT), and more. These services enable Petrofac to address complex drilling requirements and deliver reliable outcomes for its clients.
8. Transocean
Transocean is headquartered in Vernier, Switzerland, with an annual revenue of approximately $7 billion. Founded in 1973, Transocean was formed by merging Sonat Incorporated with multiple smaller drilling companies.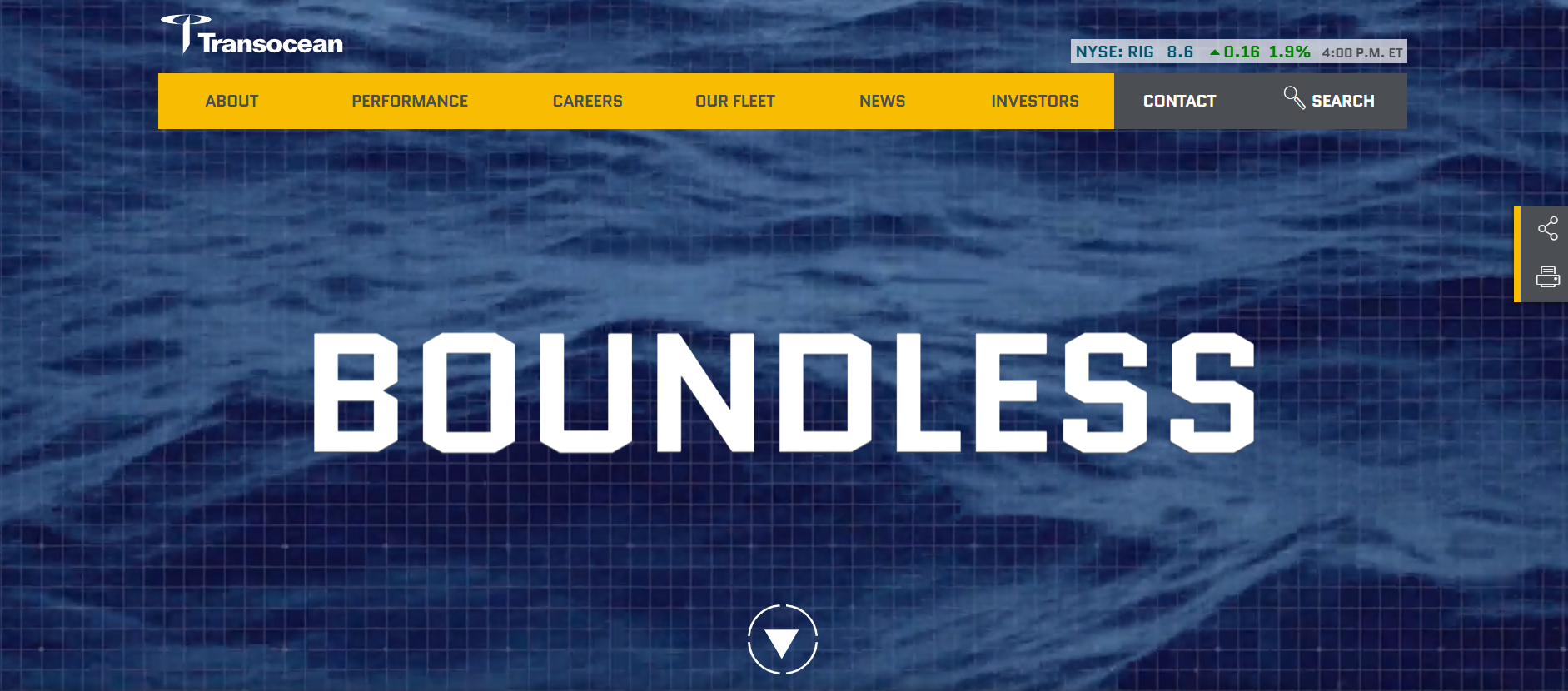 With a global presence across over 30 countries, Transocean maintains major offices in the United States, Scotland, Brazil, Malaysia, Indonesia, Norway, and other countries.
Transocean operates a fleet of 49 offshore drilling units, including ultra-deepwater oil rigs, with 15 of them specifically designed for challenging environments. Notably, 85% of the company's rigs have been delivered within the past eight years, making Transocean renowned for its diverse and flexible rig offerings. 
The upcoming rigs incorporate the company's proprietary hybrid technology to maximize reservoir productivity. Additionally, Transocean has successfully constructed the Deepwater Titan, an advanced ultra-deepwater drillship.
As part of its commitment to talent development, Transocean regularly organizes training and internship programs for individuals seeking to join the company. Moreover, these initiatives also extend to its existing workforce of 10,000 employees, fostering continuous growth and skill enhancement opportunities.
9. Noble Corporation
Established in 1985, Noble Corporation is headquartered in London, United Kingdom. The company, led by CEO Julie J. Robertson, generated approximately $1.2 billion in annual revenue in 2021.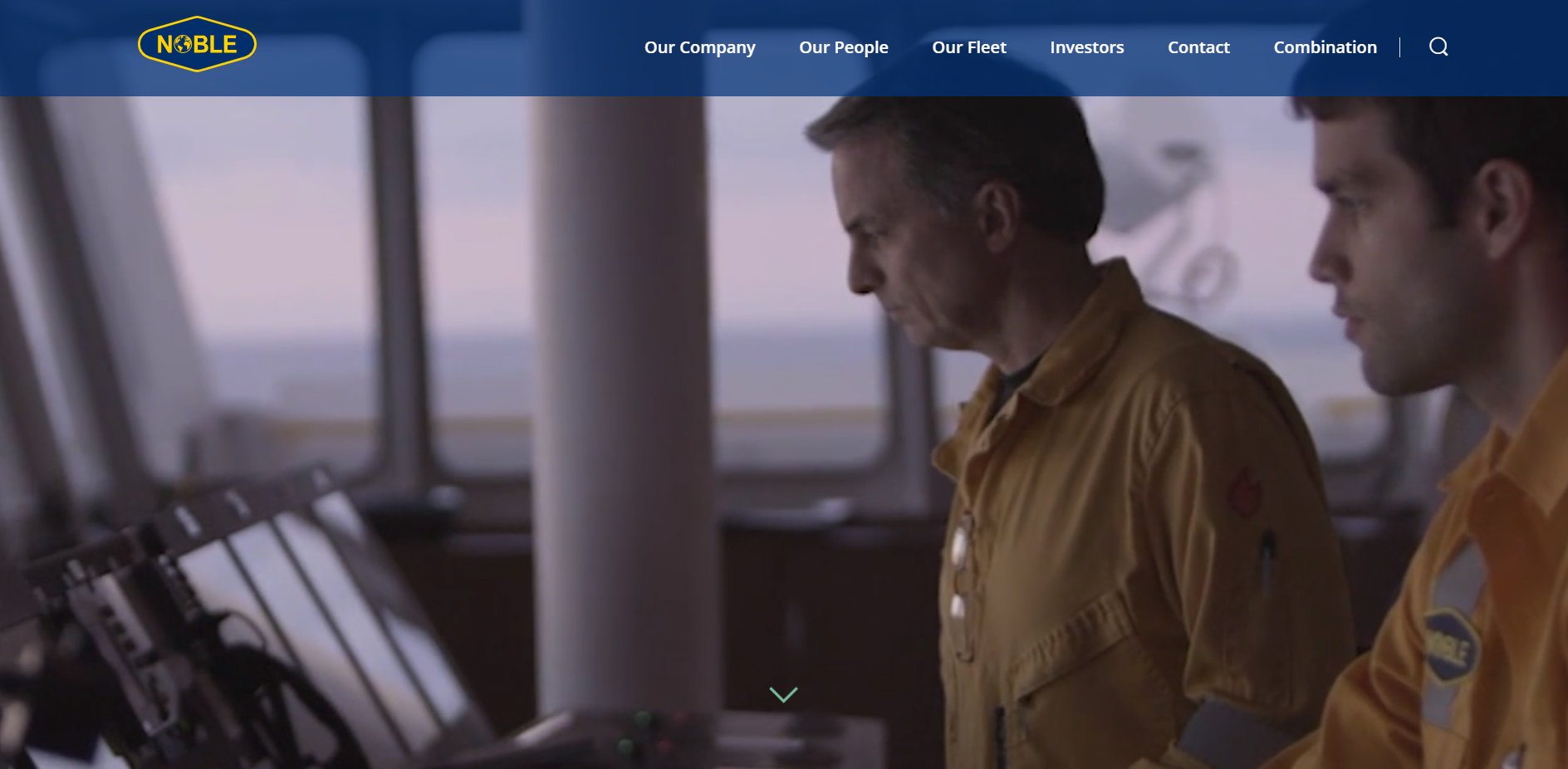 With a workforce of over 2,500 employees, Noble Corporation operates branch offices in various countries, including the United States, Canada, Malaysia, Qatar, Myanmar, Switzerland, Luxembourg, and Saudi Arabia.
Specializing in offshore drilling services within the oil and gas sector, Noble Corporation possesses a fleet of around 20 mobile offshore drilling units. This fleet includes 12 floaters and 8 jack-up rigs. This enables the company to focus on deep-water and jack-up drilling operations across established and emerging markets worldwide. 
Noble Corporation is recognized for its versatility, boasting one of the most diverse fleets in the energy industry. The company's clientele comprises both independent companies and government-owned enterprises. This reflects its broad range of services and industry expertise. 
With a longstanding presence in the offshore drilling sector, Noble Corporation has been actively contributing to the industry since 1985, leveraging its extensive experience to deliver high-quality services to clients worldwide.
10. Diamond Offshore Drilling
Established in 1989, Diamond is headquartered in Texas, USA. The company maintains branch offices in Southeast Asian nations, North America, and Scandinavian countries.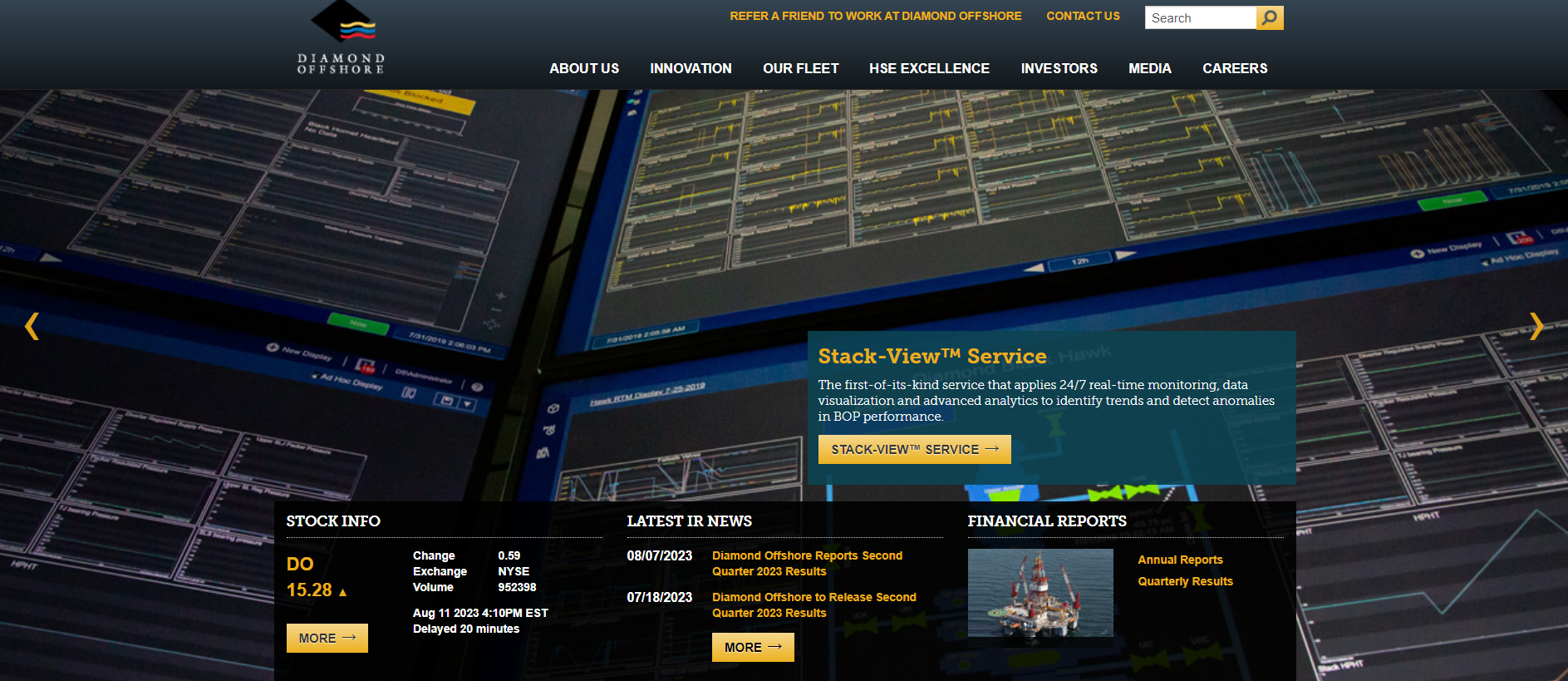 Diamond Offshore Drilling operates as an offshore drilling contractor within the oil and gas sector. Diamond provides oil well construction and asset management services to both independent companies and government-owned enterprises. In 2017, Diamond Offshore Drilling achieved approximately $1.5 billion in annual revenues.
With ownership of 12 offshore drilling rigs, consisting of 8 floating platforms and 4 drillships, Diamond Offshore Drilling holds a significant position within the energy industry.
The company has gained a reputation for pioneering technologies, including the Pressure Control by Hour Service. Diamond Offshore Drilling has also introduced the Sim-Stack technology, which greatly accelerates drilling operations. 
According to company officials, the implementation of this technology is the driving force behind the success of the most challenging projects. One of which is in the Gulf of Mexico, surpassing the scheduled completion date. 
11. Weatherford
Weatherford is an Irish oil and natural gas service company with a comprehensive portfolio that expands various areas within the oil and gas industry. The company maintained steady revenues in 2018, amounting to $5.74 billion, compared to $5.69 billion in 2017.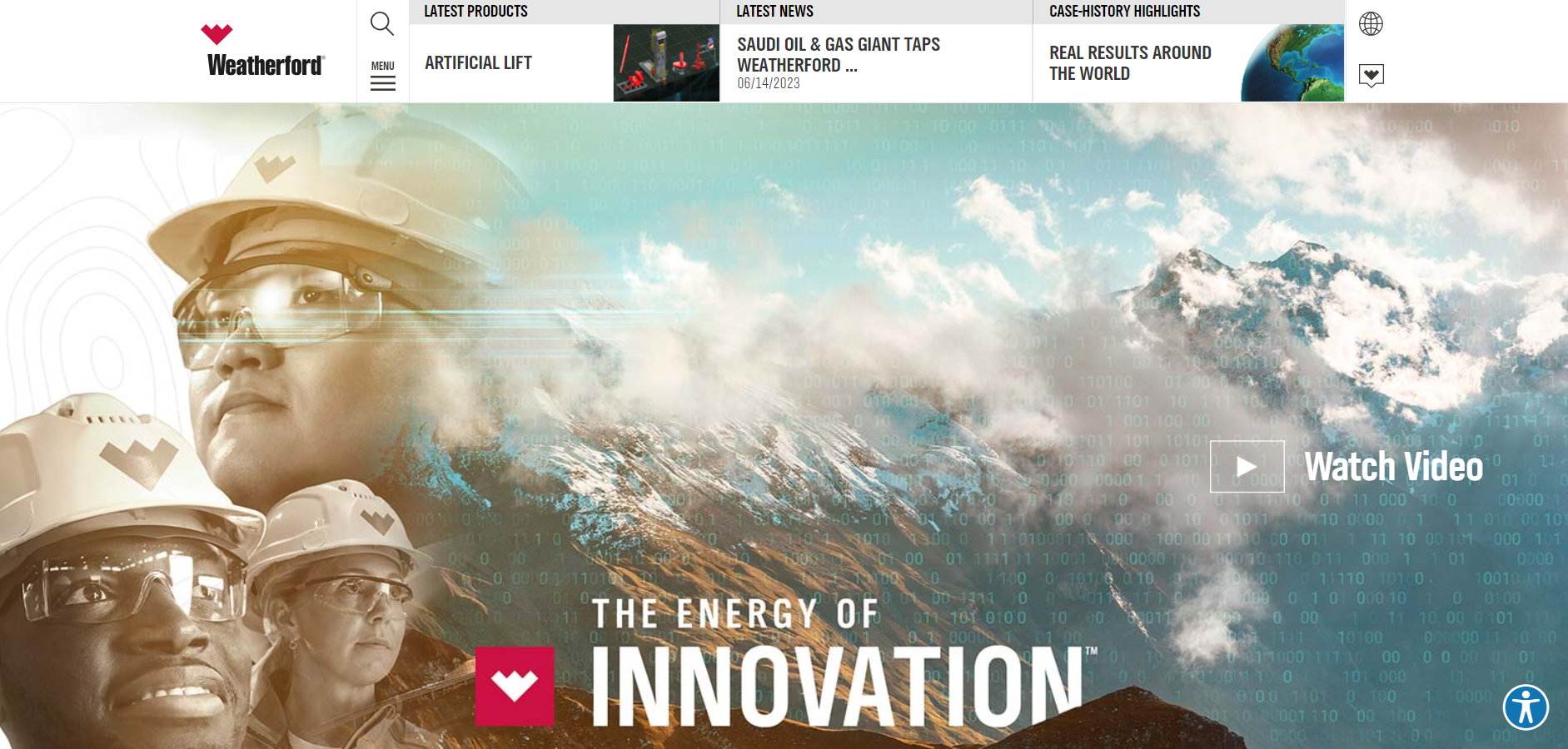 Their expertise includes construction, formation evaluation, well completion, and artificial lift solutions. Additionally, the company offers an array of drilling services, such as rotary-steerable systems (RSSs), and performance drilling techniques. Advanced logging-while-drilling (LWD) technologies, measurement-while-drilling (MWD) capabilities, and underbalanced drilling methods are also included.
Noteworthy projects Weatherford undertakes include drilling services for the Cliff Head Field in Australia. Furthermore, the company played a significant role in developing the Grane oil field in Norway and the Tindalo oil field in the Philippines. 
These contributions exemplify Weatherford's participation in major regional oil field developments. With its comprehensive service offerings and involvement in prominent projects, Weatherford continues to solidify its position as one of the leading offshore rig companies.
12. China Oilfield Services Limited
China Oilfield Services (COSL), the largest offshore oilfield services company in China, is one of the top offshore rig companies in the world. The company has expanded its operations beyond the domestic market and has a notable presence in international markets.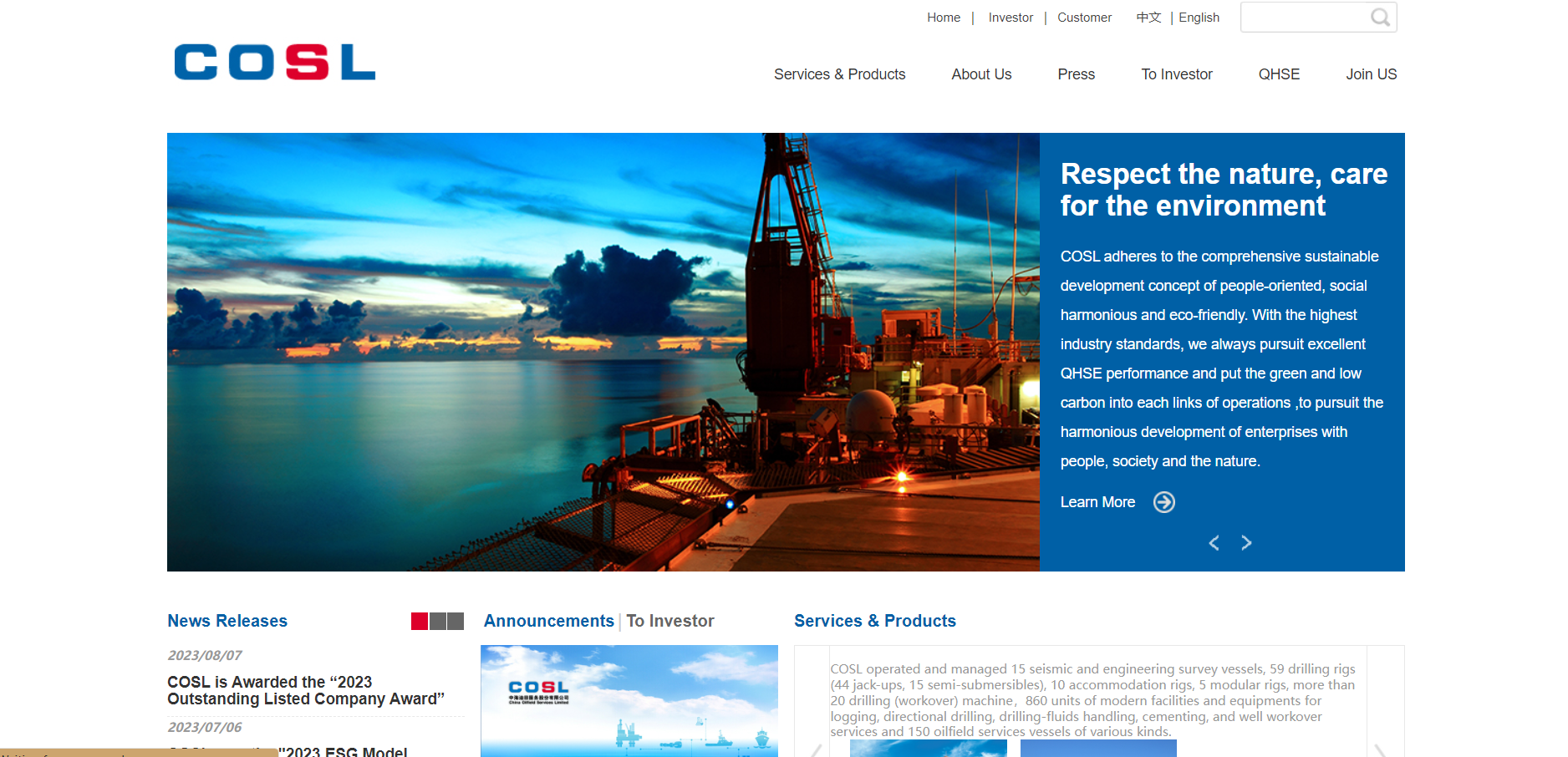 COSL achieved revenues of $3.17 billion in 2018, marking a significant 25.36% growth compared to the previous year. The company's domestic operations accounted for 74% of the total revenue, while international operations contributed the remaining 26%.
COSL operates internationally, offering offshore oilfield services to clients worldwide. They have been involved in significant projects and collaborations in different regions, showcasing their expertise and capabilities on a global scale.
The Mako gas field development in Indonesia is one prominent project for which COSL provided drilling rigs. This project displays its capabilities to serve Southeast Asia offshore exploration and production activities.
13. Helmerich and Payne
Helmerich & Payne, Inc. (H&P) began as a small corporation in 1920 and has become a major player in the oil and gas industry. H&P is important in supporting exploration and production firms in drilling oil and gas wells, primarily focusing on contract drilling services.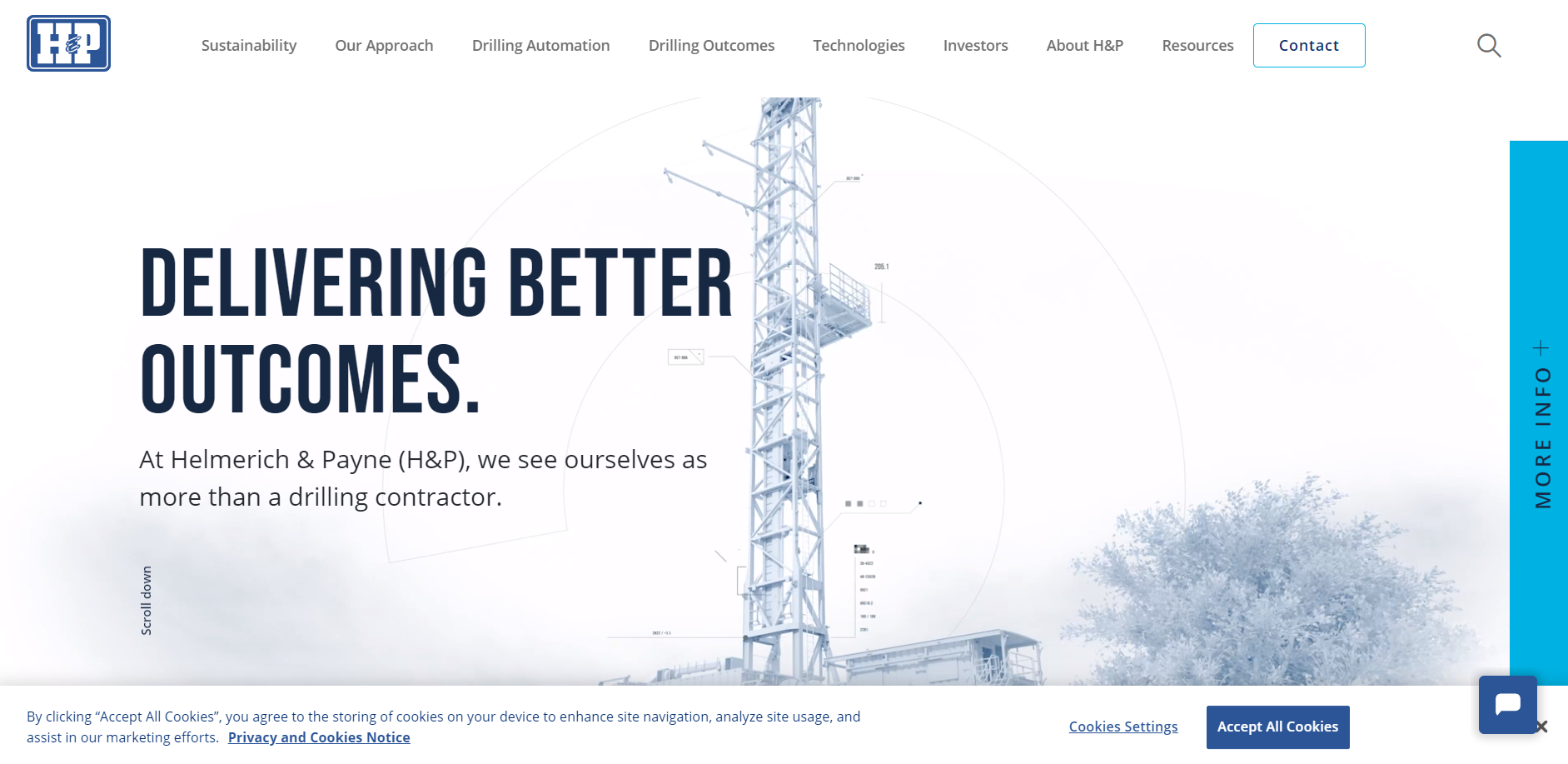 As one of the leading offshore companies, H&P is recognized for its land-based and offshore platform drilling expertise. Their extensive experience and advanced capabilities have positioned them as a trusted partner for clients worldwide.
The company's expertise extends to both land-based drilling operations, targeting onshore reserves, and offshore platform drilling. These services are tailored to offshore exploration and production needs.
14. Nabors Offshore
Nabors Offshore is a drilling contractor specializing in oil, natural gas, and geothermal operations. Headquartered in Bermuda, Nabors operates globally and offers valuable services to the fossil fuel industry.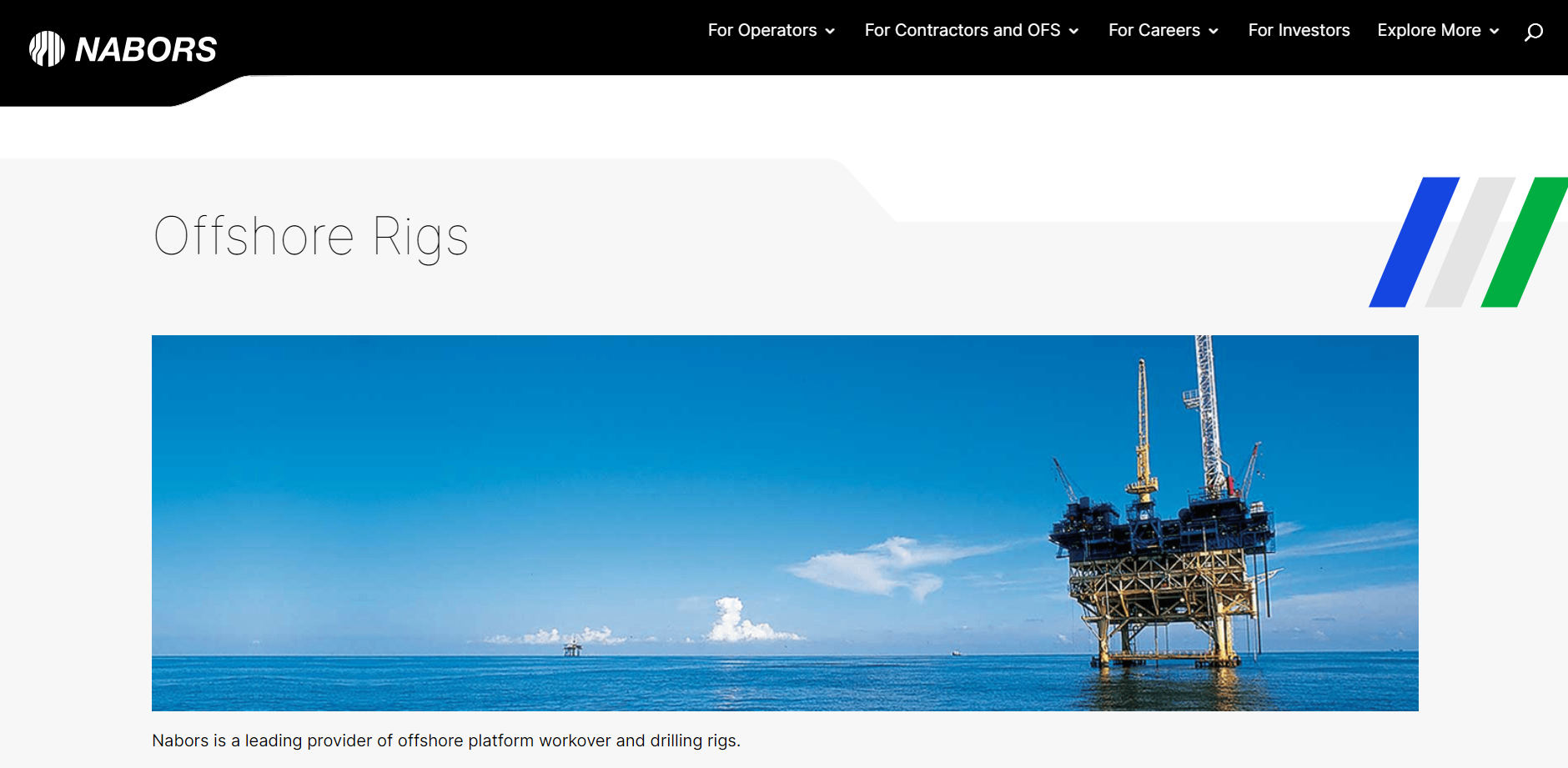 Nabors delivers cutting-edge drilling technology and equipment, such as offshore platform workovers and drilling rigs, to allow efficient and effective drilling operations. Its broad oilfield services address various requirements, ensuring clients receive full support throughout their drilling activities. 
Nabors also specializes in directional drilling and measurement-while-drilling services. The company has employed cutting-edge technology to improve drilling accuracy and efficiency.
The company's expertise and equipment were employed in significant projects such as developing the Nikaitchuq oilfield. The Oooguruk offshore oilfield near Alaska's North Slope is also a successful project of Nabors Offshore. 
By providing drilling rigs for these ventures, Nabors Offshore demonstrated its ability to contribute to the exploration and production efforts in challenging offshore environments.
15. Aban Loyd Chiles Offshore Limited
Aban Loyd Chiles Offshore Limited is the leading private-sector offshore drilling contractor in India. The company provides exceptional drilling and oil field services for offshore hydrocarbon exploration and production.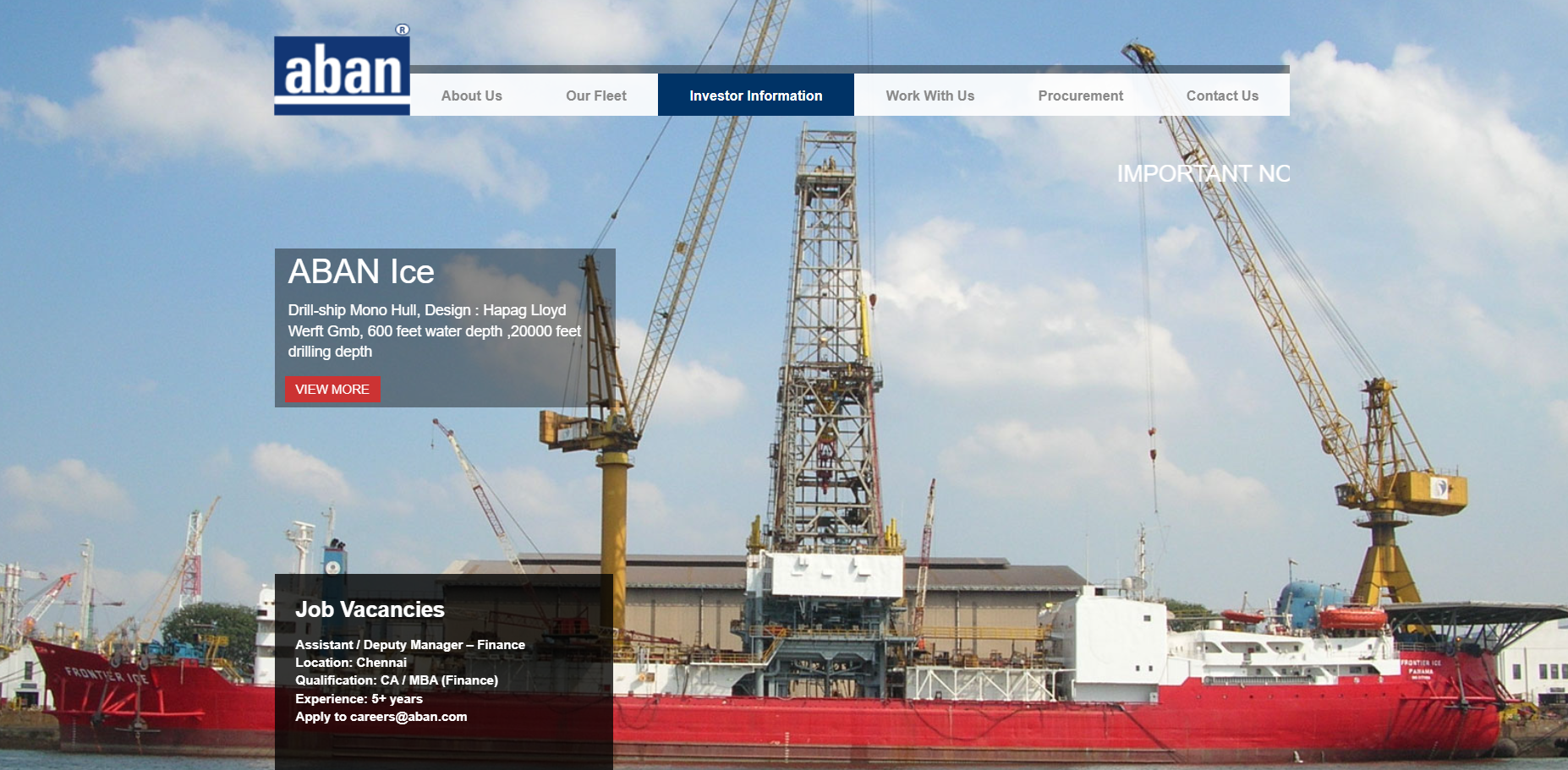 Aban Loyd Chiles has established itself as a reliable and efficient drilling contractor with a strong presence in domestic and international markets. The company is renowned for its world-class drilling solutions, which are not only innovative but also cost-effective. 
This combination of advanced technology and efficient operations positions Aban Loyd Chiles as one of the industry's most competitive international drilling contractors. With extensive experience and expertise in offshore drilling, the company's team is equipped to handle complex projects.
16. Atwood Oceanics
Atwood Oceanics is a prominent player in the global offshore drilling industry. The company specializes in conducting offshore drilling operations on an international scale, focusing on exploratory and developmental oil and gas wells.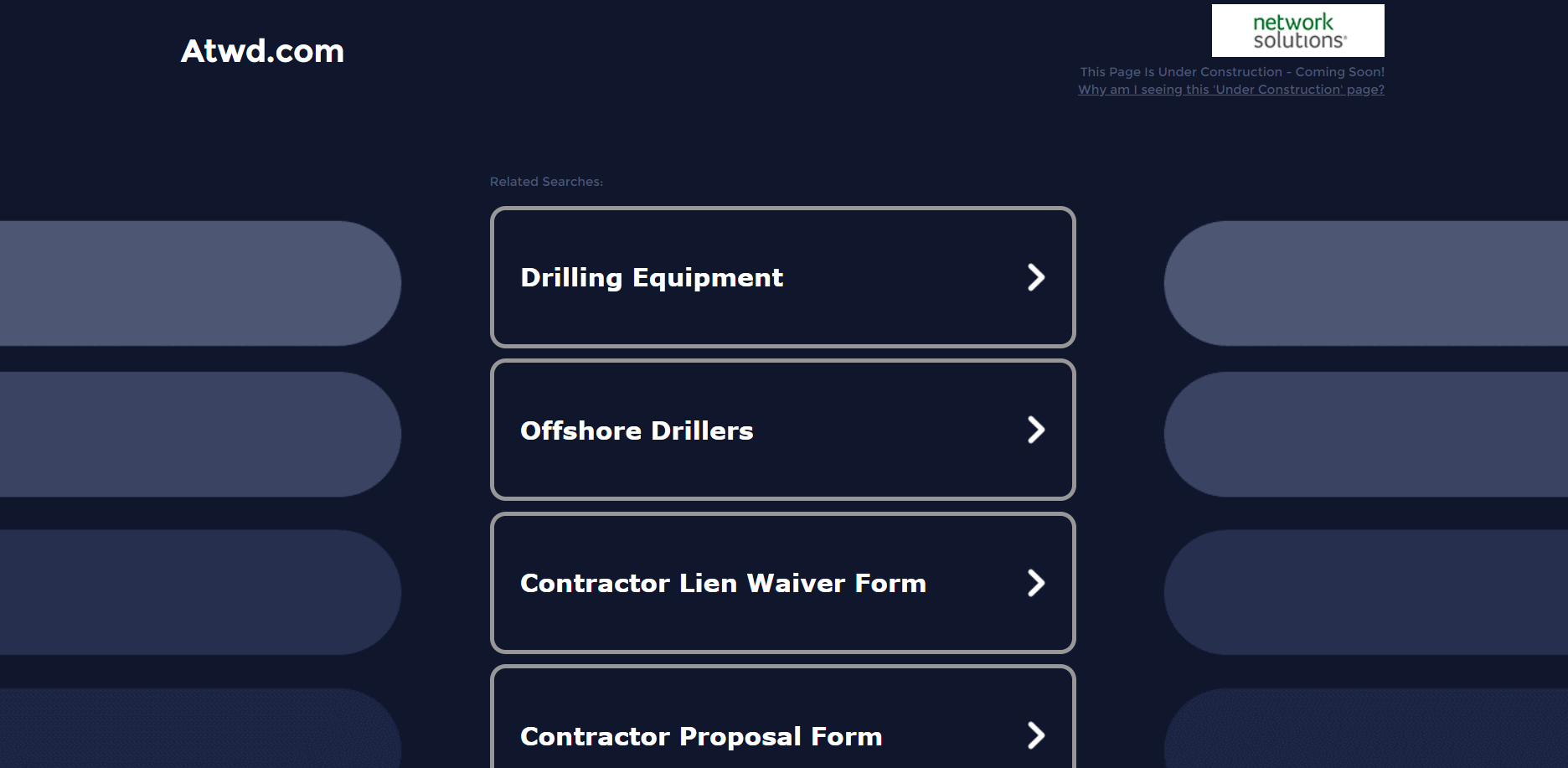 Atwood Oceanics has a track record of successful offshore drilling projects in diverse regions all over the globe because of their significant knowledge and skills. They have cutting-edge drilling technology and equipment, allowing them to perform difficult drilling operations rapidly and successfully.
Atwood Oceanics also offers various value-added services to support its clients throughout the drilling process. This includes comprehensive project management, technical consulting, and operational support services to optimize drilling operations and maximize efficiency.
The company's commitment to safety and quality operations is a cornerstone of its business philosophy. Atwood Oceanics aims to enhance shareholder value by prioritizing safety and quality while maintaining industry-leading standards.
17. Crosco Integrated
Crosco is a leading company in the drilling and well services industry. The company is dedicated to delivering comprehensive onshore and offshore drilling solutions.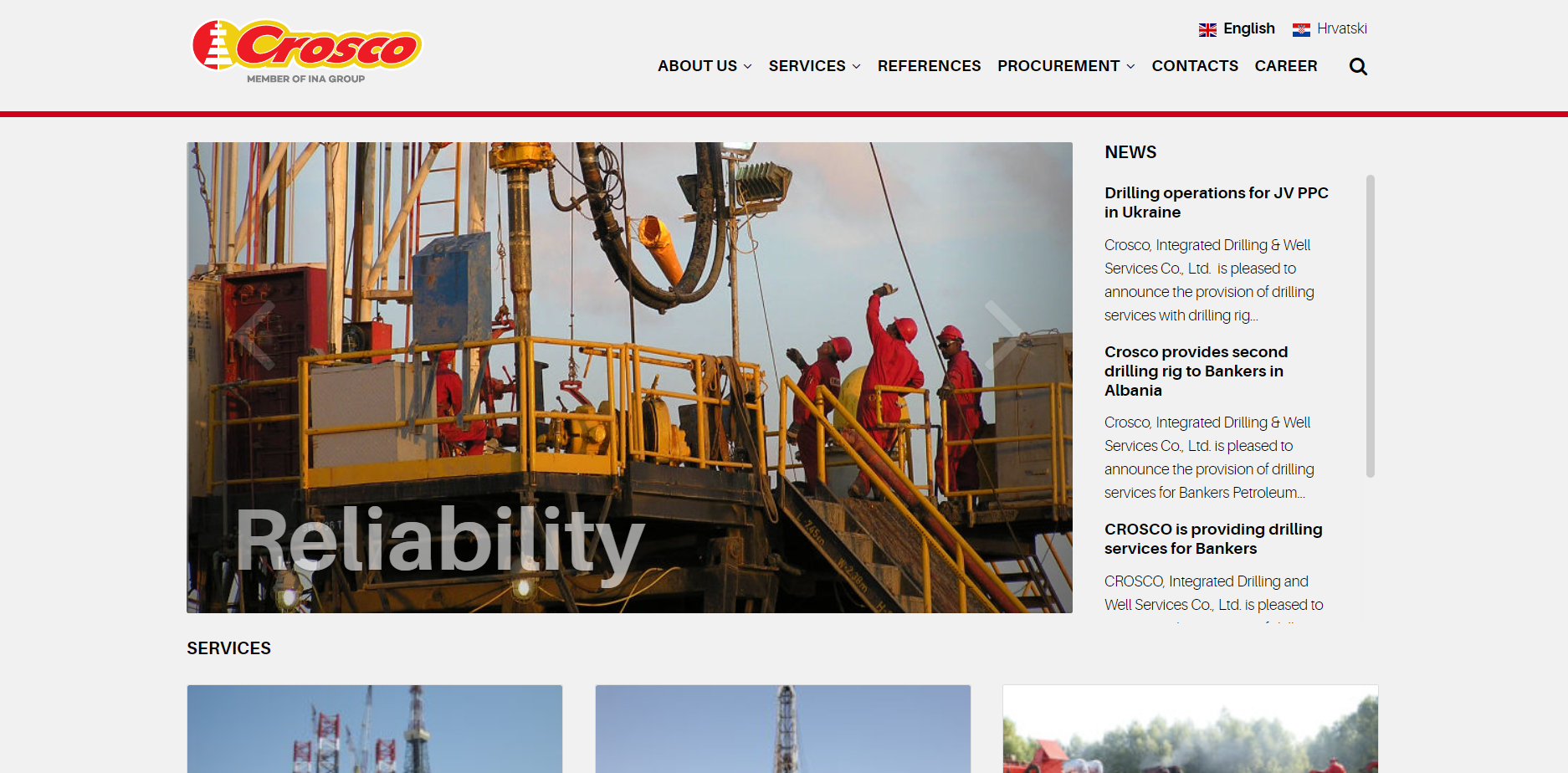 Crosco strives to exceed industry standards in health, safety, the environment, and quality (HSEQ). Safety and environmental responsibility are of the utmost importance. The company places a high value on guaranteeing the well-being of its personnel and conserving the environment. 
Crosco prioritizes HSEQ to provide a safe and sustainable working environment while providing excellent services to its clients. By focusing on efficiency and profitability, Crosco ensures the satisfaction of its clients while maintaining a competitive edge in the market.
With a long-standing reputation for excellence, Crosco has established itself as a trusted partner in the drilling and well services sector. Their highly skilled team and state-of-the-art pieces of equipment enable them to tackle challenging projects.
18. Fred. Olsen Energy ASA
Fred. Olsen Energy ASA is a renowned provider of exploration and production services to the offshore oil and gas fields. With a rich history spanning over 150 years in the shipping sector, Fred. Olsen Energy ASA has a strong foundation of expertise and experience.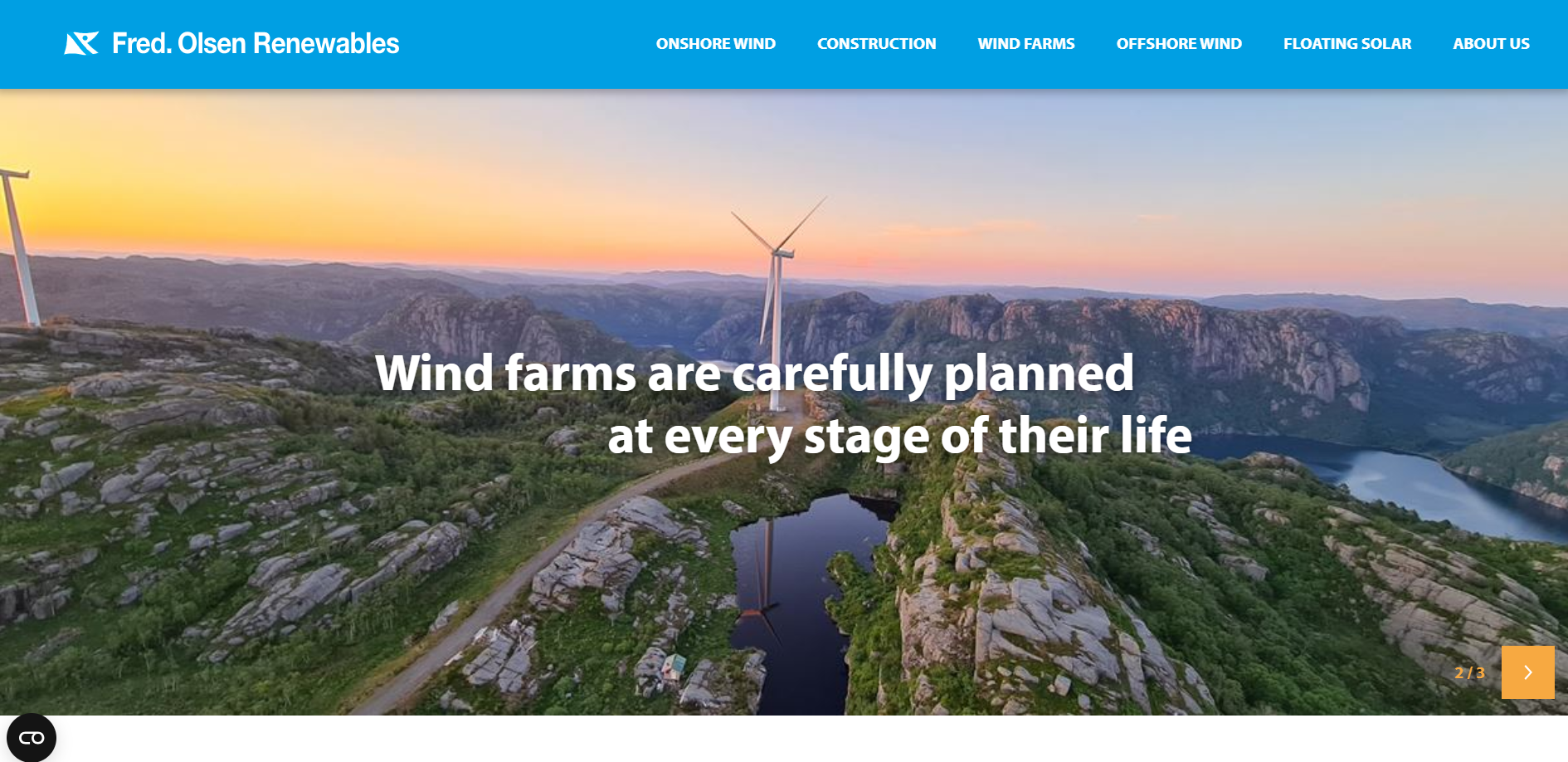 By nurturing a skilled and dedicated workforce, Fred. Olsen Energy ASA maintains a strong foundation for success, fostering a collaborative environment. The company's commitment to customer satisfaction goes hand in hand with its dedication to creating value for its shareholders.
Fred. Olsen strives to deliver results that not only meet but exceed the expectations of its stakeholders. The company wants to ensure a strong return on investment and sustainable growth.
19. Stena Drilling
Stena Drilling is globally recognized as one of the foremost independent drilling contractors. Building upon a rich history and legacy, Stena Drilling has solidified its position in the industry through strategic acquisitions.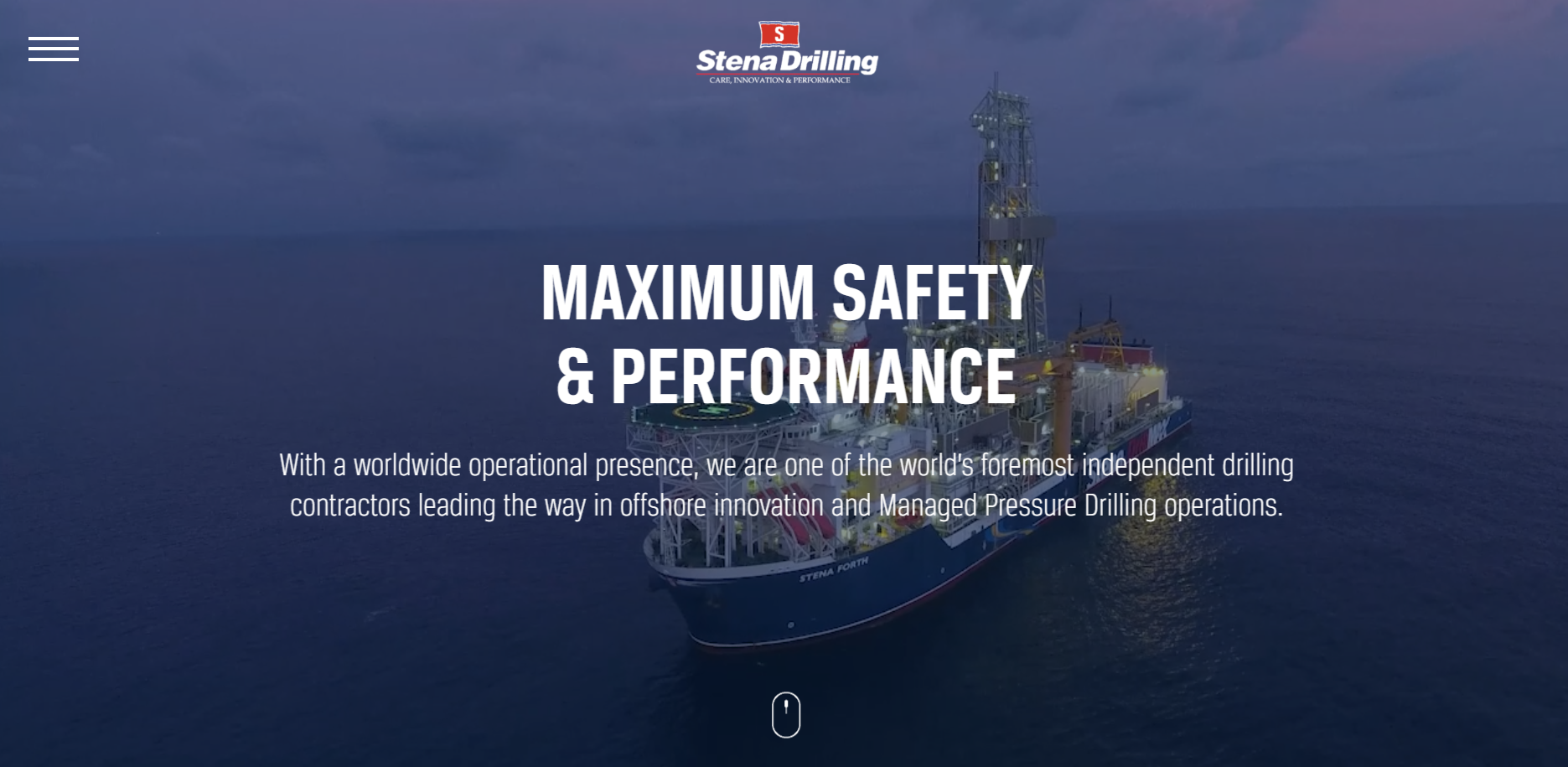 In 1989 and 1996, Stena Drilling made key acquisitions, adding Houlder Marine Drilling and Ben Line Steamers/Atlantic Drilling to its portfolio. These acquisitions not only brought valuable drilling units but also an experienced workforce. This  contributed to the company's operational excellence and success.
Presently, Stena Drilling operates globally, with a diverse range of successful operations in various regions. Their portfolio includes past and ongoing projects in prominent locations such as the North Sea, the US Gulf of Mexico, and South East Asia. 
20. Precision Drilling
Precision Drilling Corporation is one of Canada's largest oilfield services companies. With its strong presence in international markets, Precision Drilling Corporation has established long-standing relationships with major oil and gas companies.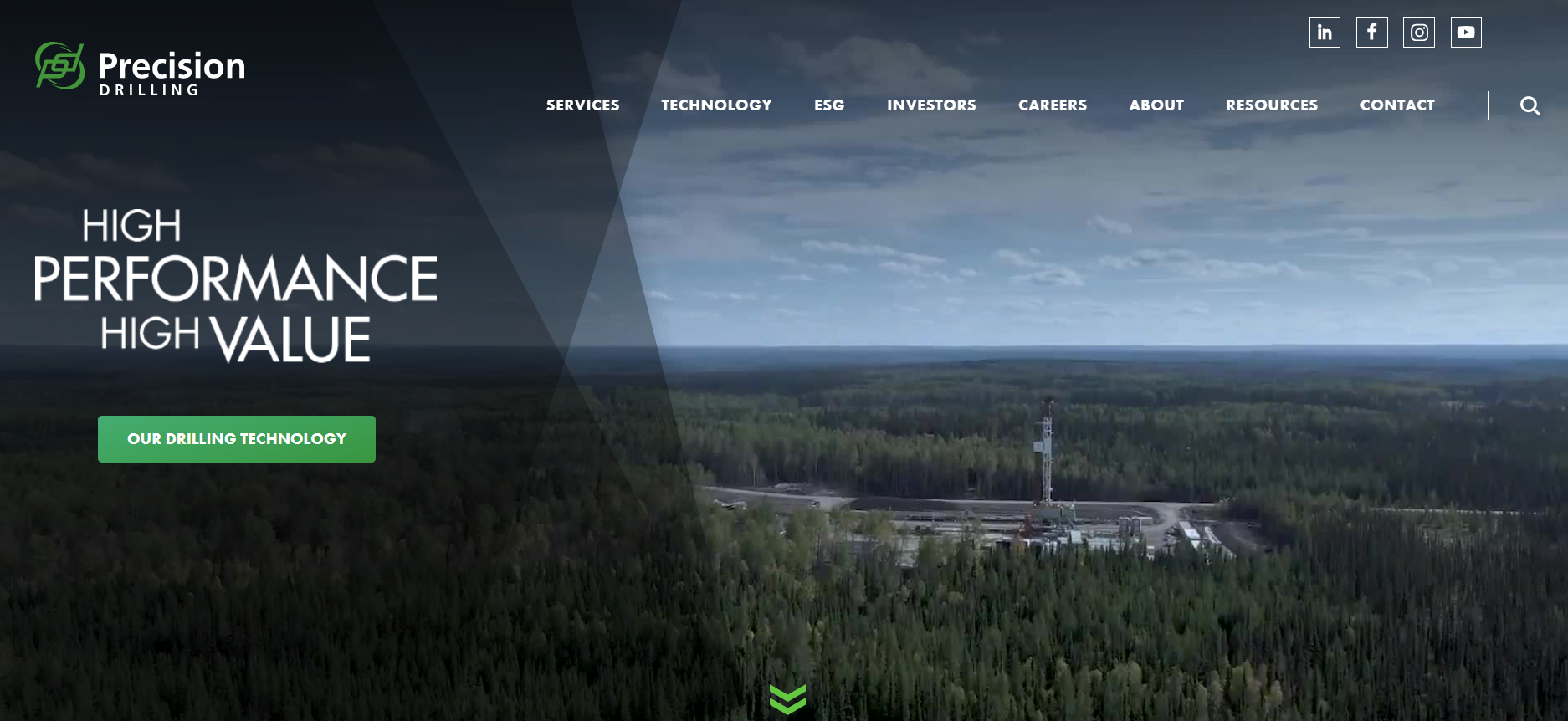 The company's core services cover contract drilling, which involves efficiently and precisely drilling oil and gas wells. They also offer well servicing, which includes maintenance, repairs, and other support operations to optimize well performance. 
Precision Drilling Company provides a comprehensive mix of experience, equipment, and information to fulfill the specific demands of its customers. They are dedicated to offering outstanding value daily. This ensures their clients receive the best service and support possible.
Conclusion
The offshore rig industry plays a vital role in meeting the global demand for energy resources. The top 20 offshore rig companies are at the forefront of this dynamic and challenging field. 
Their expertise, innovation, and dedication to sustainable practices make them key players in the global energy landscape. As the energy demand continues to grow, these companies will undoubtedly play a pivotal role in powering the world forward.
Website Support
& Maintenance Services
Make sure your store is not only in good shape but also thriving with a professional team yet at an affordable price.
Get Started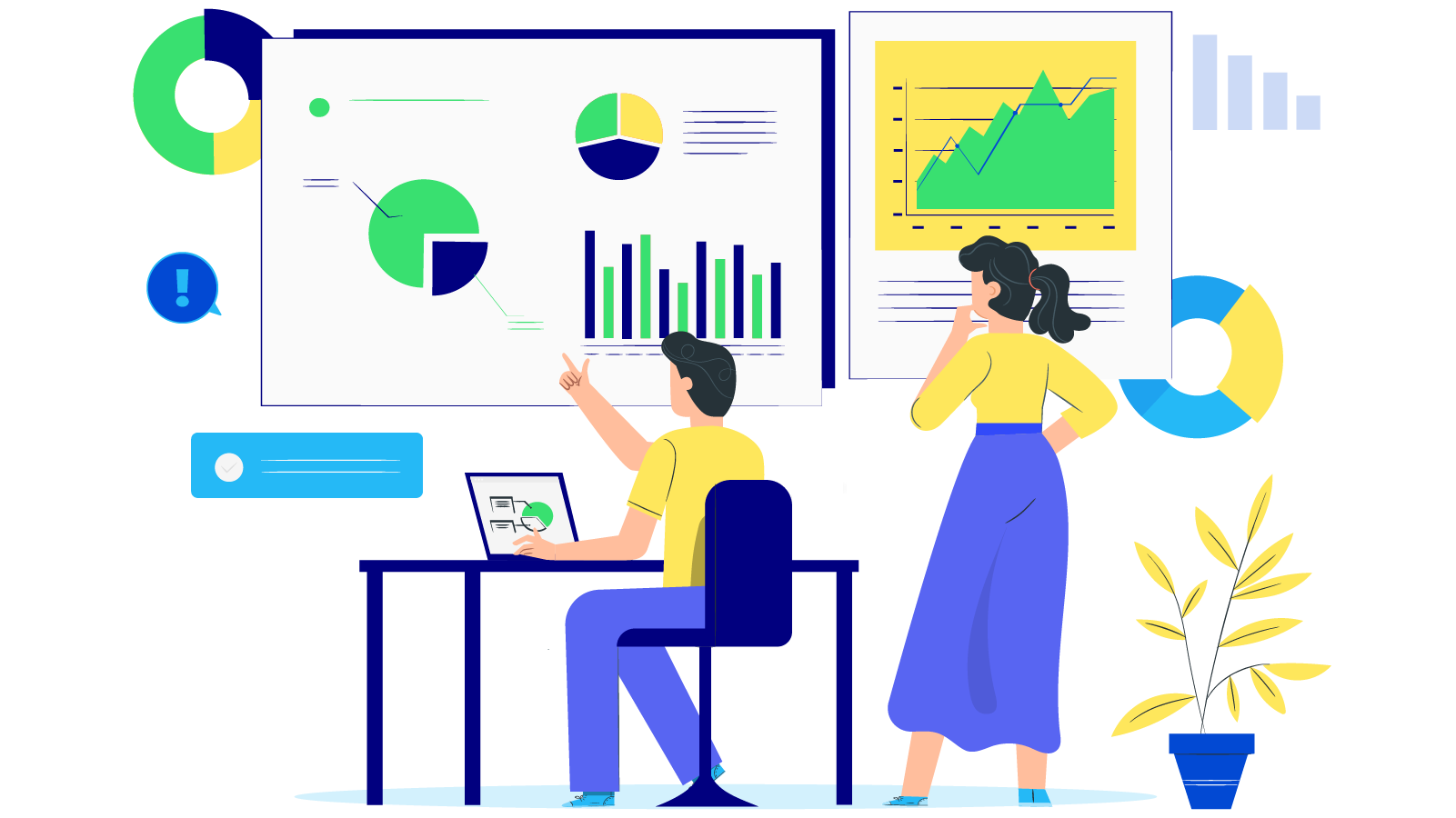 New Posts



Subscribe
Stay in the know
Get special offers on the latest news from Mageplaza.
Earn $10 in reward now!