Hiring PHP Developers Home Based: Unlocking Remote Talent
Experienced E-commerce Agency for

Magento/ Adobe Commerce/ Shopify/ Shopware

Development
Are you looking to expand your development team with skilled PHP developers but want the flexibility of remote work? Hiring PHP developers home based offers numerous advantages, such as accessing a wider talent pool, cost savings, and increased productivity.
This guide will explore the benefits of hiring PHP developers for home-based positions and provide valuable insights on navigating the hiring process effectively. 
Table of Contents
What is a home-based PHP developer?
A home-based PHP developer is a professional who specializes in PHP programming and works remotely from their own home or preferred location. These developers possess the necessary skills and expertise in PHP to build, maintain, and enhance web applications and websites. 
Advantages of Hiring a PHP Developer Home-Based
Hiring a PHP developer for a home-based position can bring several advantages to your business. Here are some key benefits to consider:
Global talent pool: Access a diverse talent pool without geographical limitations.
Cost savings: Save on office space and infrastructure expenses.
Increased productivity: Reduced distractions and improved focus.
Flexible work environment: Enhance work-life balance and job satisfaction.
Seamless collaboration: Utilize communication and collaboration tools for effective teamwork.
Scalability and adaptability: Easily adjust team size based on project requirements.
By embracing home-based PHP developers, businesses can leverage these benefits to build a skilled and productive development team while optimizing costs and expanding their capabilities.
Salary of a PHP Developer Home-Based
On average, home-based PHP developers may earn competitive salaries comparable to their office-based counterparts, about $64k/year. 
The salary of a home-based PHP developer can vary depending on several factors, such as the developer's experience, skill level, location, and the complexity of the projects they handle. Additionally, market demand and industry trends can also influence salary ranges.
Where Can You Hire a PHP Developer Home-Based?
When looking to hire a home-based PHP developer, you can explore various platforms and channels to find qualified candidates. Here are some options:
Online job platforms and freelance websites 
Websites like Upwork, Freelancer, and Toptal provide access to a large pool of freelancers specializing in PHP development. You can post job listings, review profiles, and directly communicate with potential candidates.
Remote work-specific job boards and communities
Platforms like Remote OK, Remote.co, and We Work Remotely feature job listings specifically for remote positions. These platforms attract developers seeking remote opportunities and allow you to filter and search for PHP developers based on their experience and skills.
Online developer communities
Engaging with online communities like GitHub, Stack Overflow, and PHP developer forums can help you connect with experienced PHP developers. These platforms often have dedicated job boards or discussion threads where you can post your job requirements and interact with developers.
Referrals from colleagues and professionals
Leverage your professional network and ask for recommendations from colleagues, peers, and fellow developers. Referrals can be a valuable source for finding skilled PHP developers who may prefer remote work arrangements.
By exploring these channels, you can increase your chances of finding qualified PHP developers who are well-suited for home-based positions and align with your project requirements. However, you need a systematic process for hiring to secure the perfect candidates.
PHP Developers Home-Based Hiring Process
When hiring PHP developers for home-based positions, it's essential to have a structured hiring process in place. Here are the key steps to consider:
Step 1. Defining job requirements and skills
Clearly outline the skills, experience, and qualifications you're seeking in a PHP developer. Determine the specific technical requirements, project scope, and additional criteria necessary to succeed in a remote work environment.
Step 2. Job posting and outreach
Advertise the job opening on relevant platforms, job boards, and online communities. Utilize social media and professional networks to spread the word about the opportunity. Actively reach out to potential candidates who meet your criteria.
Step 3. Sourcing candidates and reviewing applications
Review resumes and applications to shortlist candidates with the desired qualifications and experience. Pay attention to their PHP development skills, relevant projects, and remote work experience.
Step 4. Conducting technical assessments and remote interviews
Conduct technical evaluations, coding tests, or assignments to evaluate candidates' PHP programming proficiency. This step helps assess their problem-solving abilities, coding style, and understanding of PHP frameworks and libraries.
Next, schedule remote interviews with shortlisted candidates to assess their communication skills, cultural fit, and work approach. Conduct technical and behavioral interviews to gauge their expertise, problem-solving abilities, and remote work adaptability.
Step 5. Checking references and reviewing portfolios
Reach out to references provided by the candidates to verify their work history, technical skills, and professional conduct. Contacting previous employers or colleagues can provide valuable insights into a candidate's performance and work ethic.
Step 6. Extending offers and negotiating terms
Once you have identified the ideal candidate, extend a job offer with a competitive compensation package. Provide the necessary onboarding materials, remote work guidelines, and tools required for successful integration into your team.
Following a well-defined hiring process, you can effectively identify and select PHP developers with the required skills, experience, and remote work capabilities to thrive in a home-based setting. There are also some tips to enhance the chance of hiring the right developers. 
Tips When Hiring PHP Developers Home Based
When hiring the best PHP developers for home-based positions, consider the following tips:
1. Assessing technical skills and experience in remote work environments
Evaluate the candidate's proficiency in PHP programming, knowledge of relevant frameworks and libraries, and experience with database management, such as MySQL. Assess their ability to develop efficient and scalable PHP solutions.
Look for candidates with prior experience working remotely or in a distributed team environment. Remote work requires self-motivation, excellent communication skills, and the ability to work independently.
2. Evaluating communication and collaboration abilities
Effective communication is crucial in a remote work setup. Look for candidates who clearly articulate their ideas, collaborate with team members, and provide regular project updates.
3. Considering cultural fit and adaptability
Consider the candidate's alignment with your company's culture and values. A good cultural fit fosters better collaboration, teamwork, and overall job satisfaction. Moreover, PHP developers should be willing to learn and adapt to new technologies, industry trends, and best practices. 
4. Implementing effective onboarding and remote work processes
Inquire about the candidate's familiarity with remote work tools such as project management software, communication platforms, and version control systems. Ensure they have a suitable home office setup and a reliable internet connection.
5. Conduct multiple interviews
To get a well-rounded perspective of the candidate's skills and suitability for a home-based role, consider conducting multiple rounds of interviews, including technical, behavioral, and cultural fit assessments.
By keeping these tips in mind, you can increase your chances of hiring the best PHP developers for home-based positions. Besides, you can hire a professional PHP developer with the help of Mageplaza.
Hire a Certified PHP Developer with Mageplaza
When hiring a certified PHP developer, Mageplaza is the ideal platform to find top talent. As a trusted and reputable marketplace for PHP developers, Mageplaza ensures that all developers in their network are certified professionals with expertise in PHP programming.
By choosing a certified PHP developer from Mageplaza, you can benefit from our nearly 10-year experience in building robust and scalable PHP applications. These developers have undergone rigorous training and examination to earn our certification, demonstrating our proficiency in PHP development.
Mageplaza provides a seamless hiring process, allowing you to browse through a pool of certified PHP developers and select the one that best matches your project requirements. You can review our profiles, skills, and past projects to make an informed decision. Additionally, Mageplaza offers support throughout the hiring process, ensuring a smooth and efficient experience.
With a certified PHP developer from Mageplaza, you can have confidence in their ability to develop high-quality PHP solutions that meet your business needs. Whether you require PHP web development, e-commerce solutions, or custom PHP applications, Mageplaza's certified developers have the expertise to exceed your expectations.
Conclusion
In conclusion, hiring a PHP developer for home-based work offers numerous advantages for businesses seeking flexible and efficient solutions. To ensure a successful hiring process, it is essential to define clear project requirements, conduct thorough interviews, and utilize reputable platforms and job boards.
Now, consider the specific needs of your project and explore the advantages of hiring a home-based PHP developer. Remember, you can hire a skilled PHP developer from Mageplaza to create outstanding web applications that meet your business needs.

Marketing Manager of Mageplaza. Summer is attracted by new things. She loves writing, travelling and photography. Perceives herself as a part-time gymmer and a full-time dream chaser.
Website Support
& Maintenance Services
Make sure your store is not only in good shape but also thriving with a professional team yet at an affordable price.
Get Started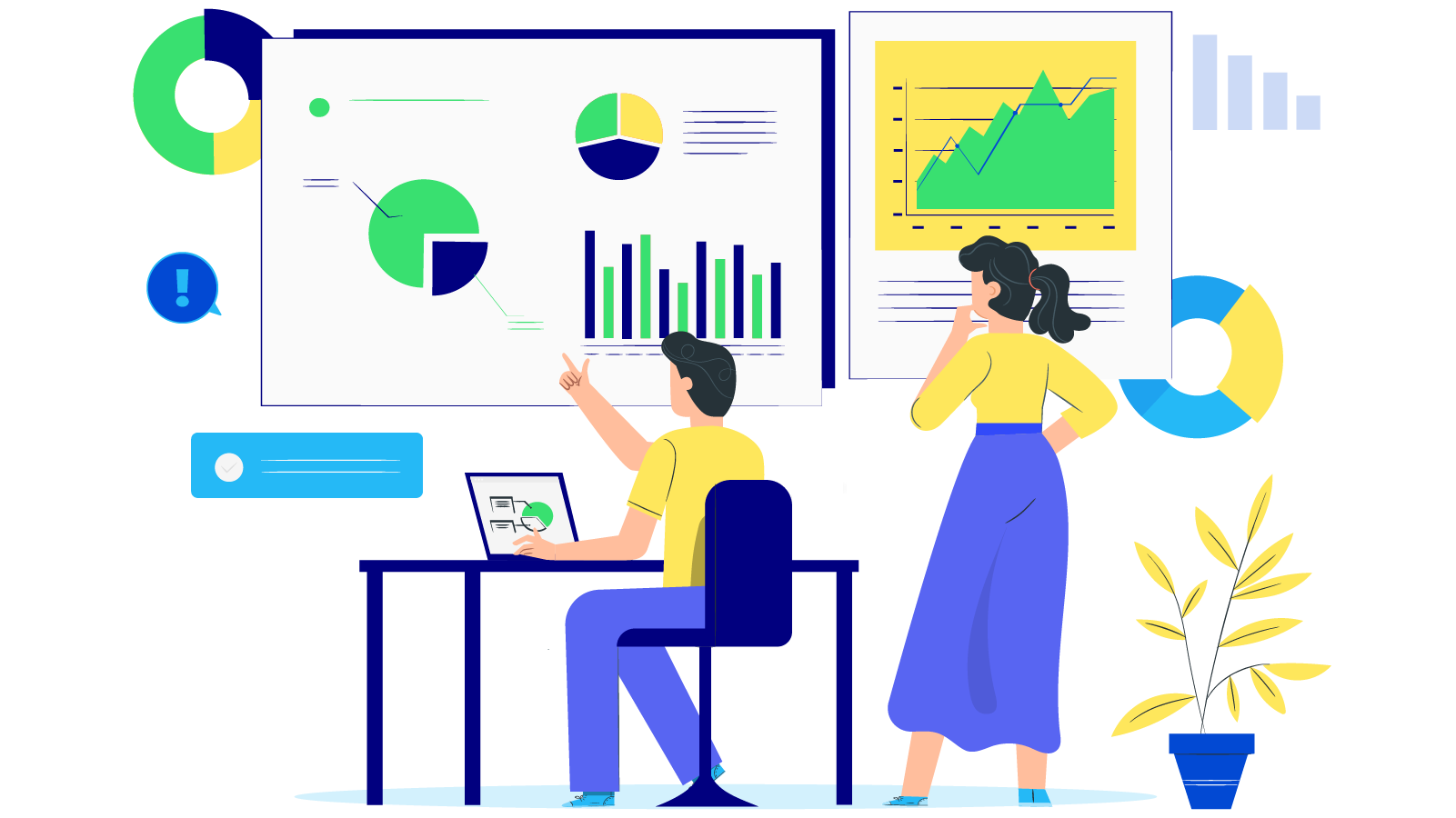 New Posts



People also searched for
hiring php developers home based
2.2.x, 2.3.x, 2.4.x
Subscribe
Stay in the know
Get special offers on the latest news from Mageplaza.
Earn $10 in reward now!